Fossil fuels such as oil, gas, and coal do not have a future in private households, particularly in view of the high carbon emissions they produce. 
Heat pumps use free, renewable energy from the air, the ground, or groundwater as a heat source. 
x-change heat pumps operate highly efficiently and are kind to the environment. These modulating heat pumps are able to adapt their output to the current heat demand, making them some of the most efficient heating systems out there. They give you the tools to supply your own home with heat and hot water from renewable energy sources. It's an investment that pays for itself quickly.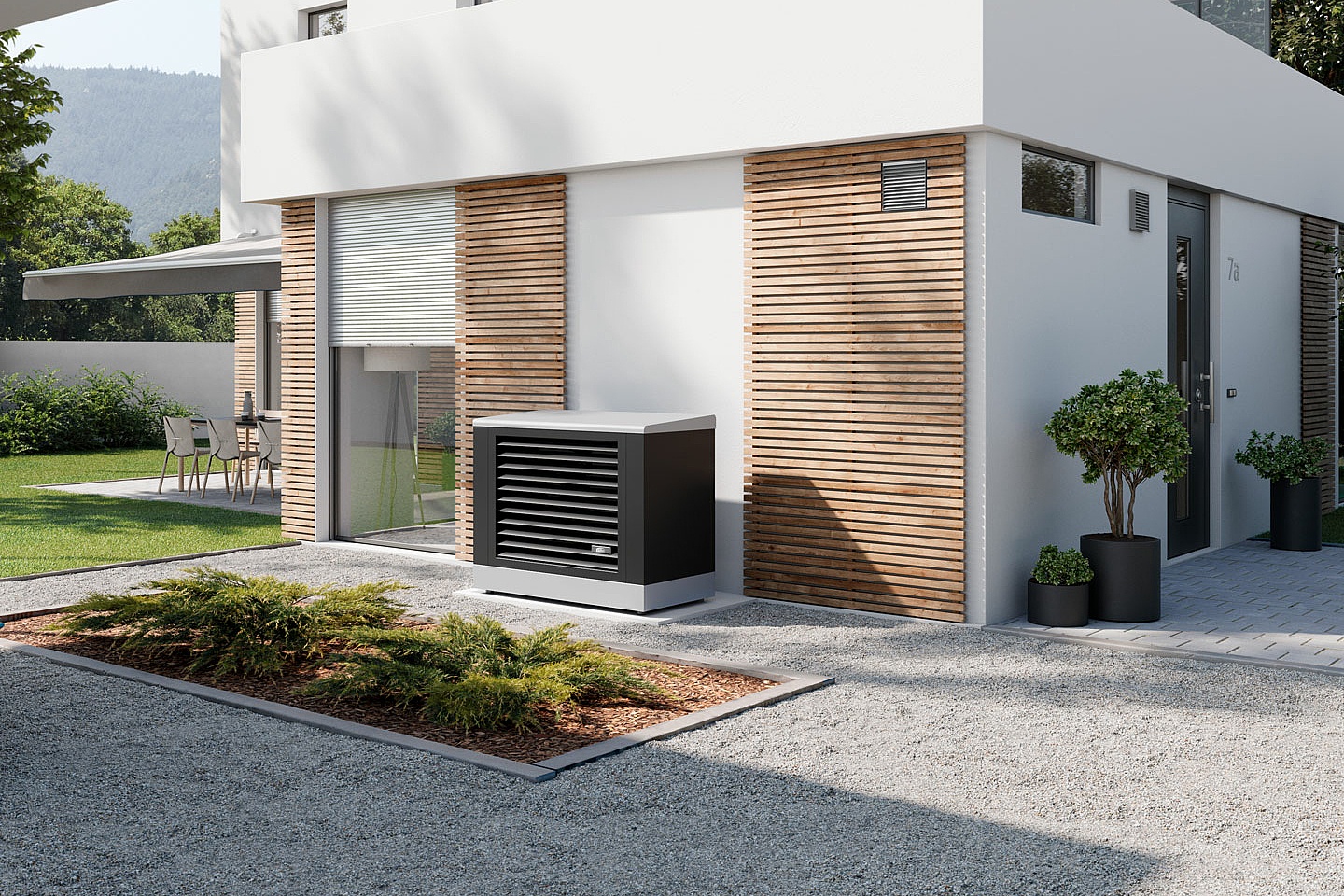 German Federal Funding for Efficient Buildings (BEG)
As part of its Climate Action Programme 2030, the German government has committed to making subsidies for building projects more appealing. Importantly, this involves subsidising measures for increasing energy efficiency and using renewable energy under the same umbrella as the government's Federal Funding for Efficient Buildings (BEG) initiative. The incentives for investment these steps create are intended to play a key role in achieving Germany's energy and climate goals for 2030 in the construction sector.
On 28 July 2022, changes to the Federal Funding for Efficient Buildings (BEG) came into effect. Applications to the Federal Office for Economic Affairs and Export Control (BAFA) were subject to a transition regulation that was in force until 14 August 2022, before additional changes were then introduced in autumn 2022.
The key changes at a glance:
Reduction in subsidy rates
For example, the maximum subsidy rates for single BEG measures are 20 % for biomass plants and up to 40 % for heat pumps. Removal of subsidies for renovations that achieve Effizienzhaus 100 (Energy-Efficient House 100)/Effizienzgebäude 100 (Energy-Efficient building 100) standards
Heat pump bonus of 5 % for geothermal heat or (waste) water heat sources
iSFP (individual renovation roadmap) bonus of 5 % removed in cases where heating systems are funded
Removal of all funding for fossil-fuel heating systems
Including combined units that use a heat pump and gas condensing boilers
Introduction of a heating system replacement bonus
10 % bonus for replacing functional oil, coal, and night storage heating systems, as well as gas heating systems that are at least 20 years old
Source: German Federal Ministry for Economic Affairs and Climate Action
The BEG is divided into 3 sub-programmes