Central residential ventilation
A healthy indoor climate for every living situation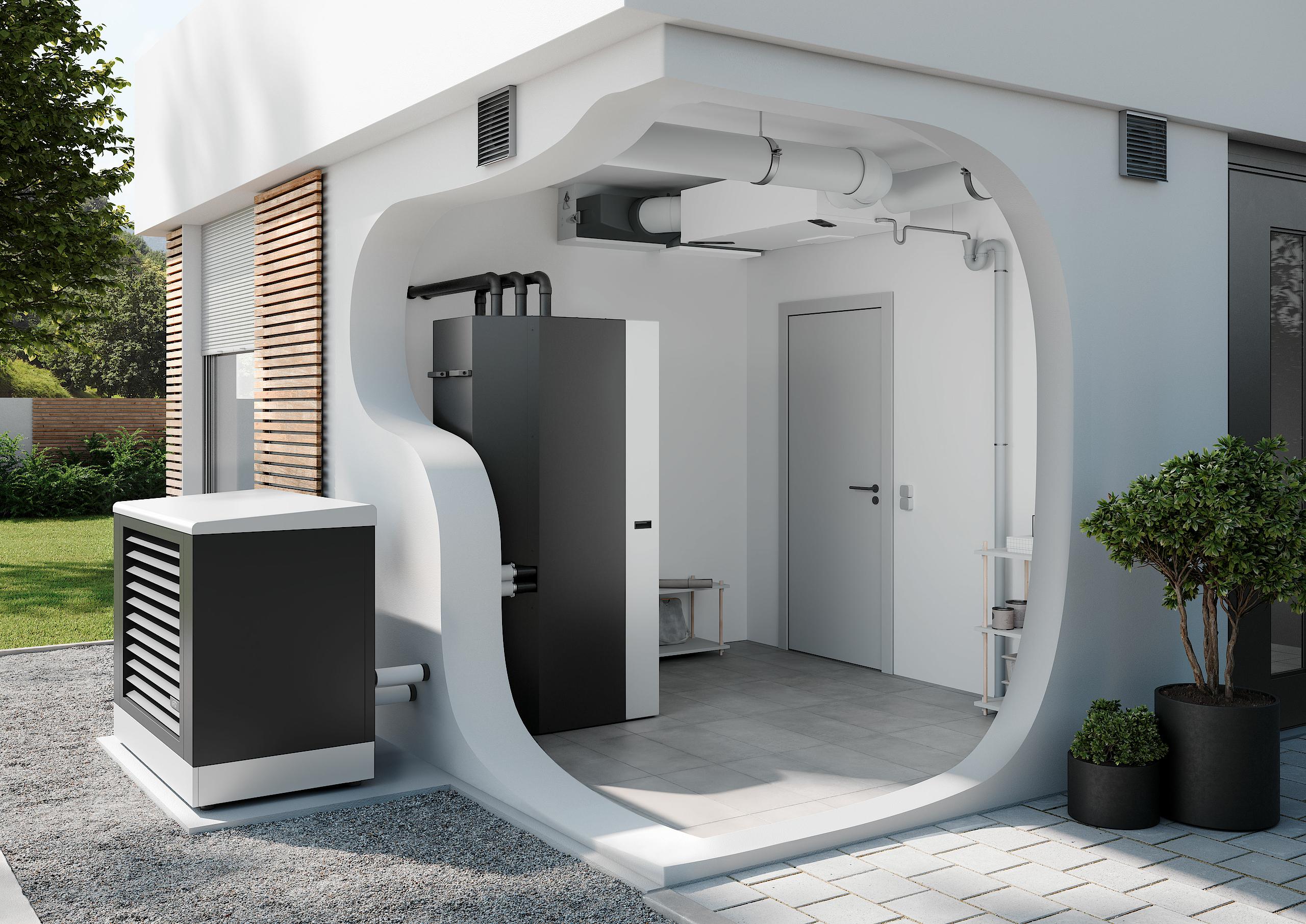 What is central residential ventilation?
Central residential ventilation is a ventilation system that is designed to purify air in residential buildings and provide ventilation. Unlike decentralised ventilation systems installed in individual rooms, central residential ventilation systems are located in a single central room or in the cellar. The air is drawn out of the individual rooms through ventilation ducts, filtered, and then either heated using a heat recovery unit or cooled before it is then conveyed back into the space. Central residential ventilation systems can help improve the indoor climate and prevent mould from forming.
A healthy indoor climate for every living situation. Contemporary construction or energy-efficient renovation projects, plus the specifications of the German Energy Saving Ordinance (EnEV), require a high level of energy-efficient insulation. That is why central residential ventilation systems are now standard in passive houses, low energy houses, and housing renovation projects.
x-well residential ventilation supplies rooms with fresh air around the clock, permanently creating a hygienic indoor climate and a pleasant level of humidity that is not too high. With dust and pollen filtering, your own home can also become a place of well-being for allergy sufferers.
Windows don't need to be opened, meaning that street noise, pollen, and allergens all stay outside. We only install external filters with the highest possible filter class (ePM1) according to ISO 16890 in all our central ventilation units. During air exchange, odours are naturally removed from the kitchen, bathroom, and WC too. ,
Additionally, x-well residential ventilation systems consume very little energy while they are in operation, due to their high level of heat distribution. In contrast to window airing, this means that no heat is unnecessarily lost.
Residential ventilation advice