Top Kermi references
Solutions by Kermi – used worldwide
Expert and reliable
Our top references
Kermi is an expert, reliable partner for our customers from the trade, specialist wholesalers, planners, and architects. That's why our products are also used in numerous national and international properties – from cultural and medical facilities to residential complexes, hotels, industrial buildings, and sports facilities.
Our many indoor climate reference projects include Munich Airport, the Elbphilharmonie concert venue in Hamburg, and the buildings of Audi AG, the BMW Group, and the Association of German Engineers (VDI) in Düsseldorf. In addition to well-known buildings, our products have also been deployed in some unusual solutions – for example, our x-net panel heating system at Nuremberg Zoo.
Fraport AG, Frankfurt, Germany
Internationally, Fraport AG is one of the leading corporations in the airport business. It operates one of the world's most important air traffic hubs in the form of Frankfurt Airport. As an experienced airport manager, Fraport is working with partners to develop Frankfurt Airport into what is known as "Frankfurt Airport City" – an outstanding venue for mobility, adventure, and property.
The scope of services provided by Fraport AG not only covers all aspects of flying, but also expert provision for airport retail and property development. As a full-service provider in airport management, Fraport AG is active on four continents through shareholdings and subsidiaries. Kermi ensures comfortable warmth with around 1400 steel panel radiators and convectors installed in various areas of Frankfurt Airport.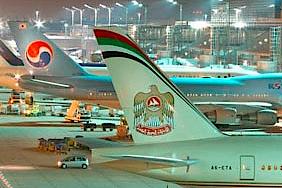 Step inside the Elbphilharmonie concert venue, and it's impossible not to marvel at the unique charm of this recently constructed Hamburg landmark. Bringing together Kaispeicher A, a warehouse with a red brick facade from 1962, and a glass-encased superstructure with a wave-shaped roof, the building represents a bridge between the past, the present, and the future of Hamburg.
The complex comprises a concert building with three concert halls, a five-star hotel with 244 rooms, and 45 exclusive housing units. At 110 m tall, it is Hamburg's tallest residential building. The Elbphilharmonie is also a popular attraction for tourists. From the Plaza, a viewing platform on the middle level between the red brick base and the glass superstructure, visitors can enjoy the view of the river Elbe, the harbour, and the city centre.
About a thousand radiators from Kermi are installed throughout the whole building, including therm-x2 steel panel radiators, convectors, and bathroom radiators in the hotel area.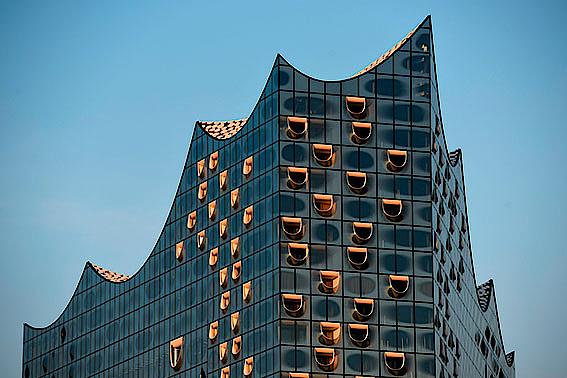 Integrative kindergarten, Hermsdorf
In 2006, the old building of the integrative Holzland-Knirpse kindergarten in Hermsdorf was replaced by a new one with a generously proportioned free play area. The facility is located in a new housing development next to a wooded area that provides opportunities for walking and exploring.
District heating is used as a heat source, with the kindergarten operating its own transfer station. The heat in the rooms – covering around 12 groups – is distributed via the 1800 m2 x-net tacker system, allowing tots to crawl, play, and have fun on a warm floor.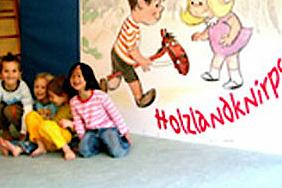 District Hospital, Regensburg
District Hospital, Regensburg
The facilities provided by the Oberpfalz region in which Regensburg's District Hospital is situated are distributed over six locations. The District Hospital is home to clinics and polyclinics for neurology and psychiatry, plus specialist clinics for childhood and adolescent psychiatry, neurological rehabilitation and forensics, and the Centre for Neuroradiology. A care home, a vocational specialist school for healthcare and nursing, and the Institute for Education and Personnel Development (IBP) are also located in Regensburg. Wöllershof, around 100 km north of Regensburg, is the location for a specialist clinic for psychiatry with a psychosomatic department and a rehabilitation clinic for addictions, as well as a care home for people with mental illnesses. In Parsberg, around 40 km to the west of Regensburg, there is a care home and special clinics catering to young drug addicts and to lung and bronchial medical sciences.
Kermi is represented with heating panels and a total of 70 high-quality shower enclosures in the District Hospital.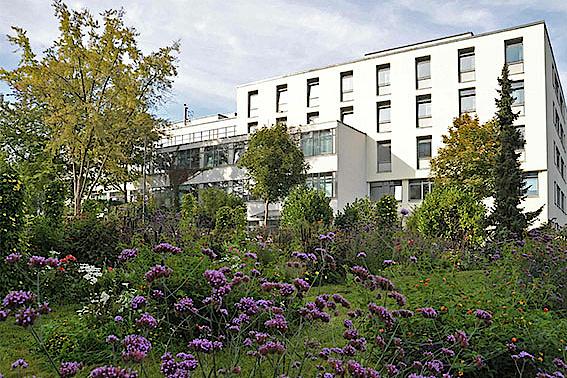 The Leverkusen BayArena is the stadium of the top-flight football club Bayer 04 Leverkusen. Founded in 1904 and steeped in tradition, the club has been playing in Germany's premier league, the Bundesliga, without interruption since 1979 and has numerous national and international success stories to show for it. The BayArena was originally built with the name Ulrich-Haberland-Stadion and then underwent conversion and modernisation before reopening on 15 August 2009. In addition to expanding the total capacity to 30210 seats, the work significantly extended the areas available for players and activities off the pitch. With its tent-type roof construction measuring 217 metres in diameter, the stadium is one of Leverkusen's real landmarks. 
Industrial panel heating over a total of 3800 m² and more than 600 heating panels and convectors made by Kermi are being used to heat the sporting facility.