As a specialist in modernisation, renovation, and new builds, we provide the construction and housing sector with a complete, seamless product range that delivers an unparalleled level of energy efficiency. With suitable heating systems for modular construction, detached houses, blocks of flats, or residential complexes.
Customers
What our customers say
"We have been installing products from Kermi GmbH for many years now. With Kermi energy saving radiators, such as the therm-x2, the owners and tenants of our properties can save up to 11 percent on energy.
Of course, this is a vital point for us to put across when we're letting or selling the housing units."
Martin Dornrieden
Managing Director of Dornrieden Generalbau GmbH in Mönchengladbach
"We weren't always able to work with standard construction products as far as the depths of ventilation units or ducts were concerned, for example. 
Kermi provided us with outstanding support in this area. I really don't think the apartments would have been ready to move into so quickly without Kermi's input."
Robert Decker
Managing Director and proprietor of Timber Homes
Our all-inclusive concept
We take a holistic approach – because we know that creating a sustainable solution takes more than just one good product on its own. That's why the relationship we cultivate with our customers starts long before any of our products are commissioned. It begins with comprehensive consultation, with support for the planning process, with professional installation, and with top-class service.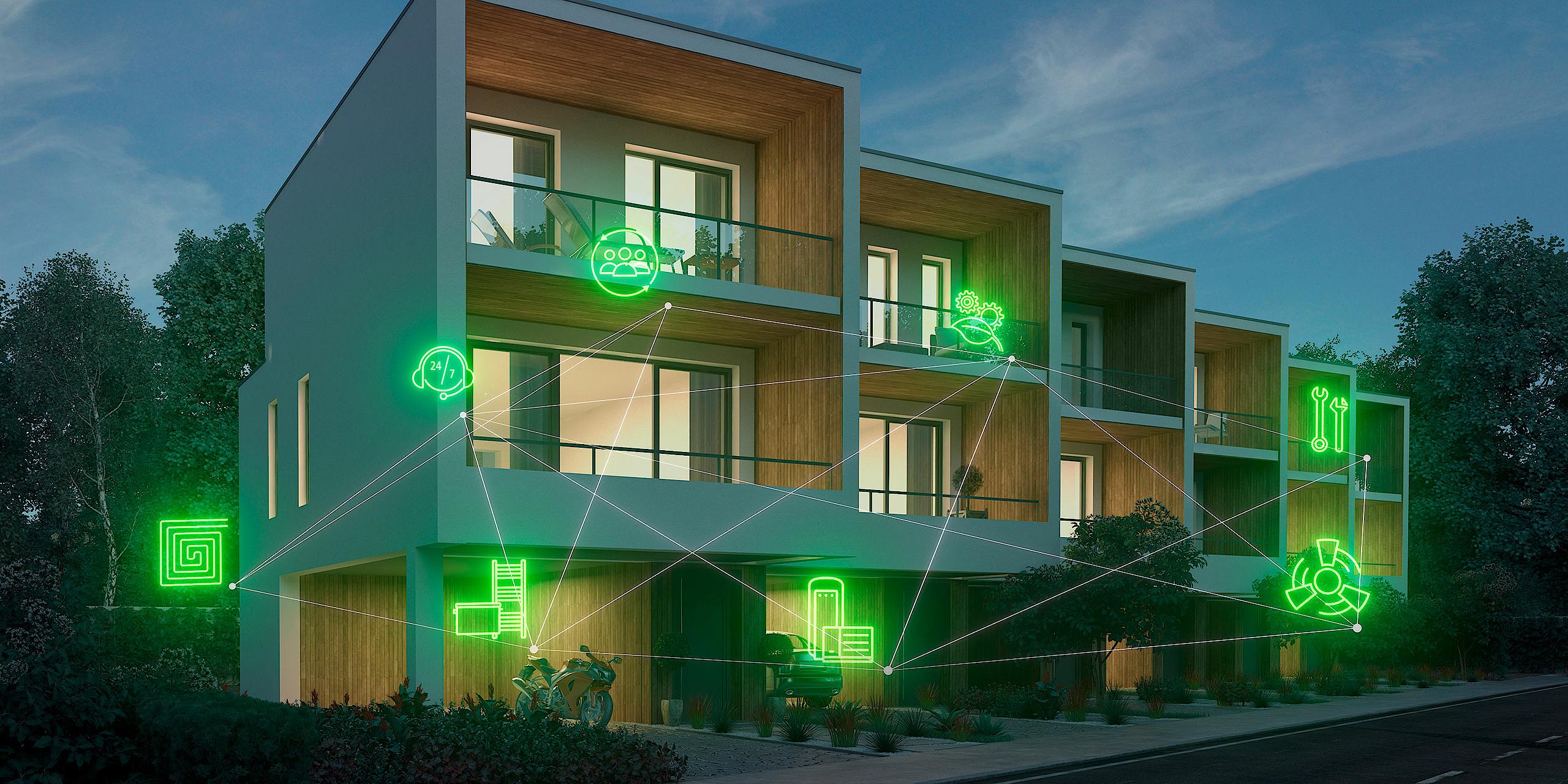 Top service
In the unlikely event that something goes wrong and you wish to raise a complaint, our customer service team will be happy to assist you. They're available 24 hours a day, 7 days a week. Our close-knit service network makes us your reliable partner for service needs and after-sales call-outs.
Sustainable and future-proof solutions
Sustainable and future-proof solutions
Comfortable heat is generated by all the components interacting with one another. When you rely on our future-proof products for new builds and renovation projects, you benefit from a coherent overall concept – planned, developed, and guaranteed to work together – from a single source. You save money and energy, and you can count on the quality and reliability of the products.
Expert contact persons
Not only are we at your disposal for technical questions, but we can also support you in the process of preparing quotations, planning, and designing a system.
Installation and commissioning
Installation and commissioning
We can assist you as part of a construction site briefing, handle professional commissioning for you, and manage any maintenance work. If you require, we can also offer you an installation service for underfloor heating.