Fineo®
Classical slimline efficiency.
Measuring just 8 millimetres, the front panel of the Fineo designer radiator is ultra-thin, yet still powerful enough to deliver thermal comfort. This ultra-thin radiator focuses on the pure essentials and blends into any interior decor scheme. With its practical towel gaps, it is perfect for the kitchen or bathroom.
The radiator is also bound to impress thanks to its high efficiency: The integrated copper heating pipe takes in very little water, meaning that it warms up quickly while also achieving optimum heat emission. Its high efficiency, even at low temperatures, makes it exceptionally well suited to low-temperature systems.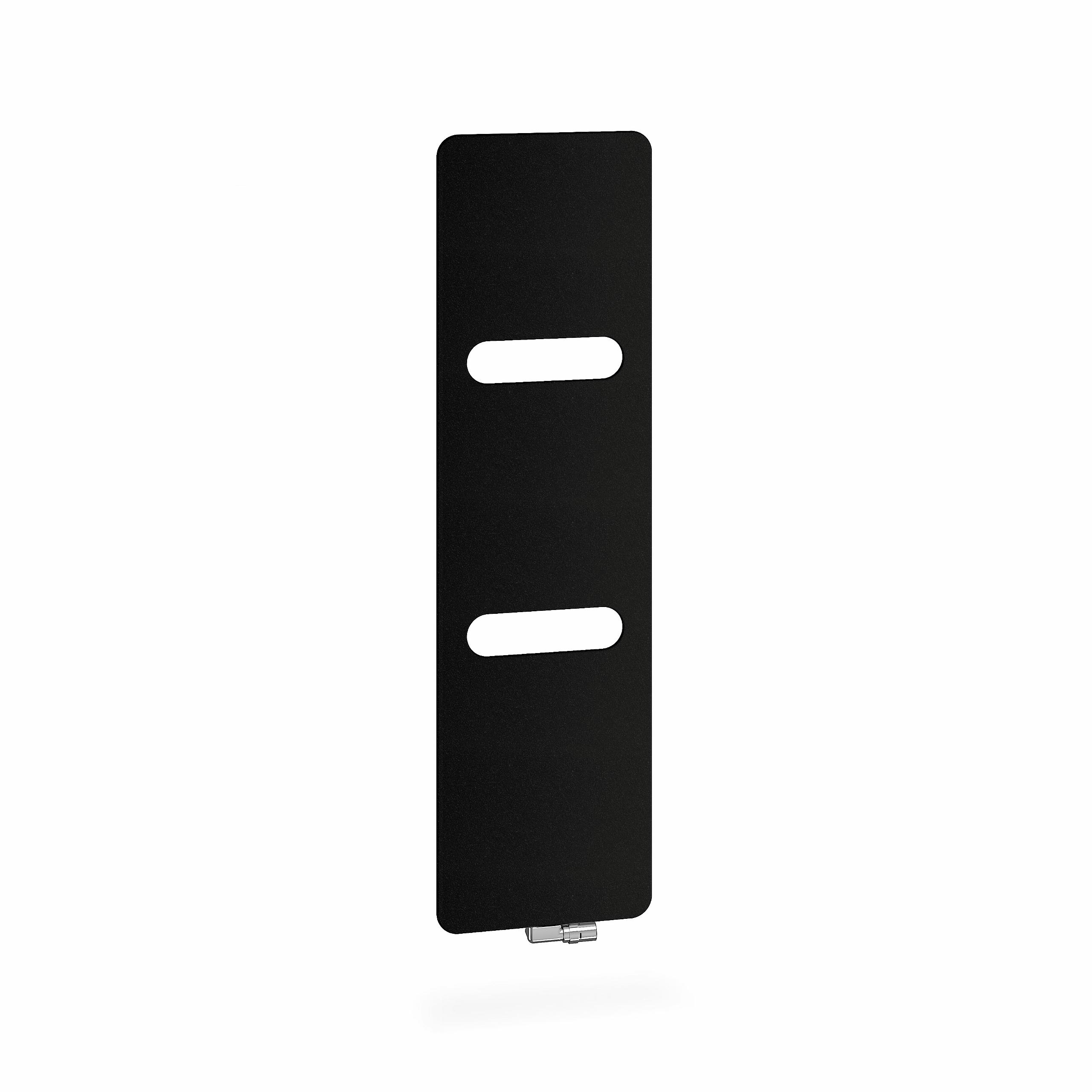 Advantages
Ultra-thin design with 8 mm front panel
Clear geometry with soft, rounded edges
Large practical towel gaps
Lightweight aluminium front panel
Optimal heat dissipation and quick response time
Can be combined with low-temperature systems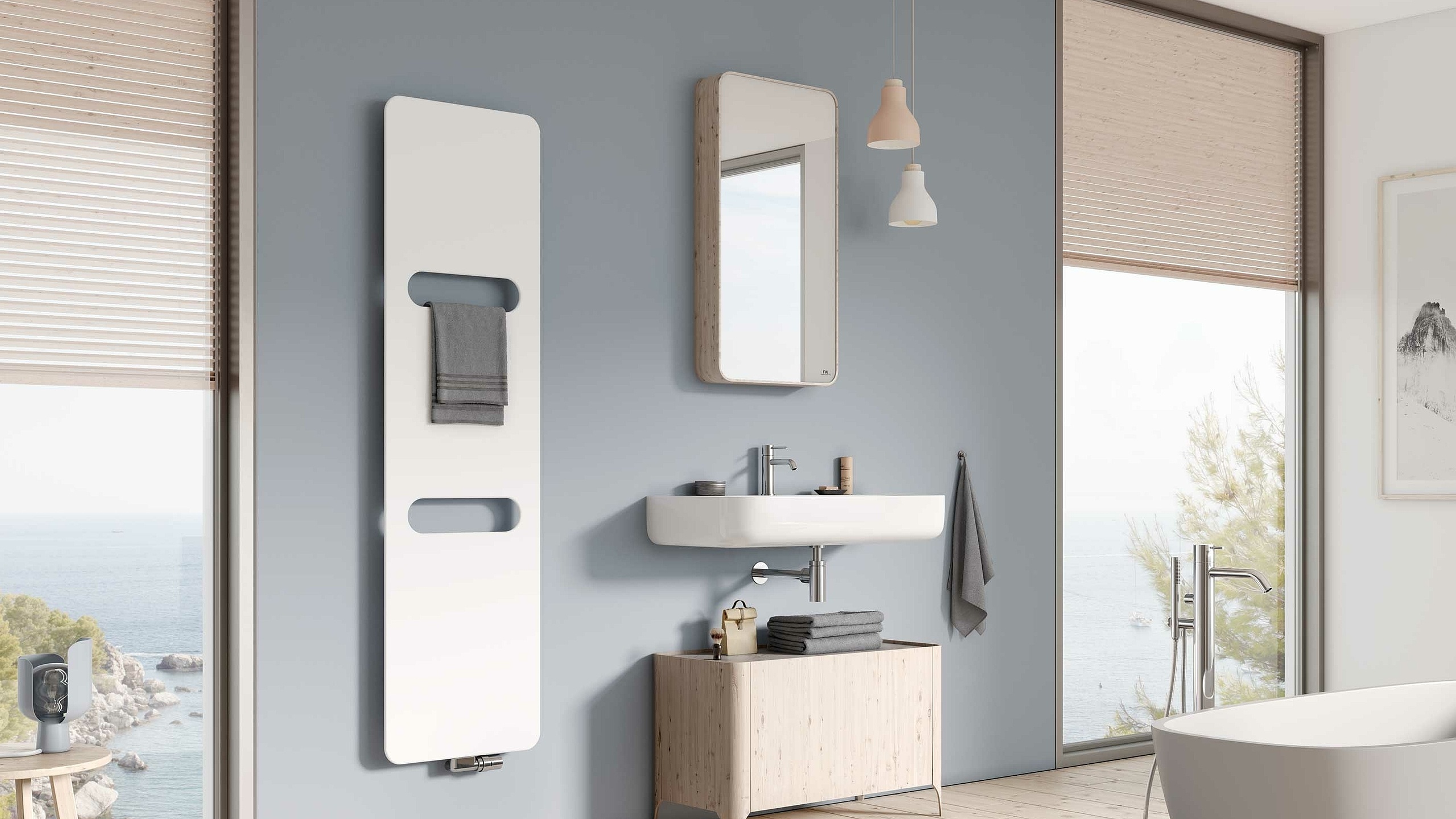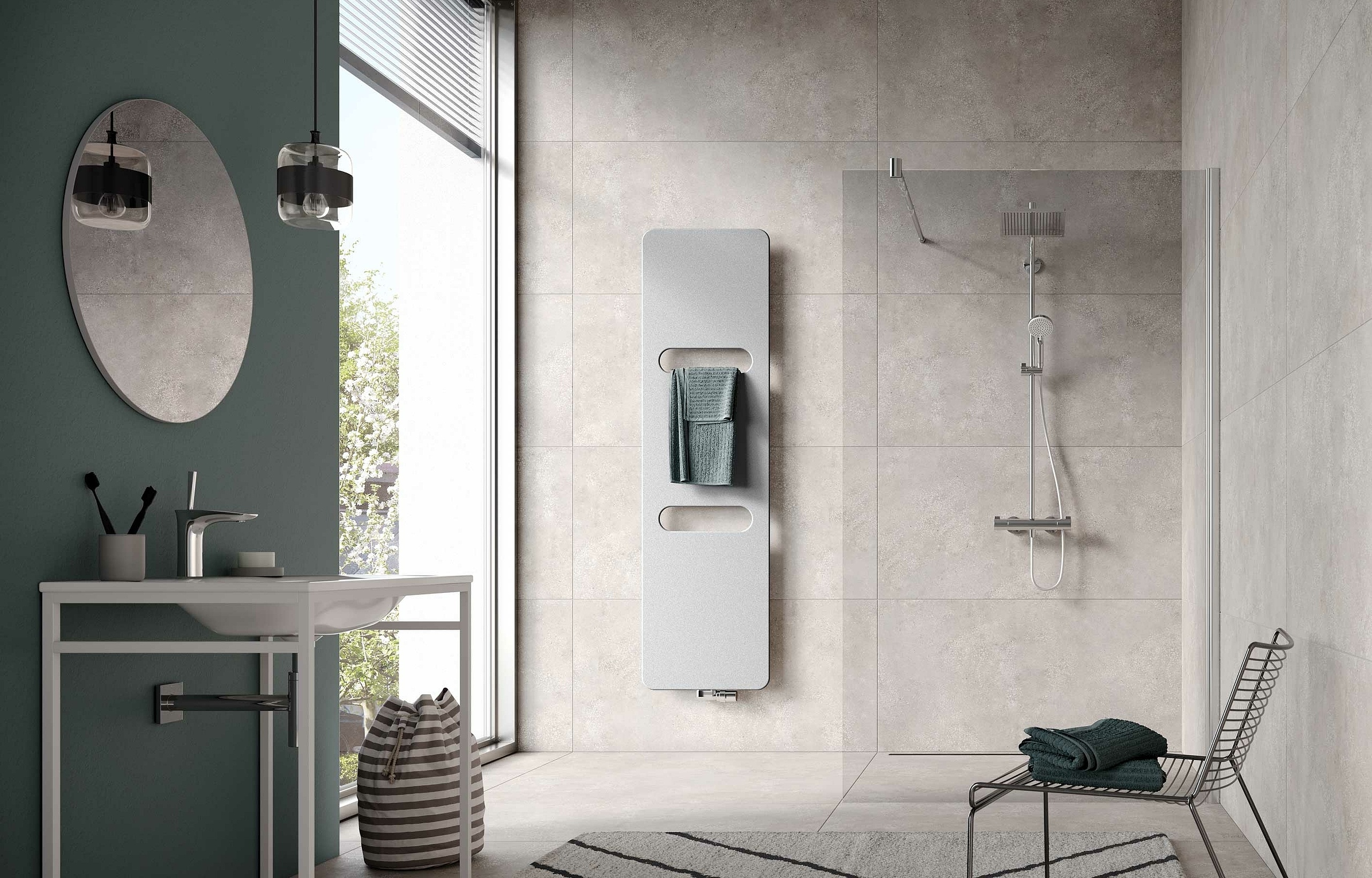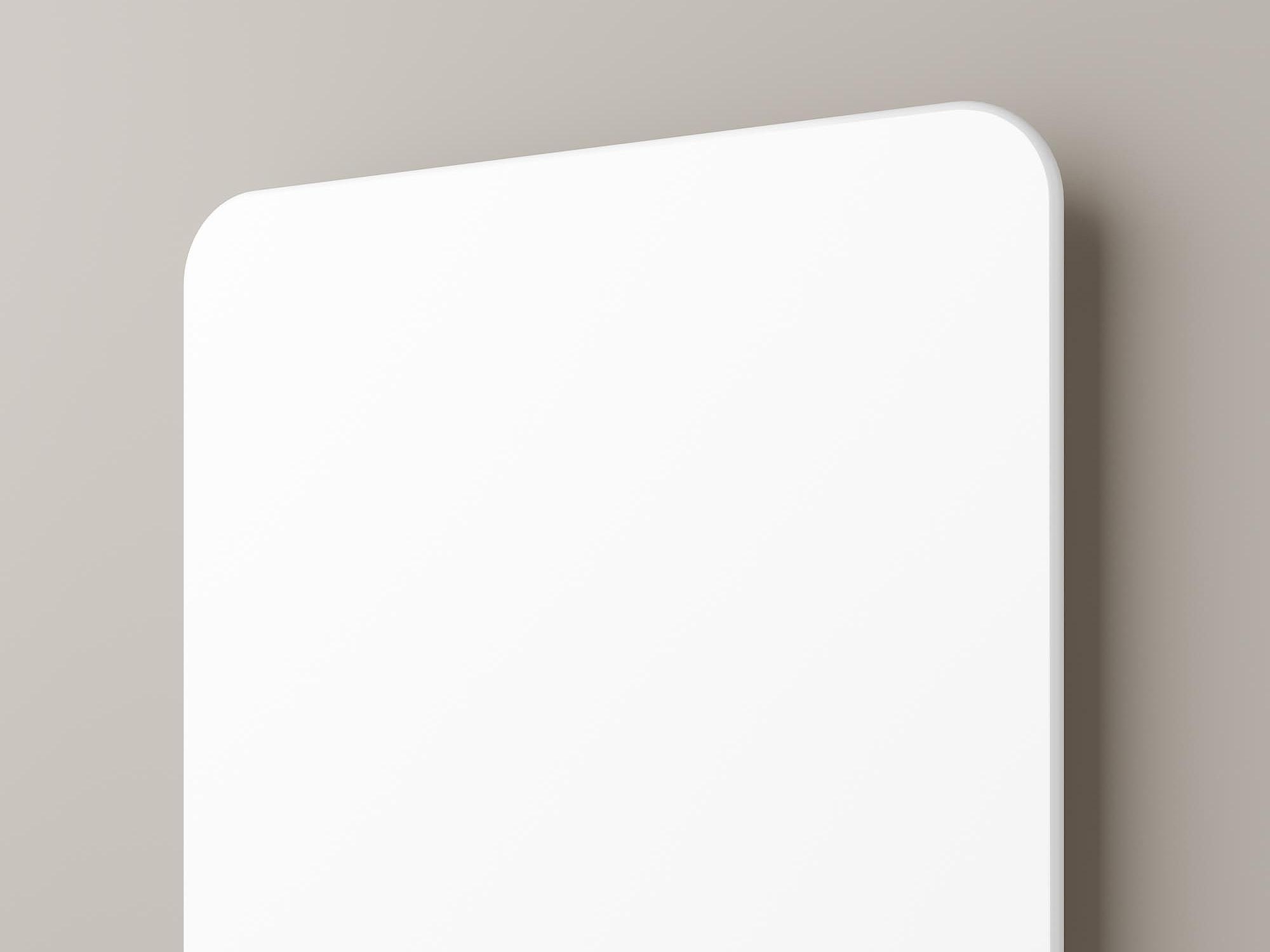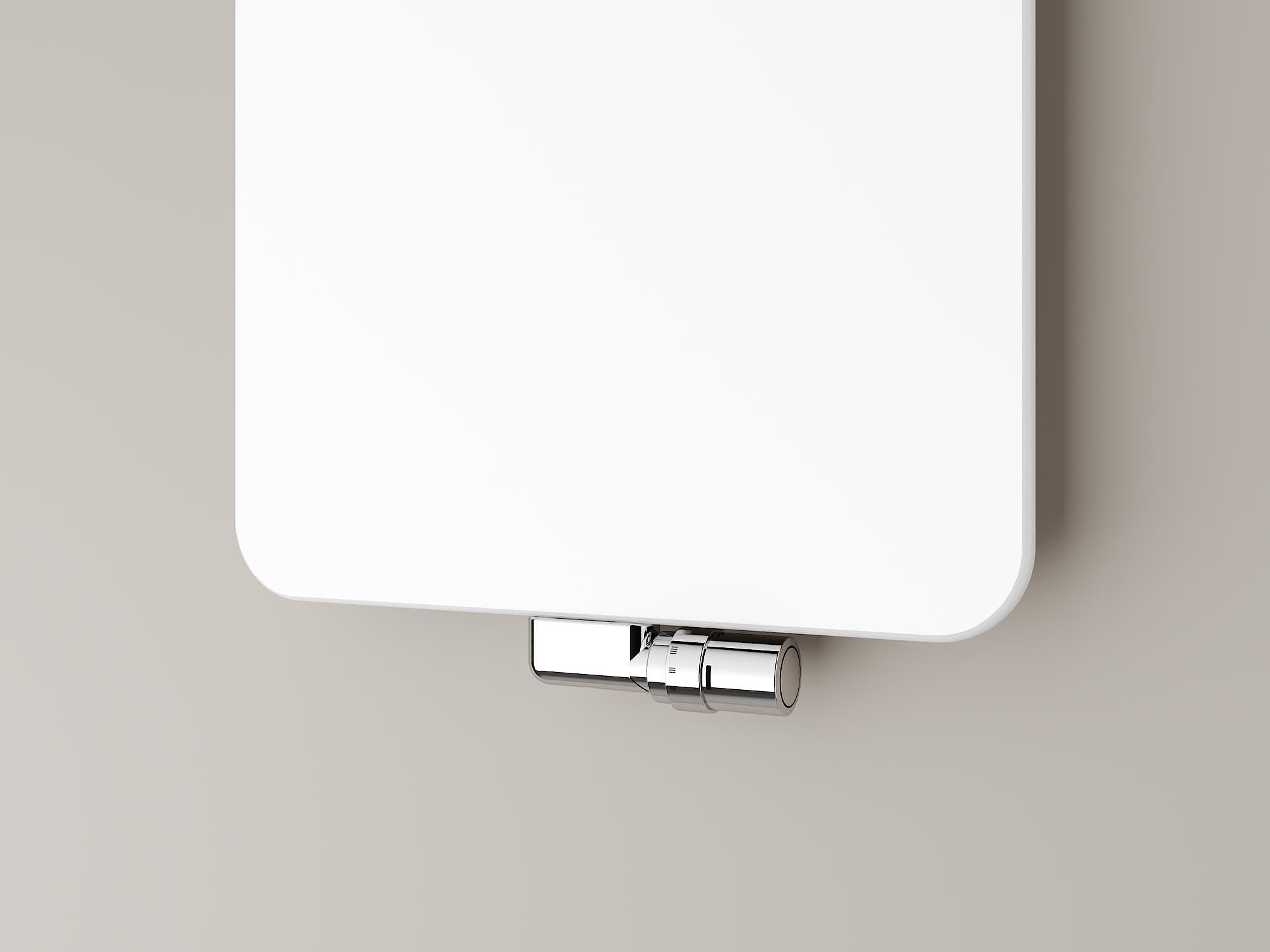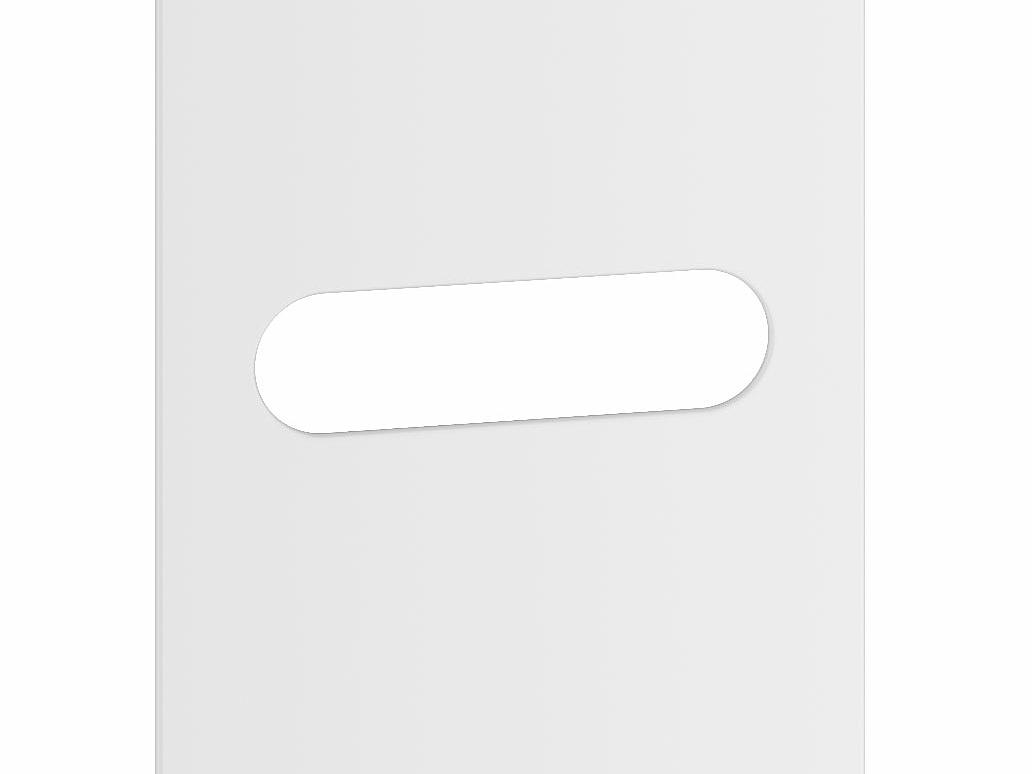 Hot water
Radiators
Contact customer service with any questions relating to our radiators
Quotation and planning service for radiators
Are you looking for a Kermi specialist partner near you?
With our search, you can find a specialist partner near you that can assist you with consultation plus exhibition, with planning or with consultation and installation.