x-therm ⁺e®
The new x-therm ⁺e electric steel panel radiators®
Easy to install, simple to use, efficient operation – the new x-therm ⁺e electric steel panel radiators can be used wherever radiators cannot be connected to the central heating network.
Advantages
A central heating network is not always available to connect up a radiator or it doesn't always make sense to do so. In this case, electric radiators are often the better choice, e.g. in seldom used rooms, in holiday homes, or when refurbishing.
In contrast to straight hot water heating, the use of an electric heater also proves cost-effective between the seasons when the central heating does not need to be started up.
What's more, if electricity can be generated at home from solar panel systems, the radiator becomes an even more efficient choice. 
Product variations and impressions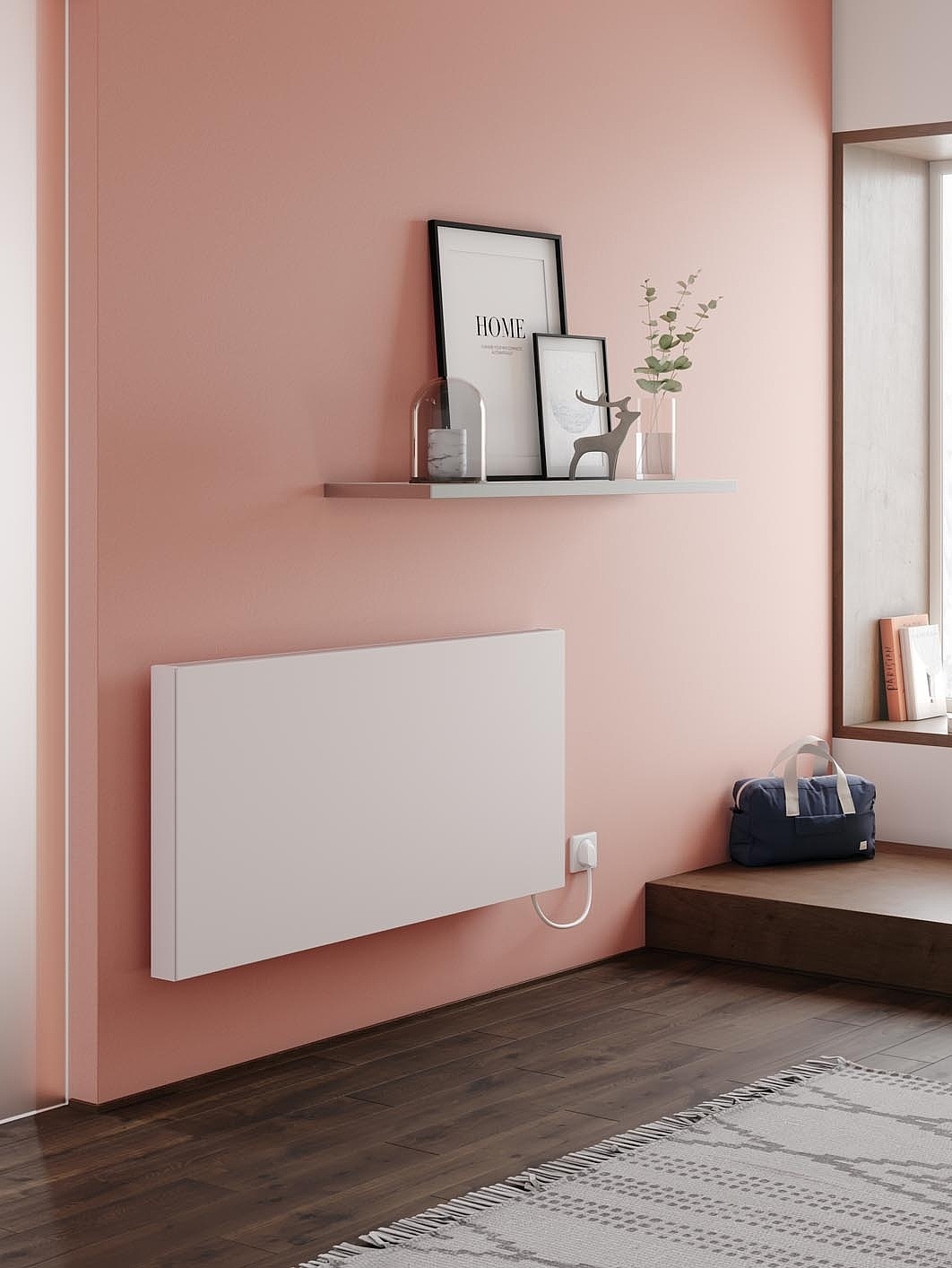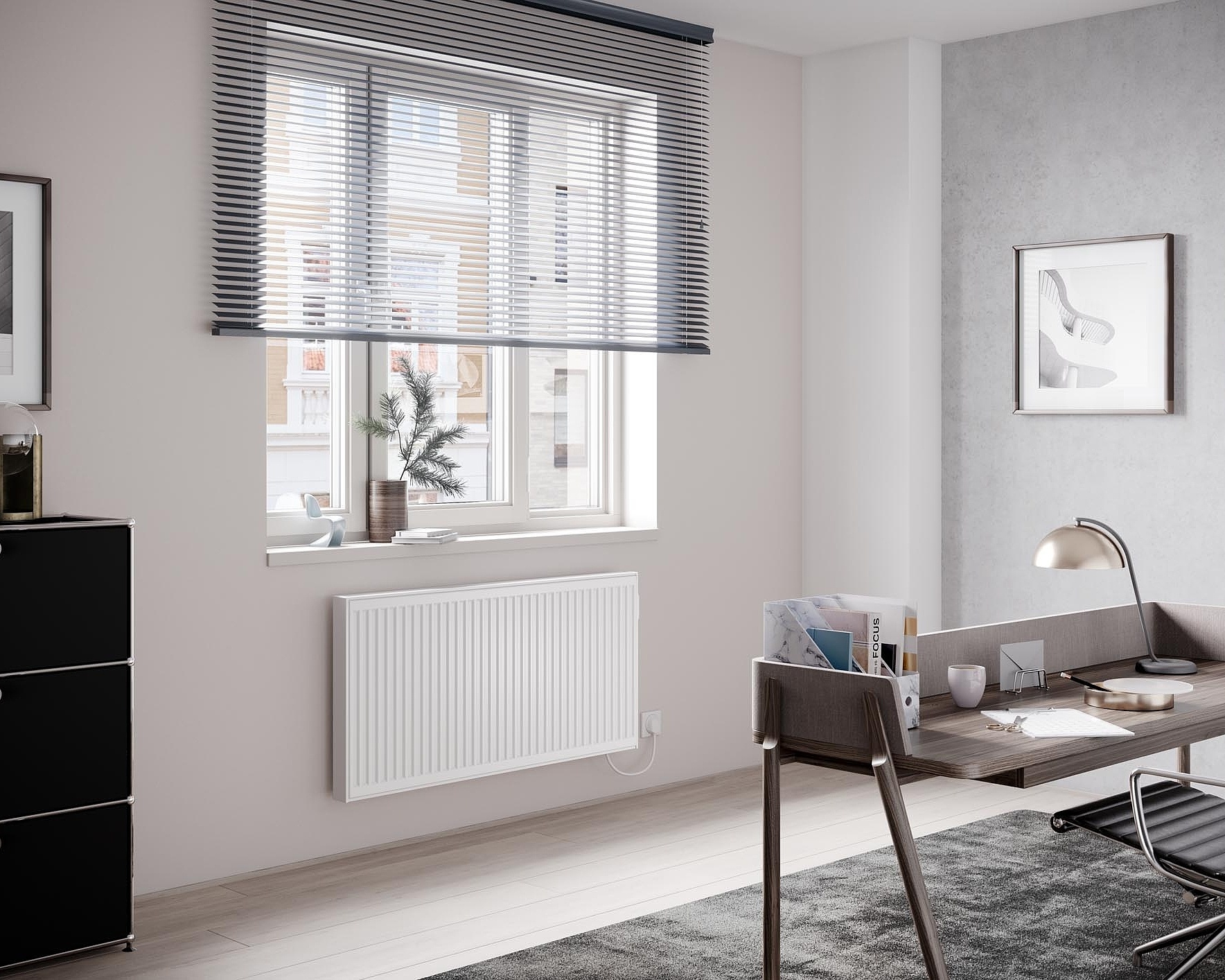 The new x-therm +e electric steel panel radiators
x-therm +e satisfies the Ecodesign Directive thanks to its low energy consumption and efficient control concept. And with <0.5 watts, the standby consumption is extremely low.

Electrical solutions
x-therm +e Profil horizontal
With a profiled surface look.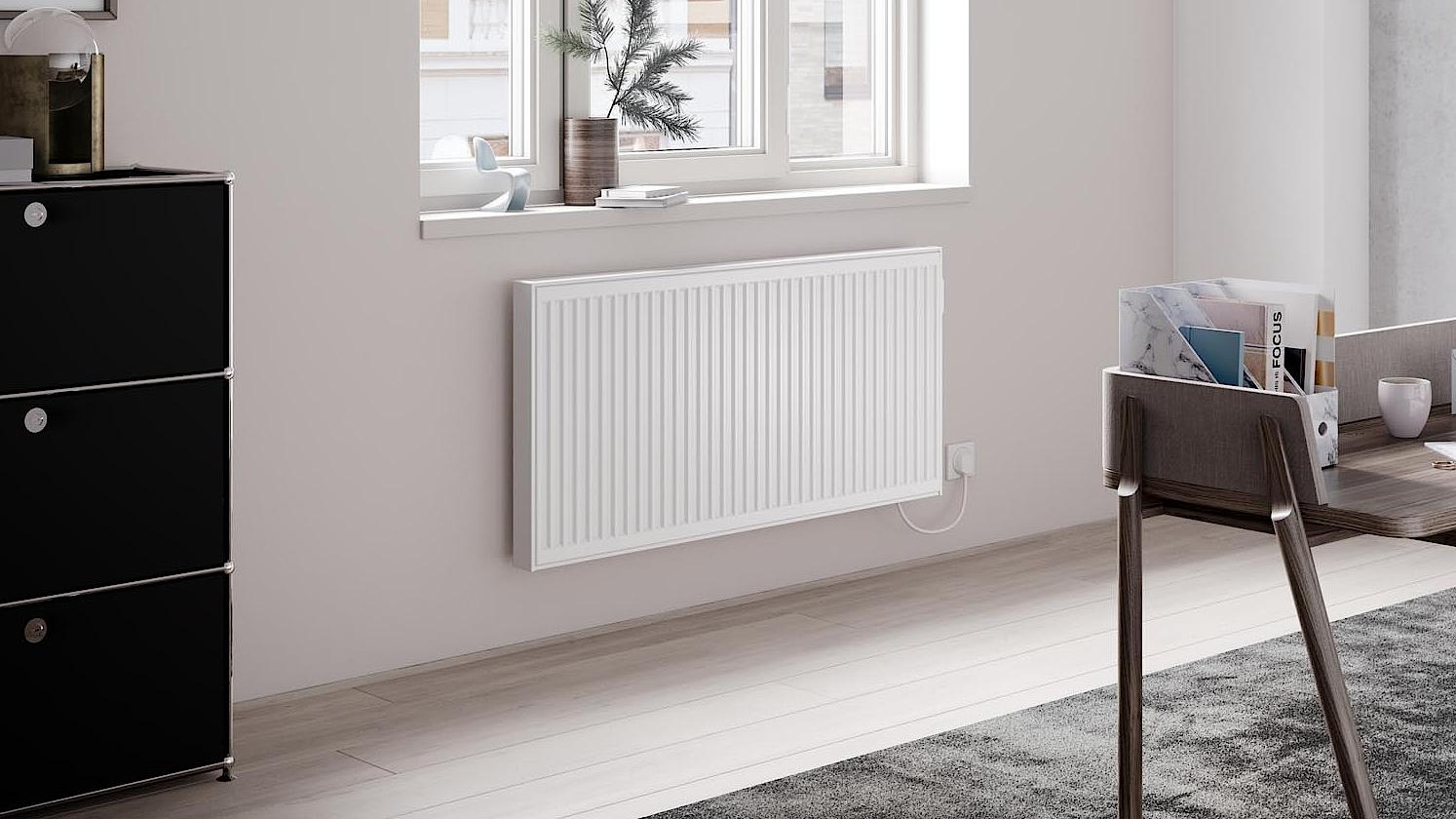 x-therm +e Plan horizontal
With a planar surface look.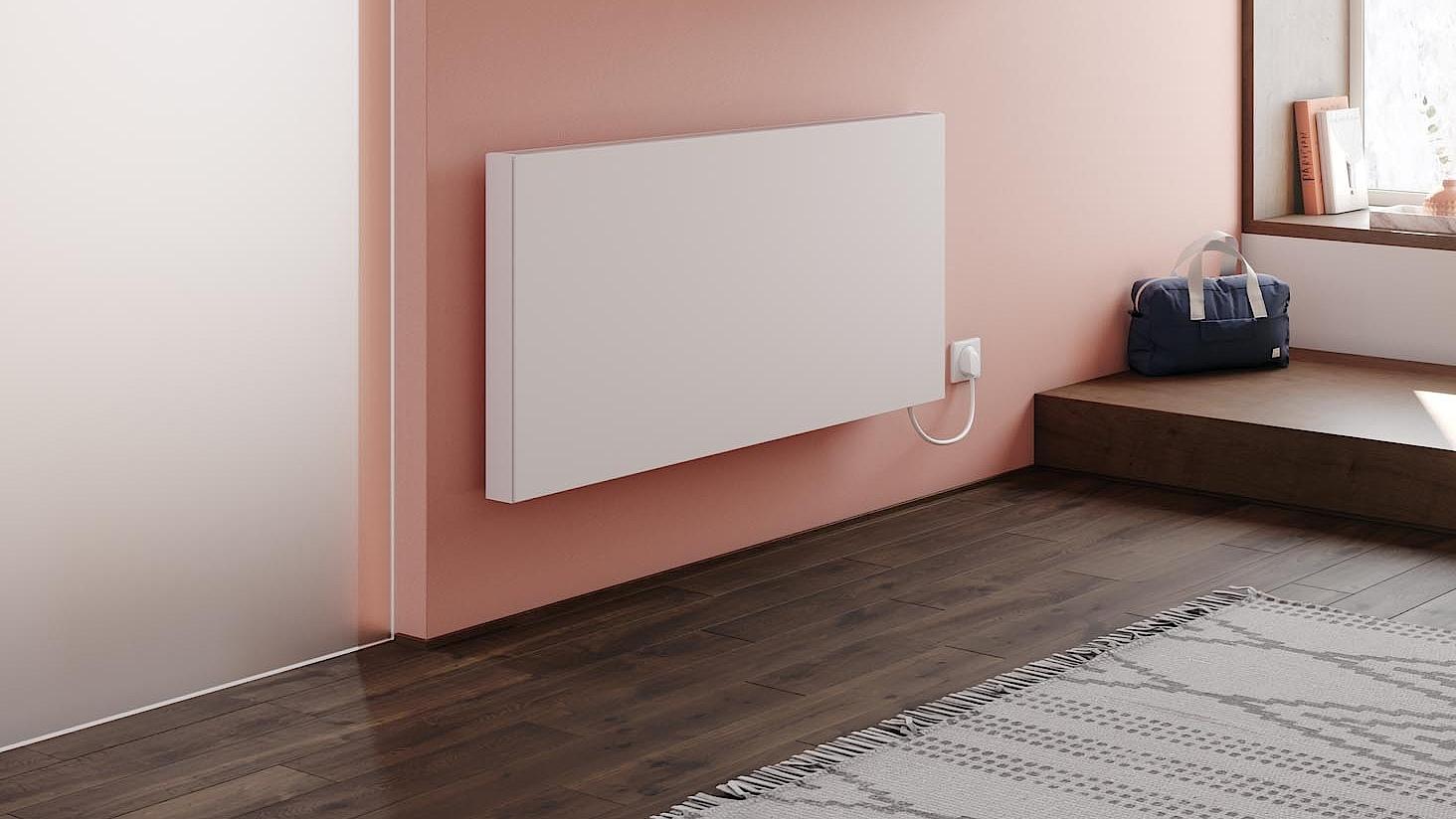 With a planar surface look.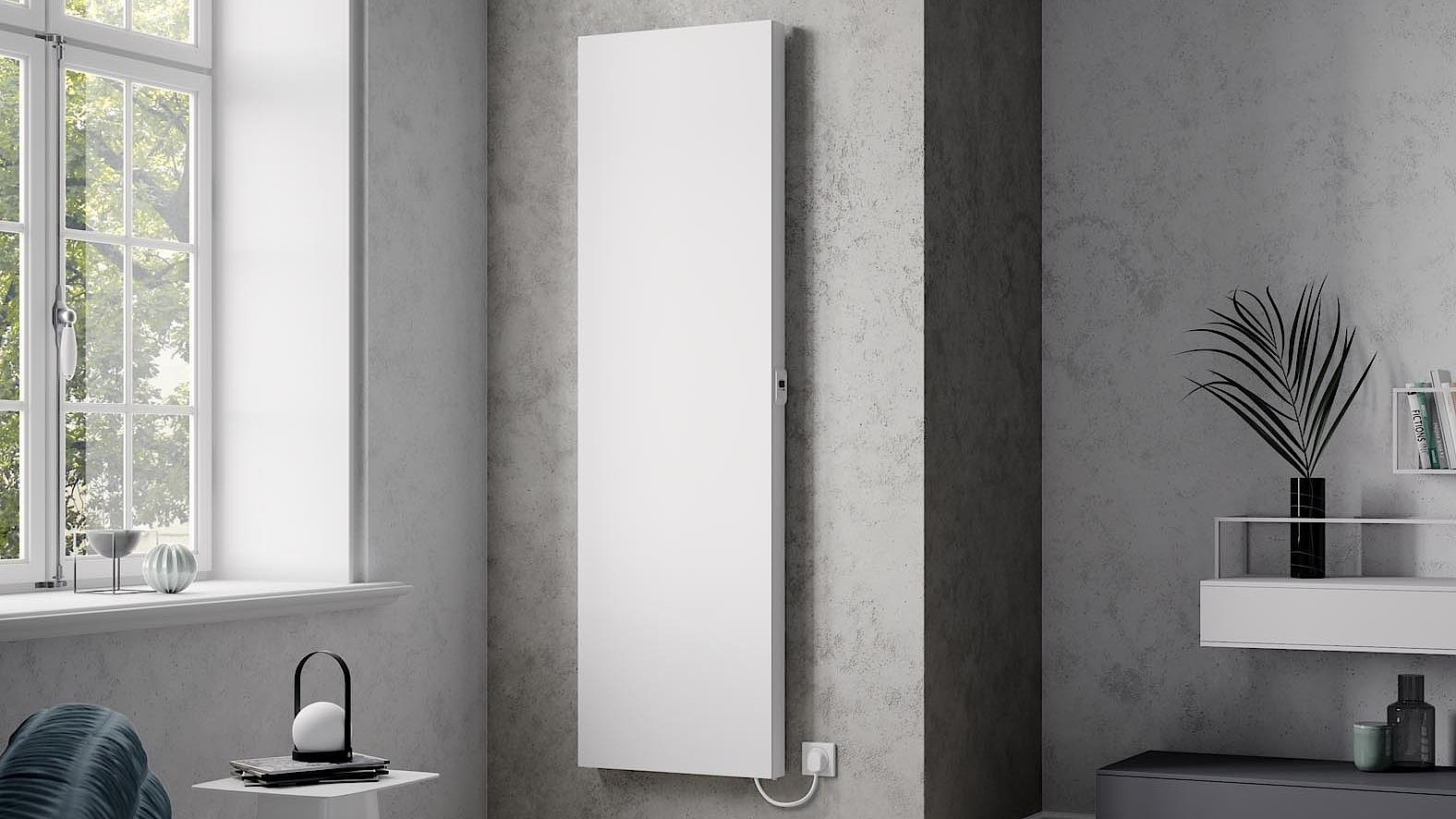 The easy to operate, programmable controller with LCD display is installed at the factory and provides a room temperature control of 7 °C to 30 °C.
What's more, it has integrated antifreeze protection to keep the room at 7 °C or above.
Radiators
Contact customer service with any questions relating to our radiators
Quotation and planning service for radiators
Are you looking for a Kermi specialist partner near you?
With our search, you can find a specialist partner near you that can assist you with consultation plus exhibition, with planning or with consultation and installation.