14.11.2023
Simply glue without drilling with KermiGLUE
With the new, innovative KermiGLUE bonding technology, a bathtub can be transformed into a fully-fledged shower cubicle in no time at all. And all without drilling.
01.03.2023
Single-panel safety glass
All Kermi shower enclosures have an extremely stable construction, using the highest quality materials and careful workmanship, which can withstand everyday use with ease. Only strong single-panel safety glass according to EN 12150-1 is used, depending on the series and model requirements in glass thicknesses of up to 10 mm. The heat-treated glass has a much higher shock and impact resistance than untreated glass. So when purchasing your shower enclosure, check for the single-panel safety glass (ESG) mark!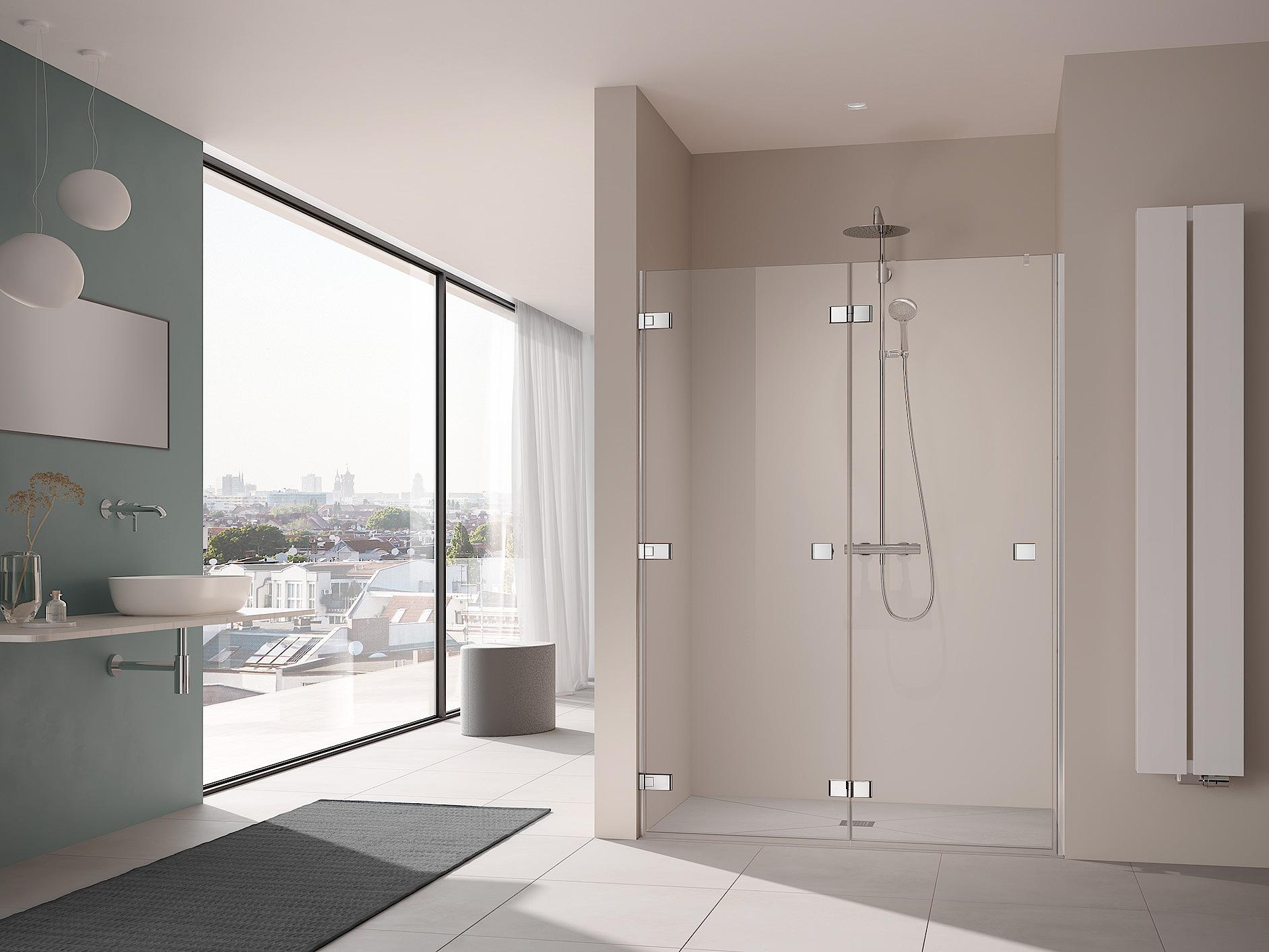 15.02.2023
MENA. Hinged folding door comfort.
Elegantly restrained and very classy – the hinged shower enclosure MENA. Now available as a hinged door version with folding mechanism in three designs. The hinged folding comfort completes the selection of designs and is a space-saving shower solution, especially for small bathrooms.