01.03.2023
Single-panel safety glass
All Kermi shower enclosures have an extremely stable construction, using the highest quality materials and careful workmanship, which can withstand everyday use with ease. Only strong single-panel safety glass according to EN 12150 is used, depending on the series and model requirements in glass thicknesses of up to 10 mm. The heat-treated glass has a much higher shock and impact resistance than untreated glass. So when purchasing your shower enclosure, check for the single-panel safety glass (ESG) mark!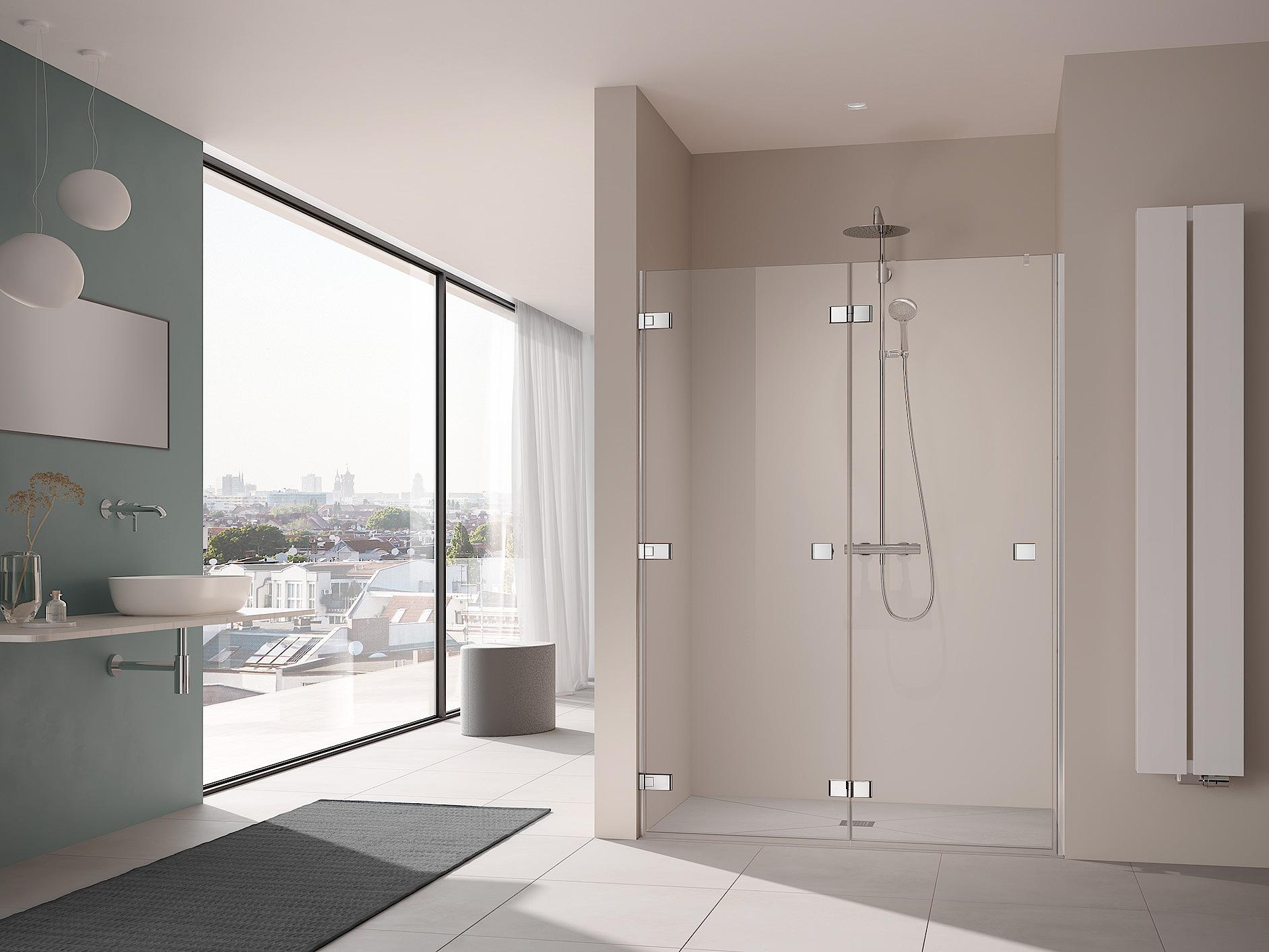 15.02.2023
MENA. Hinged folding door comfort.
Elegantly restrained and very classy – the hinged shower enclosure MENA. Now available as a hinged door version with folding mechanism in three designs. The hinged folding comfort completes the selection of designs and is a space-saving shower solution, especially for small bathrooms.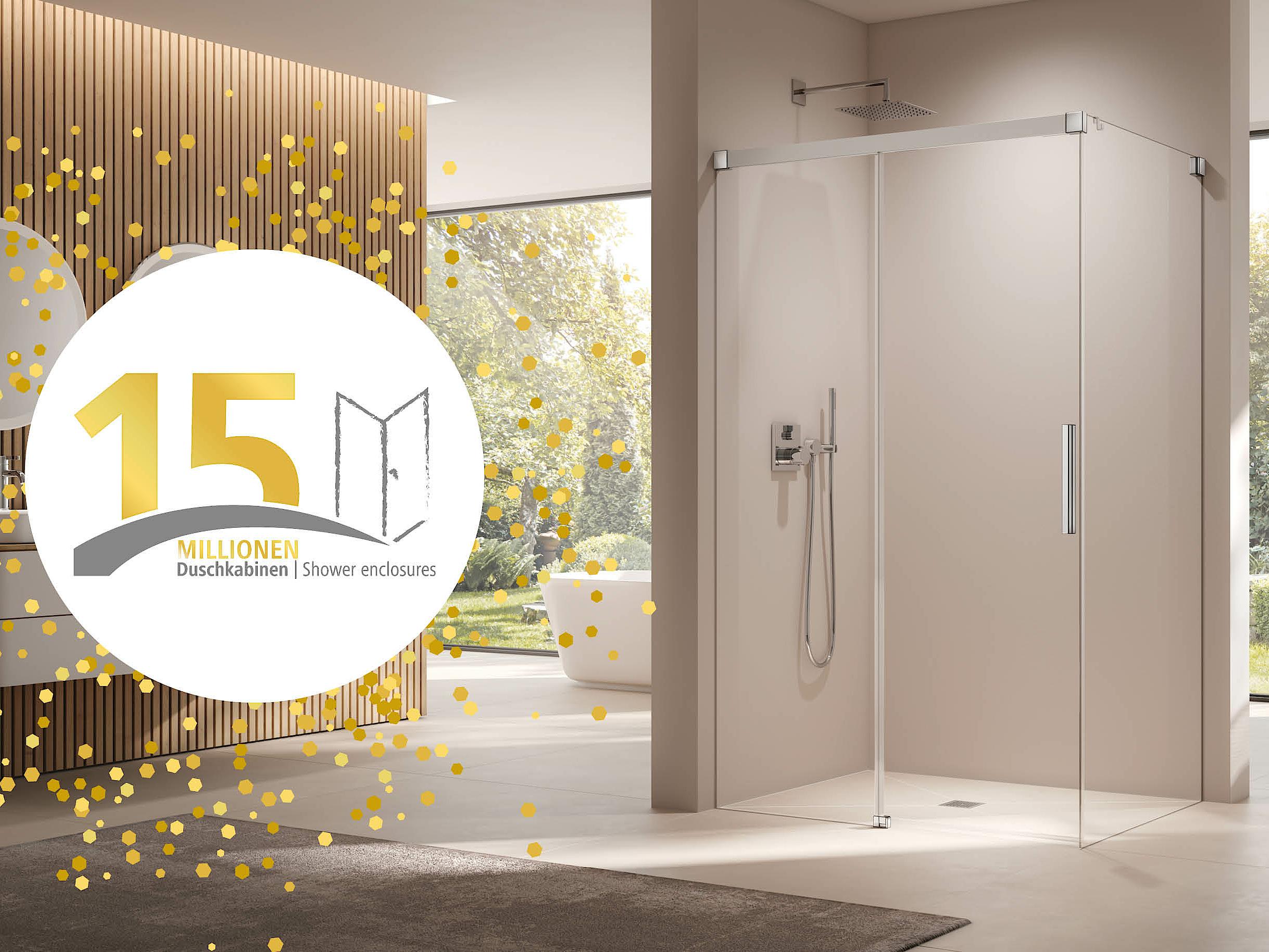 21.06.2022
15 million shower enclosures
Kermi shower design stands for great passion for the development and manufacture of high quality shower solutions. Since 1976, when production began with the first shower enclosure, the Isola Standard, the company has developed rapidly, and today offers premium quality products, such as the MENA shower enclosure.
Kermi has already produced 15 million shower enclosures at the Plattling site in Lower Bavaria. A special occasion to celebrate and 15 million reasons to say THANK YOU.