C225 compact ventilation unit
Compact ventilation unit for installation in a cabinet
The x-well C225 ventilation unit has been designed for the central controlled ventilation of apartments without a special plant room. With a depth of less than 300 mm and a width of less than 550 mm, the unit is extremely compact, making it ideal for installation inside cabinets, false walls, utility rooms, or similar locations.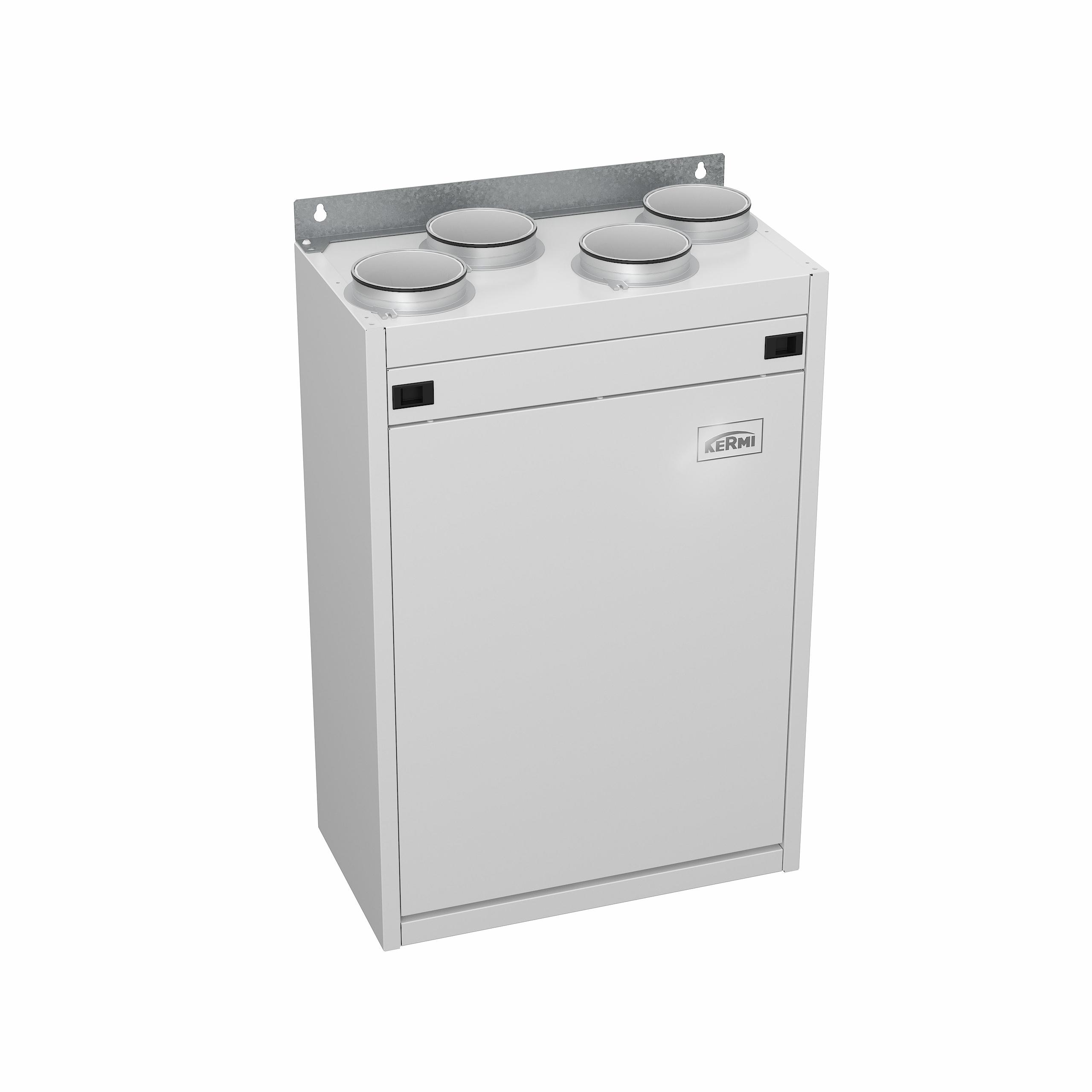 Features
Suitable for apartments and houses with up to approx. 160 m² of living space
Saves space thanks to compact dimensions
Only one unit type, connections can be switched
Optional air supply connection on the underside of the unit
Integrated preheating coil, easy to retrofit
Demand-regulated control via humidity sensor
Constant volume flow control thanks to intelligent fan technology
Variant with enthalpy heat exchanger expected to be available from 2024
Quotation and planning service for x-well controlled residential ventilation
Are you looking for a Kermi specialist partner near you?
With our search, you can find a specialist partner near you that can assist you with consultation plus exhibition, with planning or with consultation and installation.