Electric radiators from Kermi
Electric or infrared – the choice is yours
When does it make sense to use electric radiators? 
It is not always possible to connect the radiators in the home to a central heating system. Radiators with electric-only operation offer a viable alternative in these cases. They can be used almost anywhere and quickly bring the temperature up to a comfortable level. For instance, they are a good choice for rooms that are only used occasionally, such as a utility or hobby room. Or for heating a holiday home as and when necessary. They also provide a cost-effective heat generation solution for the refurbishment of old buildings. Opting for an electric bathroom radiator means you can also enjoy warm towels all year round.
Electric and infrared radiators are a simple choice from the start. 
All you have to do is connect them to a 230 V mains supply, and off you go. It's not just the installation process that's easy: Thanks to their short heating phases, they quickly get the room up to the desired set temperature. As with all radiators, the heat output of the radiator (and therefore its wattage) is based on the heat demand of the room. In this regard, electric heating brings real cash savings as well. In light of the associated planning, purchasing, and installation processes, the investment costs for this type of heating are much lower than for other heating methods. Nor is there any need for a boiler room, fuel store, or flue. Operation is practically maintenance-free, which also reduces the running costs.
Benefits of electric radiators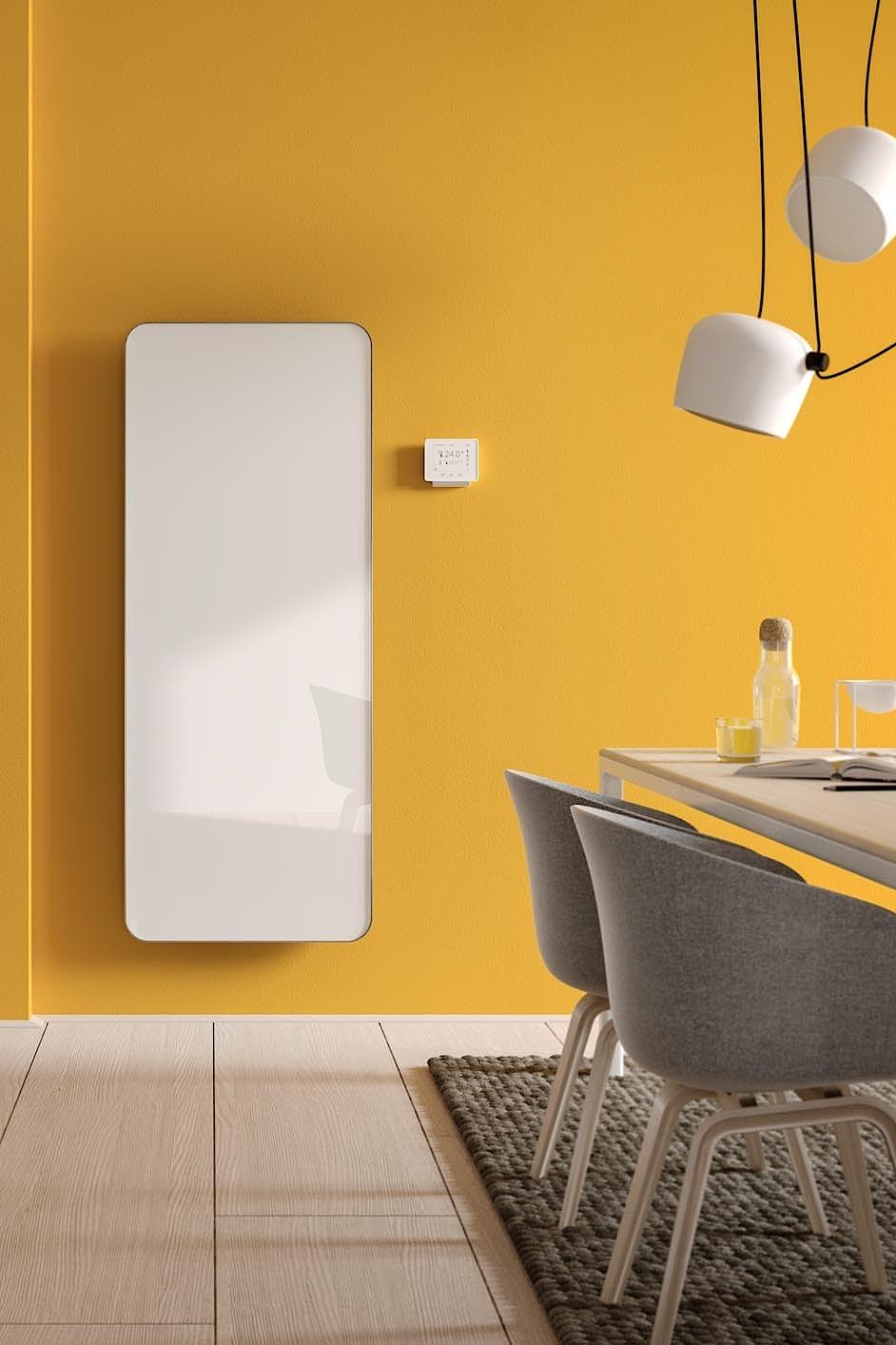 Low investment and follow-up costs
No need for a central heating network
Independent of oil and gas
Ideal for people with allergies and asthma 
Easy installation and minimal space requirements
Virtually maintenance-free
Can be flexibly positioned within the room
The choice is all yours –
but which is the right choice for you, electric or infrared? Infrared radiators are also electric radiators, as both types use electricity as their source of energy. The difference between them lies in their heat dissipation. All-electric radiators are filled with heat transfer fluid and largely heat the flow of air by means of convection,
while infrared radiators have what is known as a heating mat (electric resistance heating) built in and mainly emit radiant heat.
Both radiators are available in a range of dimensions and a variety of designs and colours.
It's also useful to note
that electric radiators can meet the standards of the KfW (German Reconstruction Loan Corporation) if they use electricity from domestic solar panels.
Infrared radiators are equipped with electric resistance heating and are available with or without a control system.
Instead of heating the room air, these radiators heat the objects and surfaces inside them, which then store the heat and emit it into the room. This creates pleasant radiant heat that resembles the natural warmth of the sun. Infrared radiators also cause significantly less dust dispersion, another advantage that is valued by people with allergies and asthma in particular. 
Radiator for all-electric operation
Every radiator with all-electric operation is filled with heat transfer fluid and features an electronically controlled heating rod and controller.
Installed at the factory, the technology efficiently converts electrical energy into heat and emits it directly into the room.
The radiator itself heats up quickly and creates even convection heat.
Controllers for electric radiators
Exceptionally easy and convenient
We offer a range of electric sets to suit every requirement, providing you with a simple and convenient way of operating our electric radiators.