Kermi renovation solutions
Warmth is an innate part of what we need to feel well-being. Kermi offers sustainable, efficient solutions for generating and maintaining this kind of warmth as a matter of course. With this commitment in mind and through its innovative systems, Kermi has been helping people combine warmth and quality of life for more than five decades now.
Many people look for environmentally friendly, future-proof solutions when refurbishing and renovating their homes. However, many also wonder what is actually feasible in their situations. Kermi offers a system with products designed to make the task of modernisation and renovation easy.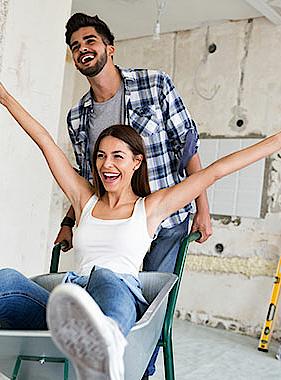 Replacing radiators when carrying out a conversion, renovation, or modernisation.
As one of the leading heating technology manufacturers and renovation specialists, Kermi offers a seamless range of modernisation products with versatile solutions. To suit every need and fulfil every wish. With individual replacement solutions, custom-fit to accommodate any connections that used to be common but are no longer standard today. For a clean, quick replacement by your heating specialist. From one day to the next, without the need for complex masonry or paintwork. Or with advanced panel heating that Kermi has developed specifically for renovation projects.
System technology as a single unit.
The various components involved in modern heating systems need to be perfectly synchronised with one another in order to work together with efficient use of energy. This is essential for creating a system that is both cost-effective and reliable over the long term. Whether you're replacing or adding our precision-fit individual components, and regardless of whether you're working with radiators or underfloor heating, you can benefit from maximum energy efficiency today and still look to the future, with the option of expanding into a complete Kermi x-optimised heating system.
High Quality. Made in Germany.
No matter which radiators you decide on, with Kermi you can enjoy the security of top quality and the ultimate in long-term functionality. We will also be happy to give you evidence of this in print – with our extended warranty that complies with the assumption of liability declaration for the ZVSHK (German Central Association for Plumbing, Heating, and Air Conditioning), or the RAL seal of quality on our products. Certifications in accordance with DIN EN ISO 9001:2015 and DIN EN ISO 14001:2015 not only confirm our extensive quality assurance, but also responsible environmental management. With an energy management system that is compliant with DIN EN ISO 50001:2018, Kermi is also proving its commitment to increasing energy efficiency throughout the entire business. We pursue this high quality standard we have set for ourselves in everything through to providing exceptional service and maintaining a clear sales structure – Kermi radiators are only available from your qualified heating and sanitary specialist partner.
Save on heating costs with replacement radiators.
There is simply no other refurbishment measure that is as efficient as modernising a heating system. With the reductions it brings in energy costs and harmful emissions, it is a truly worthwhile investment. Ultimately, heat pumps, condensing technology, and solar panels represent the future of energy-efficient heat generation. But a new heating system pays for itself even more quickly if new, high-performance radiators are installed as well. As Kermi radiators feature the same connection dimensions, replacing older radiators is a breeze.
Subsidies for a wide range of modernisation measures are available at a national, regional, and local authority level. Your Kermi heating specialist is familiar with all the current subsidies available. It is important to note that applications must be made and approval granted before making the investment.
More information
There are many good reasons to replace your old DIN radiators today:
The large amount of water they contain makes DIN radiators cumbersome. Modern radiators can be finely regulated and ensure more efficient use of energy.
Modern radiators are considerably more powerful. They allow for lower operating temperatures and therefore save energy.
Replacing the heat generator requires the radiators to be adapted to the changed operating conditions.
With modern heat generators, such as condensing technology, heat pumps, and solar thermal energy, the savings effect can only be fully exploited once the radiators have been precisely adjusted to the new operating conditions.
Rust in old radiators can cause leaks.
Modern radiators give added value to comfortable living and residential quality, ensuring a cosy indoor climate.
The Kermi radiator design completes the new atmosphere you have created in your home.
...because Kermi replacement radiators...
can be fitted without the need to change any connections, convert anything, or create a mess
do not use any ugly screw connections or need any changes to the pipes
are available in many different variants and, if required, in one of the on-trend shades from the Kermi radiator colour concept
Radiators with design aspirations.
Apart from the cost savings and the positive effect on the environment, design-related and practical aspects are important to consider in the process of choosing new radiators. In a modern living environment, old DIN radiators quickly look out of place. While old radiators used to be covered up and hidden, Kermi radiators become a visual highlight of every room soon after they are installed.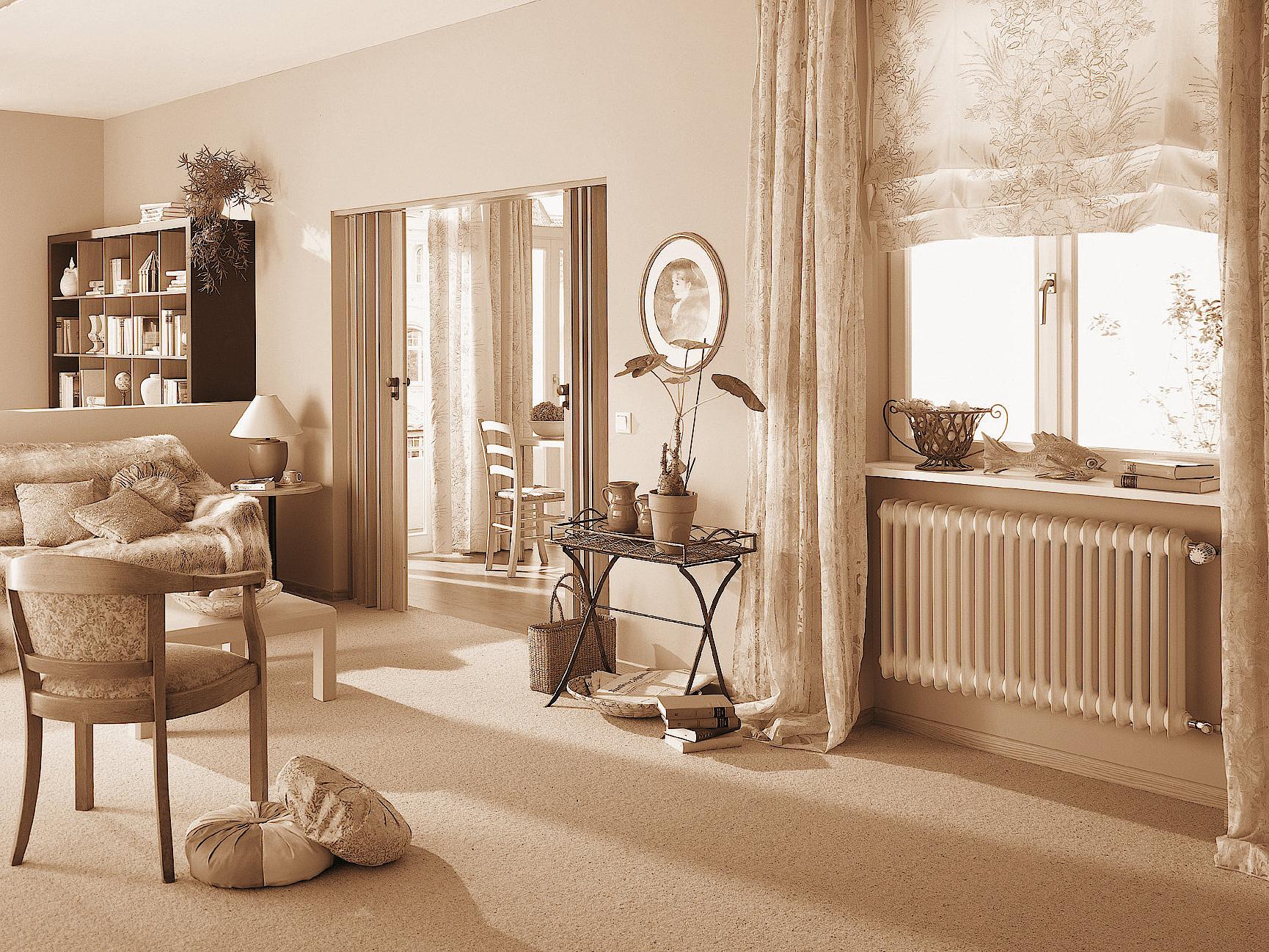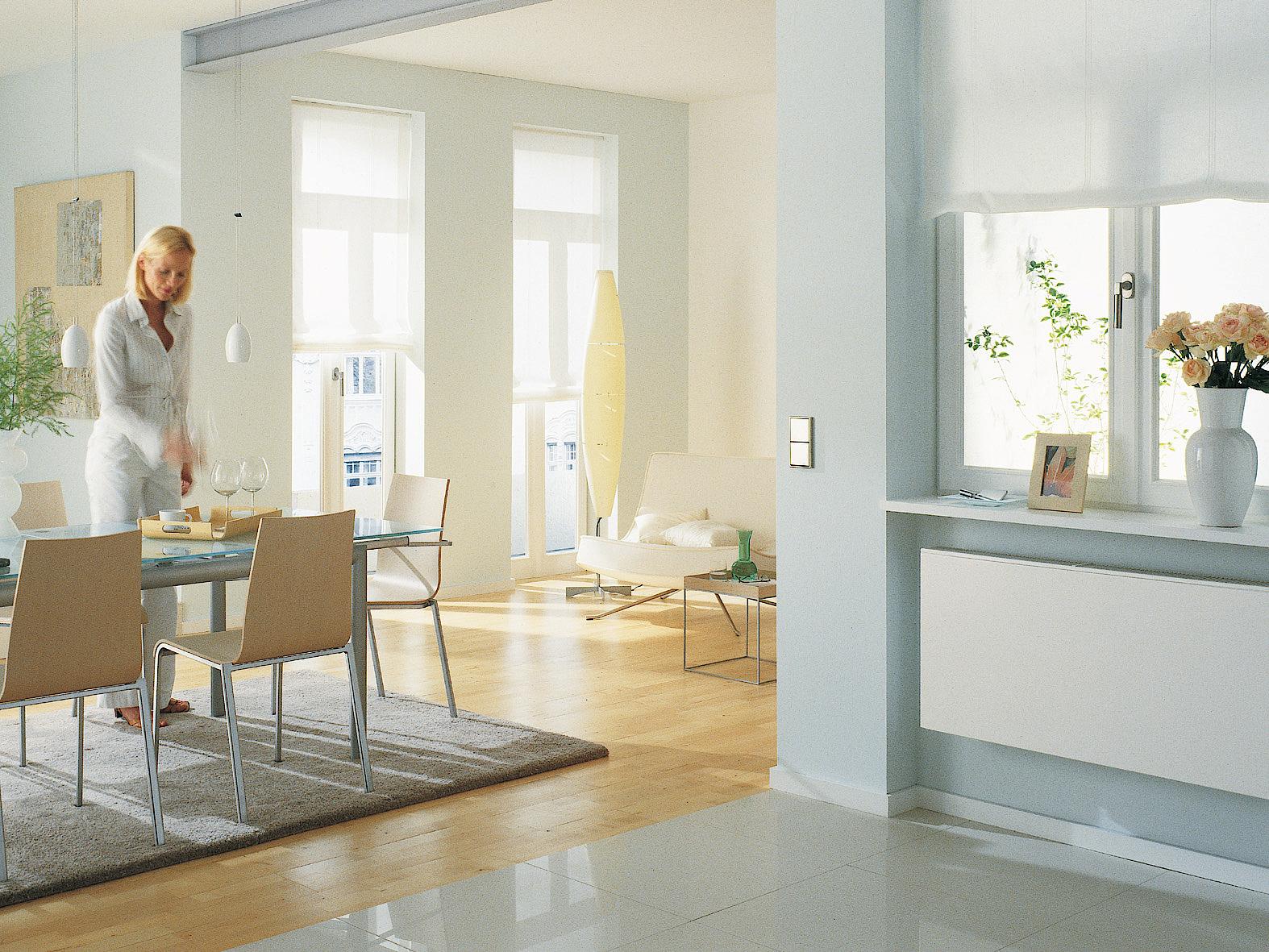 Kermi replacement and renovation solutions
Kermi also offers many different solutions for conversion, renovation, and modernisations.

1. Kermi replacement radiators. Overview.
2. x-net panel heating/cooling. Customer-friendly modernisation solutions.
Benefits for modernisation measures

Renovation and refurbishment can be performed while the property is occupied

Can be installed without chiselling or demolition work

Extremely low installation heights

Compatible with various floor coverings
For a long time, installing underfloor heating was a mammoth task. Not least because of the unsurpassed warmth they generate, surface temperature control systems have now become standard in both private and commercial new builds, and when carrying out modernisation work. The x-net panel heating systems from Kermi are exceptionally quick and easy to install, and are ideal for a low-cost, environmentally friendly combination of all energy-efficient heat generators, such as condensing boilers, solar systems, or heat pumps. Best of all, the efficiency and economy of the heating system grows with the size of the heat-radiating surface.