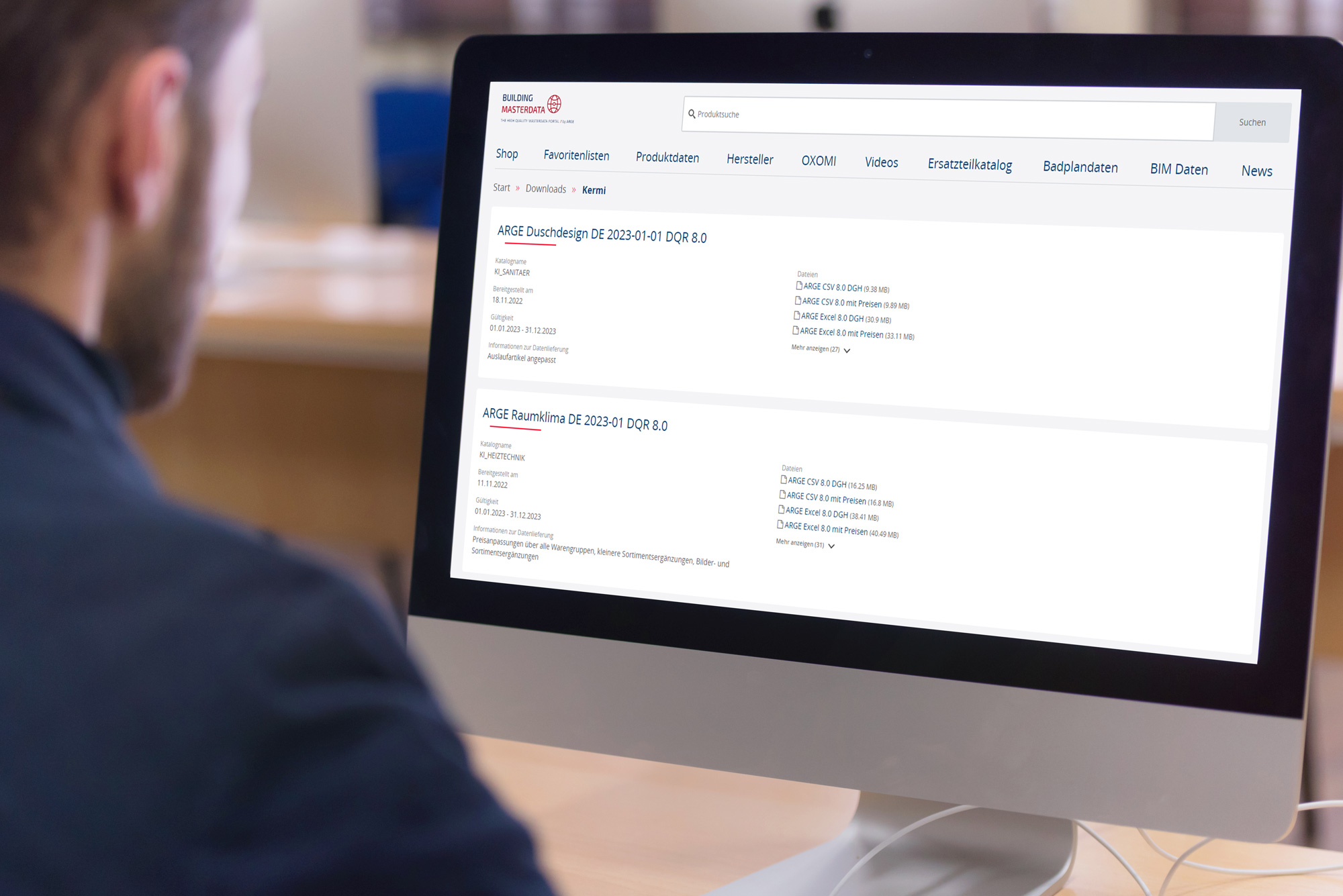 Kermi is a partner to the international plumbing, heating, and air conditioning platform www.building-masterdata.com. This is operated by industry association ARGE – Building digital competence. On building-masterdata.com you'll find a whole host of product information from numerous brand manufacturers. For Kermi products, you can benefit from an online shop, countless documents, videos, a BIM platform, 3D bathroom planning data, item data, and images in a variety of formats. 
The product data is available to download in the following formats: 
CSV and Excel 
BMECat 1.2 (XML) 
ARGE XML (DQR 8.0) 
Datanorm 4.0 
Kermi is a partner of SHK-Connect. SHK-Connect makes it possible for you to automatically update the product catalogues (Datanorm data sets) in your trade software via the web service interface.
Further information is available at www.shk-connect.de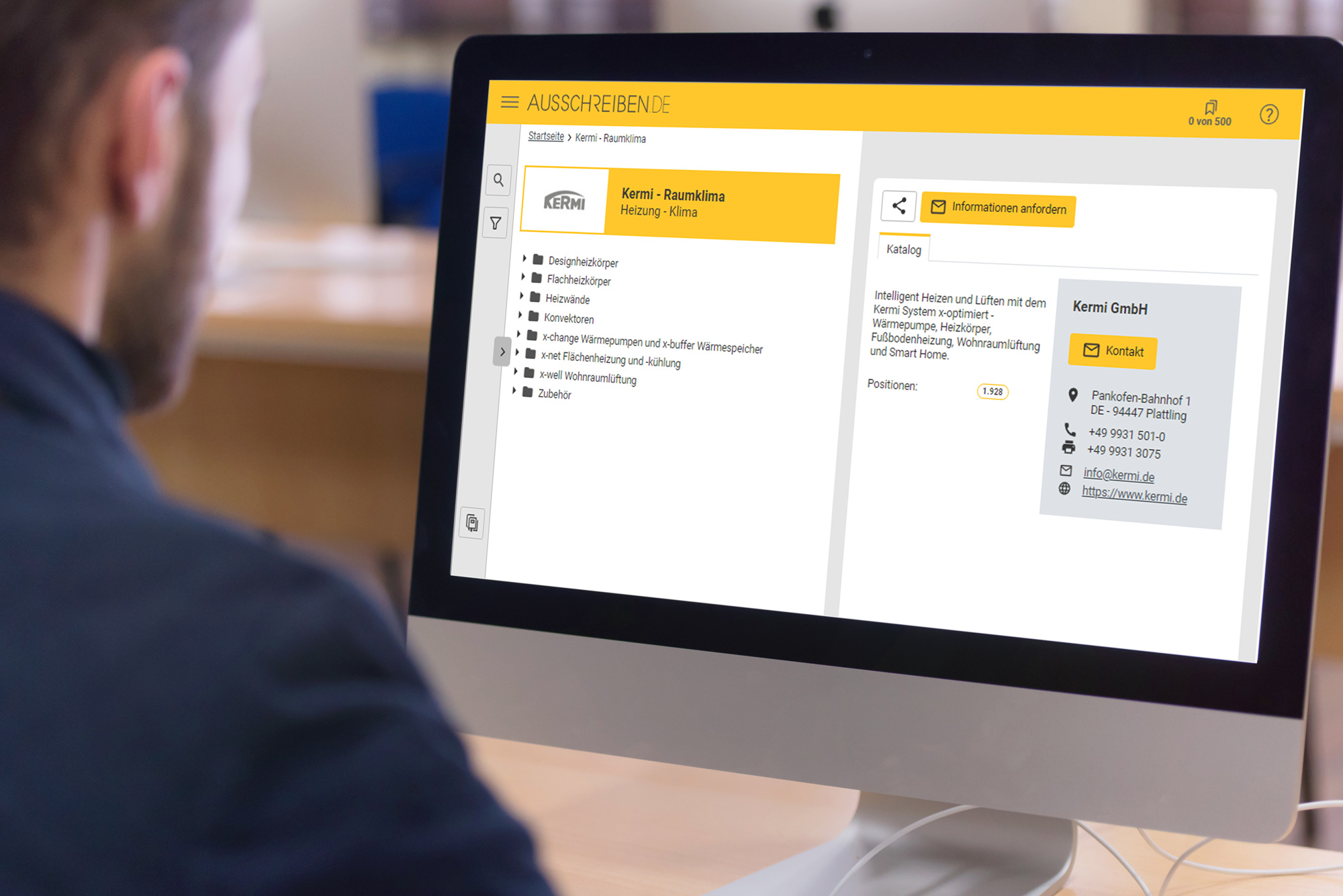 Tender specifications for Kermi products
Radiators
x-net panel heating and surface cooling
x-change heat pumps and x-buffer heat storage tanks
x-well residential ventilation
can be compiled using the www.ausschreiben.de platform and exported to a total of nine data formats (Word, Excel, RTF, PDF, TXT, GAEB, XML, GAEB 90, DATANORM 5, and ÖNORM) into a performance specifications program of your choice.