x-change® fresh
Highly efficient domestic water heat pump for sustainable, resource-efficient domestic water heating.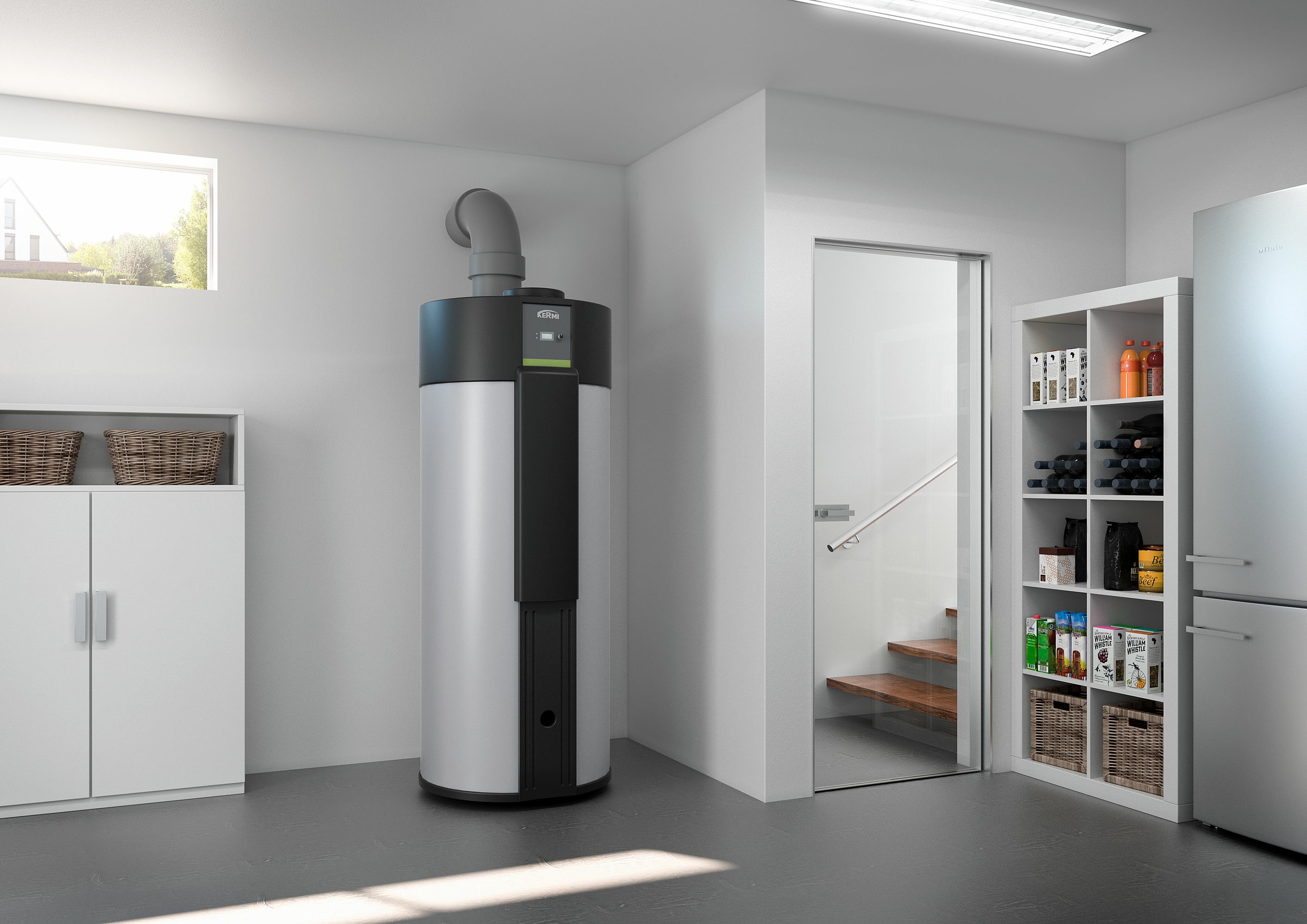 The x-change fresh heat pump uses the air (room, extract, or outside air) to heat domestic water. It has a storage capacity of 258 litres and can generate up to 850 litres of hot water in 24 hours. The water is heated to temperatures of up to 62 °C. It is an ideal addition to a solar panel system. Due to the Power-to-Heat principle, some of the self-generated electricity can be used to operate the x-change fresh pump. The highly efficient domestic water heat pump with a COP value of 2.98 (A15/W55) is ideally for this operating mode.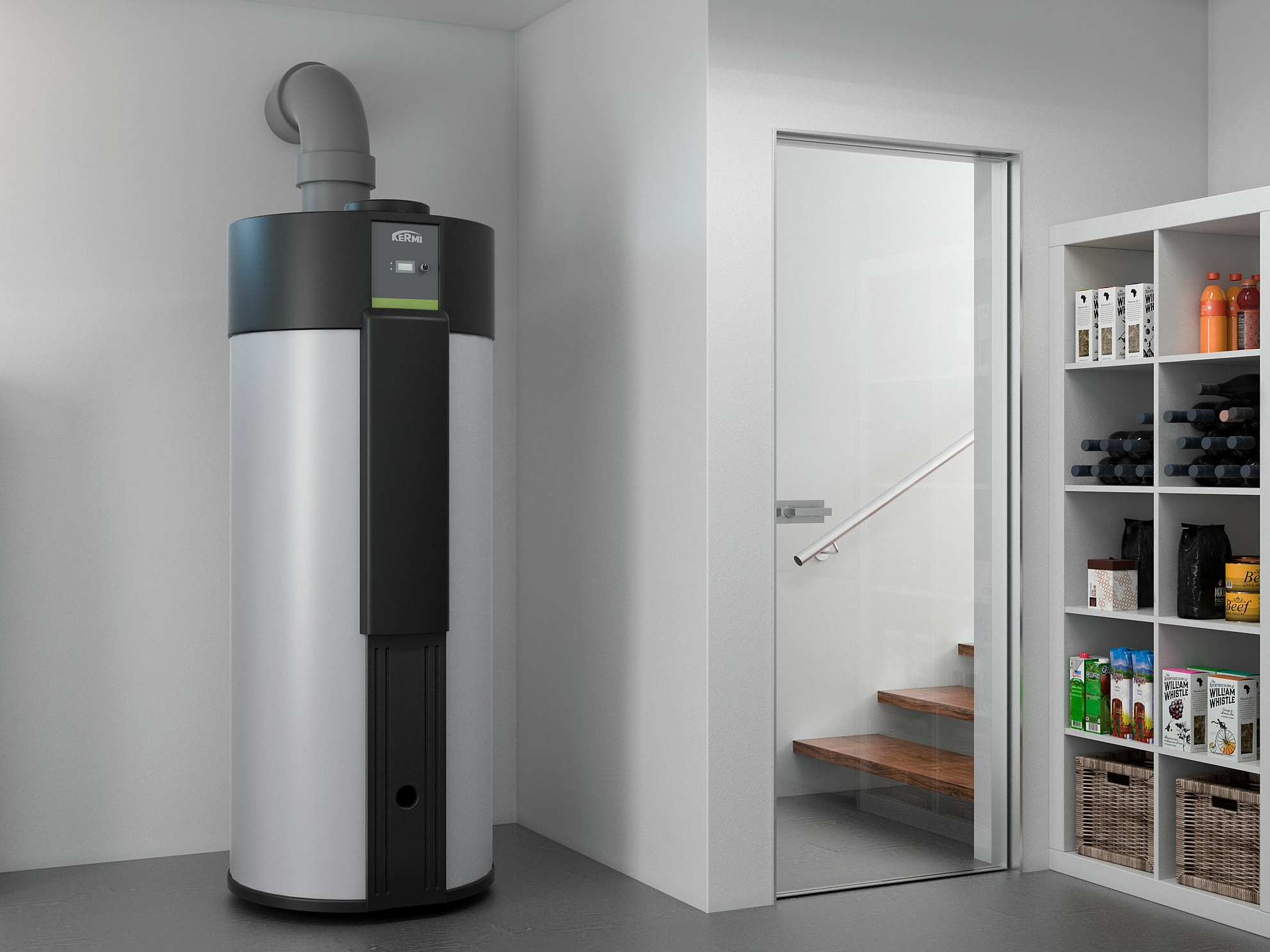 Heat pump energy efficiency class A+++

Safety capacitor, no calcification of the capacitor

Ø 160 mm duct connections for extract or outside air operation

2-speed fan operation

Integrated heat exchanger for solar thermal energy or other heat sources

258-litre glazed steel tank with magnesium anode

Power to Heat : intelligent use of excess PV electricity

Polyurethane rigid foam insulation

Maximum operating pressure 10 bar

Integrated defrosting with hot gas
Integrated 2 kW screw-in radiator

Thermal disinfection (anti-legionella bacteria heating program)

Use of own solar-generated electricity possible
|   |   |
| --- | --- |
| Energy source | Air |
| Installation site | Inside |
| Function | Domestic water heating |
| Power output (kW) | 1.4 (at A15/W55) |
| COP (tested in compliance with EN 14511:2011) | 3.61 (at A20/W53) |
| Height / diameter (mm) | 1768 / 707 |
| SG ready (in conjunction with Kermi Energy Manager) | Yes |
| Energy efficiency class | A+ |
x-change heat pump/x-center control
Quotation and planning service for x-change heat pump/x-center control
Are you looking for a Kermi specialist partner near you?
With our search, you can find a specialist partner near you that can assist you with consultation plus exhibition, with planning or with consultation and installation.