x-buffer® combi
x-buffer combi – buffer storage and hot water storage.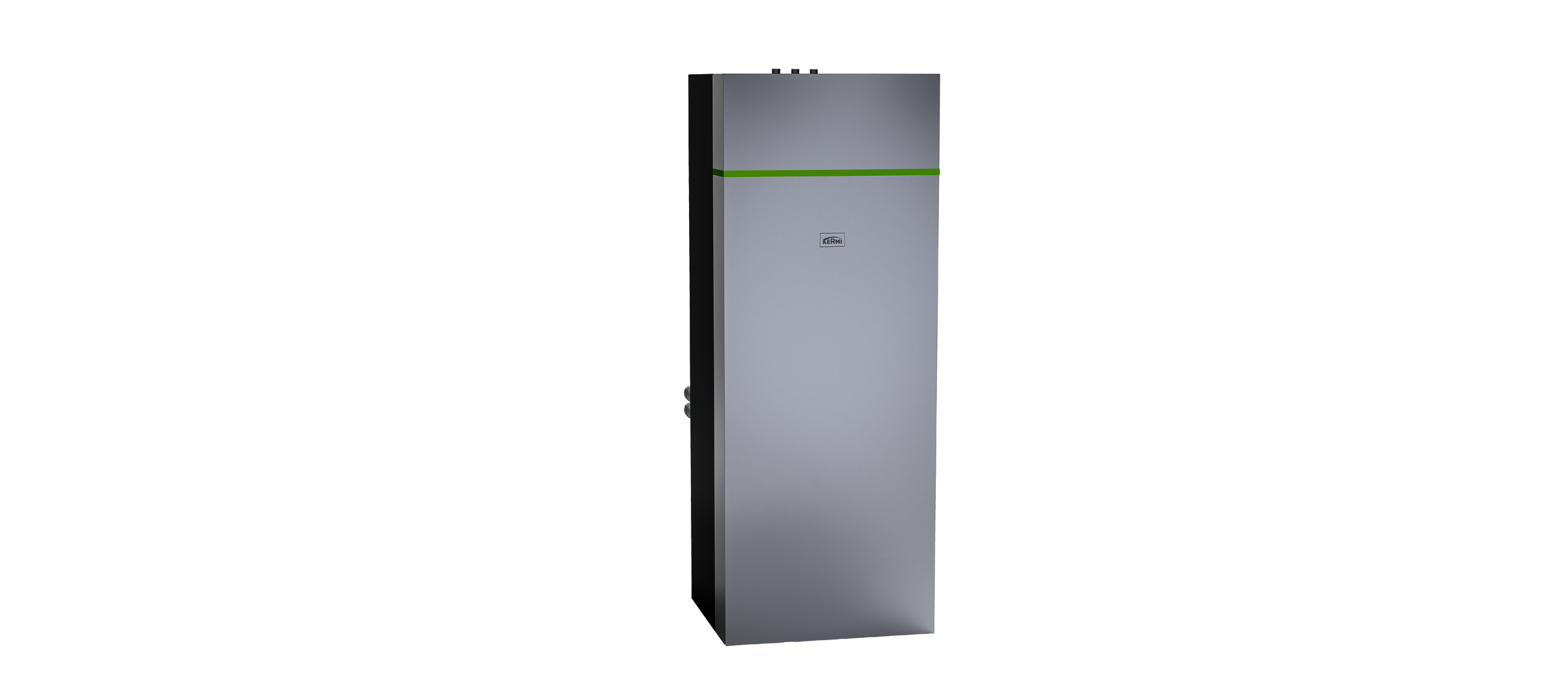 The x-buffer combi combines buffer and hot water storage in one, providing cosy warmth for heating and plenty of hot water. All the electrical components are completely prewired and the innovative and flexible cable routing makes for short cable runs in tight spaces.
Buffer and hot water storage
x-buffer combi
This contains all the crucial components for connecting an x-change heat pump and will impress you with its really straightforward and clear design.
The space-saving combined solution for heating (127 l buffer storage tank) and hot water (231 l domestic water storage tank) simplifies the entire process of installing the heat pump, and saves space and time during installation, thereby reducing the overall investment costs.
All maintenance is carried out from the front; even the 2 magnesium signal anodes featuring a visual indicator for anode replacement can be changed quickly and easily from there.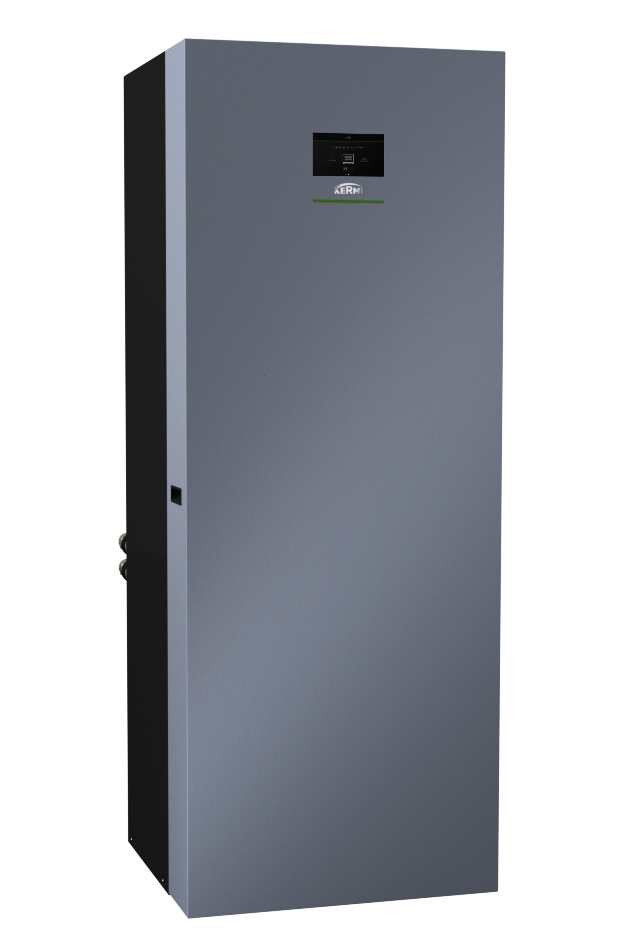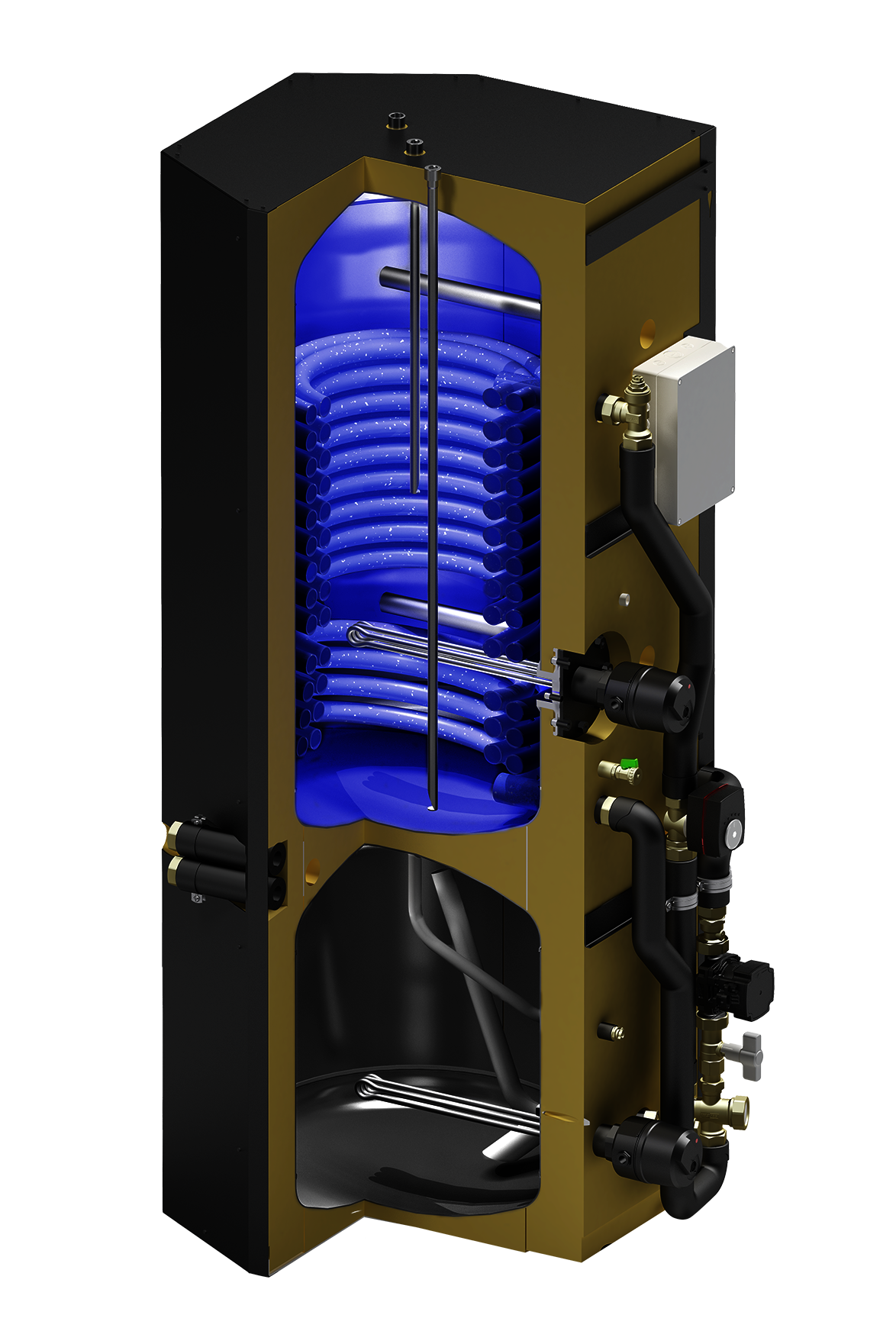 Compatible with:
x-change dynamic (ac) 8 AW E
x-change dynamic (ac) 8 AW I
x-change dynamic terra (pc) 7 / 12 BW I
x-change dynamic water (pc) 10 WW I
Buffer storage tank 127 litres

231-litre domestic water storage tank (204 litres useable) with an internal 3.5 m² heat exchanger optimised for heat pumps

Integrated three-way switching valve for heating/domestic water with storage charging pump

Integrated screw-in radiators with an adjustable thermostat in both storage tanks

Circulation connection provided
Integrated circulation pump for unmixed heating circuit

Hydraulic and electric connections inside the system

Storage tank insulated and clad

Magnesium signal anode with visual indicator for anode replacement
Not all of the energy generated by the heat pump always gets used immediately. In this case, it makes sense to store the heat generated from renewable energy sources efficiently and with the lowest possible losses. That makes heat storage an important component of any future-oriented heating system.
Whether we are talking about making rooms warm and cosy or providing hygienic domestic water: Heat storage is an important element of all modern heating systems.
Buffer storage tanks keep heat generation and heat consumption completely separate. This means that heat is generated regardless of when it is consumed and your heat pump does not have to start up again every time you turn up a radiator, for example.
Hot water storage systems
Hot water storage tanks ensure that there is always enough hot water available, even if everyone wants a bath.
As with buffer storage tanks, generation and consumption are once again kept separate.
Combined storage tanks incorporate buffer storage and hot water storage in one unit.
The two types of storage are kept strictly separate from one another. Combined storage is the optimal solution if you don't have much space in the cellar but still want to have an efficient and environmentally friendly storage system.
Five-year system warranty
x-buffer heat storage tanks
Storing heat with as little loss as possible.
x-change heat pump/x-center control
Quotation and planning service for x-change heat pump/x-center control
Are you looking for a Kermi specialist partner near you?
With our search, you can find a specialist partner near you that can assist you with consultation plus exhibition, with planning or with consultation and installation.