Credo® Half® flat
Light aesthetics with a big impact.
The asymmetric design and block arrangement of the flat heating rods are the hallmarks of the Credo Half flat radiator. Because one side of the radiator is open, it is easy to slot in towels from the side. The designer radiator is available in a left-hand or right-hand version. The optional shelf made of real wood gives the radiator a natural touch and also makes it extremely practical. The warm radiance of this wood, a natural material, creates an exciting contrast to the steel of the radiator, giving the bathroom a cosy atmosphere.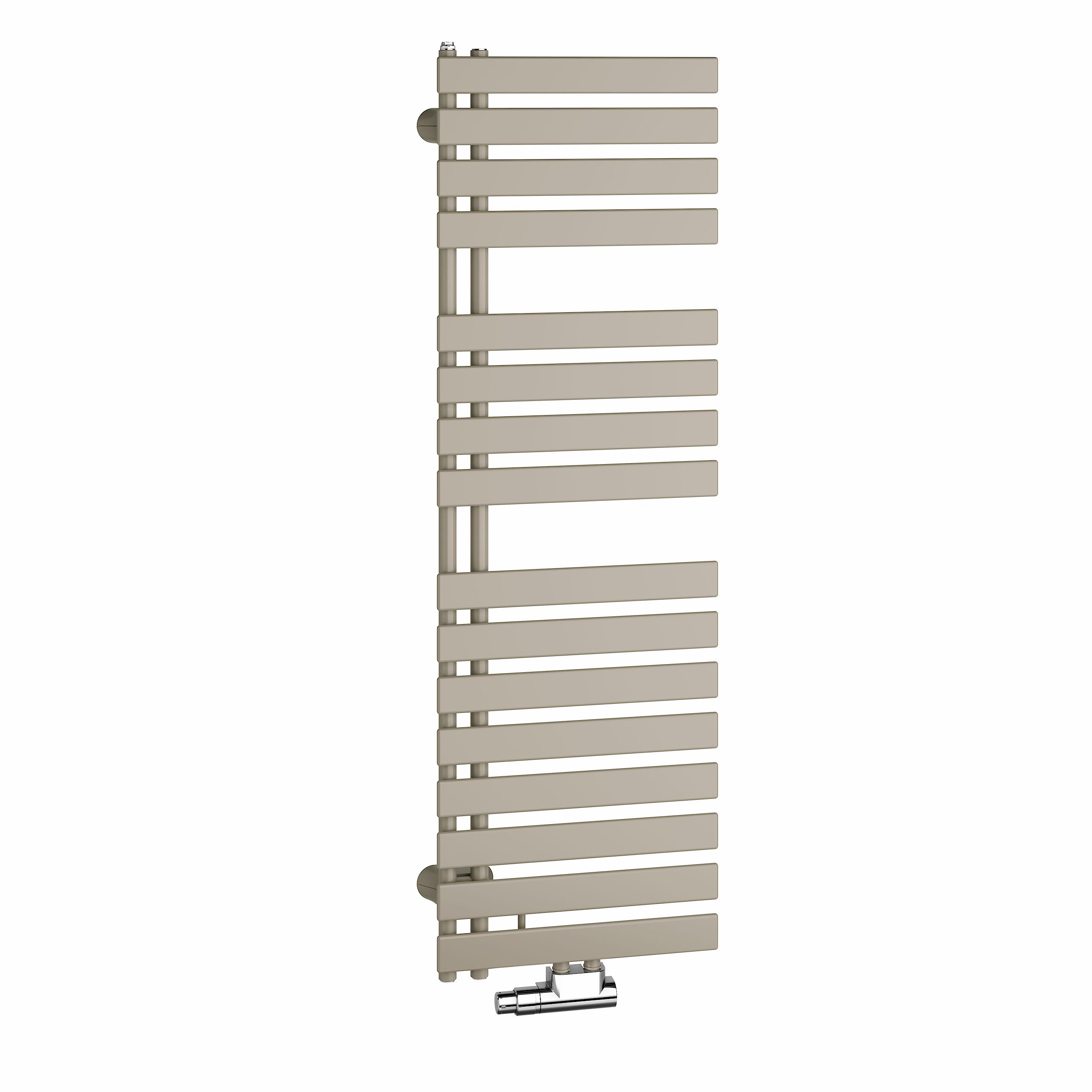 Advantages
Asymmetric design, can be supplied open on the left or right
Flat heating pipes arranged in a block
Easy to hang towels and slot them in from the side
Optional shelf made of real wood
Additional electric operation possible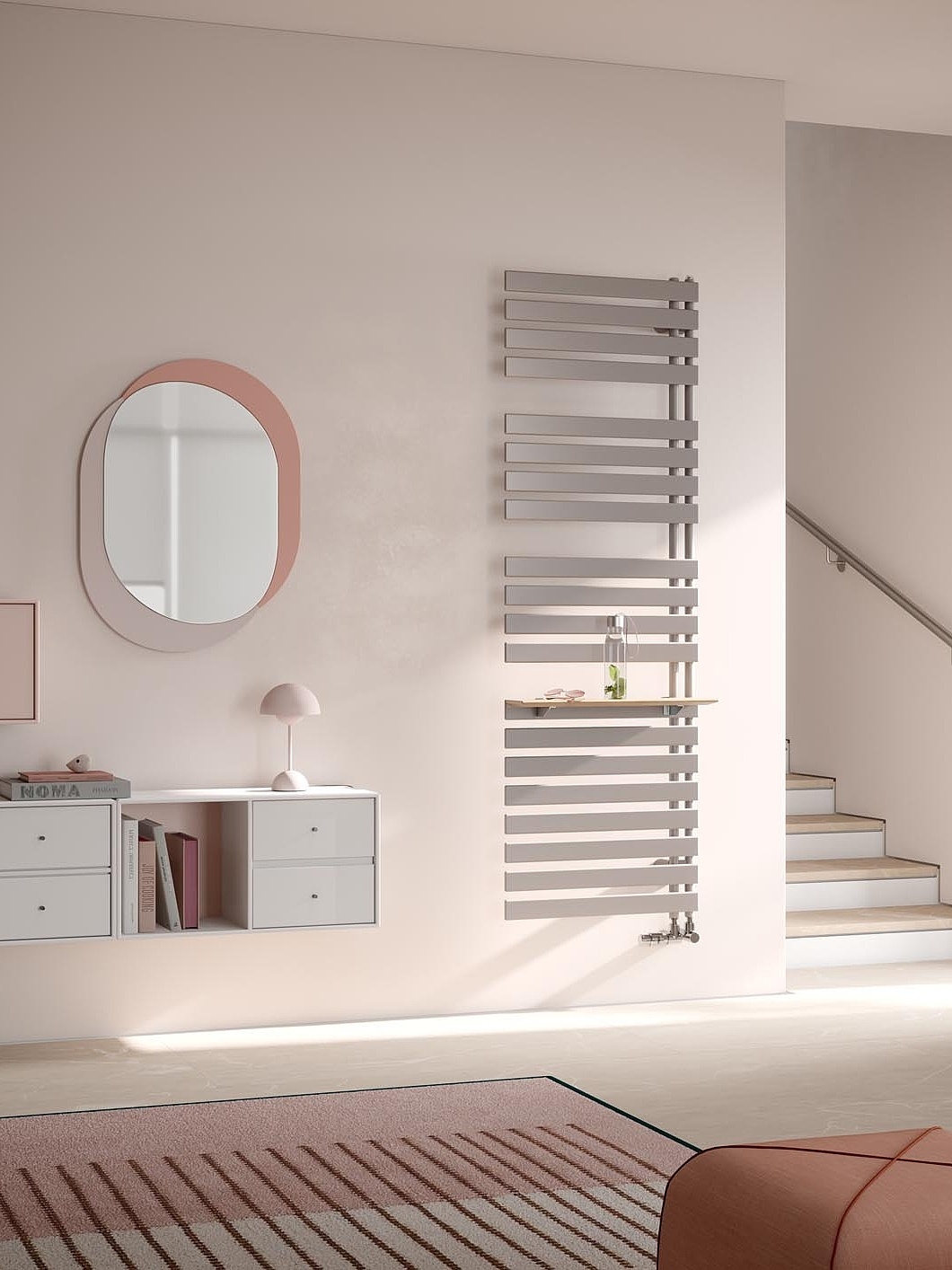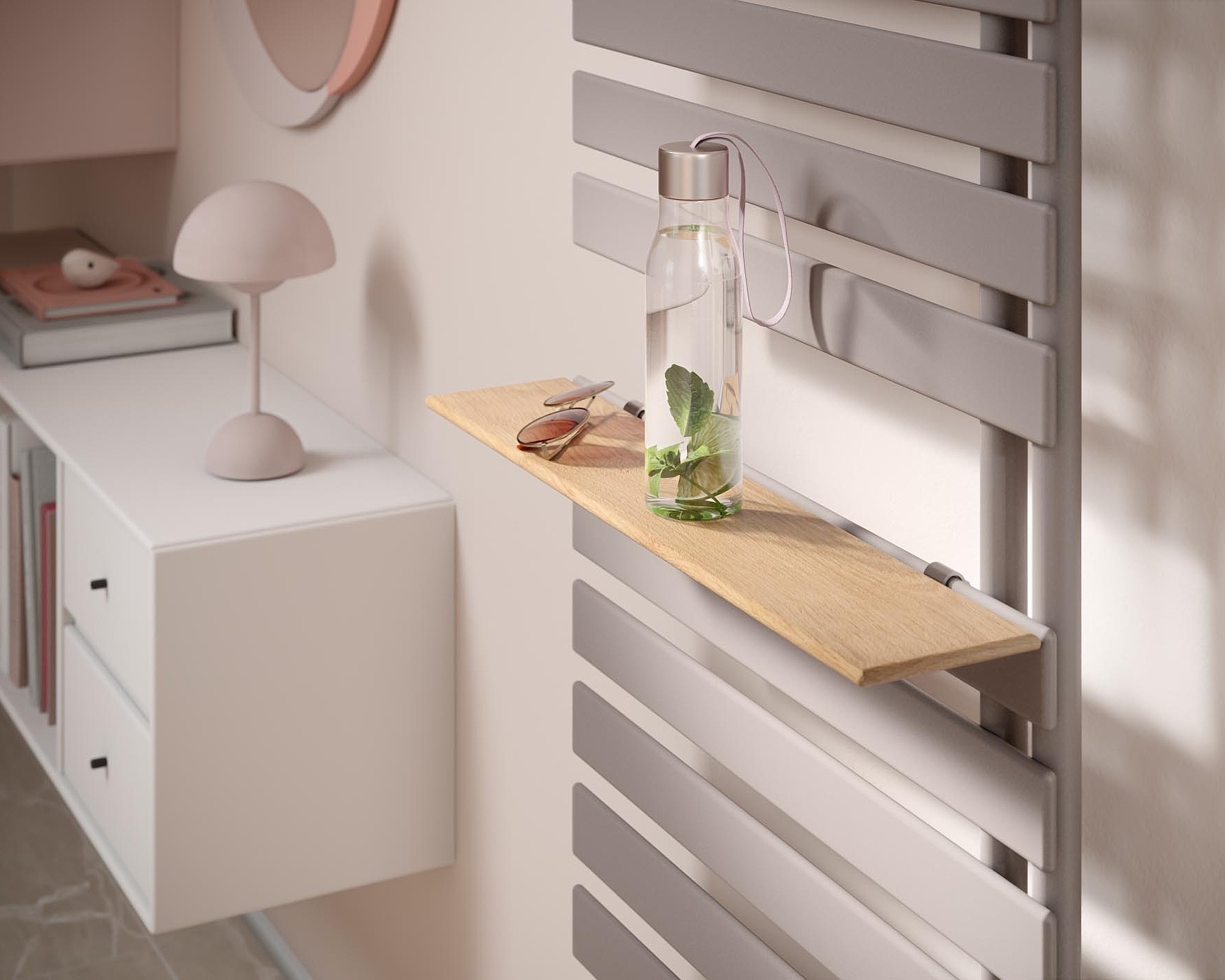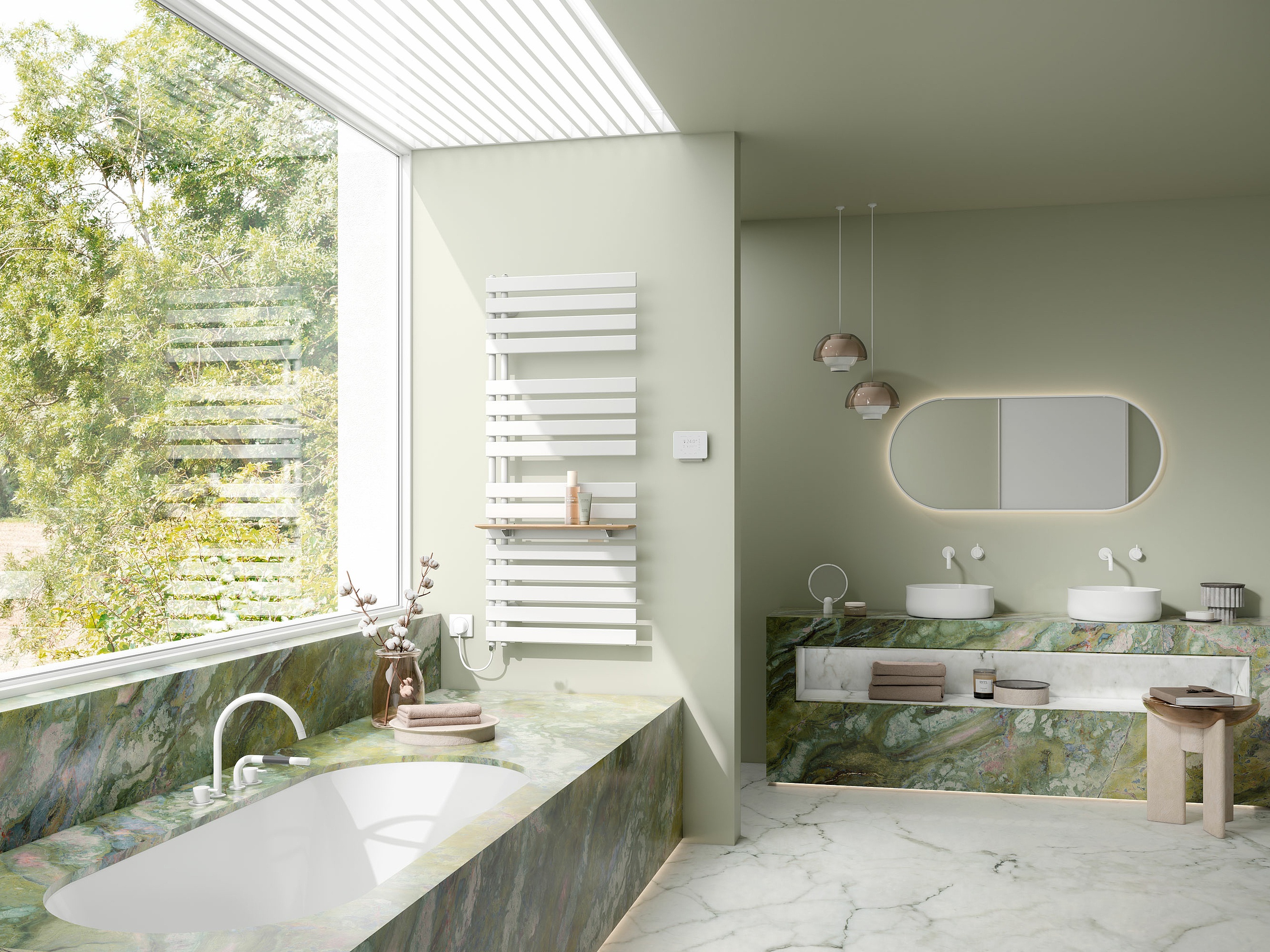 Completely independent of the central heating: For comfortably warmth over year round, there is Credo Half flat on additional electric operation or Credo Half flat-E all-electric radiator.

Electrical solutions

Hot water

Additional electric operation, water
Quotation and planning service for radiators
Radiators
Contact customer service with any questions relating to our radiators
Are you looking for a Kermi specialist partner near you?
With our search, you can find a specialist partner near you that can assist you with consultation plus exhibition, with planning or with consultation and installation.