Interior design styles and the right radiator
Which radiator will fit with my preferred interior design style?
Which radiators work for me?
We often say that radiators don't always have to be white, and that radiators provide both heat and comfort, but how do you find the right radiator from such a large selection of shapes, colours, types, and designs? 
Whether it's being used for a new build or renovation project, the factors to consider when choosing a radiator are not only the size of the room, the use of the space, and the type of heat generation, but also the appearance. Radiators have long since changed from purely functional ribbed units to decorative elements that add to your home. Here are some inspirations to help you find the ideal heat source when designing your living space, kitchen, or bathroom. And just as a tip, you shouldn't feel limited – feel free to combine your interior design style with your favourite pieces. That's what will help you create your own personal atmosphere.
Ideas for the kitchen, bathroom, living room, and hallway.
Colours affect the feeling of space
Shapes introduce character to living spaces
Good design is timeless
Accessories are practical aids
Scandinavian interior design style
Scandinavian style thrives on natural elements, subtle colours, and minimalist shapes. White and subtle pastel shades dominate in this style of furnishing. Furniture has a clear, straightforward design and a neutral tone. Light woods such as birch, spruce, and pine, and natural materials such as cotton, linen, or leather, create a sense of peace and cosiness.
Elveo | Colour White, RAL 9016 | Size 600 x 1000 mm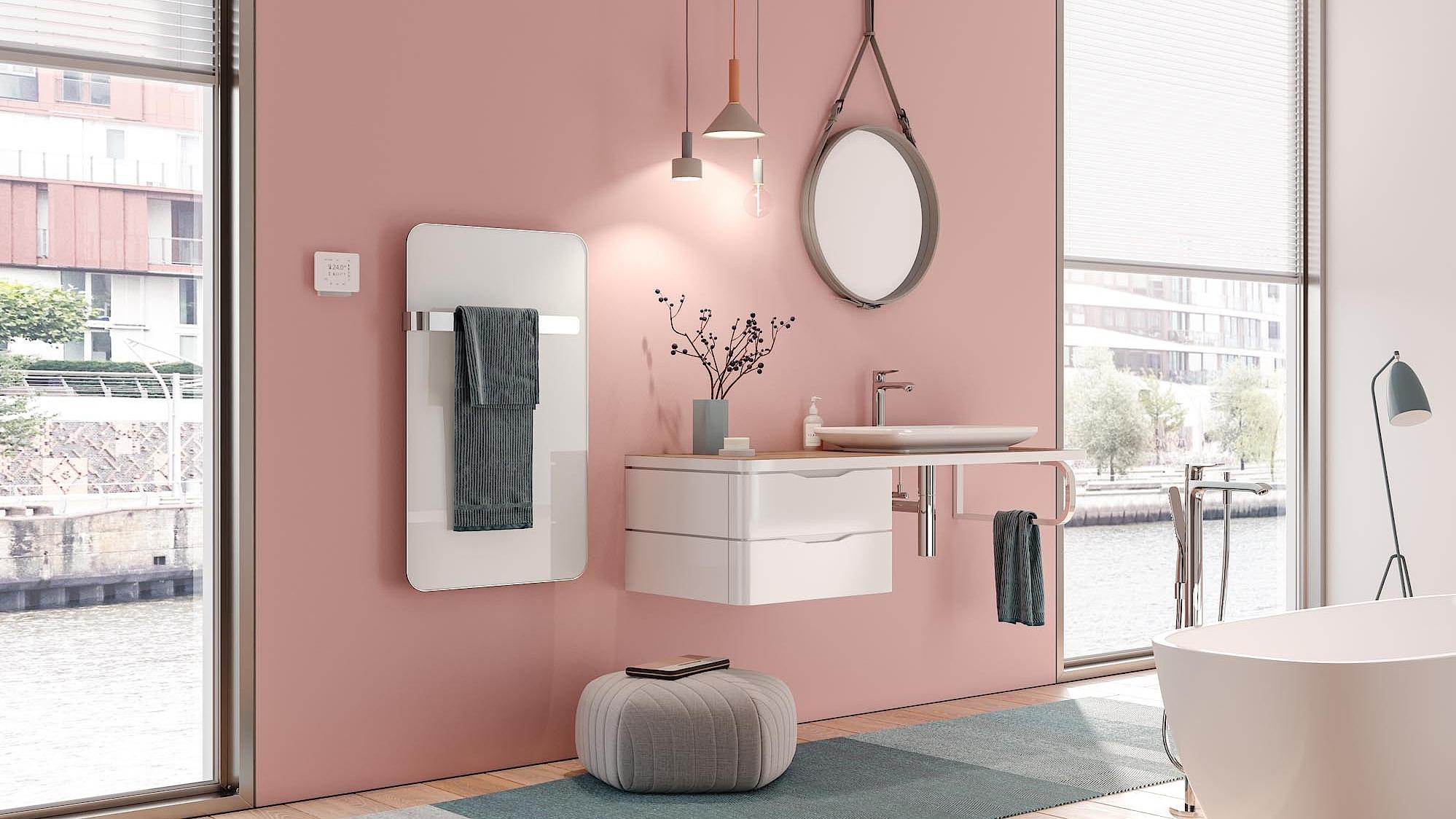 Modern interior design style
Modern interior design styles look elegant and expressive, harnessing clean lines and minimalist design. A monochrome design in White, Grey, or Black is combined with materials in a cool look, such as stainless steel, chrome, or aluminium. Less is more in this case, so you should consider minimalist accessories when creating a modern style. Smooth furniture fronts and glass elegantly round off the modern look.
Decor-Arte Plan | Colour White, RAL 9016 | Size 660 x 1800 mm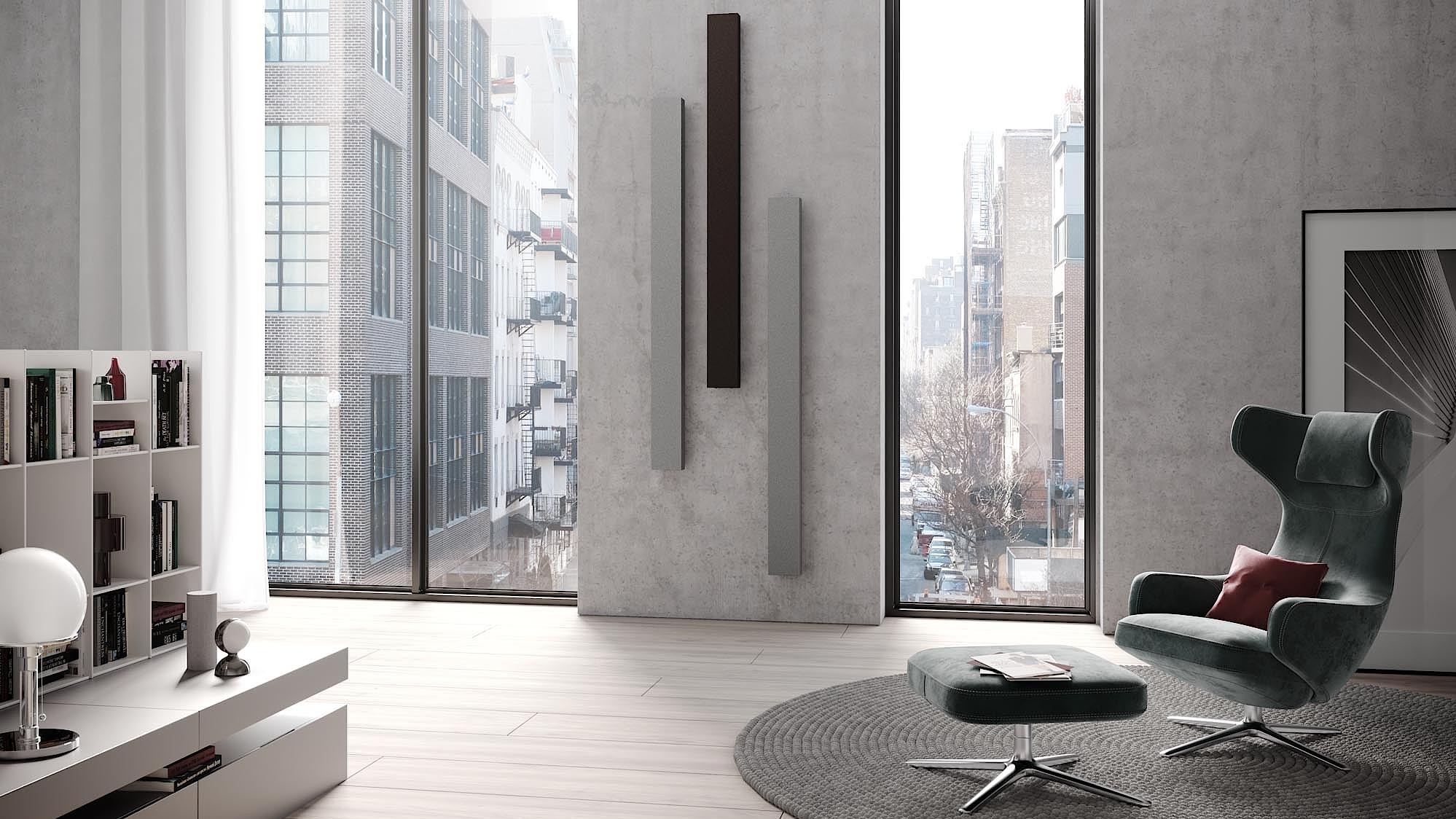 Industrial interior design style
The industrial style is cool, raw, and free from frills. Rough wood with patina, metal, and concrete accents create a look that's reminiscent of the charm of a New York factory building. Dark leather and unvarnished steel create a masculine atmosphere. Muted colours such as Black, Grey, Dark Blue, Dark Red, and Dark Green are ideal as basic shades. Warm accents in shades of Yellow, Red, or Brown bring a little heat to this cool style.
Decor-Arte Line | Colour White, RAL 9016 | Size 450 x 1600 mm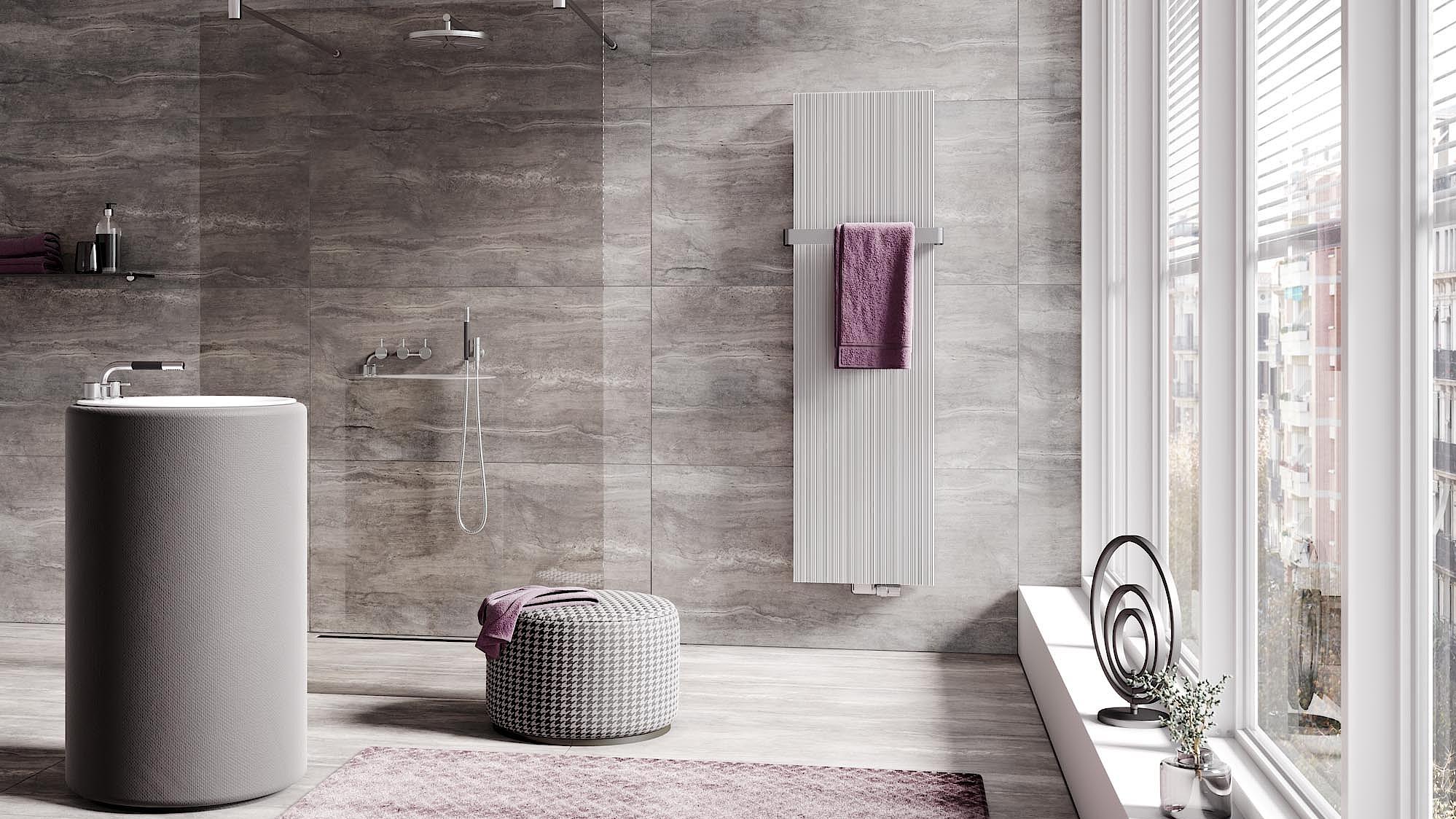 Retro interior design style
With its organic and curved forms, the retro interior design style is reminiscent of movements such as Bauhaus. Elegant, dark, solid woods, kidney-shaped tables, and armchairs with tapered, often black legs are characteristic of this interior design concept. The furniture is in the foreground in this case, such as sideboards focusing on linear design. When it comes to colours, anything goes: expressive shades including Petrol and Ochre meet earthy tones and range from subtle shades of Beige and Brown to strong Mustard Yellow.
Credo Half | Colour White, RAL 9016 | Size 610 x 1466 mm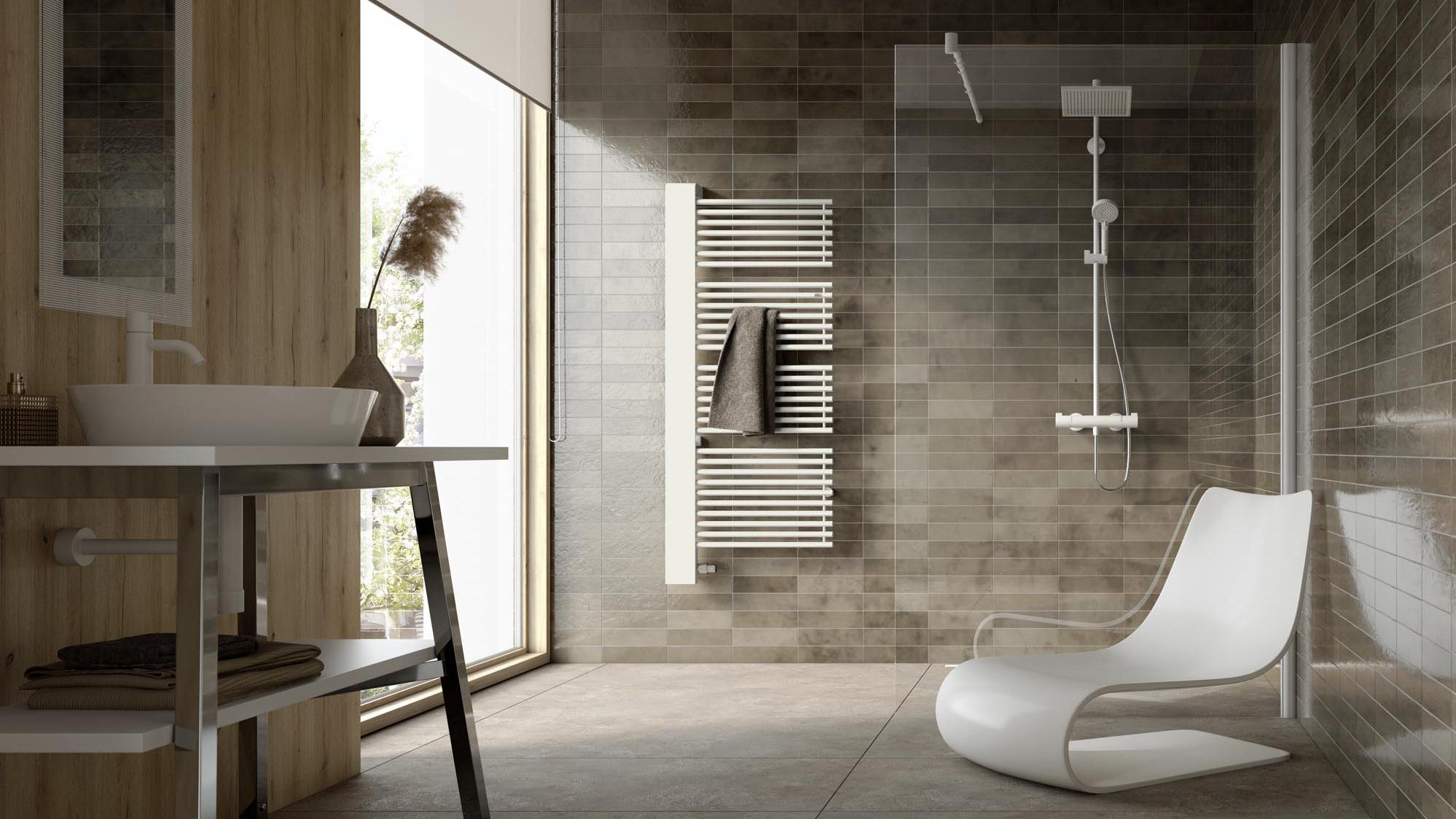 Classic interior design style
The classic style focuses on quality and durability – it doesn't follow trends. High-quality materials and classic furniture pieces create a timeless, harmonious effect. Straight lines and muted colours convey cosiness and a chic sense that never goes out of style. Muted colours like Black, White, and Brown can be broken up with accessories in rich tones including Red, Green, and Blue.
Ideos | Colour Classic Copper | Size 758 x 1883 mm