High-quality radiators from Kermi
Enhance any living space
Surround yourself with beauty
Tasteful decoration needs a careful eye. The colours, light, and furniture you choose all need to work as a harmonious whole. And that means thinking about the radiators too:
they are some of the furnishings that will define the specific character of your space the longest. For this reason, Kermi offers a wide range of high-quality panel radiators as well as many types of designer and bathroom radiators, in a range of dimensions.
Whether you prefer low-key harmony or want to create cheeky accents, with Kermi you can count on sustainable, energy-saving technology and the very best value for money.
The therm-x2 Line steel panel radiator
Discreetly elegant and boldly efficient.
Come on into the warm!
When you're dreaming about what it feels like to be at home, you know that you simply want that feeling of well-being when you come through the door. And guests always remember their first impression of someone's abode. From clean-lined surfaces and distinctive profiles to contrasting colours or cautious restraint, whatever you choose is a question of taste. In every case, however, with elegant steel panel radiators from Kermi you will benefit from the fantastic energy efficiency that our innovative x2 energy-saving technology delivers.
Verteo Line
Sophisticated warmth with style
The Verteo Line with distinctive, finely profiled front and the Verteo Plan.
therm-x2 Plan
Versatile and elegant
From minimalism or classic elegance to rustic or Mediterranean styles, your interior design is your choice. therm-x2 Plan.
therm-x2 Profil and Plan
For individual flair
Modern design plus fresh colours and shapes express individual flair. The Kermi steel panel radiator with a height of 200 plus the Plan-V with centre connection.
Show off what you're passionate about.
The living room is the focal point of life and reflects your personality. It provides a space for relaxation, entertainment, and even working. From minimalism or classic elegance to rustic or Mediterranean styles, your interior design is your choice. Kermi has the right steel panel radiators available in many types, sizes, and colours to complement whatever interior design style you choose.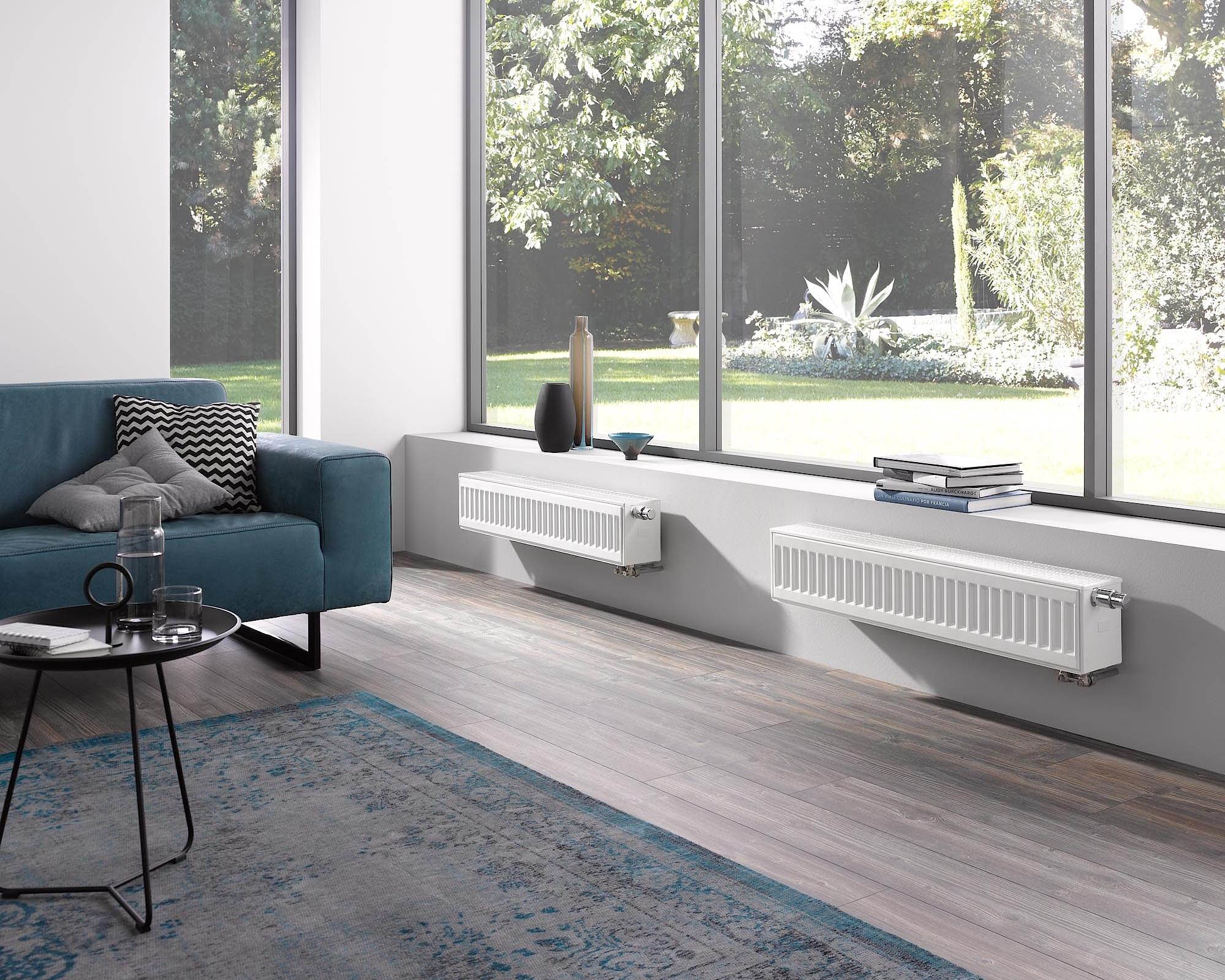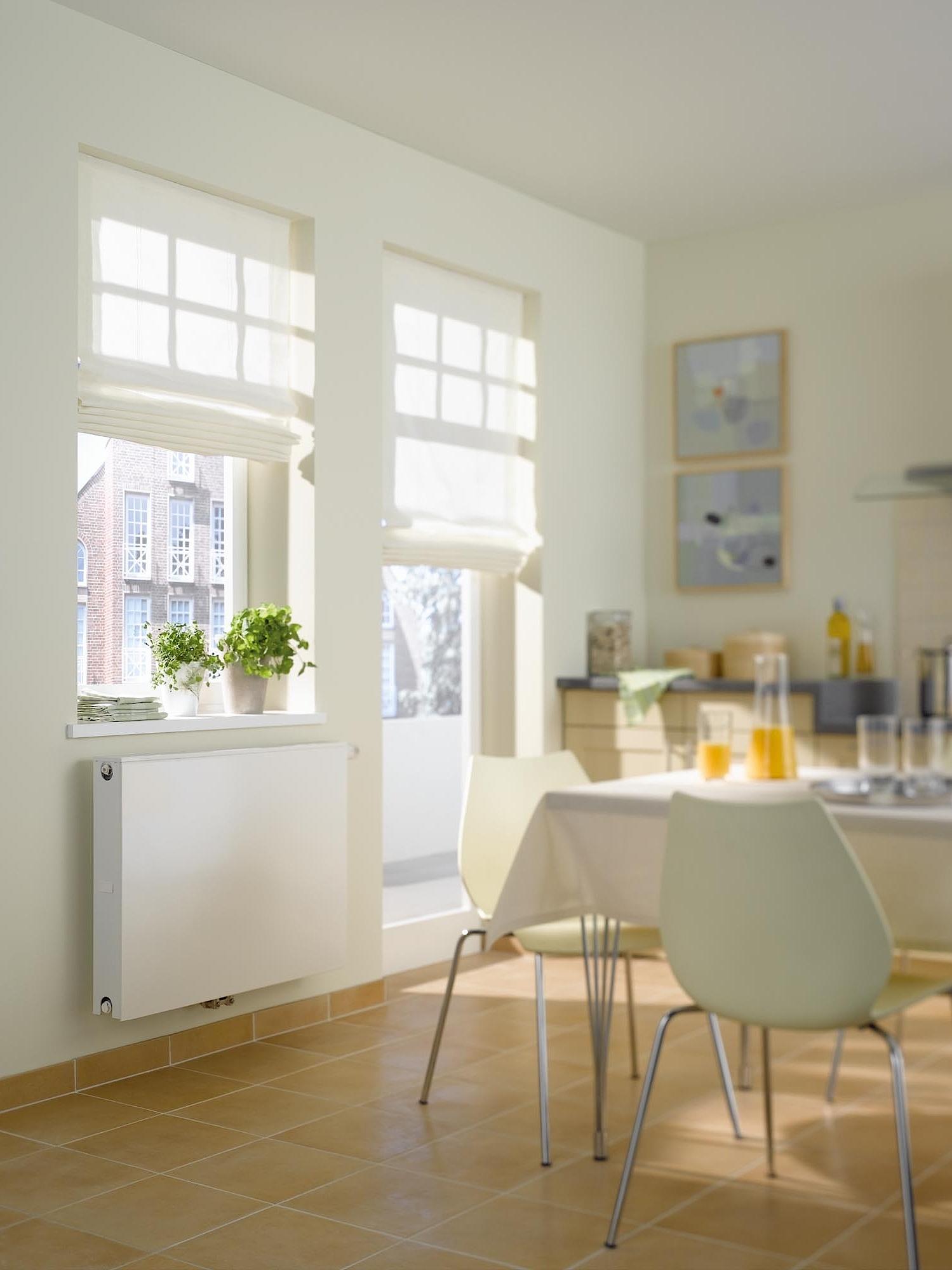 Pateo designer radiator
Convenience the elegant way
Exemplary form, output, and energy efficiency.
Are you still just cooking – or are you really living?
There's no question that kitchens are becoming the new living room. For some time now, they have been more than just a place to prepare meals – their appearance is also an important factor in creating an environment where good company and enjoyment thrive. Modern design plus fresh colours and shapes express individual flair in the kitchen.
Tabeo and Casteo
Clean, straight lines.
Relax and unwind.
Enjoy your very own place where you can leave everything behind. In the bathroom, an appealing design and soothing warmth can help you forget the strains and stresses of everyday life. Bathroom radiators not only ensure that the bathroom is kept pleasantly warm, but also mean that snuggly warm towels are ready when you need them.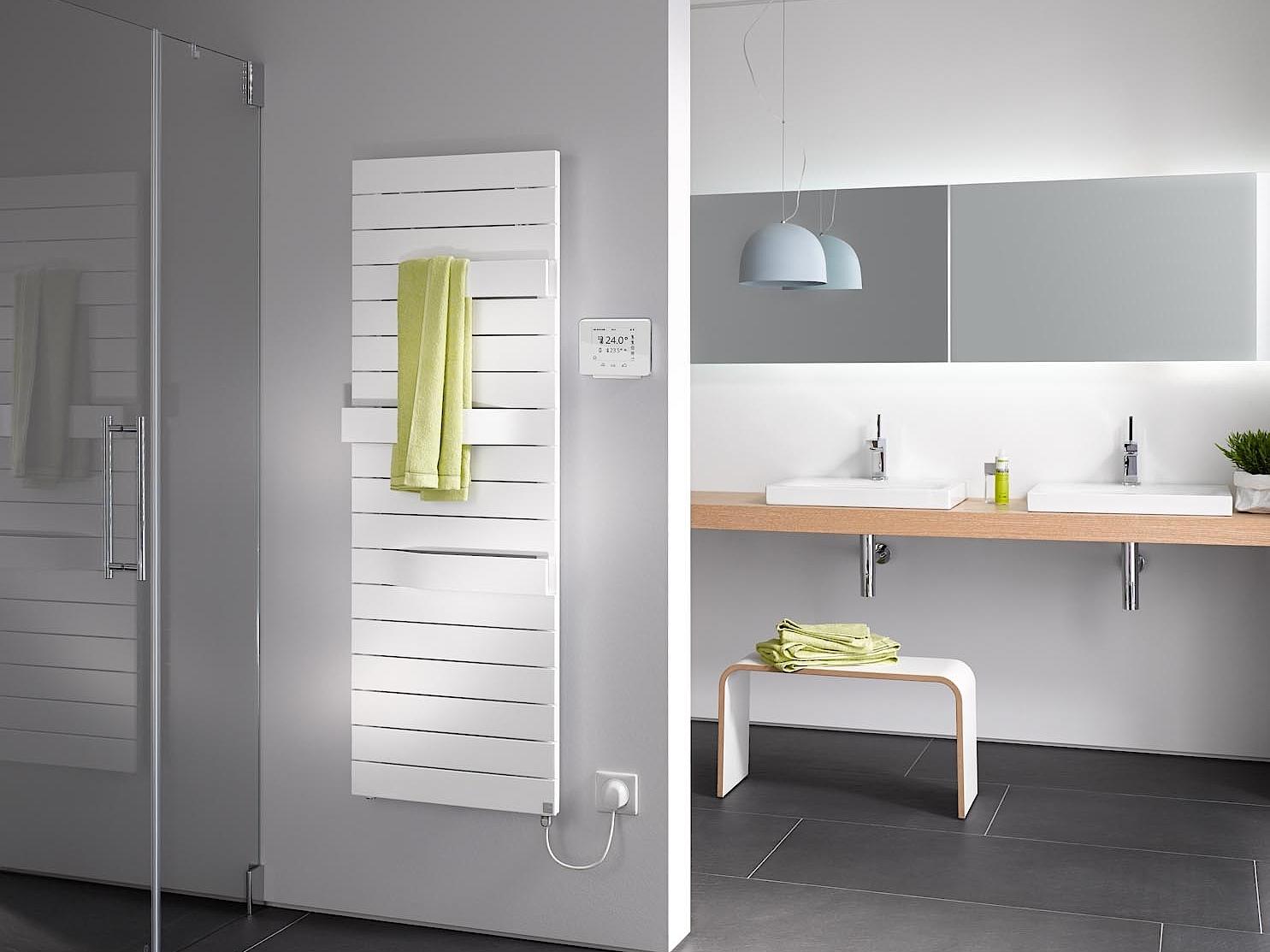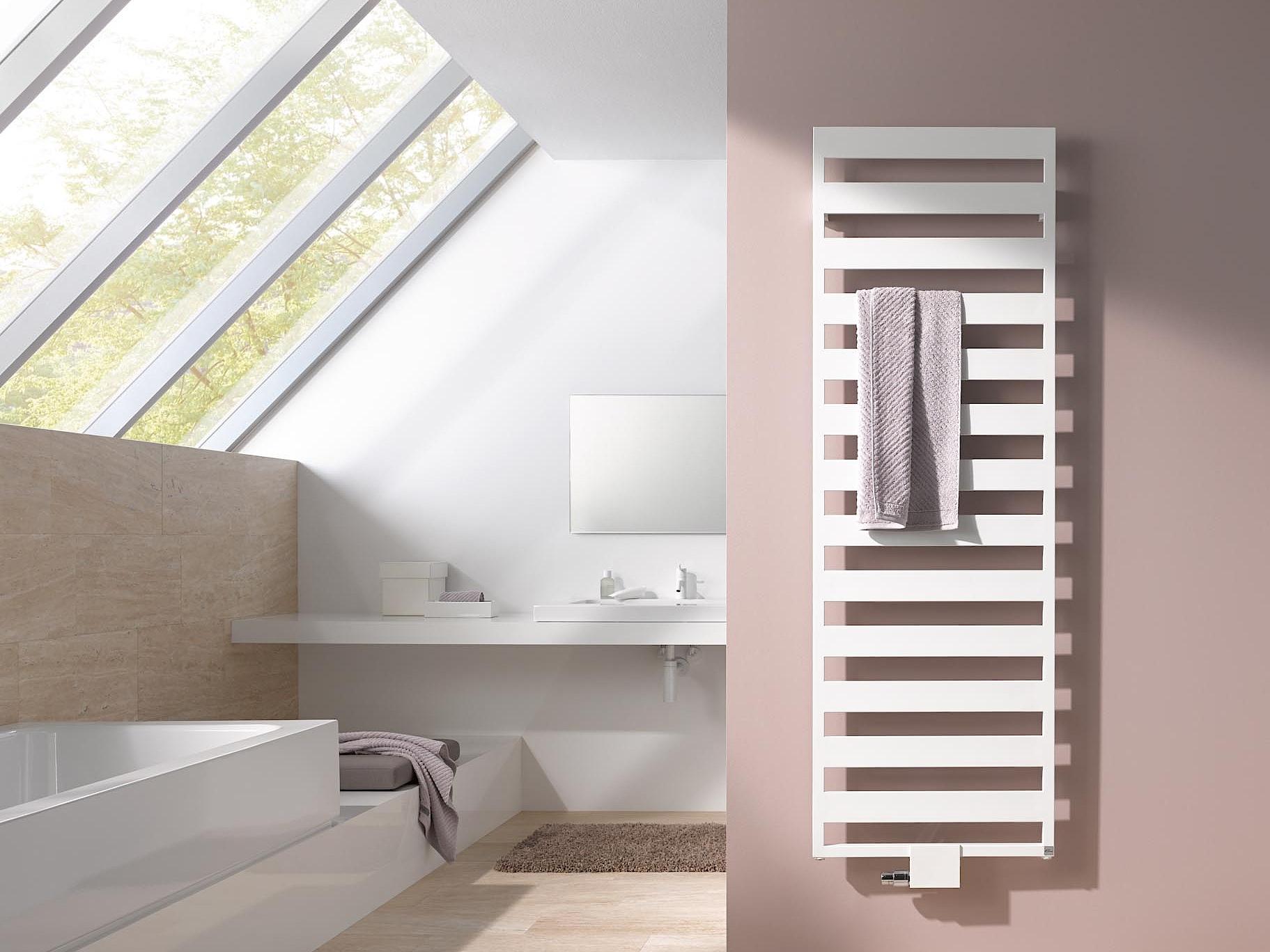 The best place for radiators is still on an outer wall, preferably near or directly under the window. This applies particularly to larger rooms, such as living rooms or bedrooms. If the walls and windows are perfectly insulated, then you can also sometimes position a radiator on an inside wall.
Even if you are planning to use panel heating, it's worth considering steel panel radiators for rooms that are subject to significant temperature fluctuations – to stop you shivering in the hall or bathroom.
Select your radiator in your favourite shade of colour – to match your wall or curtains. You can use contrasting colours to create something eye-catching, while similar shades help
the radiator visually melt into the wall.
The bathroom in particular is subject to different rules, as it often provides very little space and sometimes no windows or outer walls. By installing slimline and tall bathroom radiators, you can keep not just the room warm, but the towels too.
Designer radiators can be used in virtually every room. You can furnish your bathroom or kitchen radiator with useful accessories to make even better use of the heat it produces.
Ask a local heating specialist from your area for advice! They can quickly get to your location to provide customer service, solve problems, or answer questions.
It's always best to ask a specialist.
Which location? What size? What colour?
During the planning process, the first thing to think about is the design and positioning of your new radiators. As they are constant and immovable parts of your furnishings, you can't afford to compromise on the aesthetic effect they create.
But whether you're dealing with a new build or modernising a heating system, there are many other things you also need to take into consideration.
It's worth getting technical advice from your heating professional. They will know what is required and which technology is the best fit for your needs. Modern heating systems need to meet many requirements: they have to be energy-saving, convenient, and environmentally friendly.
To ensure you feel right at home within your own four walls over the long term, all the details need to be perfectly coordinated and precisely tailored to the tasks they're given.