Credo® Half® round
Modern design that stands out.
The asymmetric shape with an open side plays a vital role in enabling the bathroom radiator to function as both a shelf for towels and a towel heater. The equally spaced heating pipes have been designed for hanging towels on. The designer element made of steel or wood allows you to create your own custom design by combining materials and colours in different ways. The horizontal designer element is the main brand-new addition. It gives the familiar Credo Half round radiator a fresh look, allowing real wood and steel radiators to be combined in exciting and innovative ways.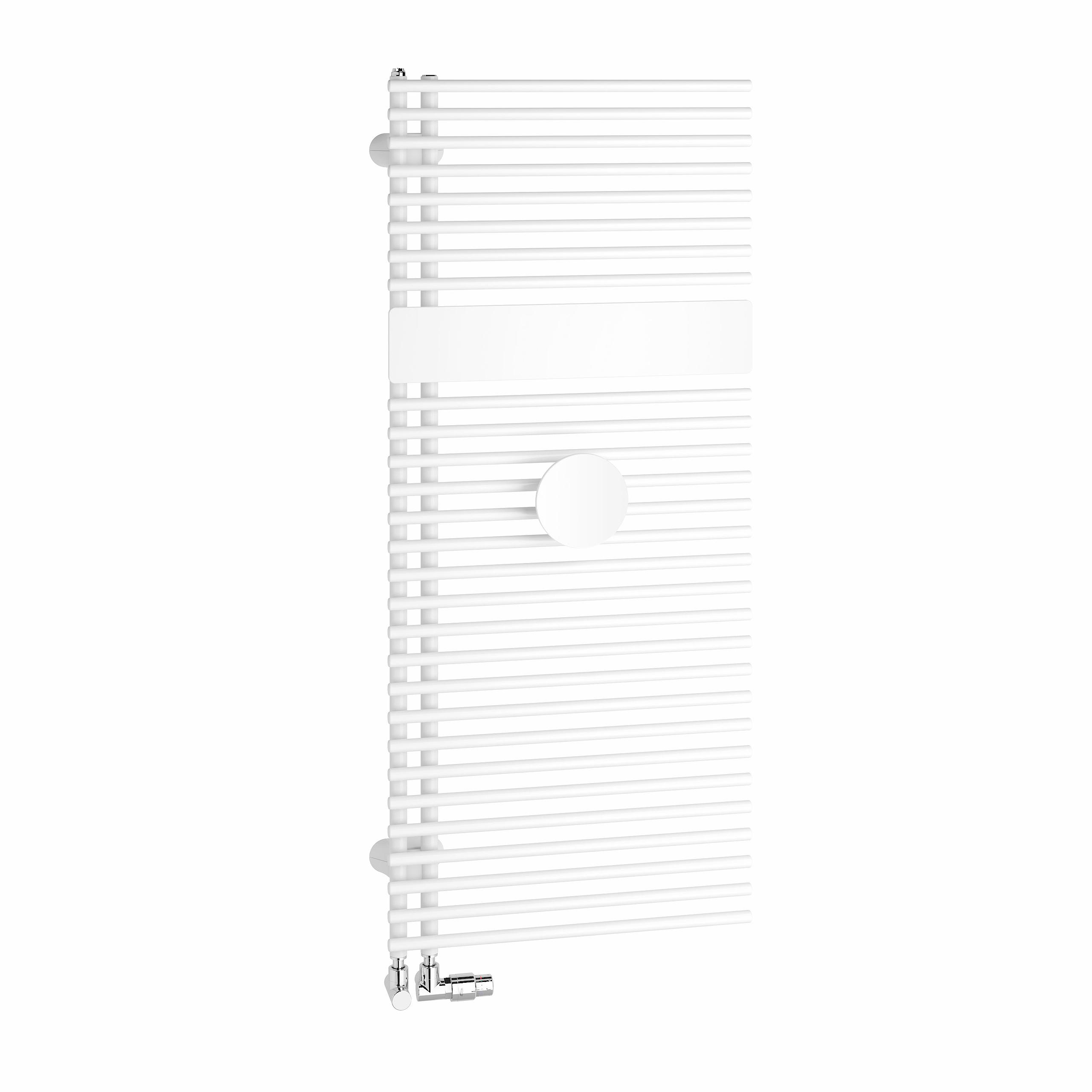 Advantages
Asymmetric design, can be supplied open on the left or right
Open on the side so you can easily hang and warm your towels
Designer elements made of wood or metal to suit your individual requirements
Colour combinations for custom interior design
Diverse range of colour combinations for custom interior design
Additional electric operation possible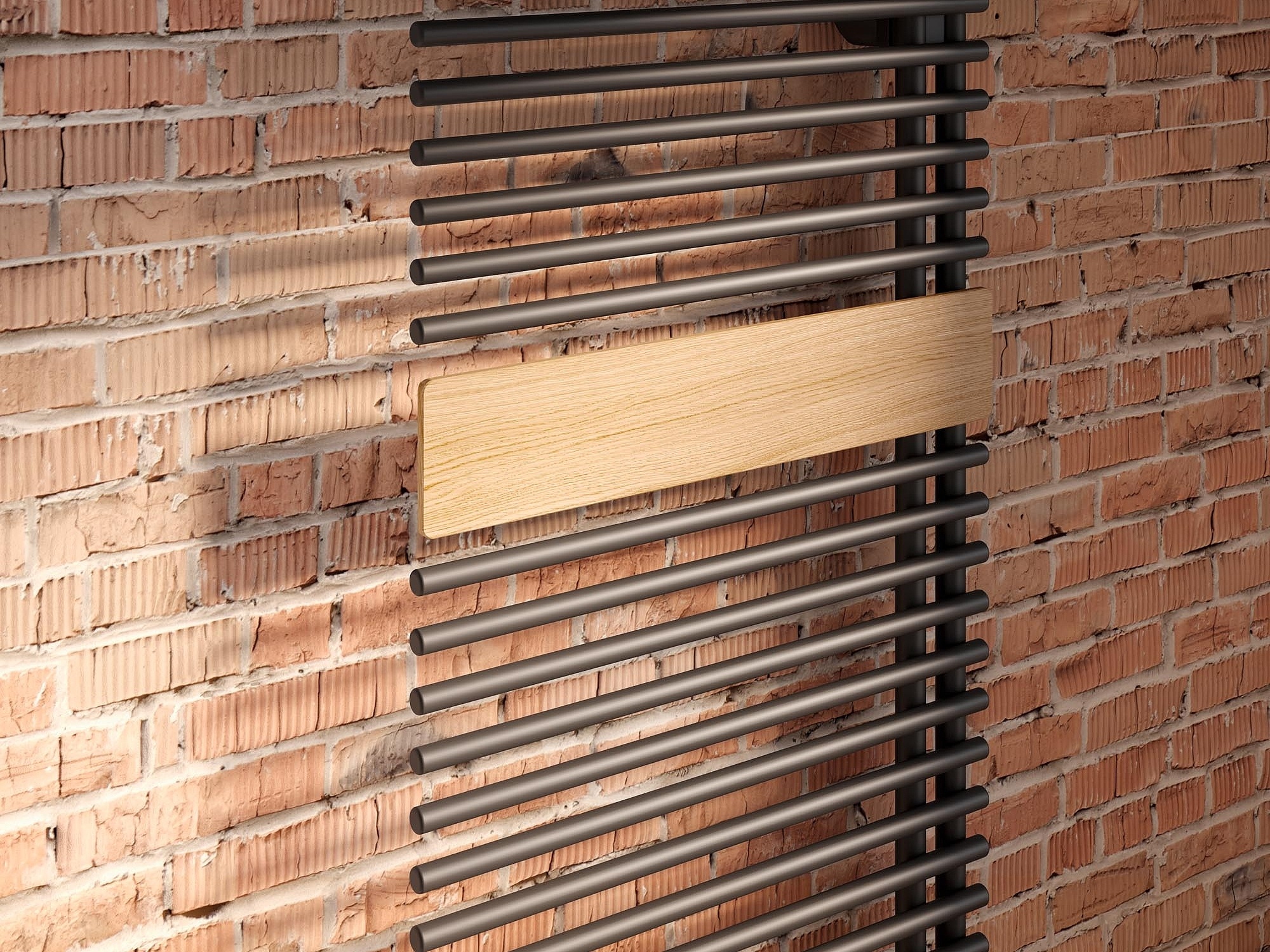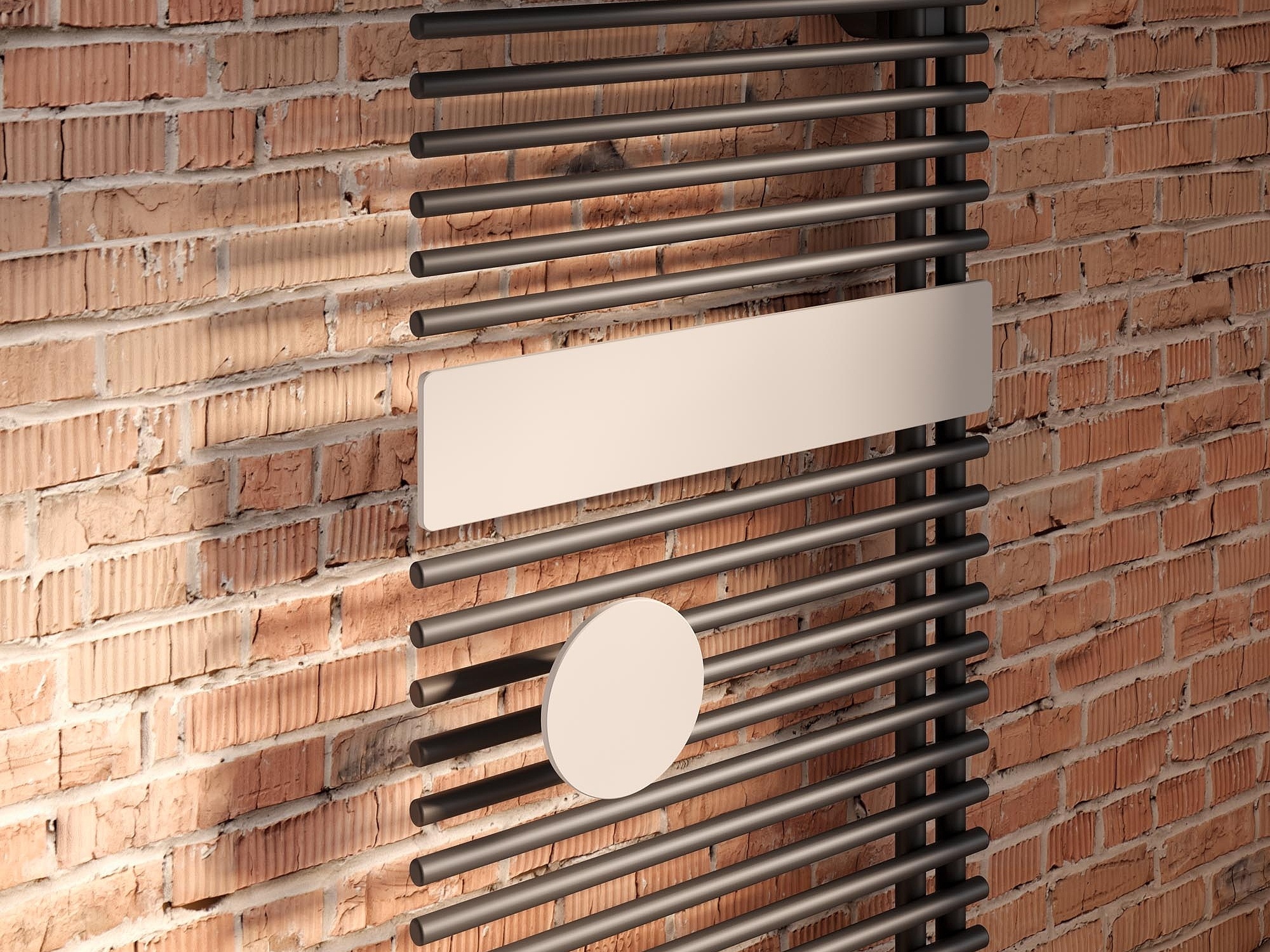 Shaped elements
Attractive shaped elements made from real wood or metal (various colours)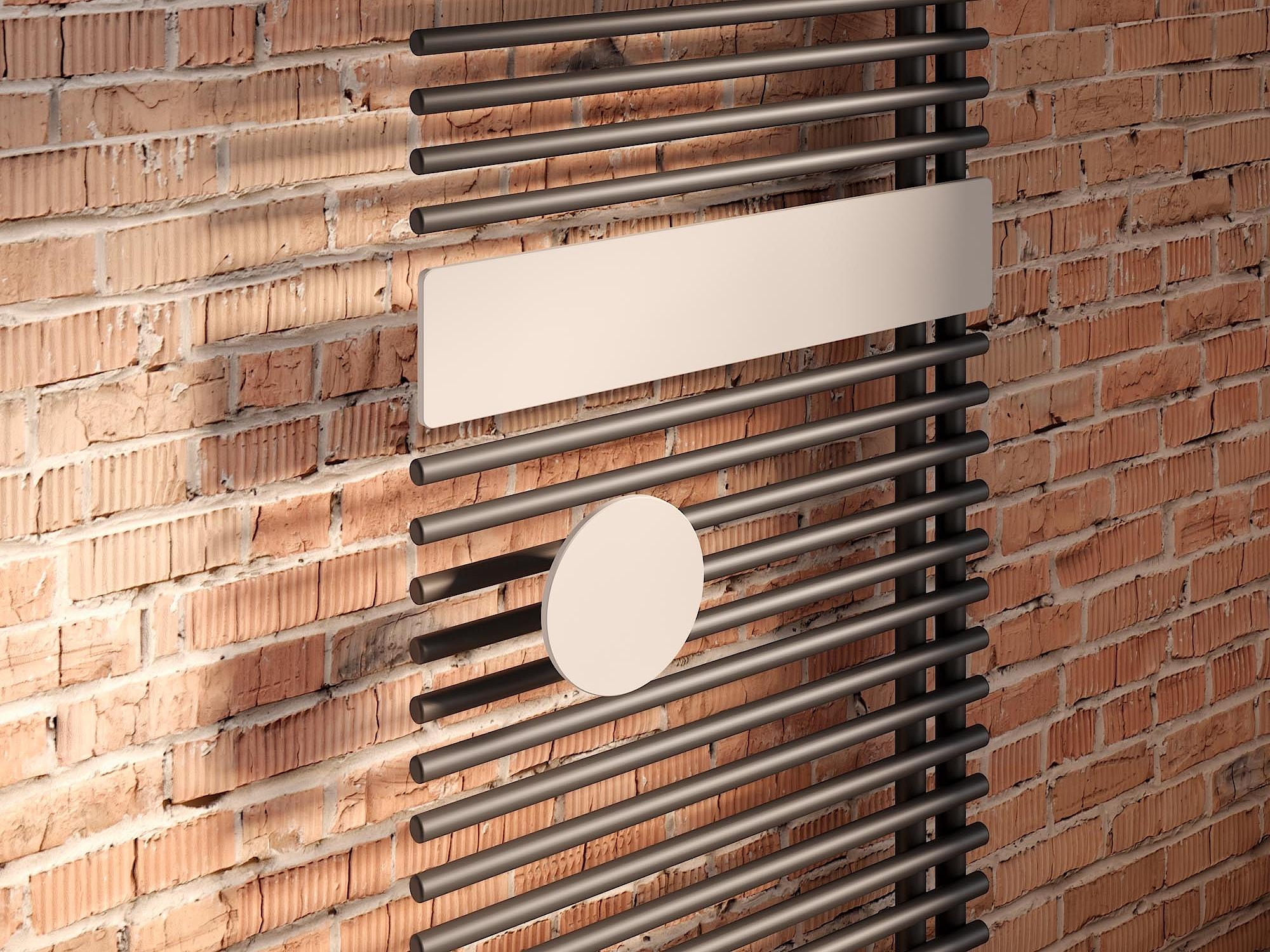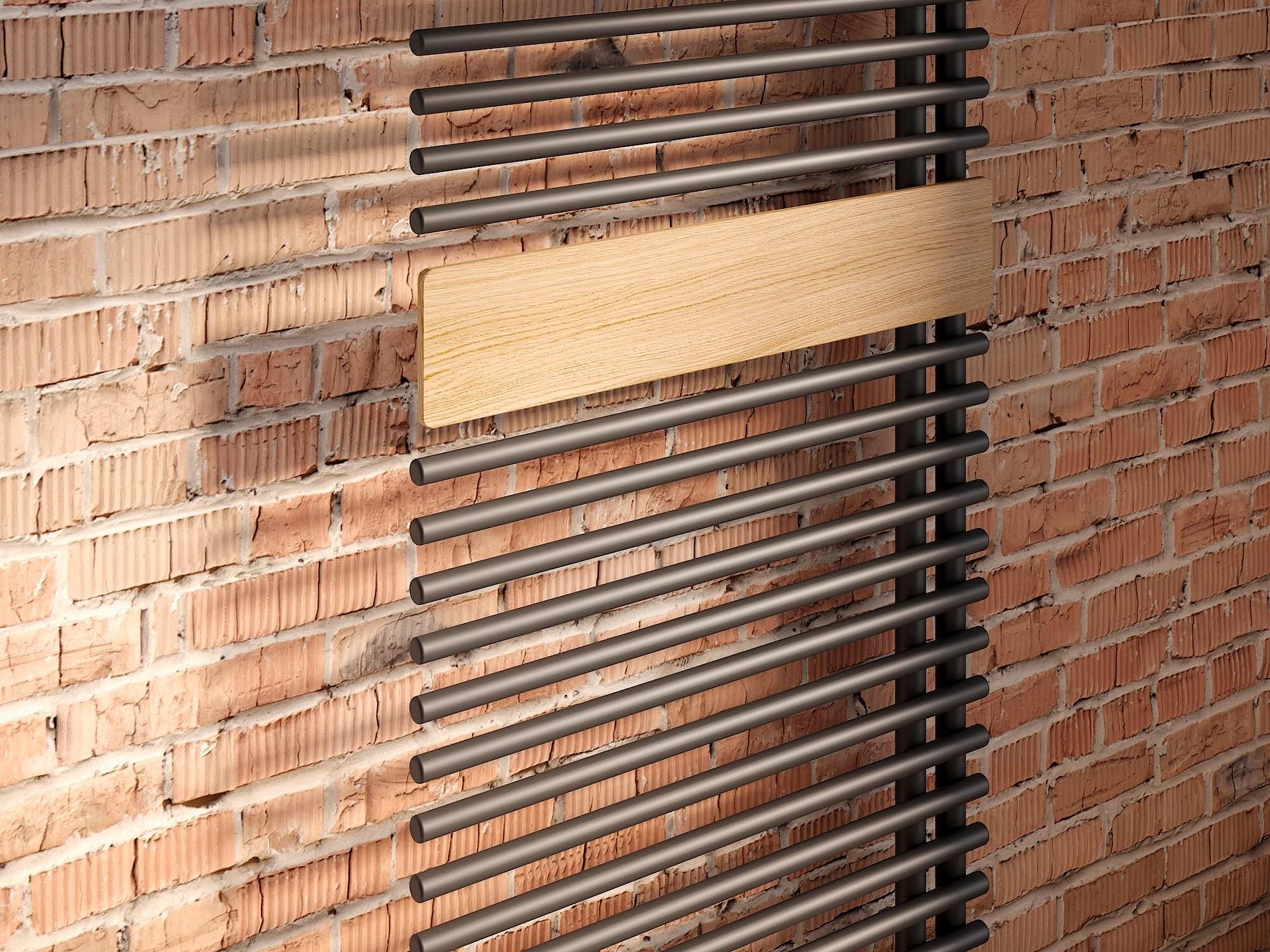 Electrical solutions

Hot water

Additional electric operation, water
Radiators
Contact customer service with any questions relating to our radiators
Quotation and planning service for radiators
Are you looking for a Kermi specialist partner near you?
With our search, you can find a specialist partner near you that can assist you with consultation plus exhibition, with planning or with consultation and installation.