x-buffer® fresh
x-buffer fresh hot water storage tank.
High-performance storage tank for domestic water heating in conjunction with a heat pump. With its high-quality PU thermal insulation, the x-buffer fresh is assigned to energy efficiency class B. The x-buffer fresh is available in two sizes.
Hot water storage systems
x-buffer fresh
x-buffer fresh hot water storage tank.
PU rigid foam insulation with PVC jacket

Storage with glass enamelling according to DIN 4753

Integrated magnesium sacrificial anode

Inspection opening

Heat exchanger for heat pump applications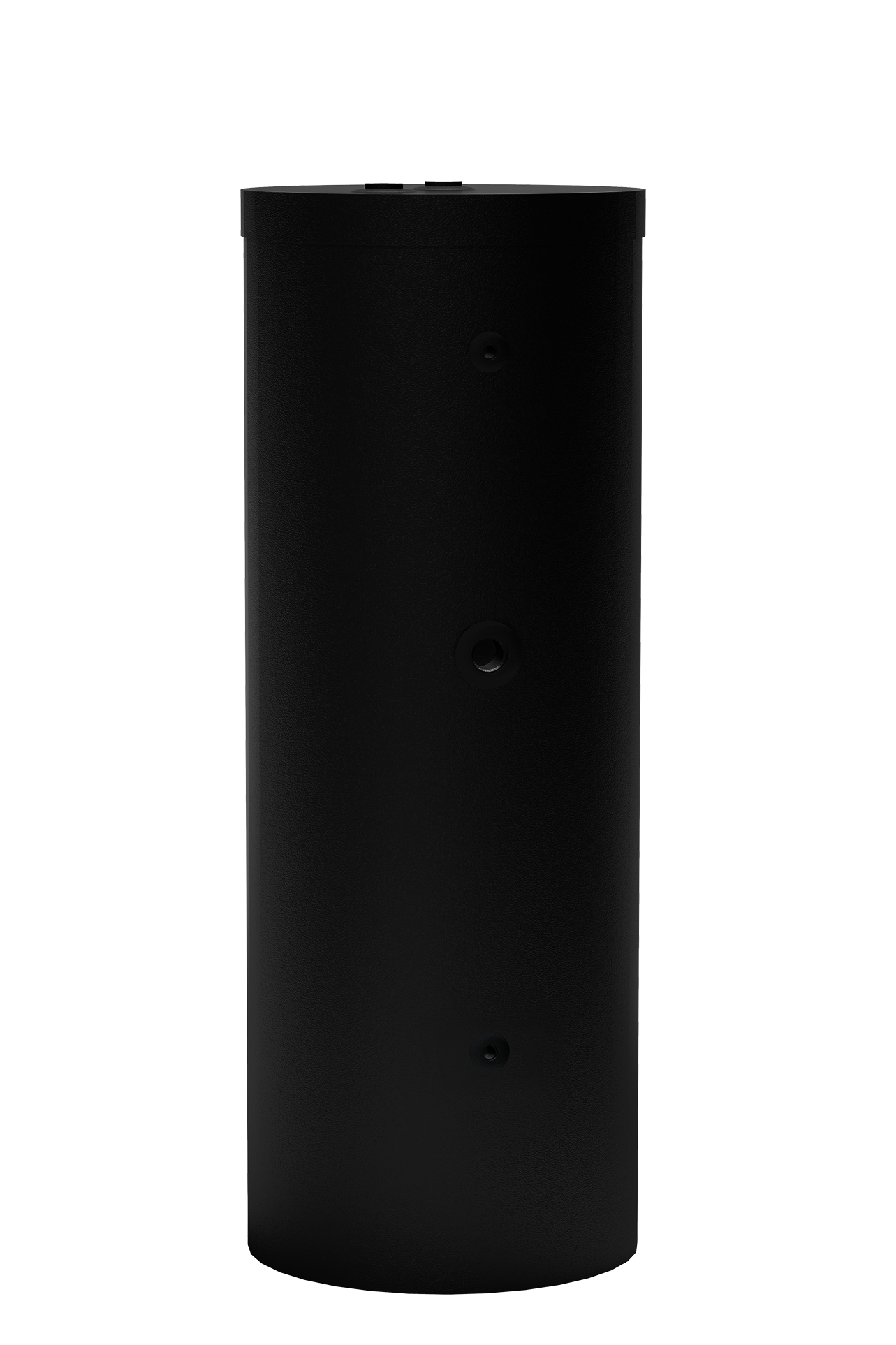 Not all of the energy generated by the heat pump always gets used immediately. In this case, it makes sense to store the heat generated from renewable energy sources efficiently and with the lowest possible losses. That makes heat storage an important component of any future-oriented heating system.
Whether we are talking about making rooms warm and cosy or providing hygienic domestic water: Heat storage is an important element of all modern heating systems.
Buffer storage tanks keep heat generation and heat consumption completely separate. This means that heat is generated regardless of when it is consumed and your heat pump does not have to start up again every time you turn up a radiator, for example.
Hot water storage systems
Hot water storage tanks ensure that there is always enough hot water available, even if everyone wants a bath.
As with buffer storage tanks, generation and consumption are once again kept separate.
Combined storage tanks incorporate buffer storage and hot water storage in one unit.
The two types of storage are kept strictly separate from one another. Combined storage is the optimal solution if you don't have much space in the cellar but still want to have an efficient and environmentally friendly storage system.
Five-year system warranty
x-buffer heat storage tanks
Storing heat with as little loss as possible.
x-change heat pump/x-center control
Quotation and planning service for x-change heat pump/x-center control
Are you looking for a Kermi specialist partner near you?
With our search, you can find a specialist partner near you that can assist you with consultation plus exhibition, with planning or with consultation and installation.