Office and commercial buildings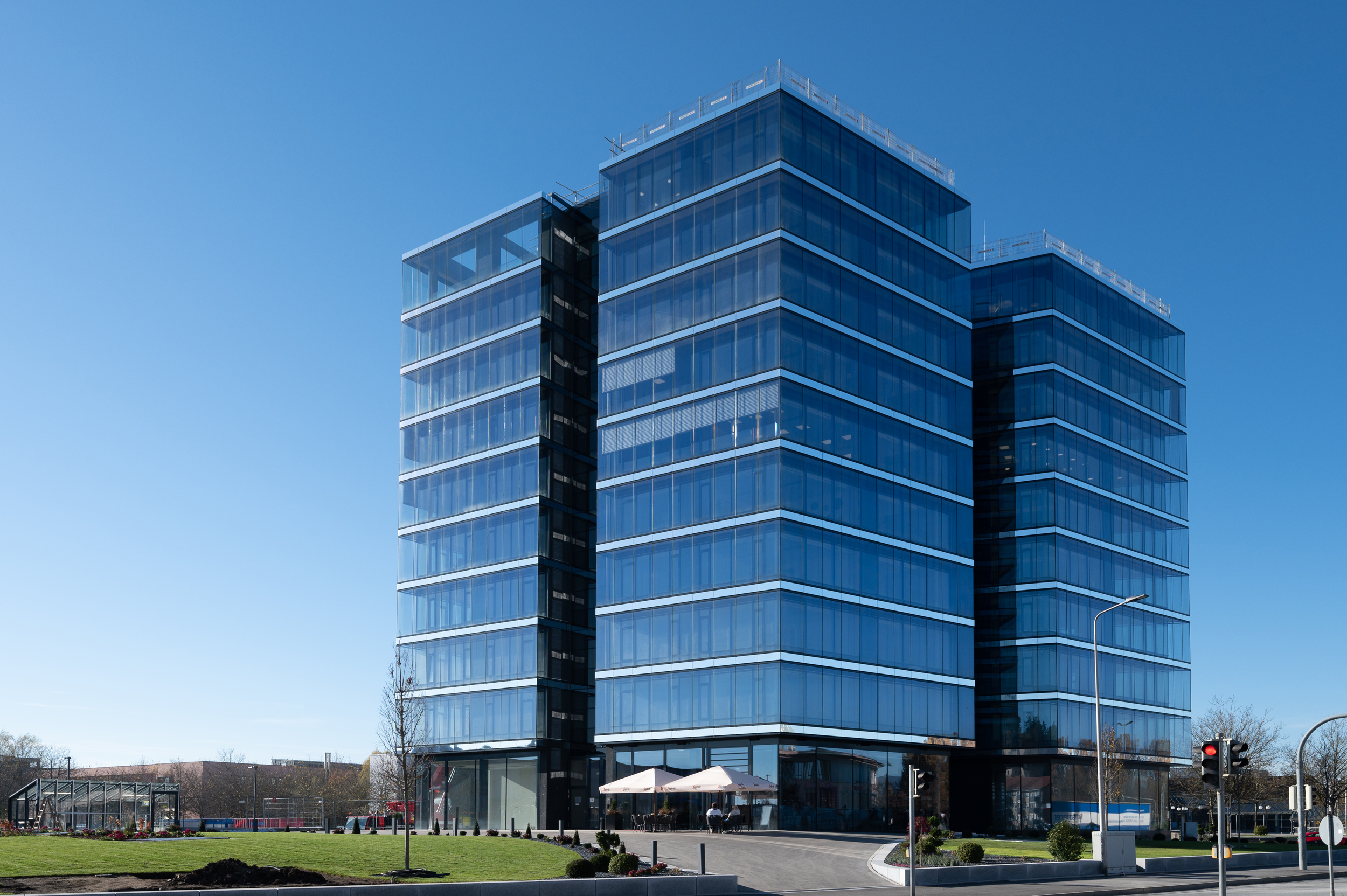 Kermi designer radiators
Das Lebendige Haus, Leipzig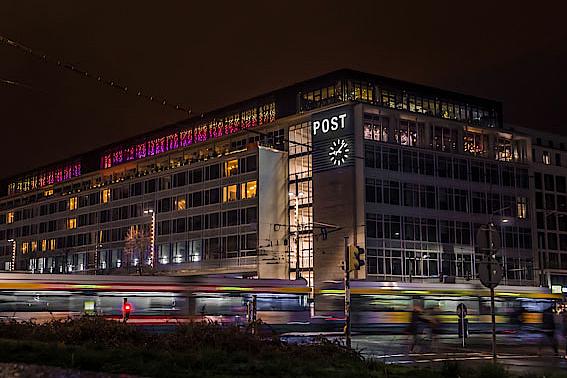 In German, "lebendig" describes something that's alive and vibrant – and in this building, the name really does say it all: the extensive reconstruction work it has undergone has given this former post office in Leipzig a new lease of life. Das Lebendige Haus features a wide range of possible uses. Spread over approximately 70000 square metres of gross floor space, it is home to 322 serviced apartments, offices, restaurants, a conference centre, a fitness studio, an underground garage with 366 parking spaces, plus various businesses and shops. From the outside too, the listed building on Augustusplatz – one of the largest town squares in Germany – simply oozes charisma. With an innovative piece of light and sound-based artwork enveloping it and culminating on the glass-fronted 7th floor, the building is highly visible, taking centre stage both inside and out.
Kermi has supplied all the radiators for the apartments in the form of designer radiators coated with an additional anti-corrosion layer. This coating makes the radiators highly robust, rendering them suitable for rooms with an increased moisture load (such as bathrooms).
Permanent yet adaptable
MY.O, Munich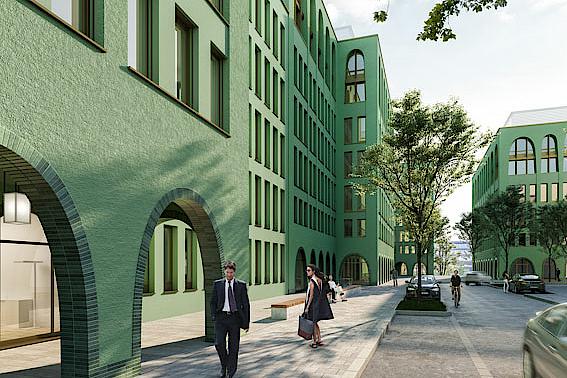 The concept behind the MY.O (short for "My Office") building complex in Munich's Laim district is based on creating a structure that is at once a permanent feature of the landscape and able to adapt to its occupants' needs. Housing 1000 work stations over a floor space of 27000 m2, the office building was erected by CA Immo Deutschland GmbH and is considered to be the new focal point for the west side of Munich. What makes MY.O stand out is its unusual architecture with arch-shaped windows, some over two storeys high on both upper and lower floors, as well as the distinctive green colour of the facade.
The architecture intentionally mirrors the contours of the industrial buildings from the 19th and early 20th century, and continues this theme in the partly loft-like, spacious room concept, designed to offer outstanding versatility and a high-quality experience. With its strong identity, MY.O makes a real statement among the cityscape in the west of Munich. MY.O also offers numerous bicycle parking spaces, car parks, and charging stations for electric cars.
Kermi convectors have been installed in the offices, delivering impressive performance with their quick, effective heat output in front of large areas of glass. In addition, the building uses both therm-x2 plan radiators and vertical Verteo steel panel radiators.
Panel temperature control from Kermi
Max Bögl Campus, Sengenthal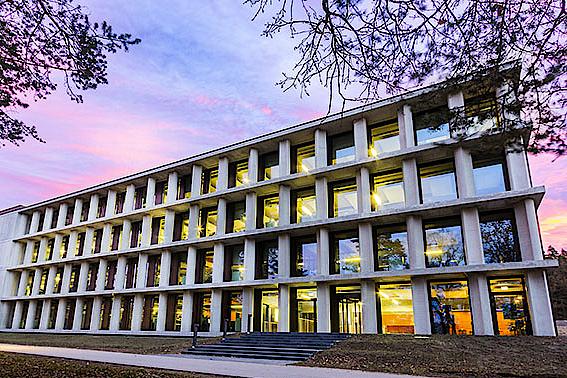 The Max Bögl Group is an international construction company headquartered in Sengenthal, in the Bavarian district of Neumarkt. The next few years will see the construction of a campus with office buildings, a technology centre, and a range of community facilities at the headquarters site. The first four-storey building has been in use since August 2019 and, with its open office spaces, creates opportunities for creative and communicative work. The other buildings will connect via a pedestrian route that is part of an overarching open-space concept.
Kermi has supplied panel temperature control over a surface area of some 3000 square metres for this modern spatial concept. An additional manufacturing and servicing building on the site has also been equipped with around 2000 square metres of panel heating, including the x-net connect plus connection system. The combination of components in this system facilitates single room control with thermal insulation and increased sound insulation, which complies with the German Energy Saving Ordinance (EnEV).
Heat supply for special requirements
DAS working & living HOUSE, Gilching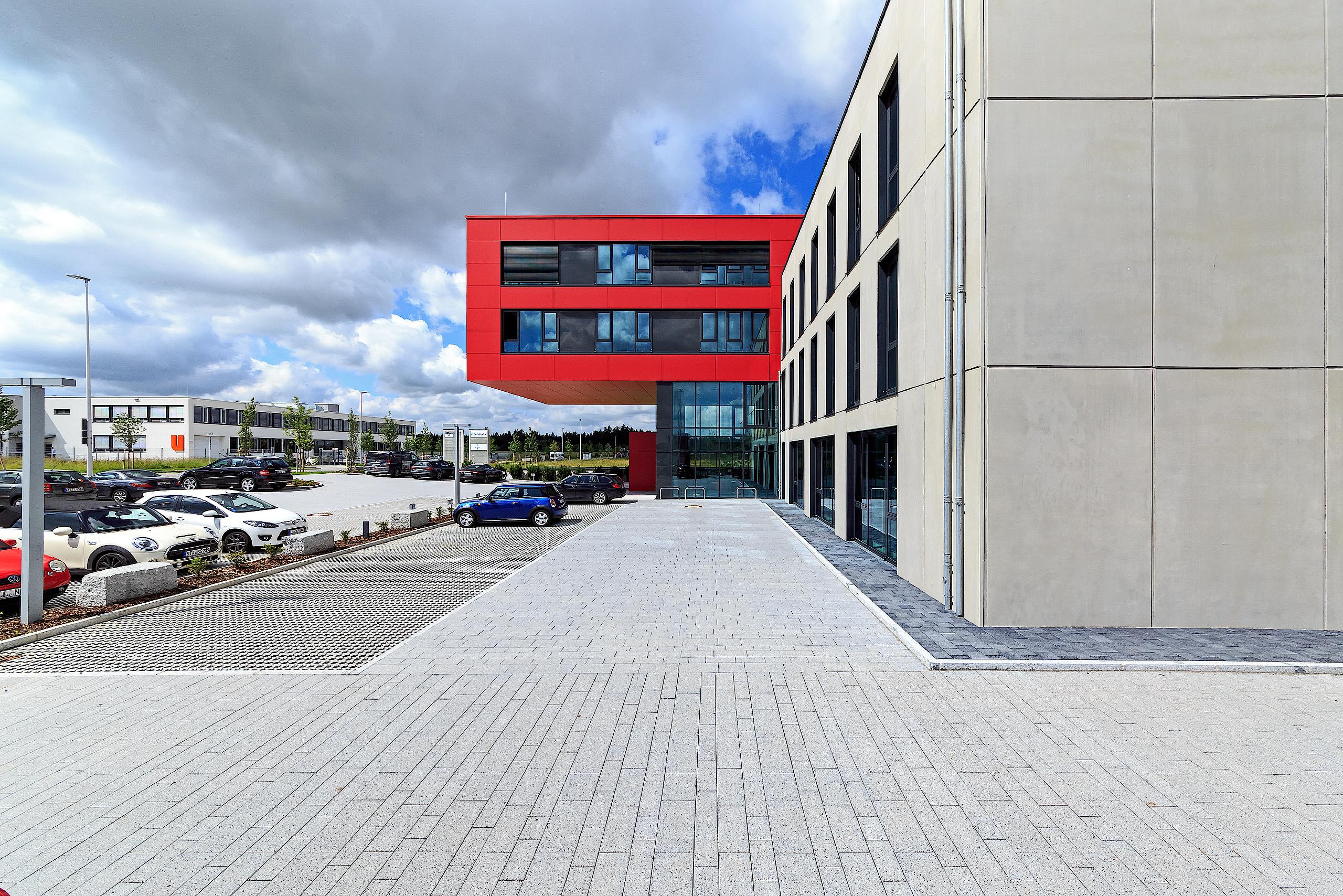 If you happen to pass by the Gilching Süd industrial estate, it is impossible not to stare admiringly at the striking appearance at DAS working & living HOUSE situated there. The distinctive, virtually cube-shaped building was constructed in two building phases (in 2015 and 2019). The building has approximately 6600 m2 of floorspace distributed over three floors.
There are now 17 companies and around 300 employees in the commercial property. Four different spatial concepts ensure it is a space with flexible uses. The office areas can be adapted on a modular basis to a size between 50 and 1500 m2, for example.
Kermi has provided the heat supply components for this special concept. The elegant Anthracite Grey colour used in the Verteo vertical steel panel radiators and convectors with a radiation shield ideally complement the modern design of the building.