Apprenticeships at Kermi
The perfect start to your career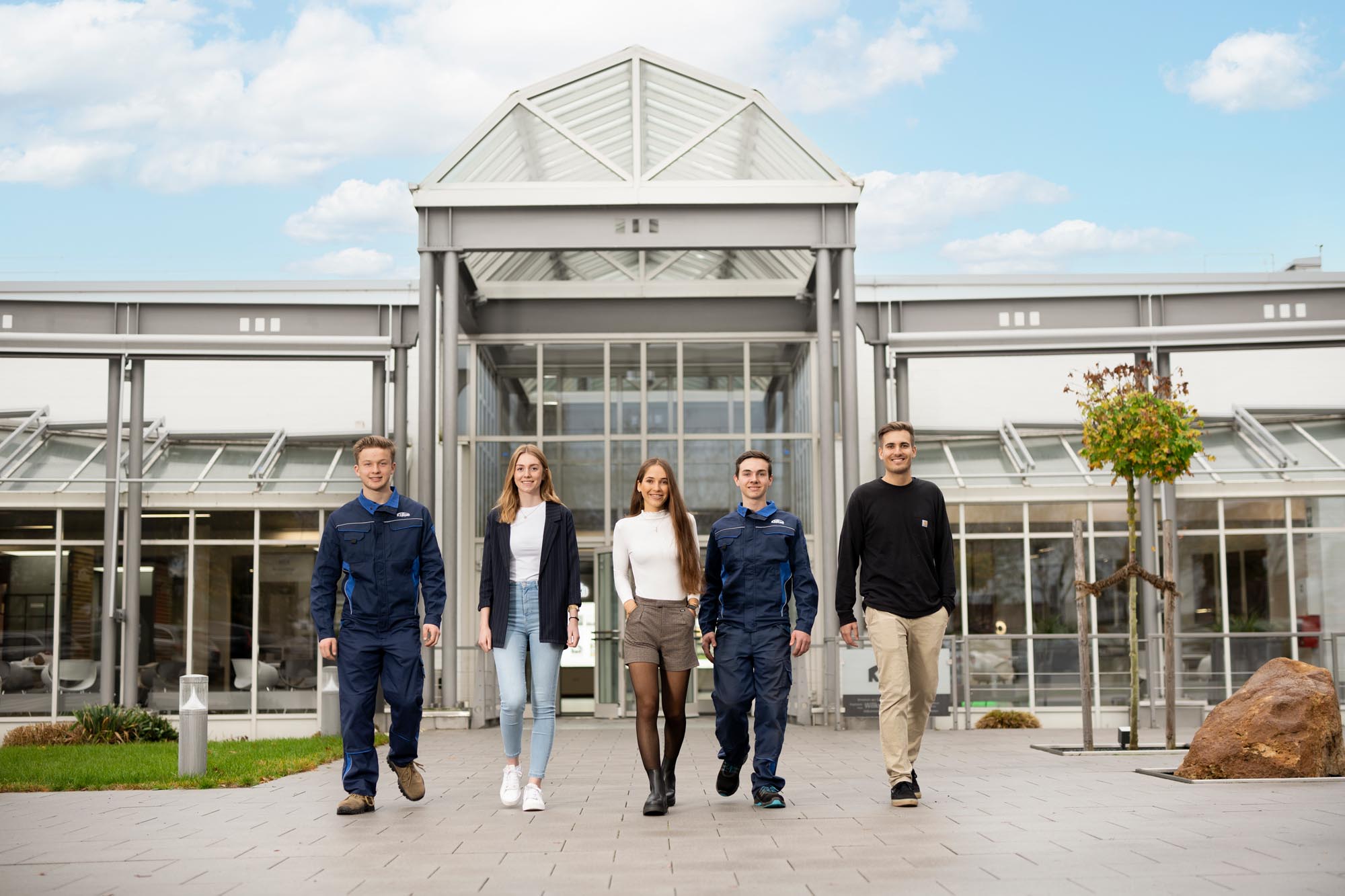 The ideal conditions for your first step on the career ladder
With comprehensive support and a well conceived apprenticeship programme, Kermi offers ideal conditions for a successful start to your career. Many people who started out as apprentices with us have achieved an impressive career – e.g. as a shift leader, department manager or project manager.
As an apprentice, you will find a young and dynamic team at Kermi, who will soon induct you into becoming a Kermian yourself. 
Be well looked after
Even before our apprentices start their training, we invite the "Newbies" to an evening BBQ together with Kermians. This means that apprentices in different years of training already get to know each other early on.
Lessons accompanying practical training
Our business apprentices regularly change departments, providing them with a wide range of experience in their desired profession. Once a week they have additional internal training. Here, theoretical knowledge is linked to practical content and they are systematically prepared for the Chamber of Industry and Commerce exams. Our apprentices in the industrial-technical field are trained in a well-equipped training workshop under the specialist care of a master trainer.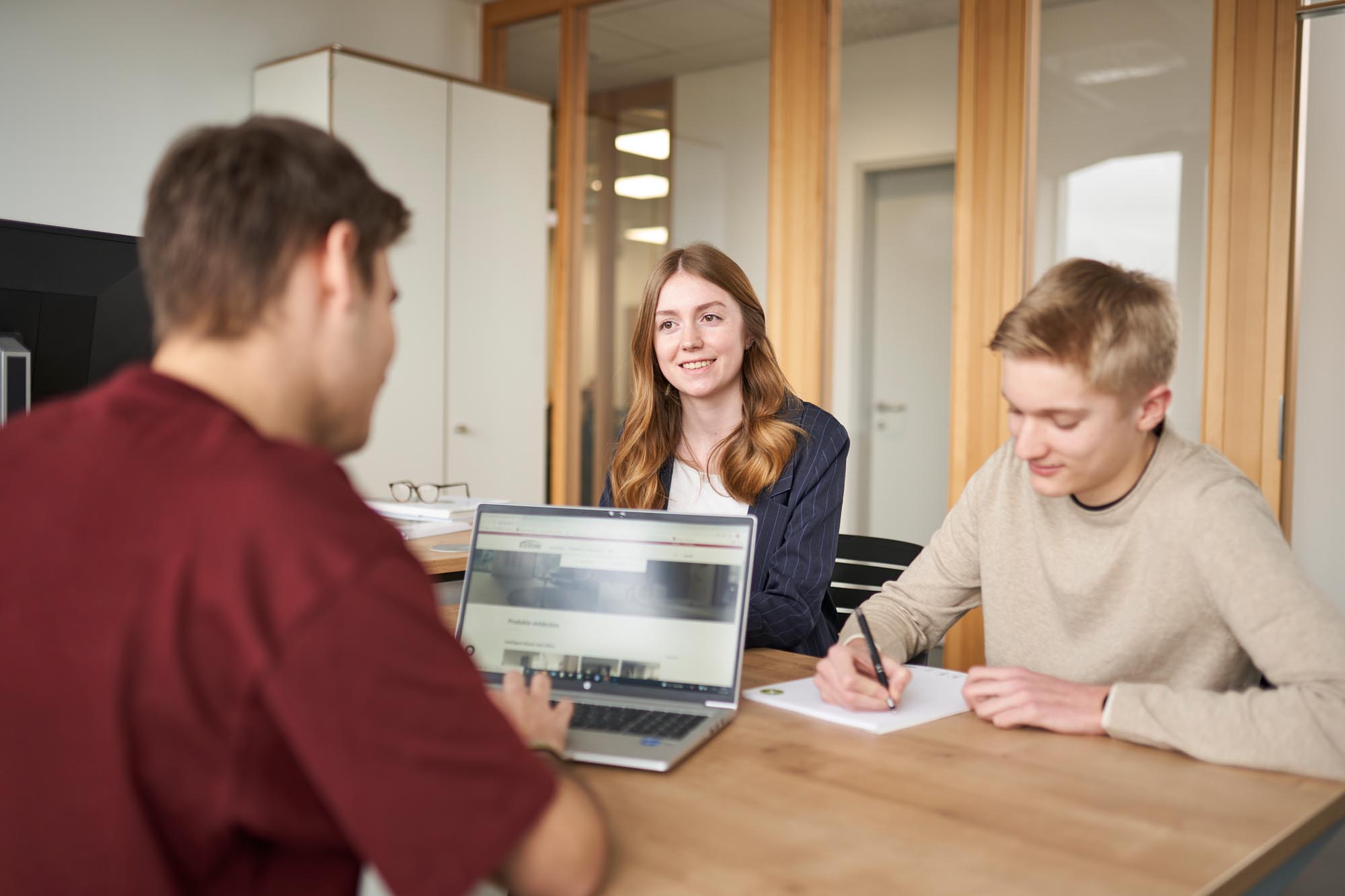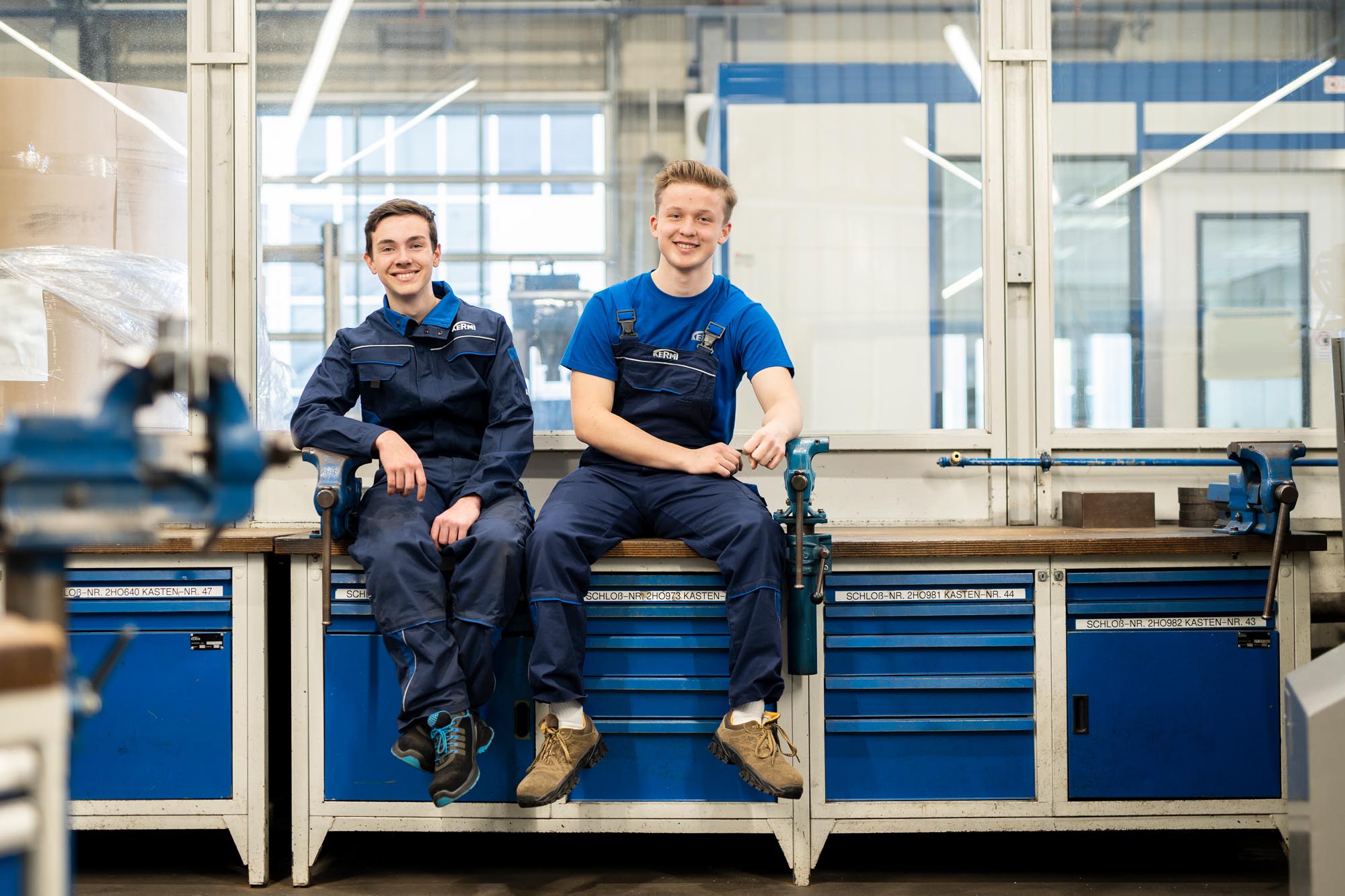 Personal further development
Apart from imparting knowledge in the respective vocational profession, we place great emphasis on developing personal skills. For this reason, we offer all apprentices special training in the area of personal skills development (e.g. telephone and presentations training).
External events
During your apprenticeship, we organise trips like outdoor events for team building, joint company tours or visits to trade fairs.
Additional benefits
In addition to the apprenticeship pay, our apprentices receive a series of other interesting benefits. For example, there is discounted food in the Kermi canteen and, for long-distance commutes, a travel expense subsidy. Apart from that, Kermi is easy to get to from the Waldbahn stop next to the site.
Information brochure
Apprenticeships at Kermi are worthwhile – both on a professional level and on a personal one. After all, all new members of the team receive comprehensive advice and support right from the start of their careers. Here is our information brochure for your first step on the career ladder: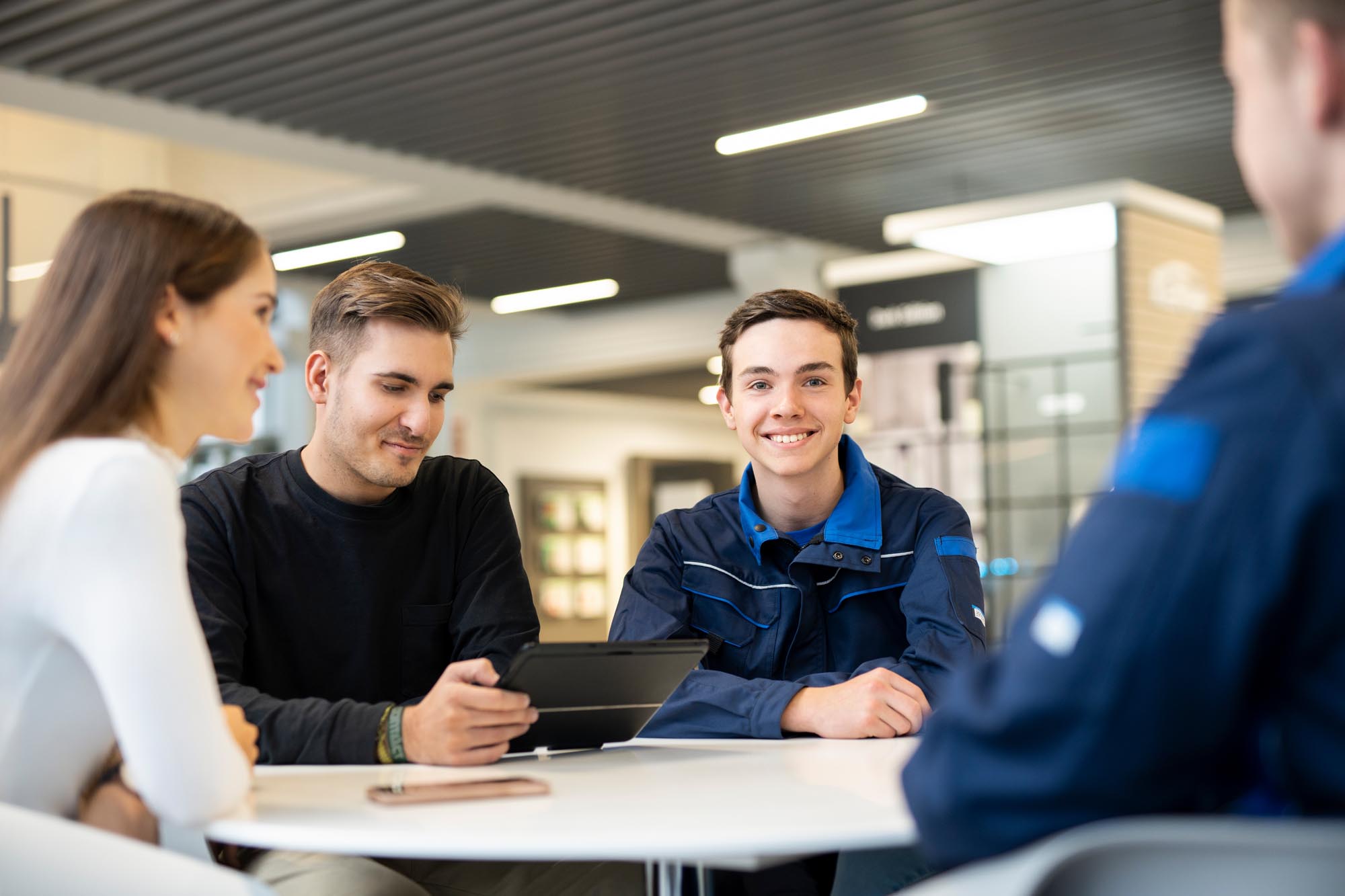 Professions with apprenticeships
have good grades
want to gain practical work experience
are motivated
exhibit proven independence
enjoy working as part of a team
are good at communication and take responsibility
Does this describe you and are you interested in an apprenticeship at Kermi? We think you sound great! We can't wait to receive your online application on our job board (application period: early March to mid-August).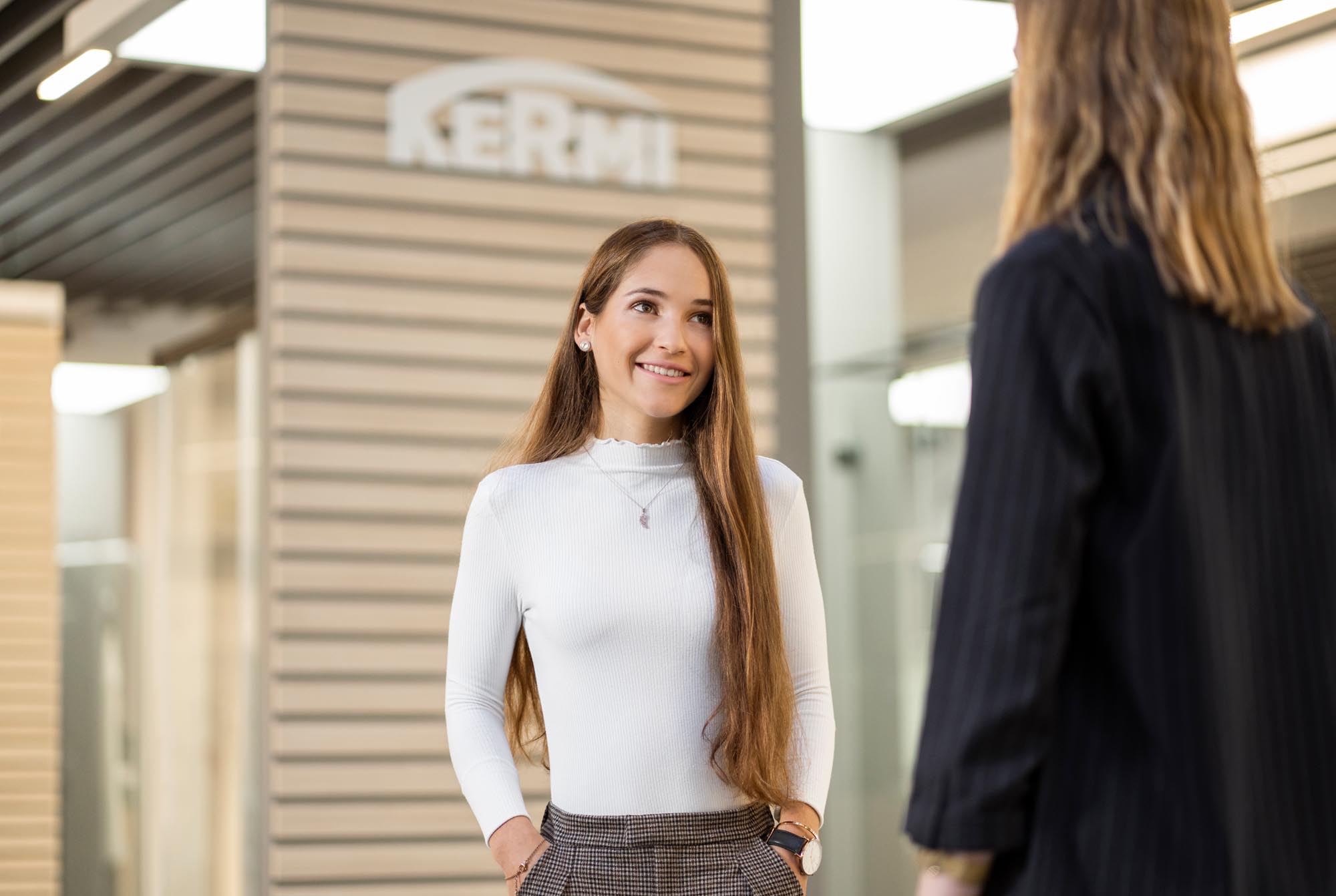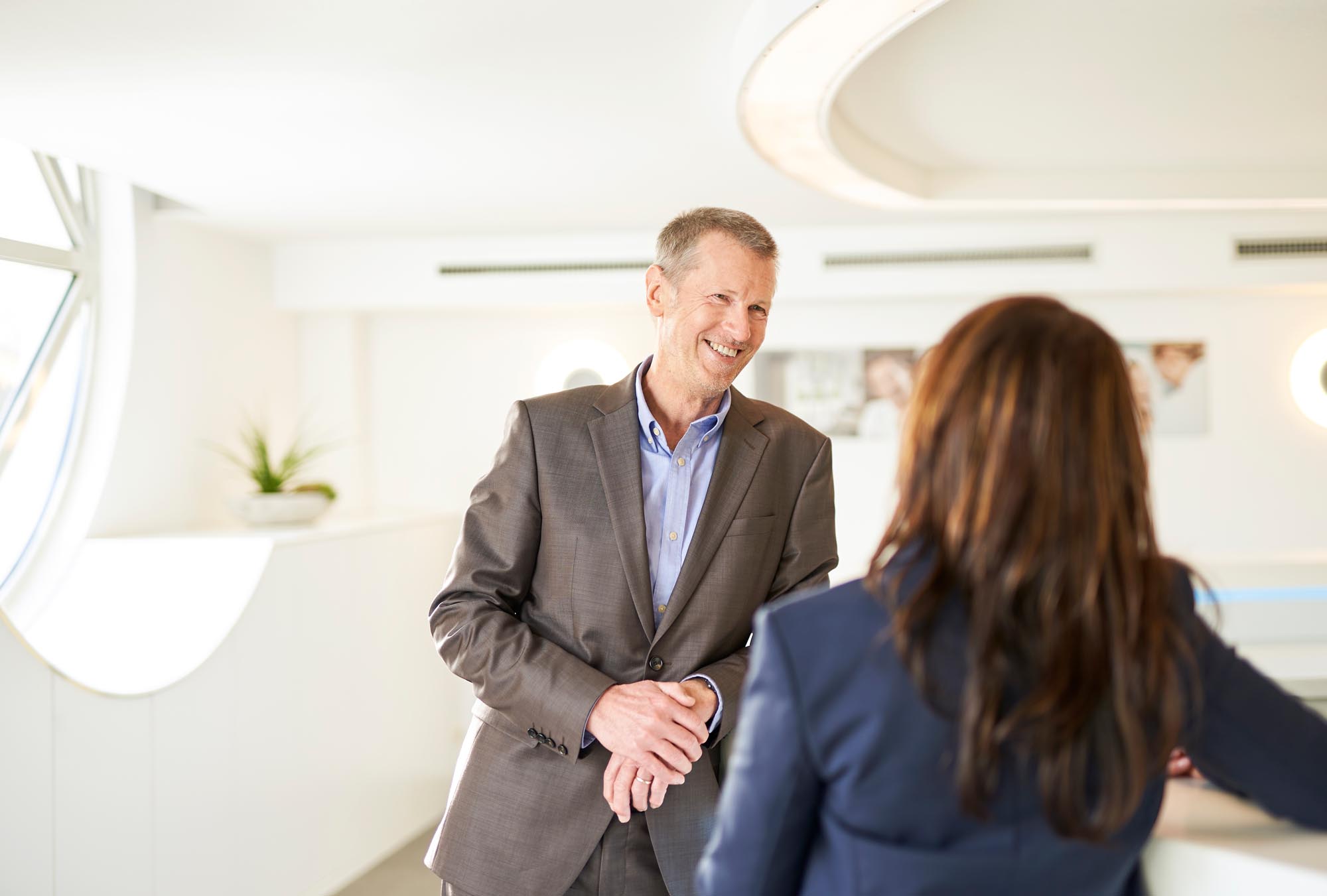 Get to know us!
School pupils have the opportunity to participate in taster work experience at Kermi and get a first glimpse of the way the company works and the working world.
You can also find out more about Kermi and talk to us at apprenticeship and career fairs. For instance, every year at the end of November we attend the job fair in the Deggendorf school centre . We will inform you about dates on Facebook and Instagram.
Any further questions?
In our FAQs we answer frequently asked questions, including those concerning apprenticeships and job applications.
If you have any other questions on apprenticeships then our Training Manager, Mr Markus Plötz (Tel. +49 9931/501-374) is personally at your disposal