Professions with apprenticeships
IT sector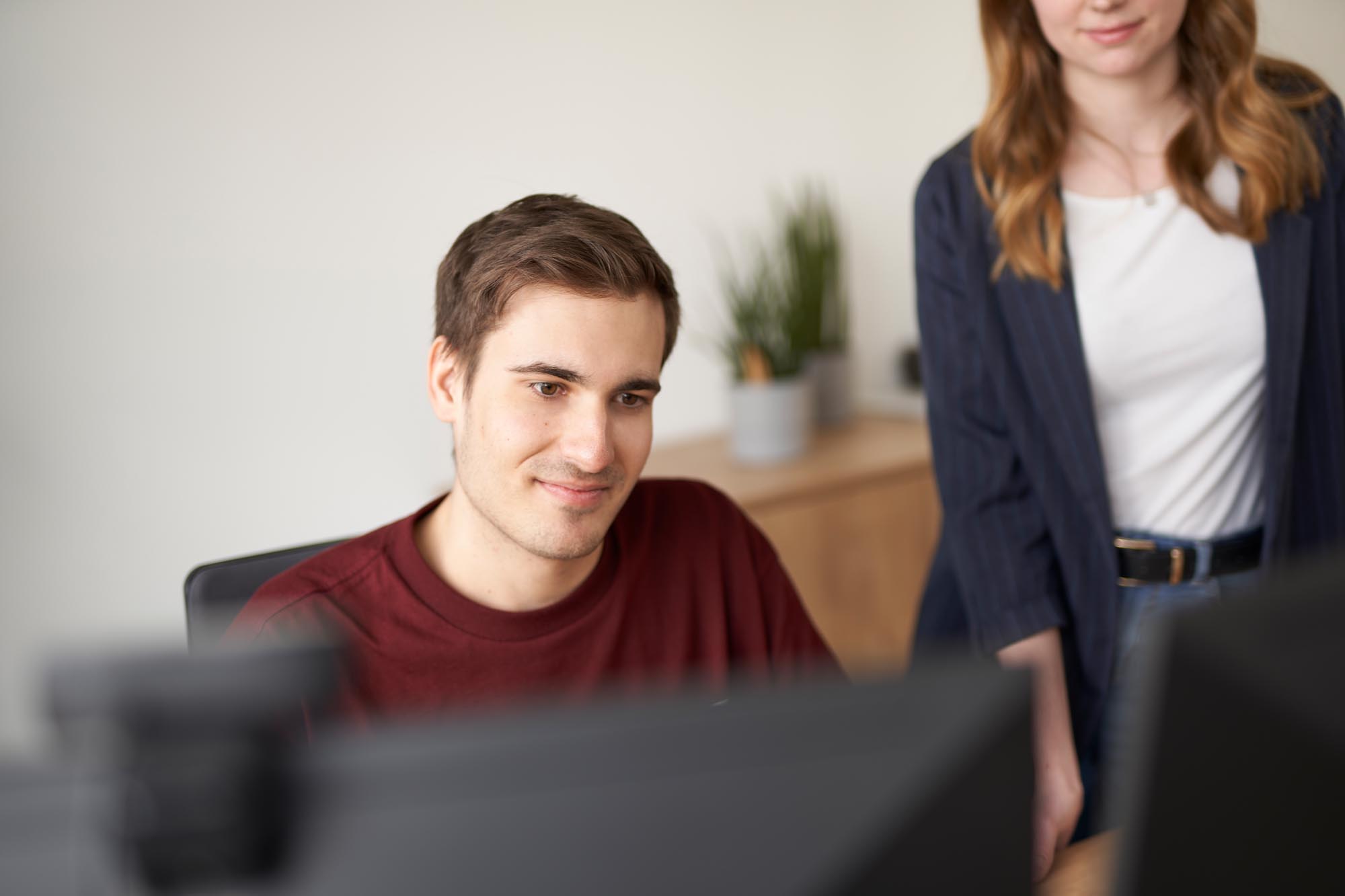 Digital management administrators
(previously computer scientists)
At Kermi, computer scientists work on projects related to planning, adapting and introducing IT technology systems. By doing so, they are the intermediary and link between the requirements of the specialist department and the creation of such systems. They provide advice and support employees in using the systems needed to process specialist operational tasks and are responsible for system administration.
Required schooling: German "Mittlere Reife" (equivalent to qualifications upon leaving secondary school)

Training duration: 3 years

Requirements: IT skills, team spirit, good communication skills, a good knowledge of English

Weekly in-house lessons

Theoretical training: Passau vocational school

Lessons accompanying apprenticeship: e.g. IT training, telephone training, presentation training
Our IT specialists convert specific technical requirements into complex hardware and software systems. They analyse, plan, and implement technical information and telecommunication systems and introduce new or modified IT technology systems. They are available to users for technical advice, support and training. Typical applications in the area of application development at Kermi include, for example, commercial, technical, mathematical-scientific or multimedia systems or expert systems. In the area of system integration , typical applications at Kermi include, for example, networks, client/server systems, and fixed or wireless networks. 
Required schooling: German "Mittlere Reife" (equivalent to qualifications upon leaving secondary school)

Training duration: 3 years

Requirements: IT skills, team spirit, good communication skills, a good knowledge of English

Weekly in-house lessons

Theoretical training: Passau vocational school

Lessons accompanying apprenticeship: e.g. IT training, telephone training, presentation training