Work placements & holiday jobs
Hit the ground running with Kermi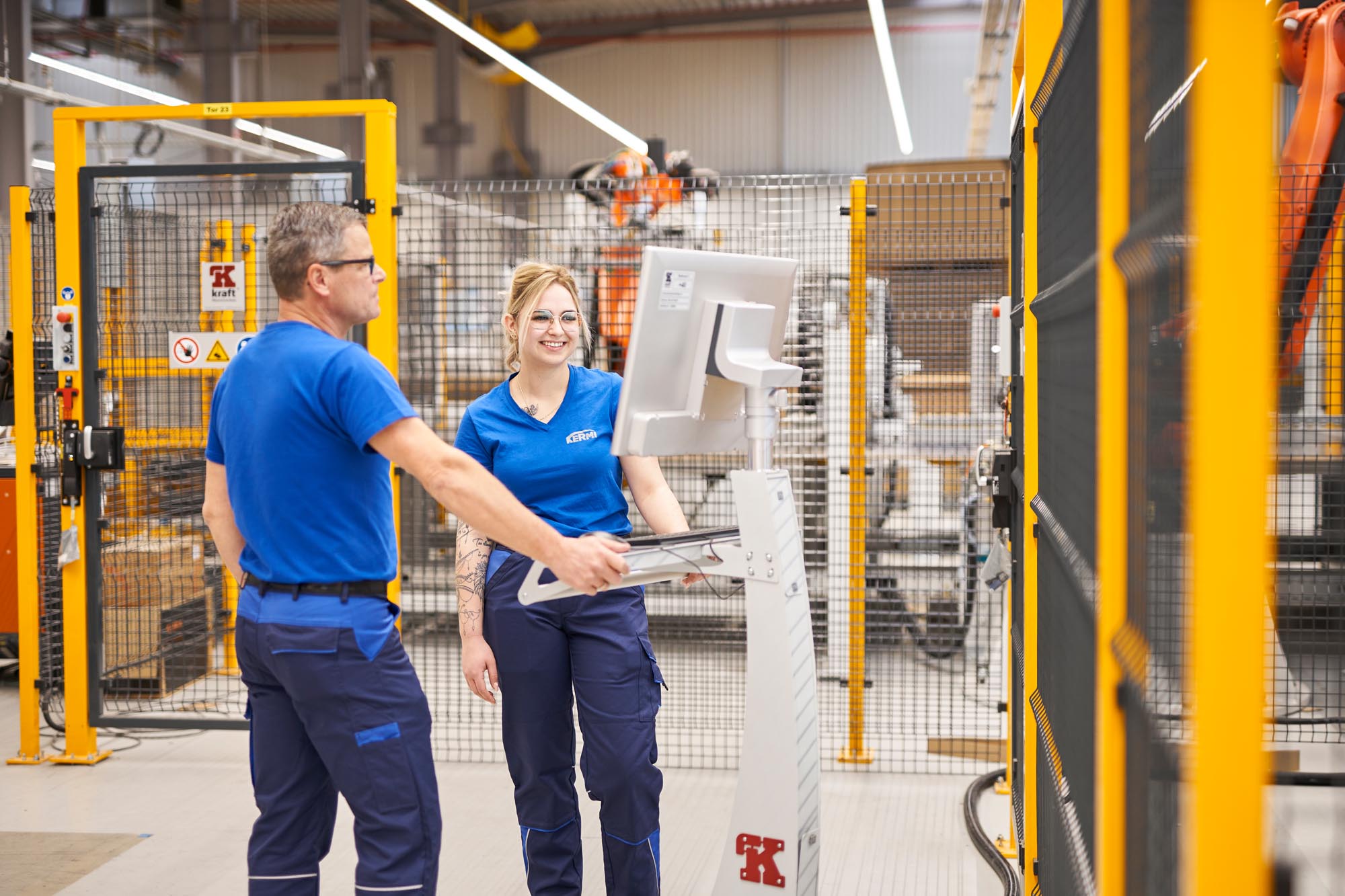 Work experience for school pupils
Are you not sure what job you want to do later on?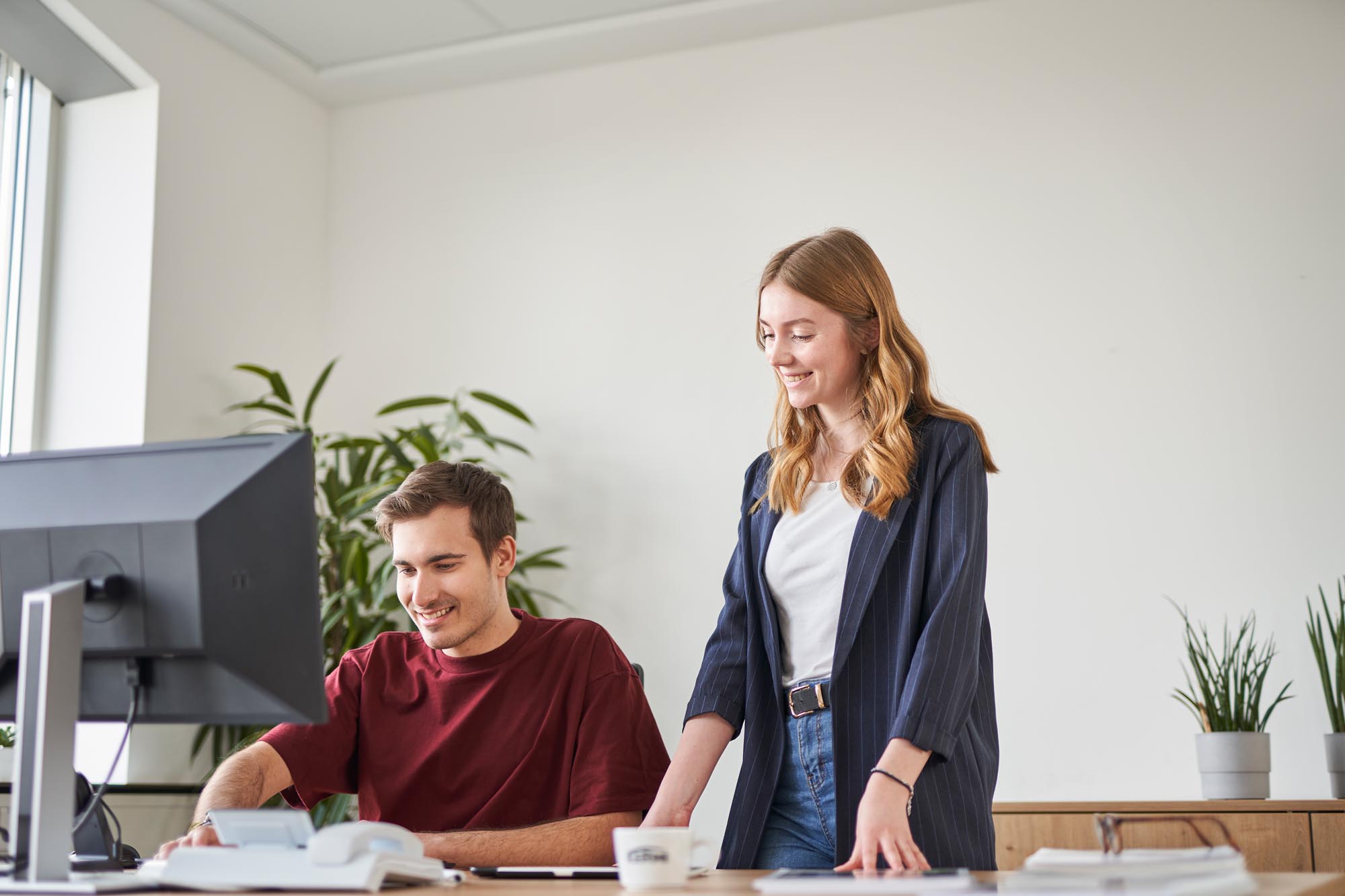 With work experience for school pupils, you can get an insight into the working world and can find out for yourself what our vocational professions involve.
You can shadow our experienced employees for a whole week and will also be allowed to carry out some tasks yourself.
Make use of this opportunity to find out about your strengths and interests! Here you can submit your application online.
Work experience at Kermi also provides a good opportunity for us to get to know each other. You immerse yourself into corporate culture, which we describe as a good relationship. If you come for work experience and have a friendly demeanour and demonstrate real motivation , then you are welcome here.
This means you will already meet the initial criteria for an Apprenticeship at Kermi.
Work experience for undergraduates
Get out of the lecture theatre
Whether as part of your degree or as voluntary work experience, Kermi also offers students the opportunity to gain practical experience.
Find out more about what we offer for Undergraduates.
Holiday jobs
Not enough pocket money? Topping up your student loan?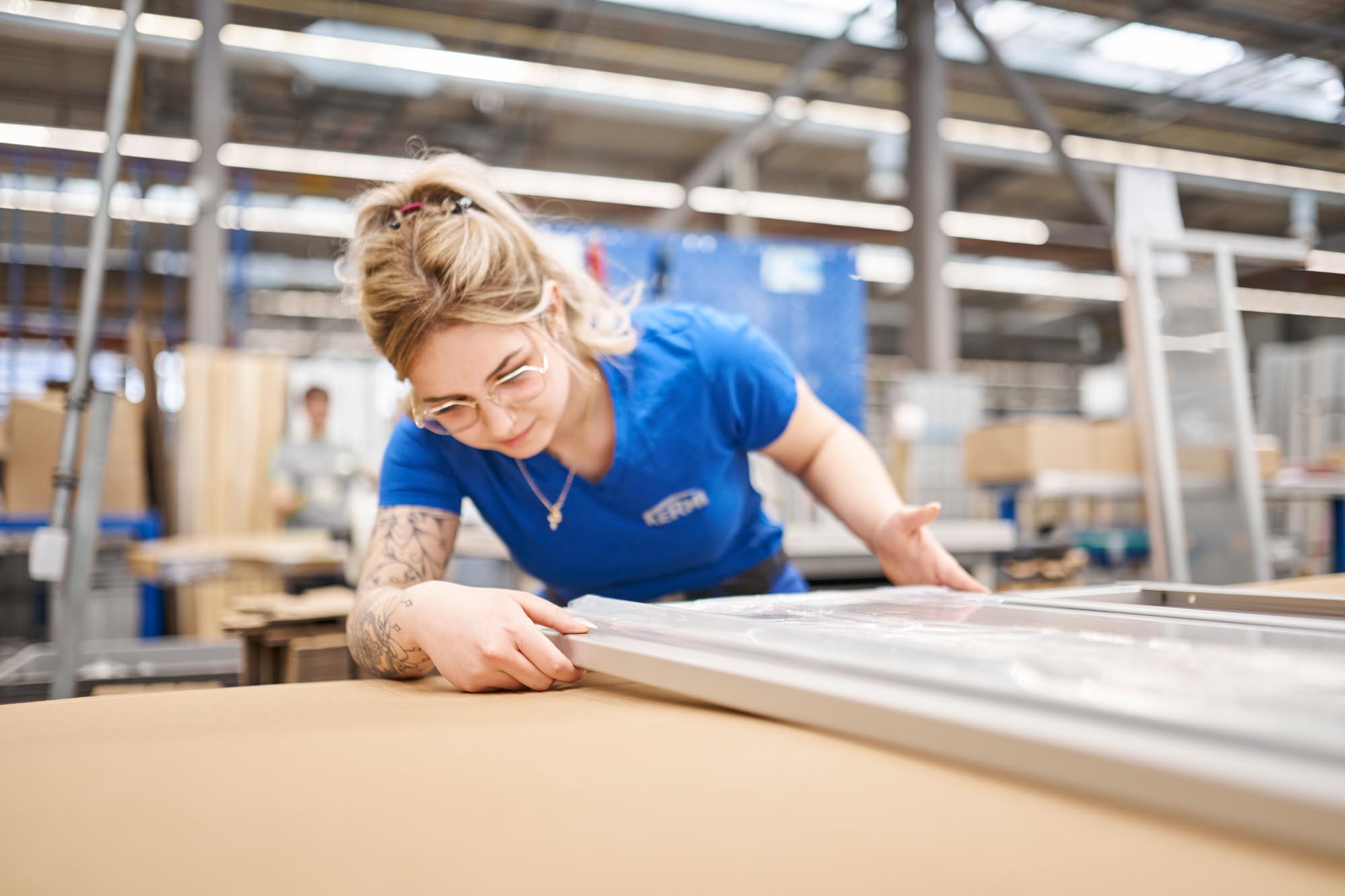 With a holiday job at Kermi you can gain insight into the way we work and afterwards, can fulfil some of your wishes.
The areas of work range from shower production to radiator manufacturing to the warehouse. Working hours are normally 37 hours per week, whereby your daily starting time will vary depending on which department you are working in.
In the on-site canteen, you will find delicious meals at affordable prices to help keep your strength up.
We would like to point out that the minimum age for our holiday jobs is 16 and the minimum employment period is 3 weeks. Applications for summer holiday jobs can be submitted until mid-May.
In general, we only require a minimum number of temporary holiday workers each year. As such, not every holiday job application will result in a guaranteed job.
Since most communication related to holiday job applications takes place over email, we kindly ask you to check your inbox regularly.
We offer holiday jobs at the usual holiday times and times between terms.
Please apply here online in plenty of time.