600 Profil, Profil compact, and Plan valve radiators from Kermi
Hoffmann Group LogisticCity, Nuremberg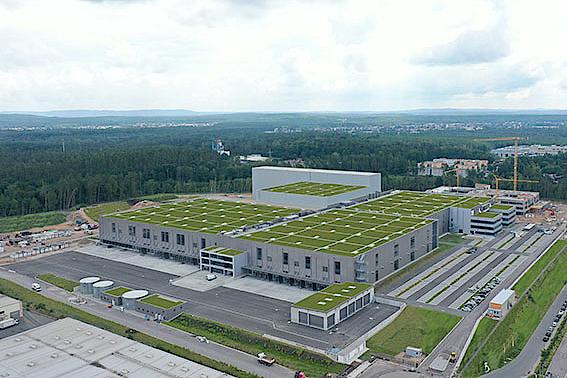 This new logistics centre in Nuremberg is the largest project that the Hoffmann Group has undertaken in its more than a hundred years of history, and in the process has become the world's largest tool logistics facility. Since summer 2021, up to 40000 packages have left the highly automated centre every single day. The 21.5 hectare area includes a central warehouse with three logistics halls, a ServiceCenter, and a TechnologyCenter, home to a total of 900 employees.
The new complex has been fitted out with around 600 Profil, Profil compact, and Plan valve radiators from Kermi. Heating panels and convectors with radiation shields have also been installed, providing heat quickly thanks to their exceptionally high heat output.
Pleasant, even radiant heat thanks to Kermi convectors
Hall 3C, NürnbergMesse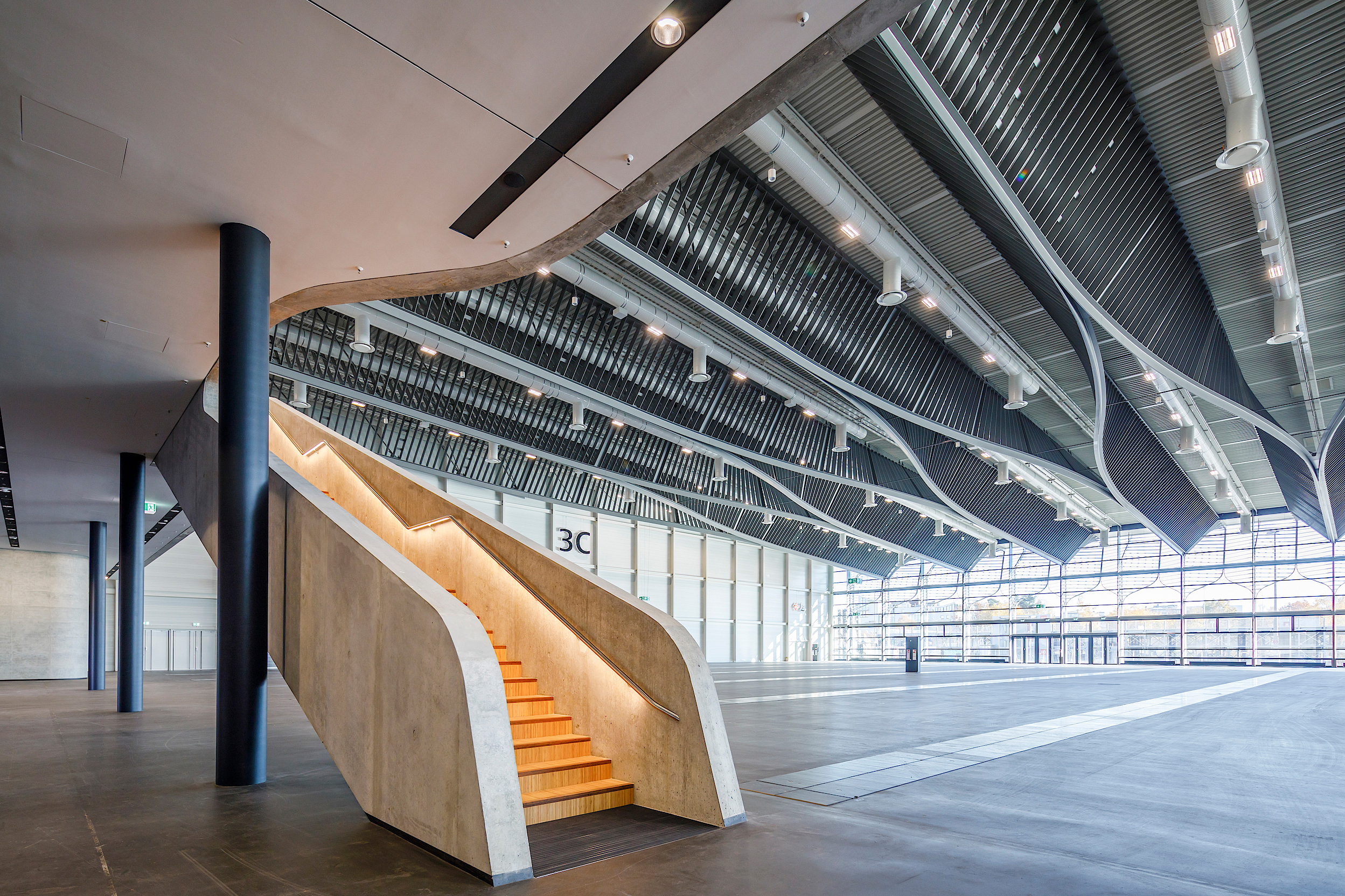 Following a construction period of approximately 18 months, a major exhibition hall has now been added to the NürnbergMesse expo centre in Nuremberg. Designed by Zaha Hadid Architects, Hall 3C features impressive architecture and is the new focal point at the south side of the exhibition site.
Costing 70 million euros, the project also takes on the important role of acting as a buffer area and is compensating for space lost due to impending structural measures, allowing the overall exhibition space to remain at around 170000 m². 2300 tons of steel were used in the process of building the exhibition hall. The structure also has a glass facade measuring in excessive of 3000 square metres in size. Its roof extends over more than 10200 square metres, providing exhibition space of approximately 9600 square metres.
To ensure the right level of thermal comfort is achieved in these impressive glazed areas, Kermi convectors with radiation shields are among the features used as visual design elements. These act as a protective shield for the large surface area of exterior glazing and emit pleasant, even radiant heat into the room.
More than 3700 radiators from Kermi
Audi AG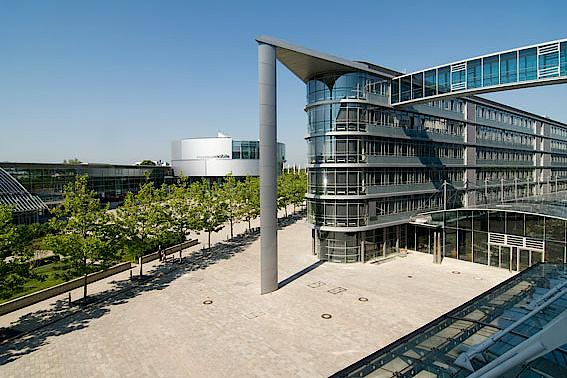 In November 1899, August Horch (1868–1951) founded the company A. Horch & Cie in Cologne, which went on to manufacture its first car in 1901. The Audi logo with the four rings symbolises the 1932 merger of the automotive manufacturers Audi, DKW, Horch, and Wanderer, which had been operating independently until that point. They formed the roots of what is Audi AG today. The company's sporty, premium vehicles have long been an established name on the market and are an integral part of today's automotive world.
We here at Kermi have ensured that temperatures stay pleasant in Audi AG's working facilities by installing more than 3700 radiators across five different locations.
More than 1400 m2 of the Kermi x-net C13 underfloor heating system
Bionorica AG, Neumarkt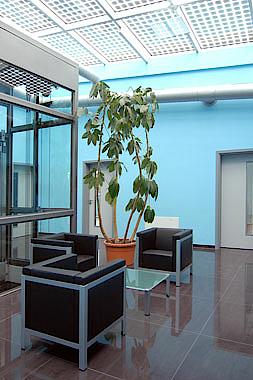 Bionorica AG develops plant-based pharmaceutical remedies. The company was founded around 90 years ago and is run today by Professor Michael Popp, the third generation of his family to do so. The company was converted into a stock corporation in 2001, and is committed to unlocking the secrets of active ingredients from plants by applying state-of-the-art scientific methods. The administration building for Bionorica AG, which opened in 2007, is equipped with innovative energy technologies such as solar panel systems and combined heat and power units that use renewable resources. Particular attention was paid to environmental and health compatibility when selecting the materials for the facilities, such as two-component carpets.
More than 1400 m2 of the Kermi x-net C13 underfloor heating system have been installed in the new administration building of Bionorica AG, ensuring optimum heat distribution.
Over 5100 radiators
BMW Group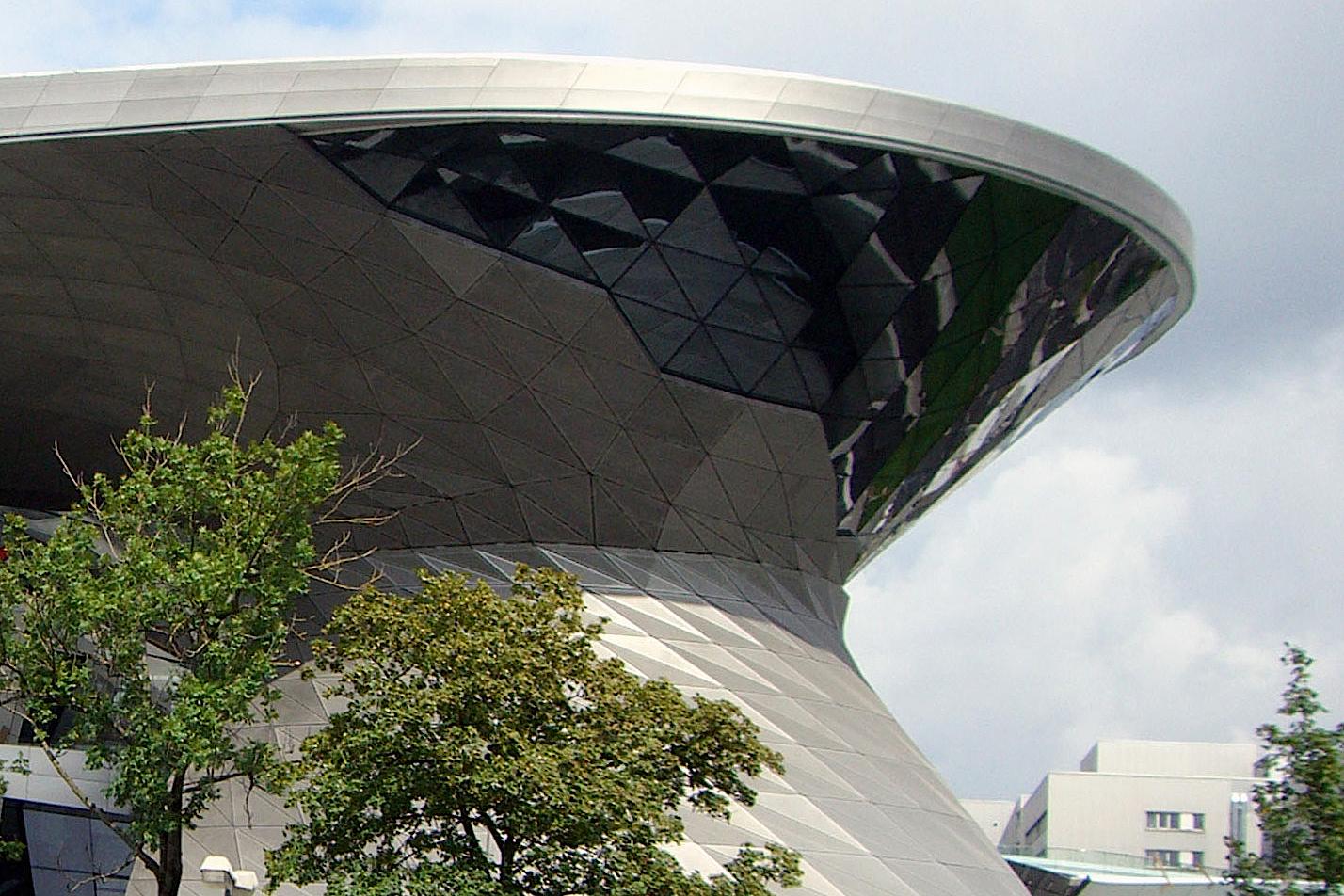 The BMW Group is one of the most successful automotive manufacturers in the world, a status it has cultivated as a result of factors including its corporate philosophy and culture. Alongside mobility, the values of design, quality, and sustainability are all practised within the company. Its newest manufacturing site in Leipzig architecturally emphasises the transparency and communication that are also other components of the strong corporate culture.
Kermi has provided the building with the right conditions to foster this, as a pleasant working temperature is another vital factor in an everyday working environment. We are represented through our Plan and profile radiators – amounting to more than 5100 in total – plus heating panels and convectors in more than seven different BMW Group production locations.
1750 radiators from Kermi
Lilly Deutschland GmbH, Bad Homburg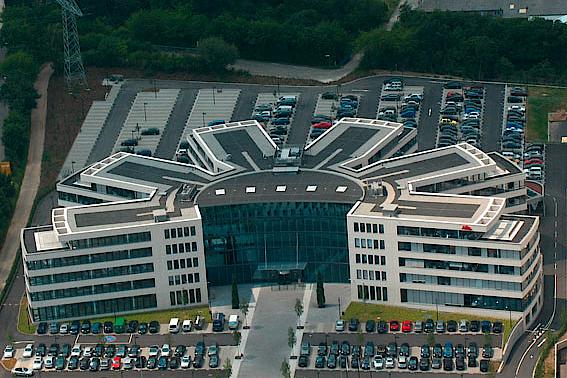 Eli Lilly and Company is one of the leading global companies in the health industry. Lilly combines a caring attitude with a passion for research, the goal being to improve the lives of people all around the world. The company was founded more than 135 years ago by a man who dedicated himself to developing and manufacturing high-quality medication for illnesses requiring urgent treatment – and it has stayed true to this aim ever since. All around the world, Lilly employees are engaged in conducting research into medication that will make treatment more effective and making it available to those who need it. The people at Lilly help provide a better understanding of illnesses and treatment options, and many also dedicate themselves personally to the common good.
Lilly has been active in Germany since 1960. In the Bad Homburg administrative new build that it moved into in 2008, Kermi is represented with around 1750 radiators that maintain a pleasant working temperature in the building.