International reference projects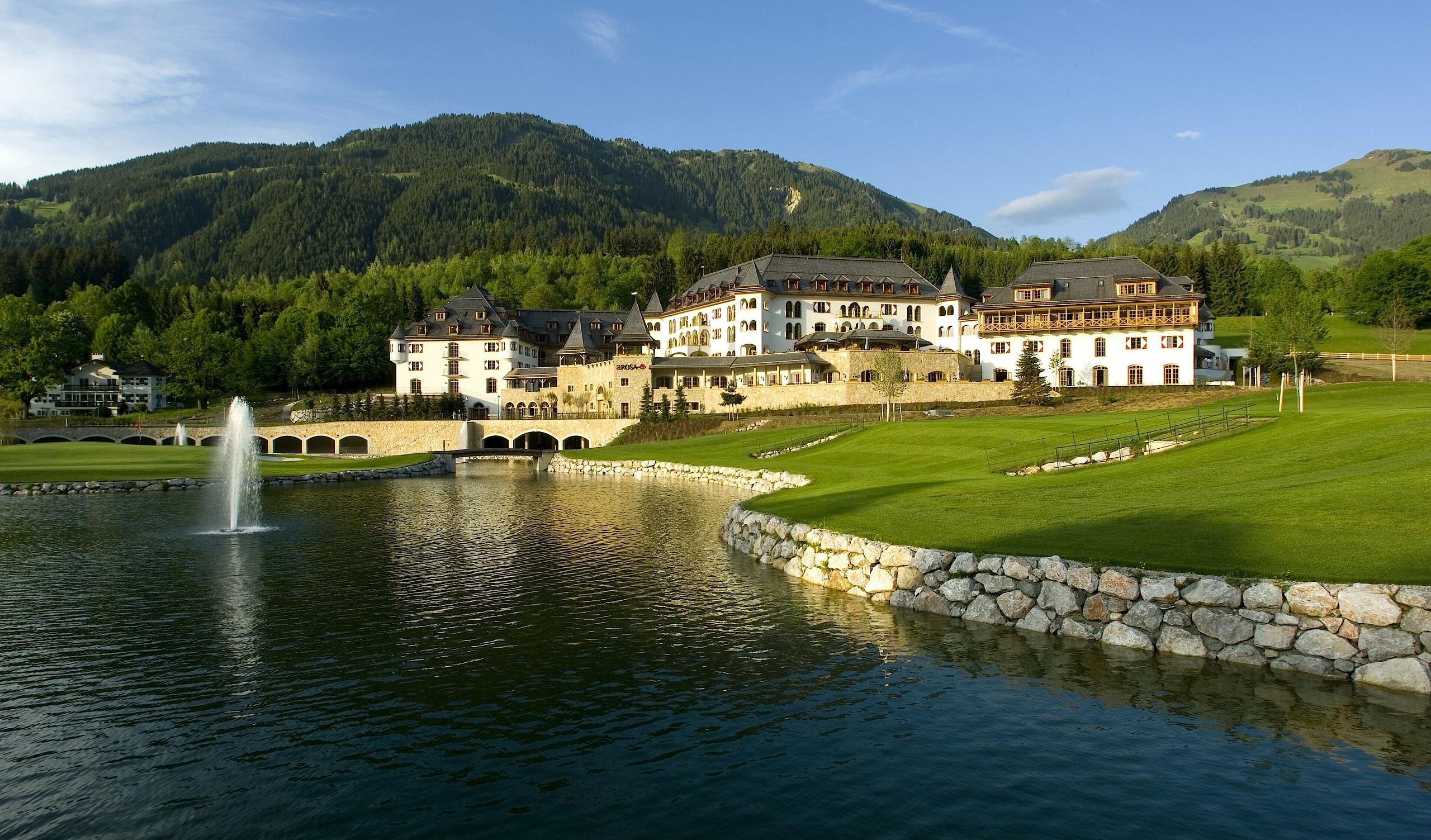 Wuxi Shangping Garden, China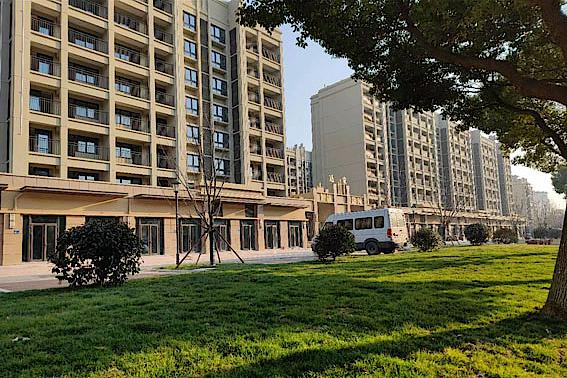 Kermi China has equipped the new Wuxi Shangping Garden project in the province of Jiangsu with therm-x2 steel panel radiators. The new, state-of-the-art residential complex comprises a total of 563 homes. Kermi has supplied around 2500 steel panel radiators, including 945 Verteo models, from its location in Plattling, Germany.
Arena Žalgirio, Kaunas, Lithuania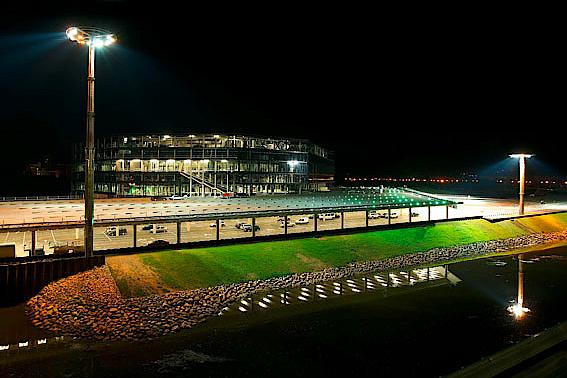 The Arena Žalgirio in Kaunas, Lithuania's second-largest city, is a sporting and events facility of national importance.
The foundation stone for the building was laid in 2008. The arena was officially opened in 2011, shortly before the start of the European Basketball Championship, and all the games in the final round of the tournament were then played there. With its 40000 m2 of floor space, the stadium can hold up to 21000 people. As it also serves as the home arena for Žalgiris Kaunas, one of the country's most successful basketball teams, it also plays host to regular games. Additionally, it is a popular location for concerts, trade fairs, and other sporting events. A special feature of the facility is its location: the whole area, including the stadium, offices, restaurants, and the adjacent sports field, are situated on an island in the Nemunas river, which flows through the heart of Kaunas.
With around three hundred Plan valve radiators and convectors including radiation shields, Kermi ensures a pleasant climate for everyone attending events in this location.
Megasport Sport Palace, Moscow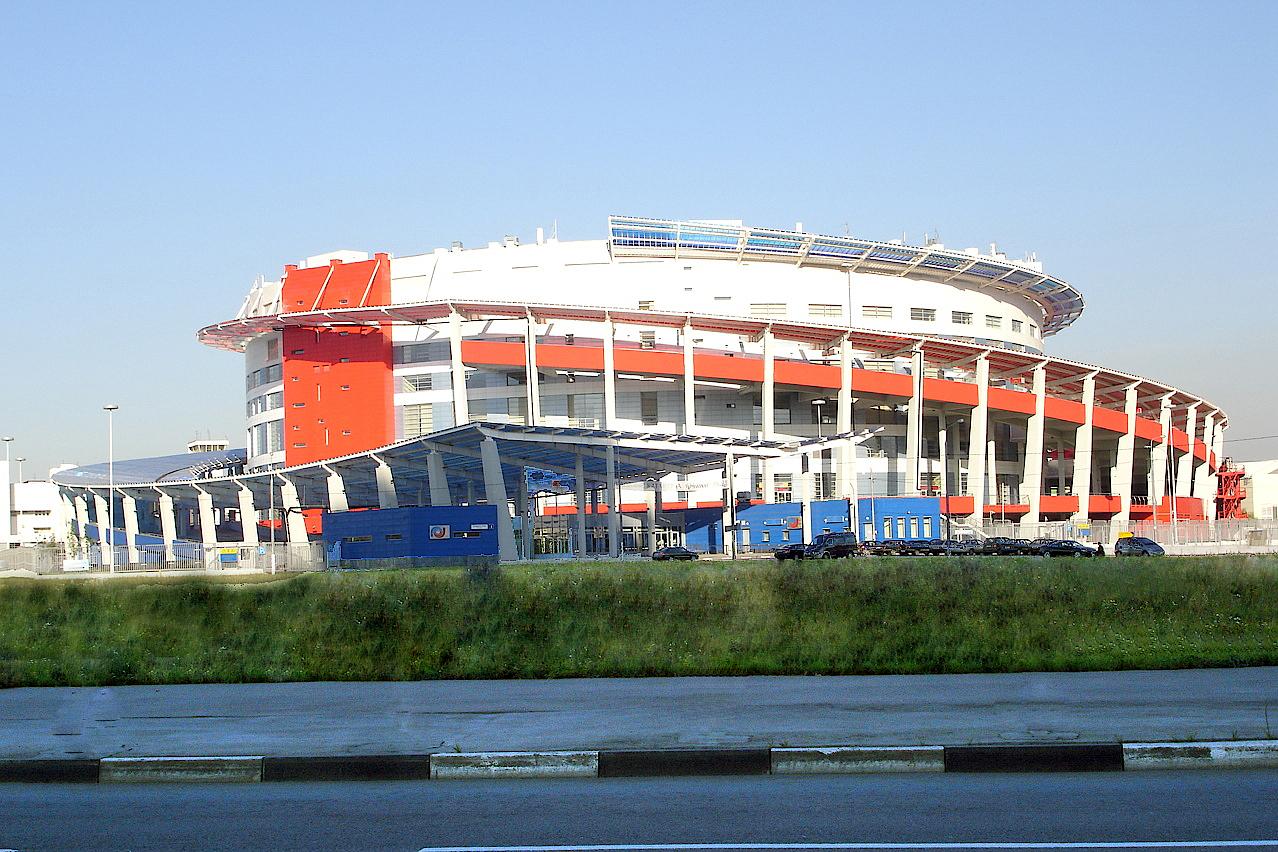 Alongside football, ice hockey is one of the most popular sports enjoyed by the Russian population – something that is clear from the fact that Moscow is now home to some six ice arenas. From April to May 2007, Russia was the venue for the Ice Hockey World Championships, an occasion that gave rise to the construction of Moscow's most state-of-the-art arena in 2006. 
Kermi provided convectors and steel panel radiators that maintain comfortable warmth in the icy Russian winter.
Munich Airport satellite terminal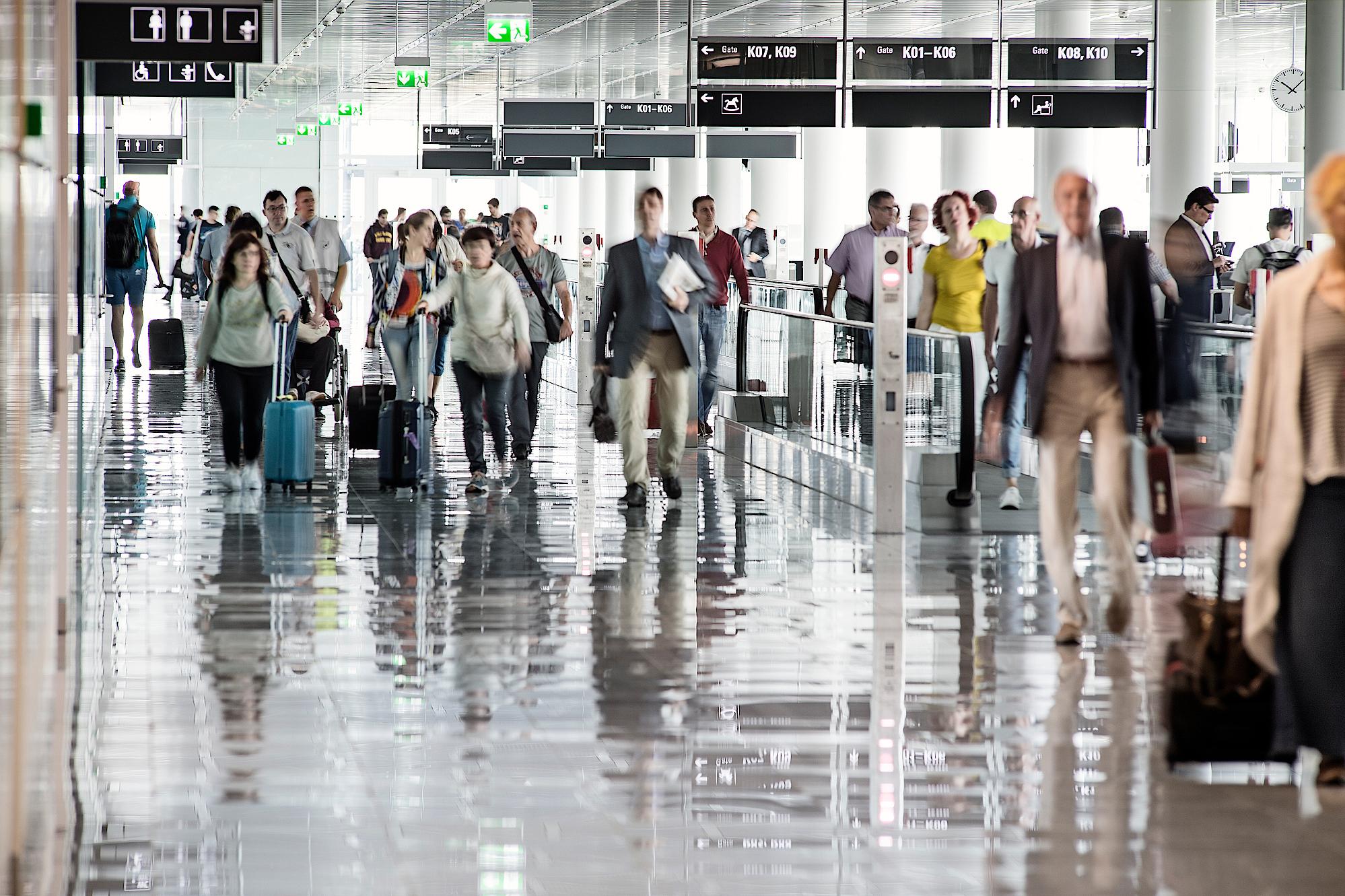 On 26 April 2016, the satellite terminal at Munich Airport celebrated its first birthday. Over the course of a year, around 74000 flights and more than nine million passengers were handled through the terminal expansion. Representing a joint project between Lufthansa and Munich Airport, the building provides a gross floor area of approximately 133700 m².
An underground personal transport system – a kind of driverless mini-subway – connects the satellite to Terminal 2, allowing passengers to reach the food court and shopping area in just under a minute. There are 16 shops, seven restaurants, and three duty-free areas for air passengers to take advantage of, helping waiting times pass quicker.
Kermi GmbH is represented in the new building with a total of 850 radiators consisting of valve convectors, Profil valve radiators, and Verteo Plan radiators.
Fraport AG, Frankfurt, Germany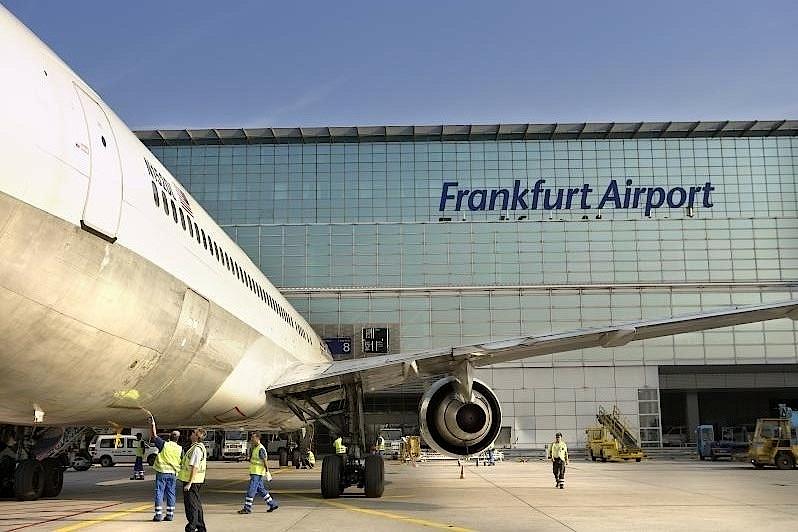 Internationally, Fraport AG is one of the leading corporations in the airport business. It operates one of the world's most important air traffic hubs in the form of Frankfurt Airport. As an experienced airport manager, Fraport is working with partners to develop Frankfurt Airport into what is known as "Frankfurt Airport City" – an outstanding venue for mobility, adventure, and property.
The scope of services provided by Fraport AG not only covers all aspects of flying, but also expert provision for airport retail and property development. As a full-service provider in airport management, Fraport AG is active on four continents through shareholdings and subsidiaries. Kermi ensures comfortable warmth with around 1400 steel panel radiators and convectors installed in various areas of Frankfurt Airport.
Neumayer III Antarctic research centre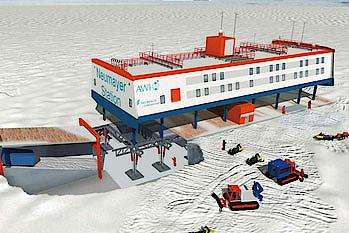 The Alfred-Wegener Institute, a centre for polar and marine research operated by the Helmholtz Association, constructed built a new Antarctic station in its Bremerhaven, Germany location: the Neumayer III station. This station was then shipped to Antarctica, where it will continue with German polar research over the next 25 to 30 years.
Patented by the Alfred-Wegener Institute, the development makes it possible to conduct research and live in the same building. Not only does this reduce the journey to work for researchers, but it also allows scientific measurements to be taken largely independently of the weather. The structure even has a garage deck. However, the absolute highlight is a hydraulic lifting device – a unique construction that prevents the complex from sinking into the endless depths of the ice, as its predecessor station was able to. It also stops the station leaving components in the snow. Even the operational life has been decisively increased thanks to this impressive design.
With numerous convectors, Plan valve, Profile valve, and Mediano bathroom radiators, Kermi ensures pleasant temperatures in an icy environment.
MGC fashion and textile wholesale centre, Vienna, Austria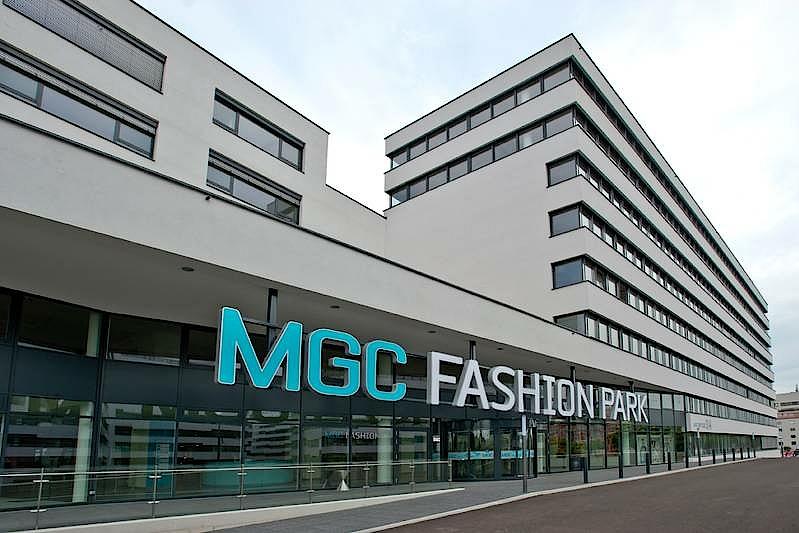 This fashion and textile wholesale centre in Vienna represents Austria's first certified conversion of an existing property. Today, it primarily consists of office and commercial space (for wholesale purposes), while the new C area features a large, attractive entrance lobby plus additional rental space for tenants working in fashion and administrative activities.
The MGC fashion centre offers commercial resellers a comprehensive range of fashion items, accessories, shoes, and bags. Supported by an exceptionally creative and high-quality advertising concept, it provides the outfit industry with 20000 m² of ideal presentation space for brand representation. A fashionable, exciting atmosphere has been created for specialist fashion retailers to look around, place orders, and buy the newest international trends.
In the course of the complex modernisation performed on the existing building, which was originally constructed in the 1970s, 1000 steel panel radiators made by Kermi were installed.
Grand SPA Resort A-ROSA hotel, Kitzbühel, Austria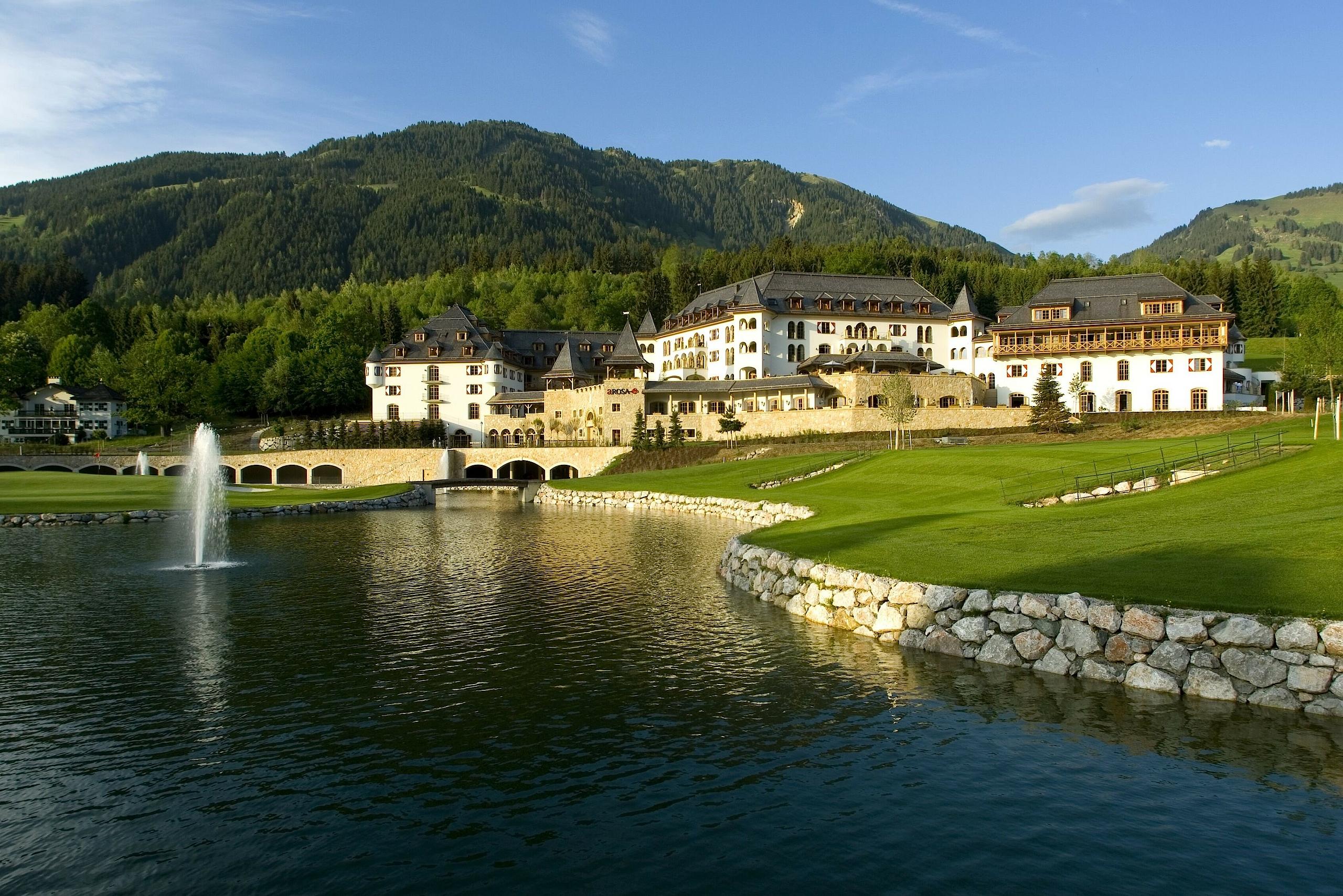 The Grand SPA Resort A-ROSA is a top-class golf, spa, and winter sports resort in the glamorous holiday destination of Kitzbühel. Amidst the enchanting mountain surroundings of the Tyrolean Alps, the hotel provides a venue in the style of a stately home, not far from the Wilder Kaiser massif region.
Thanks to its special architecture with a natural stone facade, plus characteristic oriels, small towers, wooden shutters on the windows, and covered balconies, the extensive complex fits harmoniously into the environment.
The hotel has 115 rooms and 36 suites with sophisticated decor that has a Tyrolean style combined with modern, comfortable furnishings. Whether you want to ski, play golf, ride, hike in the mountains, or simply enjoy some rest and relaxation, the hotel offers the perfect environment all year around. 
With around 300 radiators installed, Kermi ensures a comfortable level of warm is maintained in the Kitzbühel Grand SPA Resort A-ROSA.
Residential complex, Moscow, Russia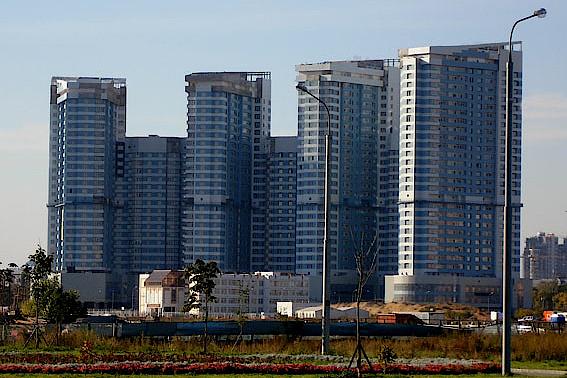 Russia has a total of 143 million inhabitants, so space-saving measures are a must, particularly in its larger cities. The country's satellite towns are characterised by large tower blocks. 
Kermi is represented in the residential complex shown here with around 5000 steel panel radiators, ensuring a cosy level of warmth is maintained.
Residential complex, Moscow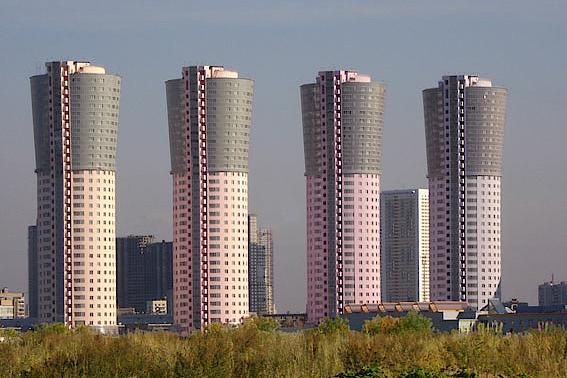 This residential complex in Russia is an architectural highlight. Its four unique buildings provide homes to thousands of people, with the towers arranged in such a way that every resident has an unimpeded view and can enjoy the surroundings to the fullest. 
Kermi is represented in this residential complex with around 5000 steel panel radiators, ensuring residents are kept cosy and warm.