Apartment building Frame – compact and sophisticated
The apartment building Frame is situated in the unique destination Andermatt Swiss Alps – in the heart of the Gotthard massif and at the foot of the Gemsstock.
The 2.5-room apartments in the Frame apartment building benefit from a highly efficient layout with an average of 65 square meters of functional living space. The second floor and the penthouse level are home to duplex studios that redefine loft living. High wooden ceilings of up to 5 meters and 2.4-meter bay windows create a living space that defies all expectations.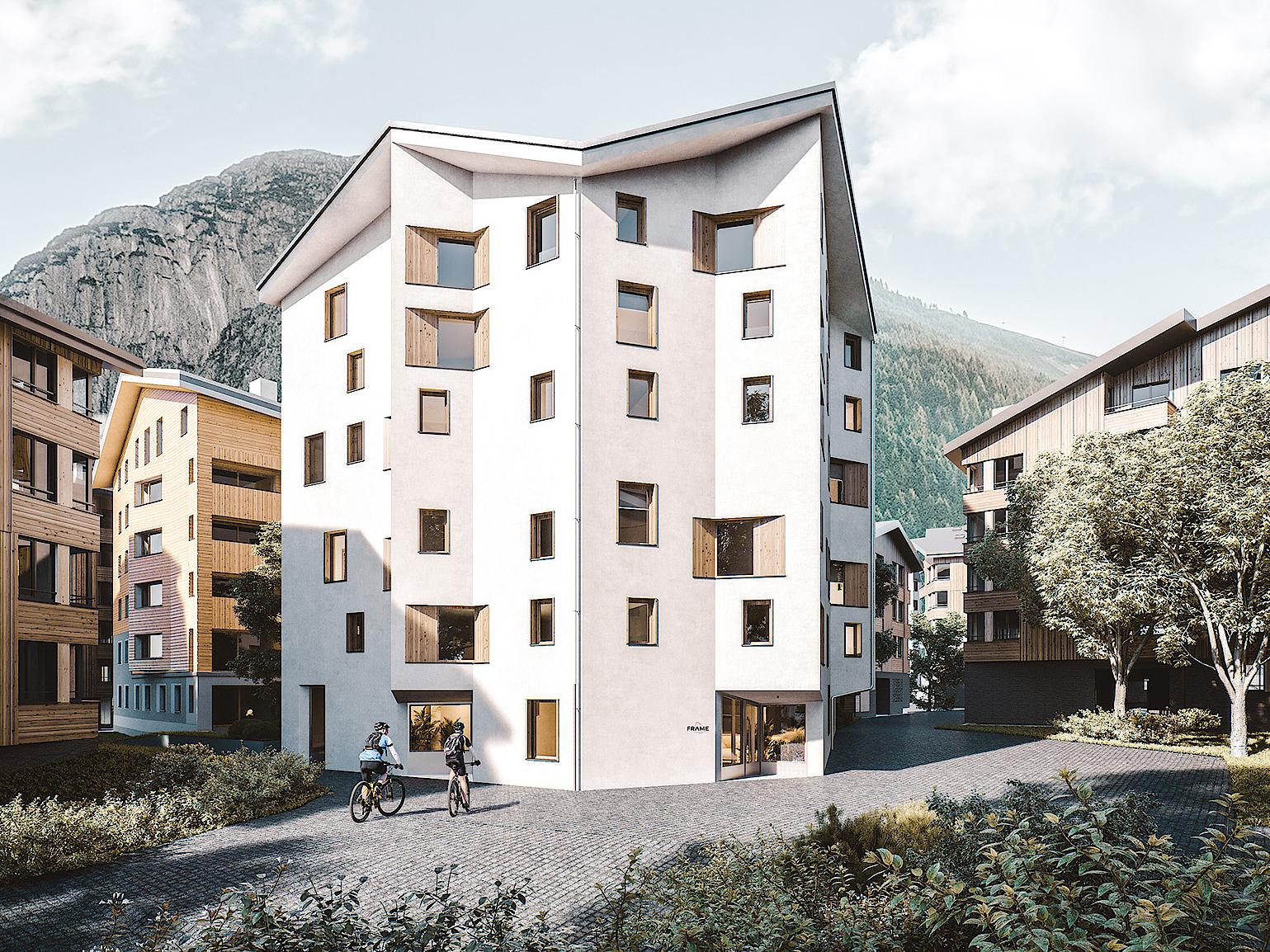 The company Kermi Sanitär equipped the apartment building Frame with the open shower enclosure series Walk-In, which accentuates the spacious bathrooms. They also fitted the new NICA sliding door series without a wall profile. These blend in perfectly with the architecture of the building and give the feeling that the shower is floating in space as it is held only at the top by the wall fixing.
All shower enclosures were mounted in the colors Black Soft from the Dark Edition series or as standard with high quality chrome-plated metal.
Kermi products: