POINT shower board system
Shower board with point drain
Suitable for different installation situations. It's no coincidence that the fully tiled wet floor system has long been the first choice in areas such as clinics and facilities with particularly high hygiene requirements. This is because, in addition to the sheer joy of minimalist bathroom design, it also offers excellent maintenance and cleaning benefits. As a floor-level, flush-mounted, tileable shower area. Without inaccessible corners and edges. For perfect visual and technical bath integration. As a POINT wet floor system, with high-quality stainless steel covers in different versions with centered or off-center point drain. A sophisticated system from Kermi with incredibly reliable installation and excellent watertightness.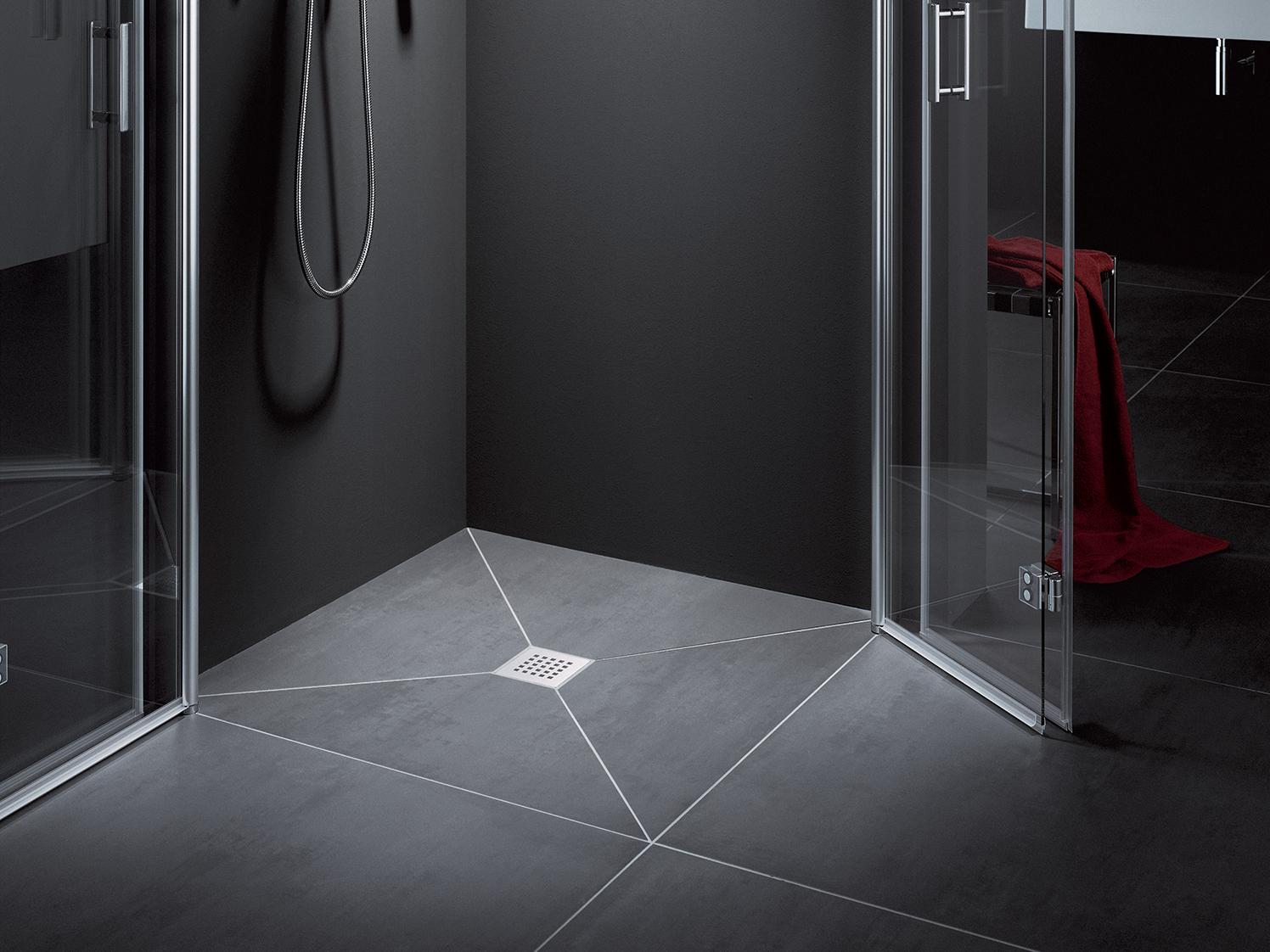 Benefits
Elegant point drain design and reliable drainage technology in shower board made of high-quality extruded polystyrene rigid foam

XPS

.
Attractive drain covers made of high-quality stainless steel.
Maximum installation safety and watertightness thanks to sophisticated technology and a comprehensive range of accessories.
Shower board system can be individually configured with different shower board and drain versions.
Comprehensive range of standard products for all shower boards to suit every common shower set-up.
Extensive special dimensions program for shower board system versions and complete shower boards. Special solutions available on request.
All shower boards can be adapted to individual conditions on site without loss of warranty.
POINT wet floor system tested and approved by building authorities (abP).
Meets the requirements of DIN 18534 – waterproofing for indoor applications.
Certified 

sound insulation

in accordance with DIN 4109 and VDI 4100 thanks to special sound insulation mats.
Made in Germany.
A 20 year after-sales guarantee for spare parts after the model has been discontinued.
Impressions and inspiration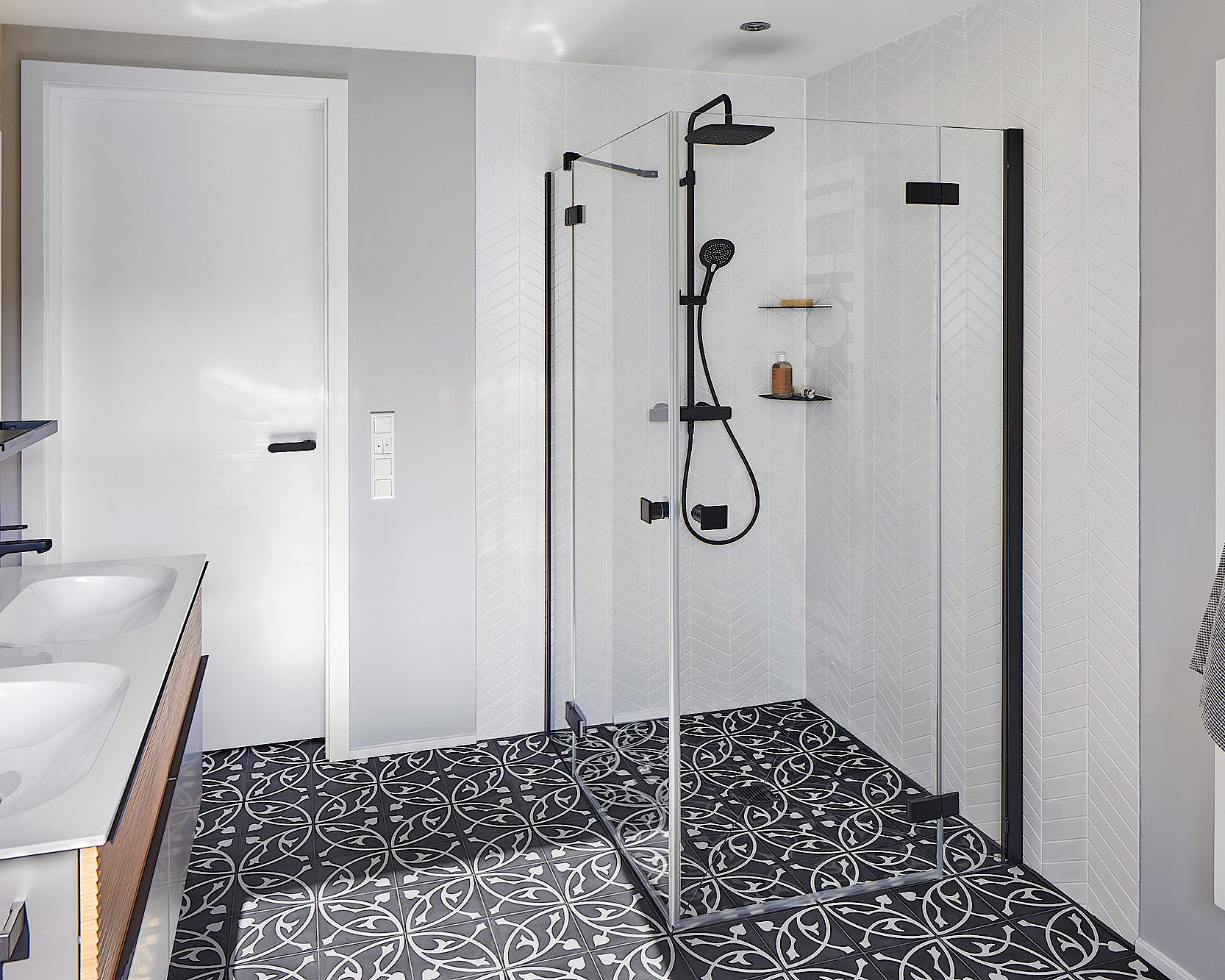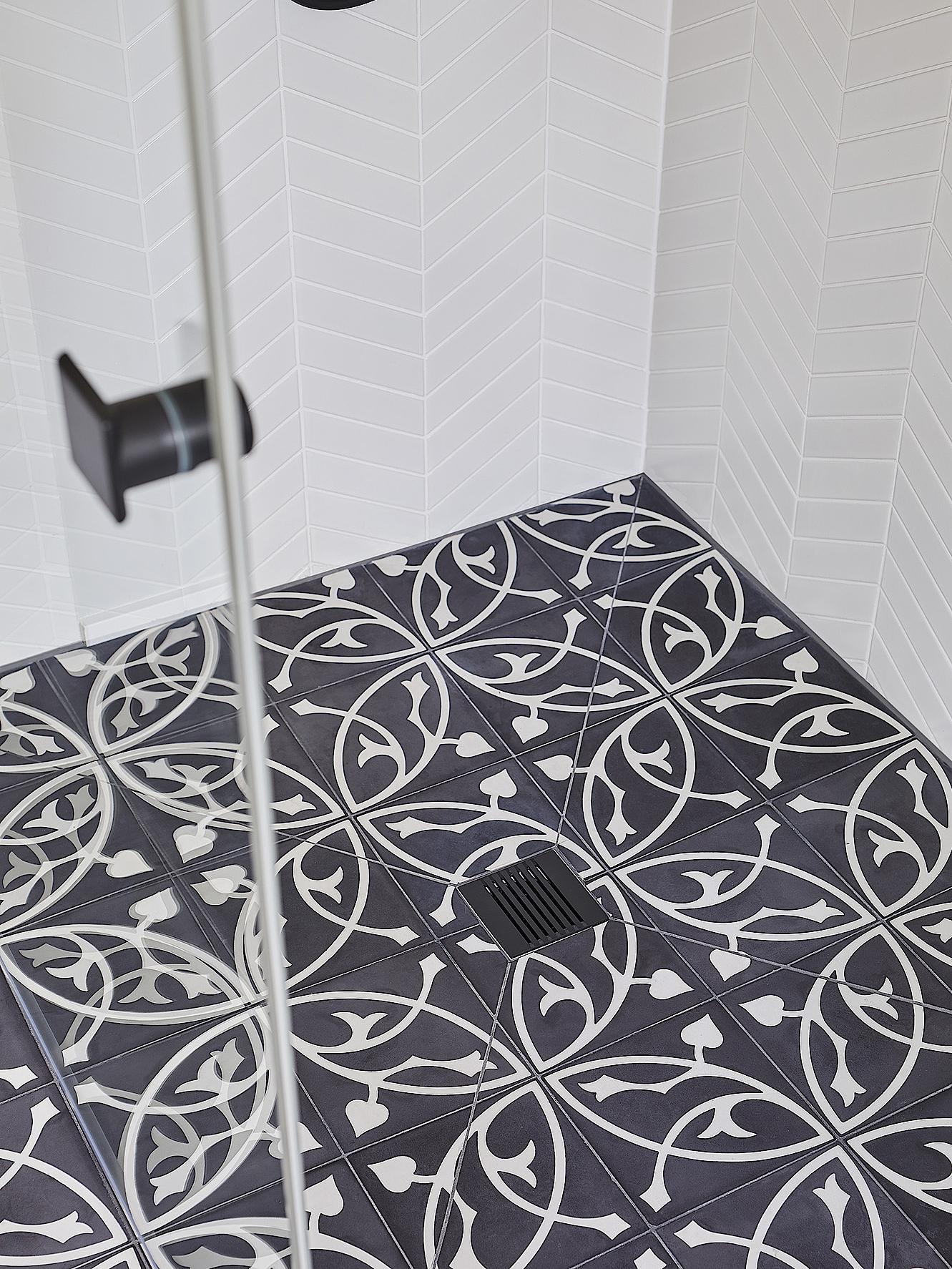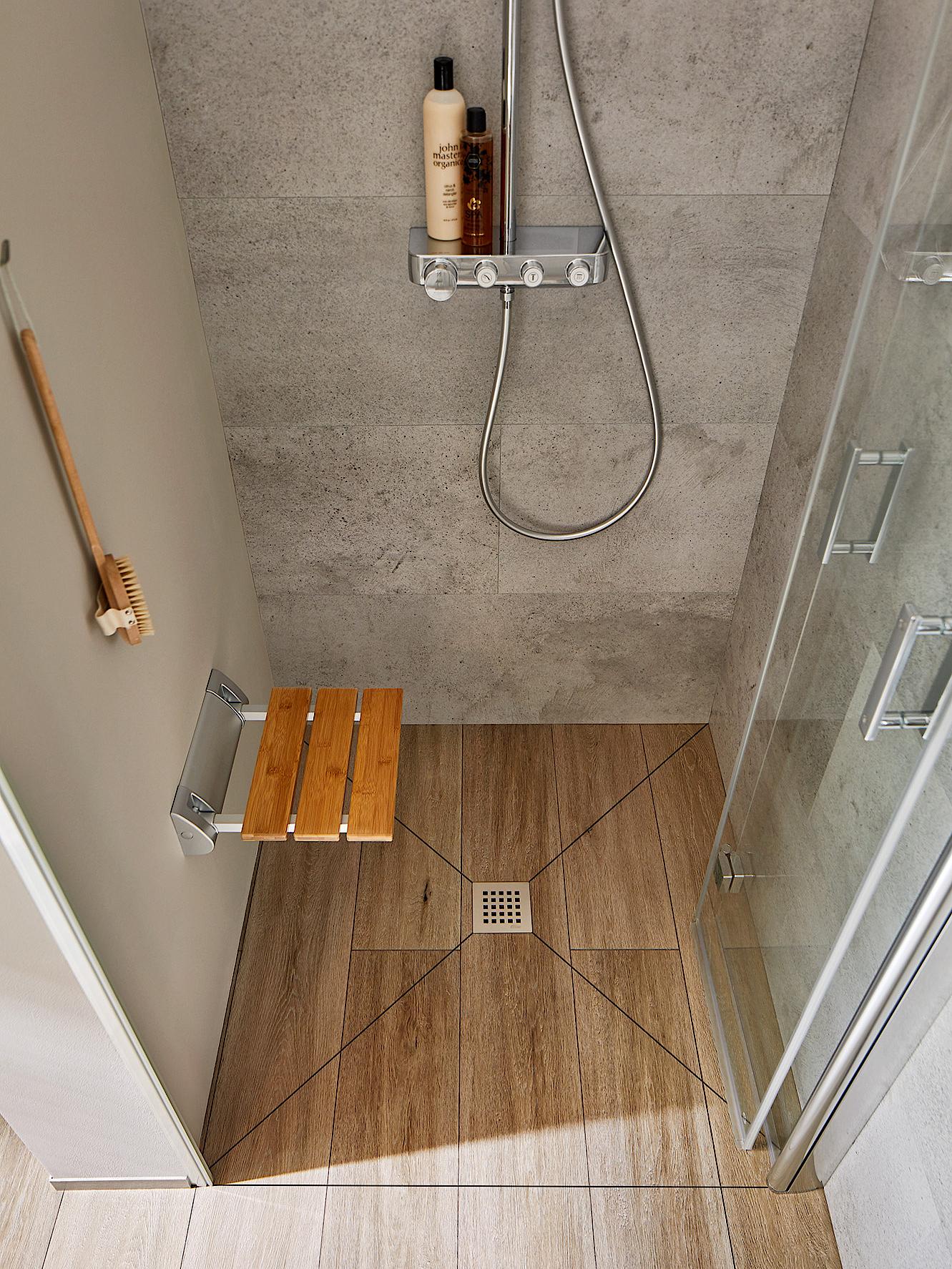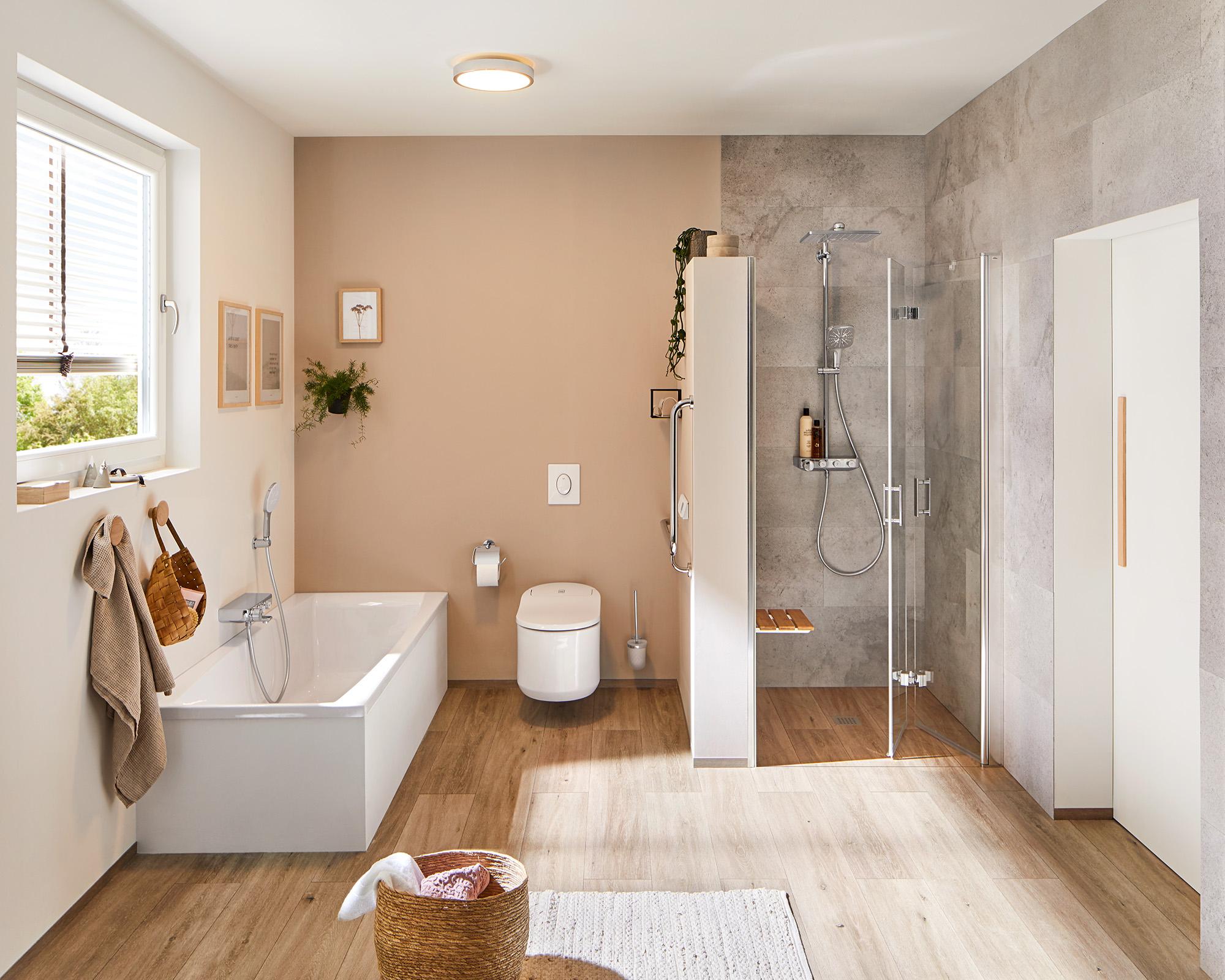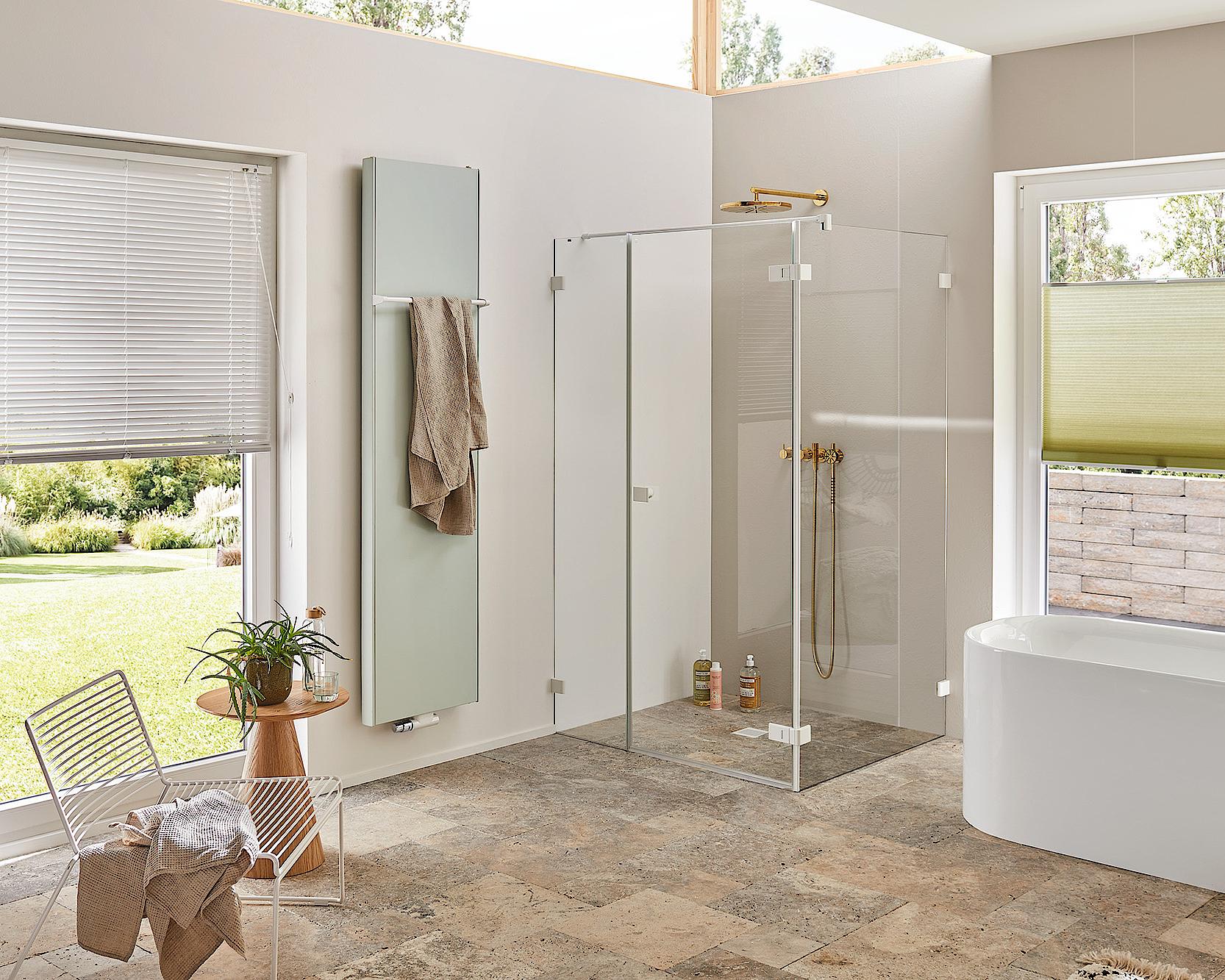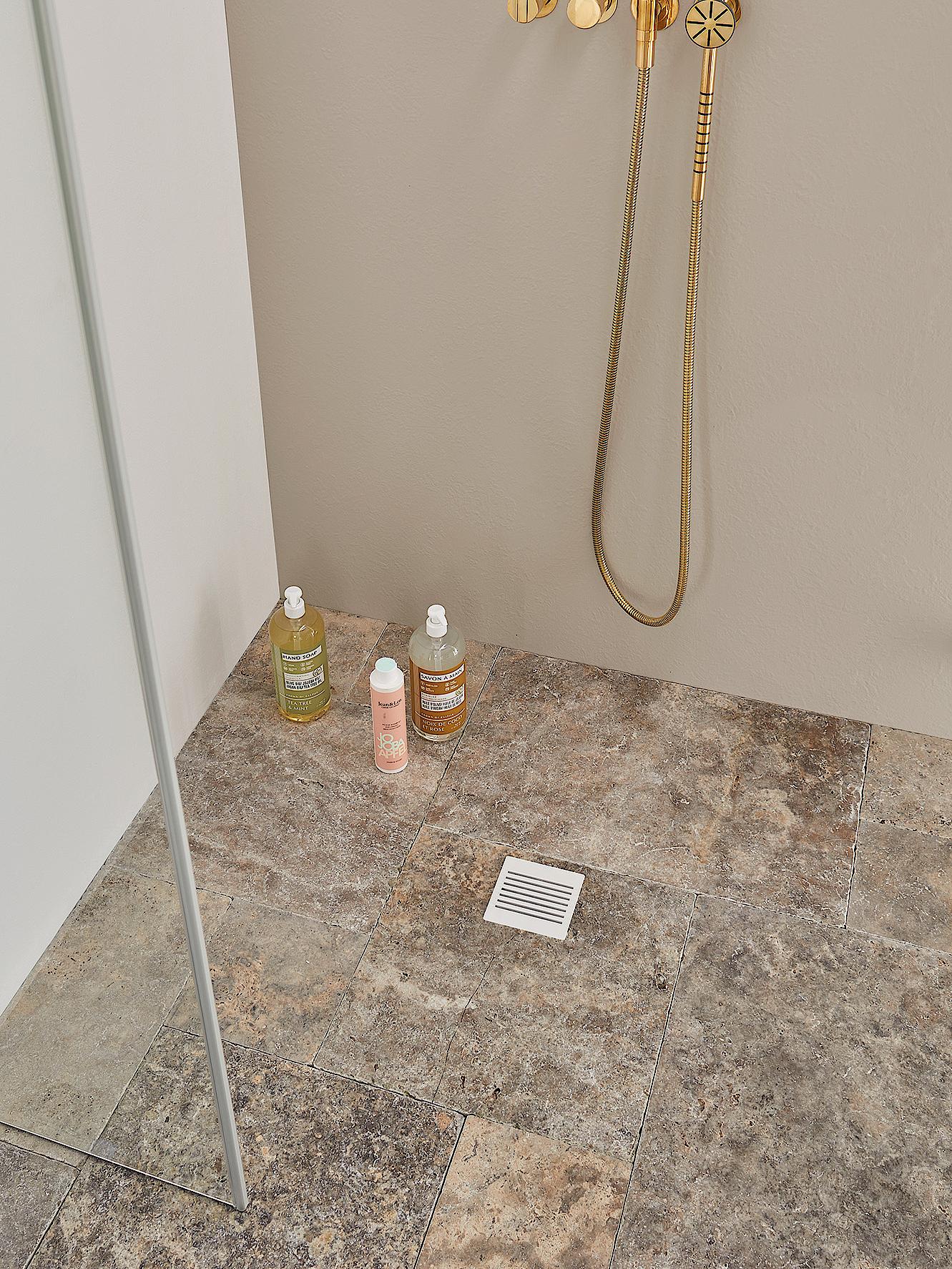 Installation situation
Semicircle
Beside bathtub
Free
Pentagon
Recess
On bathtub
U-shaped shower enclosure
Corner
Quadrant
Door Type
Folding door
Hinged door
Hinged folding door
Walk-in
Two-part hinged door
Off-floor sliding door
Sliding door
Experience now in a exhibition on site
With our special exhibition search, you can experience your desired shower enclosure up close and personal at your leisure at a local specialist dealer. Simply enter the address in whose vicinity you would like to visit the exhibitions.