Quality "Made in Germany"
The quality of a strong brand.
Kermi has a wide range of products for every requirement and installation situation. All Kermi shower enclosures are made on site in Plattling in Lower Bavaria and are characterized by the highest quality "Made in Germany". In addition to that, Kermi offers a 20 year aftersales guarantee for spare parts after discontinuation of a model.
Quality "Made in Germany" is Kermi's trademark, giving you the security of owning an all-round high-quality and long-lasting product. Kermi shower enclosures are characterized by exceptional durability and have been thoroughly tested according to EN 14428 (CE) and PPP 53005 (TÜV/GS), which among other things includes safety-in-use with regards to stability, splash water protection, and being easy-clean.


Quality at first glance
and at second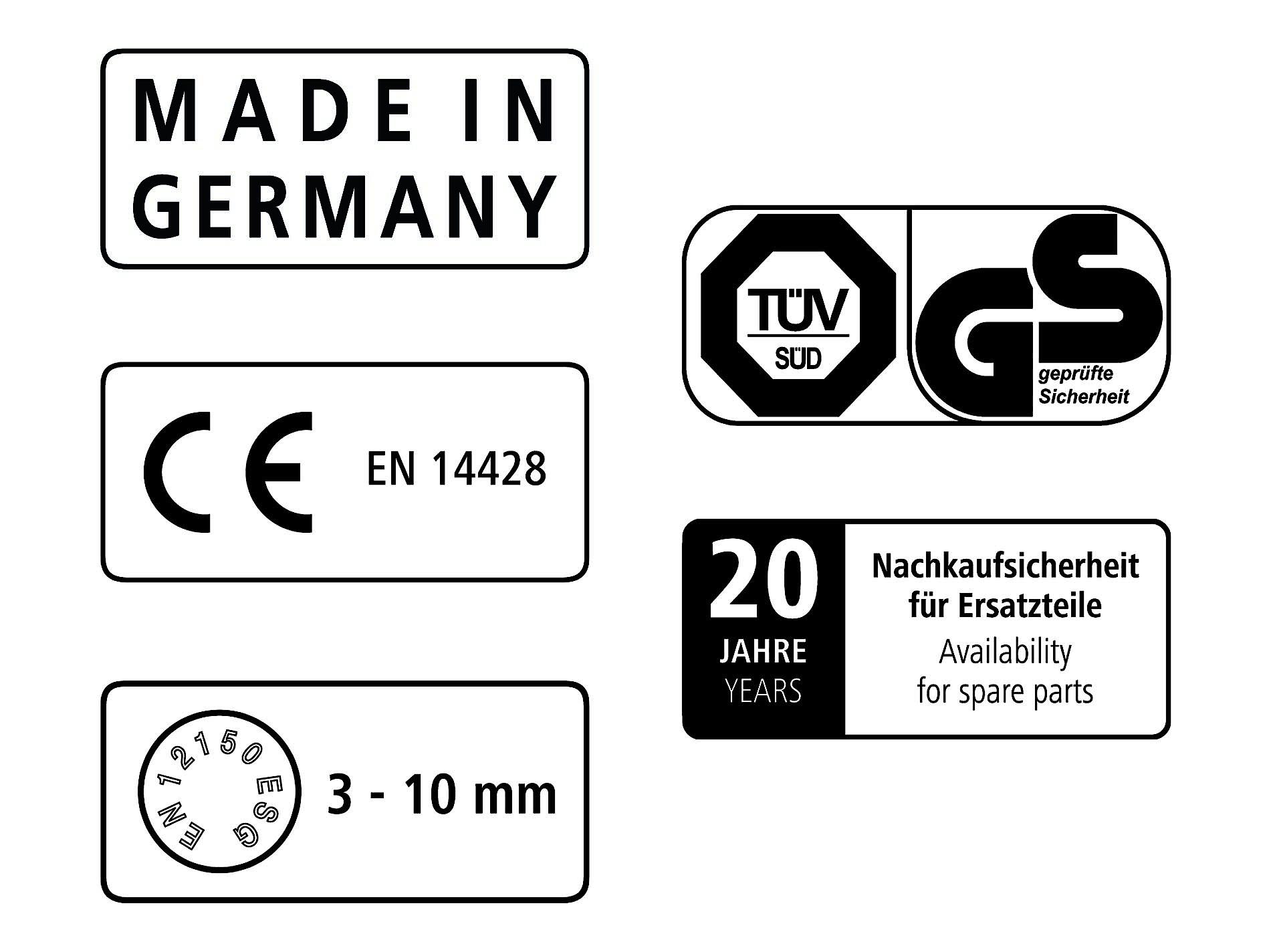 Your Kermi shower enclosure is not just a real eye-catcher. In addition to high-quality materials, it also stands out for its intrinsic values. For instance the strong construction that withstands the demands of a family's everyday life. You can rely on our certified quality in all aspects – major and minor. The tested quality of Kermi gives you the security of an all-round high-quality, long-lasting product. This is demonstrated, for example, by the TÜV Seal for stability, splash water tightness, and ease of care, or the fact that all glass elements satisfy the most demanding requirements of the ESG standard. Perfection is the main focus during processing as illustrated by comprehensive quality, environment, and energy management. Additionally, we also offer 20 years guaranteed availability on all spare parts after discontinuation of a model. First-class shower culture made in Germany, for more than 40 years. 
Durability
even after years of use
Sophisticated functionalities ensure your Kermi shower enclosure will bring you lasting enjoyment. Doors which open perfectly and close virtually silently – even after opening them a thousand times. 
The optional KermiCLEAN easy-clean coating for real glass makes it easier to keep clean. Following hygiene-technical assessment and microbiological tests carried out by an independent institute, KermiCLEAN has been certified as "suitable for use in all areas of the following facilities": hospitals, nursing homes, senior citizens' homes, schools, nurseries and similar institutions. During the test, TÜV certified durability of at least ten years.
Splash water protection
Water-repellent effect due to innovative sealing strips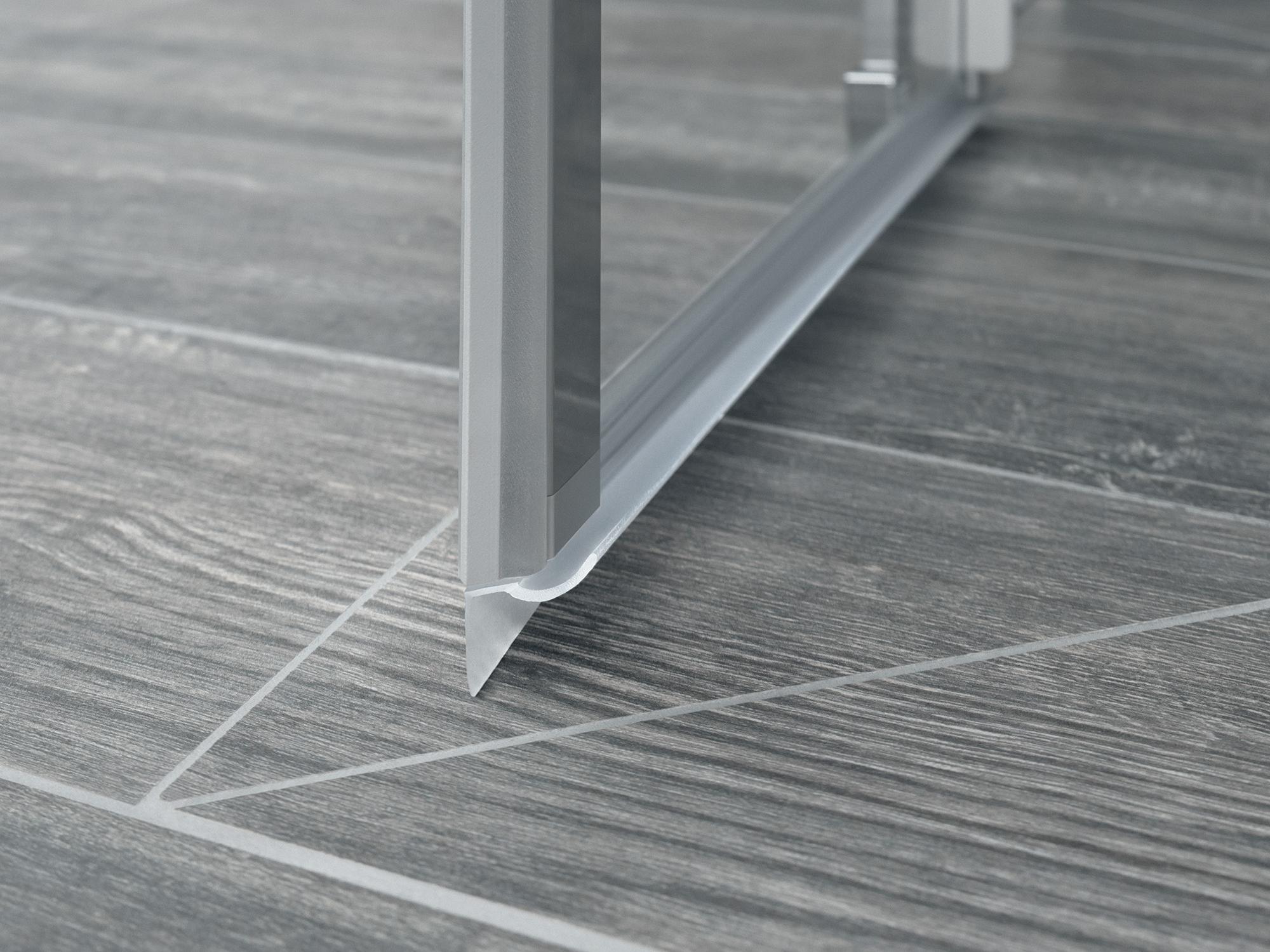 All Kermi shower enclosures meet the requirements of splash water protection testing in accordance with DIN EN 14428. It can be said, the higher the barrier, i.e., the floor profile, the less splash water escapes into the room. To ensure satisfactory splash water protection, even for off-floor shower enclosures without a floor sill, a special horizontal sealing strip with water-repellent effect is included in the scope of delivery.
Stability
through highest quality materials and meticulous processing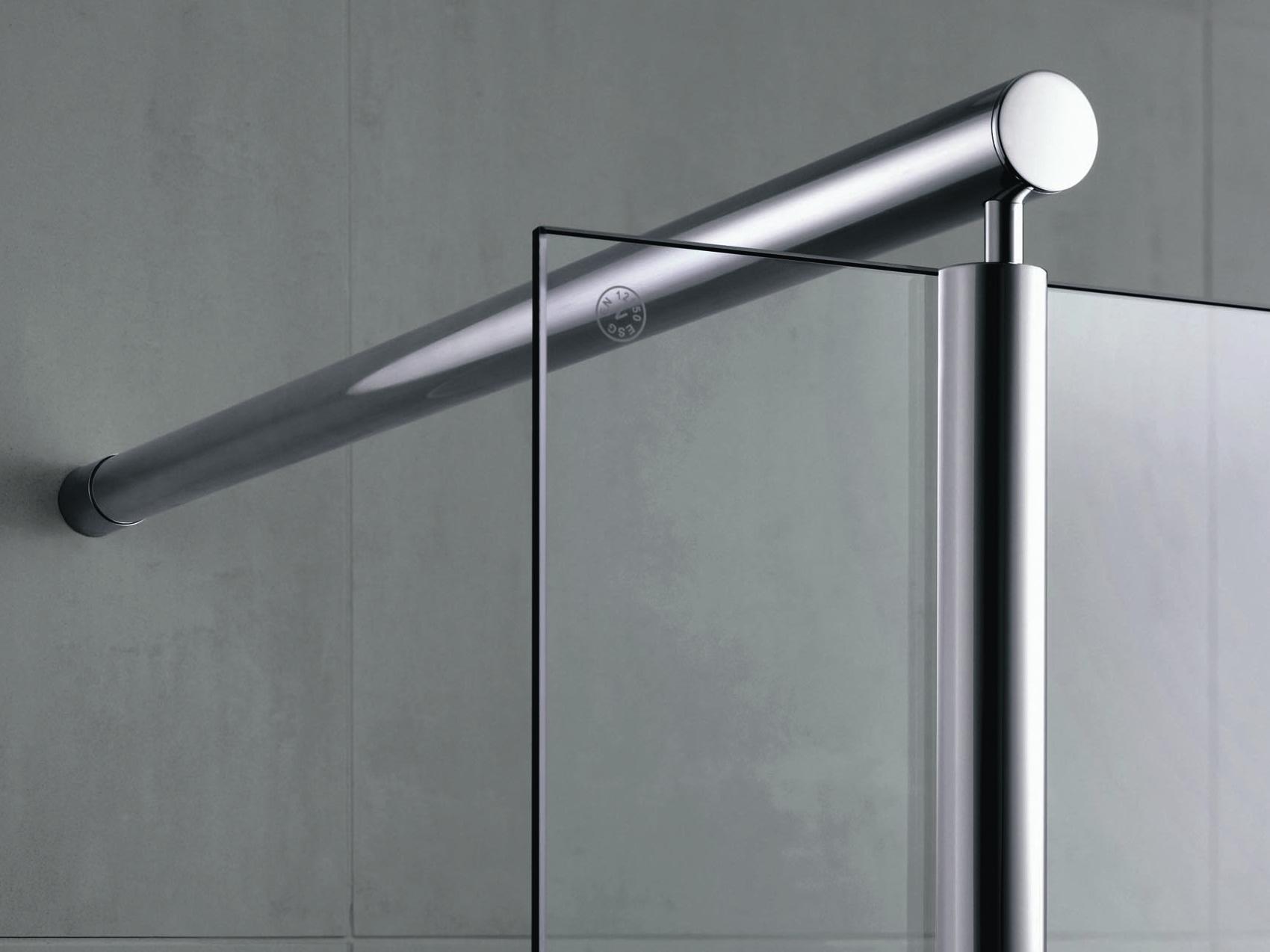 All Kermi shower enclosures have an extremely stable construction, using the highest quality materials and careful workmanship, which can withstand everyday use with ease. The stability of the Kermi shower enclosures is tested using a pendulum impact test. We only use strong, single-panel safety glass according to EN 12150, depending on the requirements of the product range and model, in the thicknesses 3 mm to 10 mm. The tempered glass exhibits significantly higher impact and shock resistance than untreated glass.