You appreciate straightforwardness – in terms of both design and price. A modern, floor-level solution would suit your taste down to the ground. You want to enjoy more freedom, even in a small space! RAYA is absolutely made for this. In combination with a Kermi wet floor system, your shower enjoyment will reach a whole new level. Hinges with linear designs, smooth profiles, and an ergonomic handle design respond to all senses. RAYA's functionality is also unbeatable – thanks to two-part hinged door technology with rising hinge mechanism and an intelligent adjustment and size system that adapts perfectly to your Kermi wet floor system or your shower tray. Added to this is the high-quality single panel safety glass. Exclusive design at an incomparably reasonable price.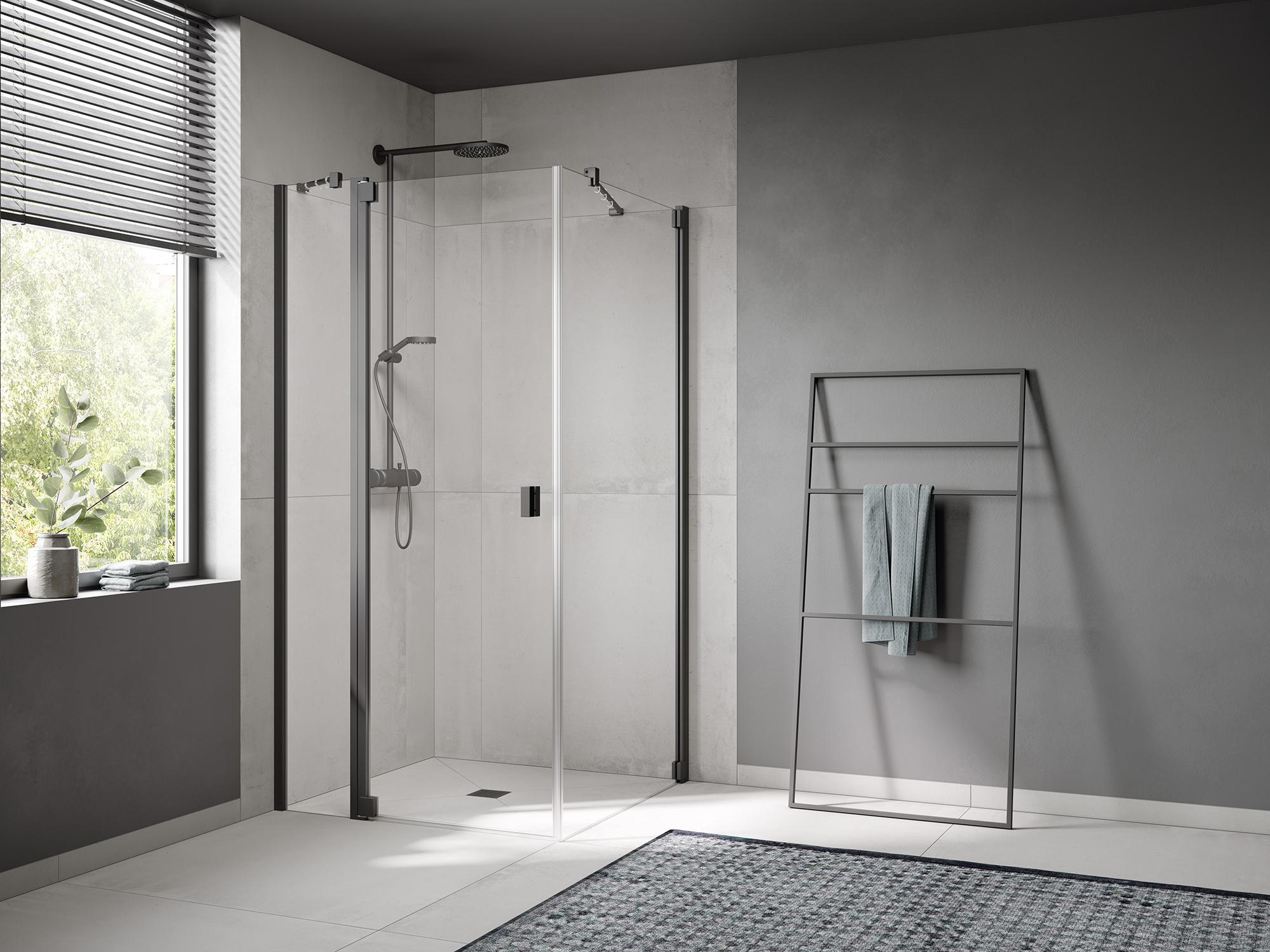 Benefits
Clean, linear design.
Strong

single panel safety glass

.
High-quality

anodized aluminum profiles

in Matt Silver and High-Gloss Silver.
High-quality metal hinges and handles.
Reliable two-part hinged door with rising hinge mechanism for ease of operation.
Concealed width adjustment in door and side wall hinges.
Standard height 1850 mm and 2000 mm.
Quadrant and semicircular shower enclosure standard height 2000 mm.
Suitable for installation on a Kermi wet floor system and almost any shower tray due to an intelligent adjustment and size system.
The special combination of a RAYA semicircular shower enclosure with LINE shower enclosure semicircular off center channel.
Impressions and inspiration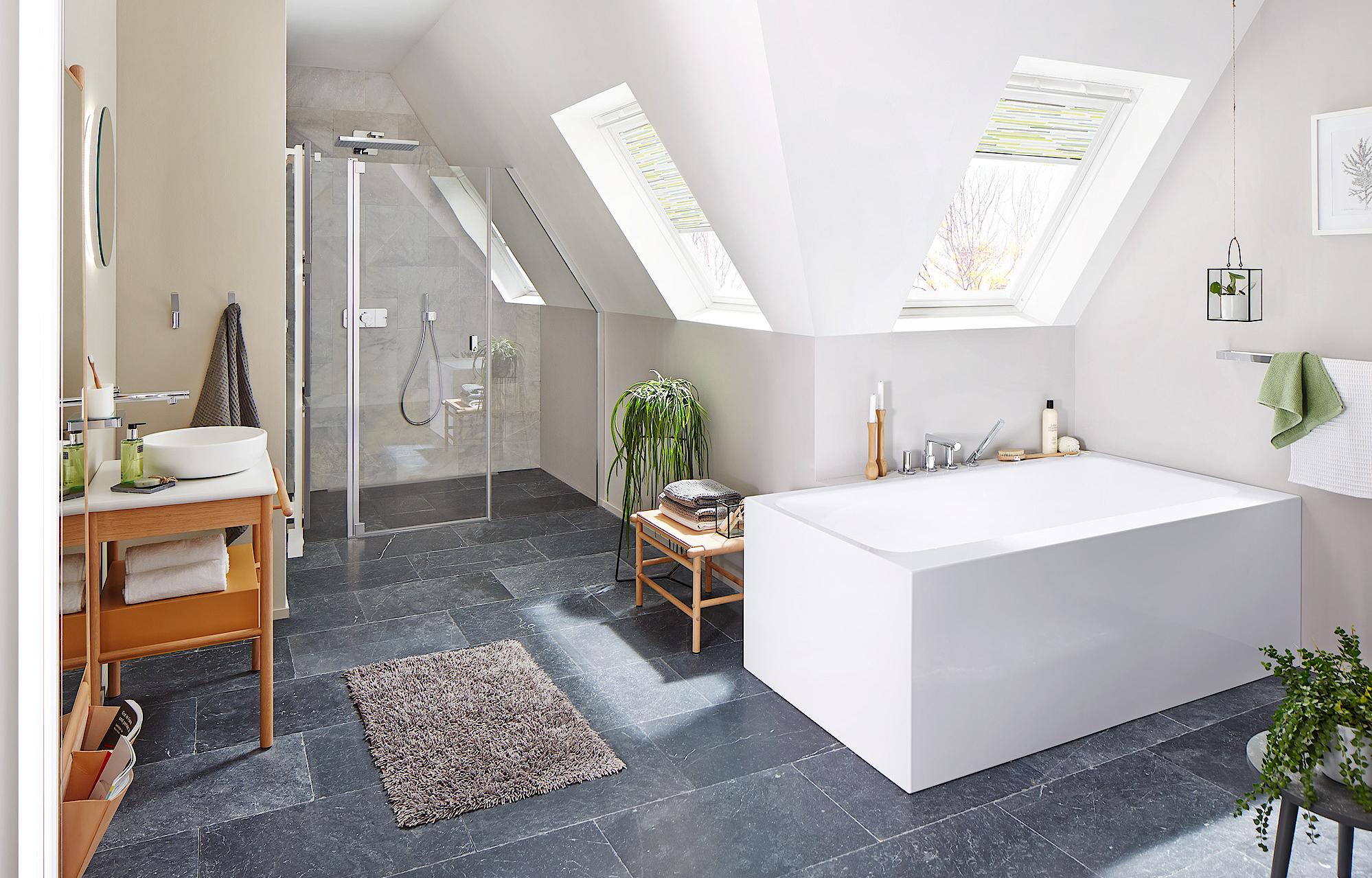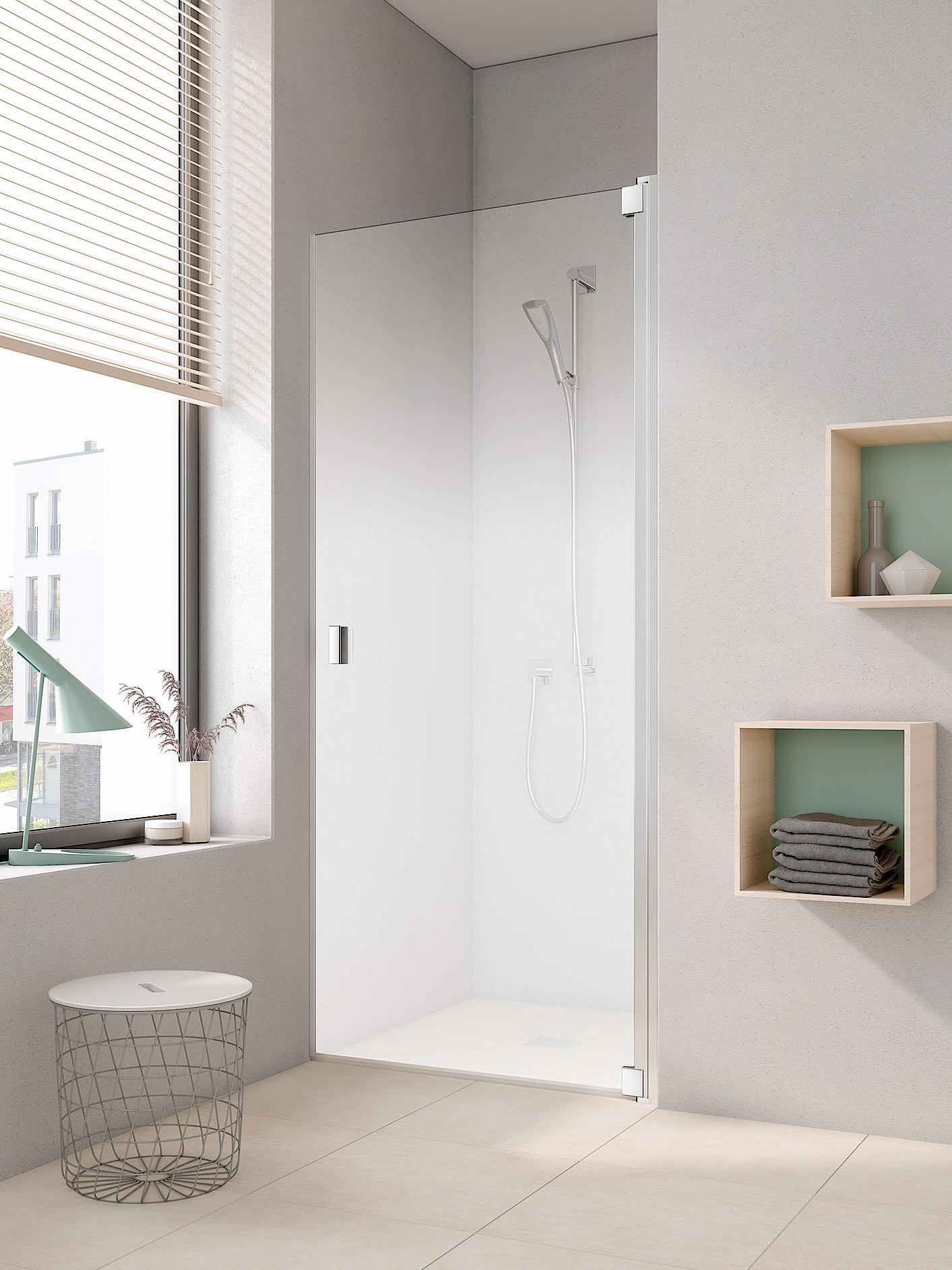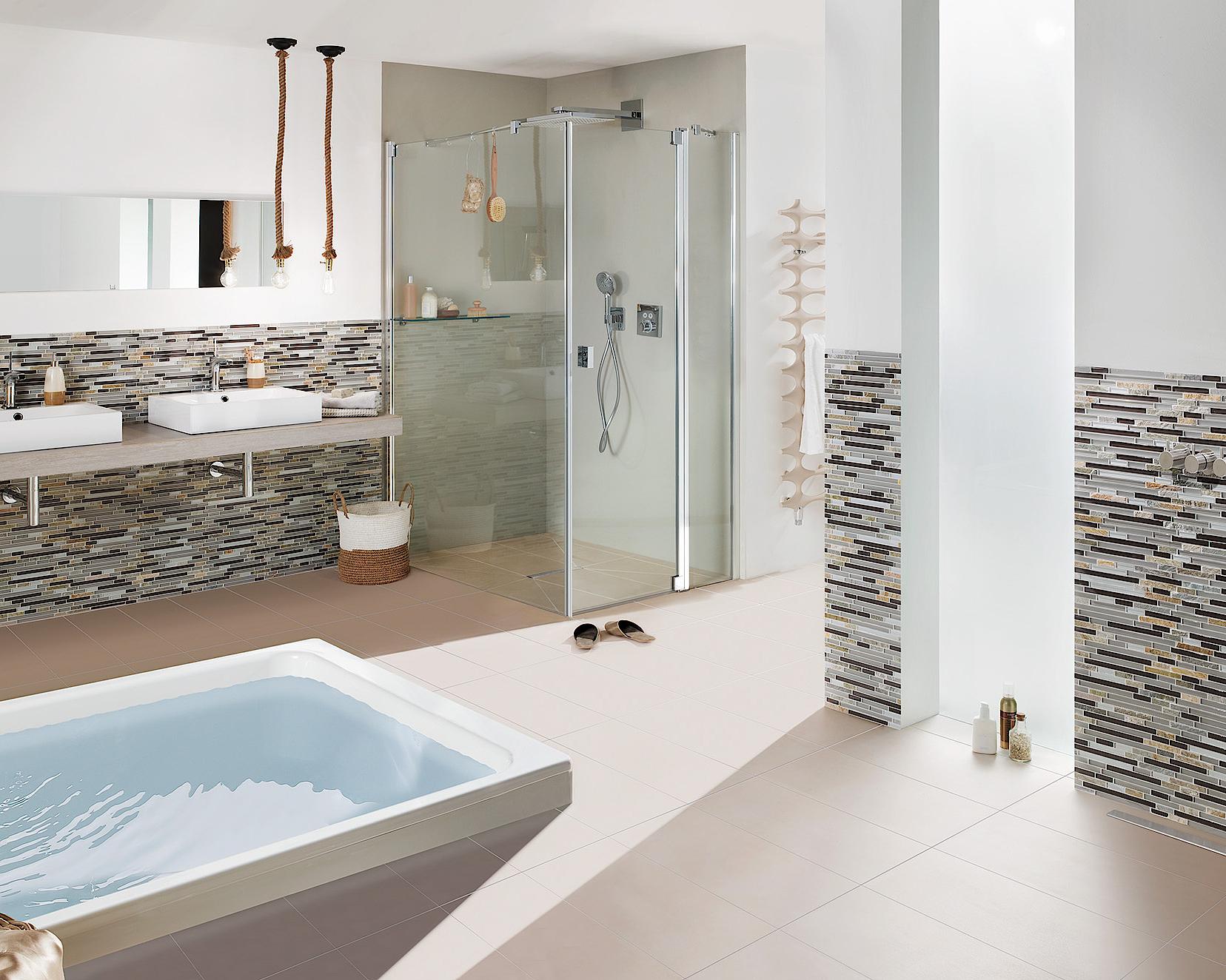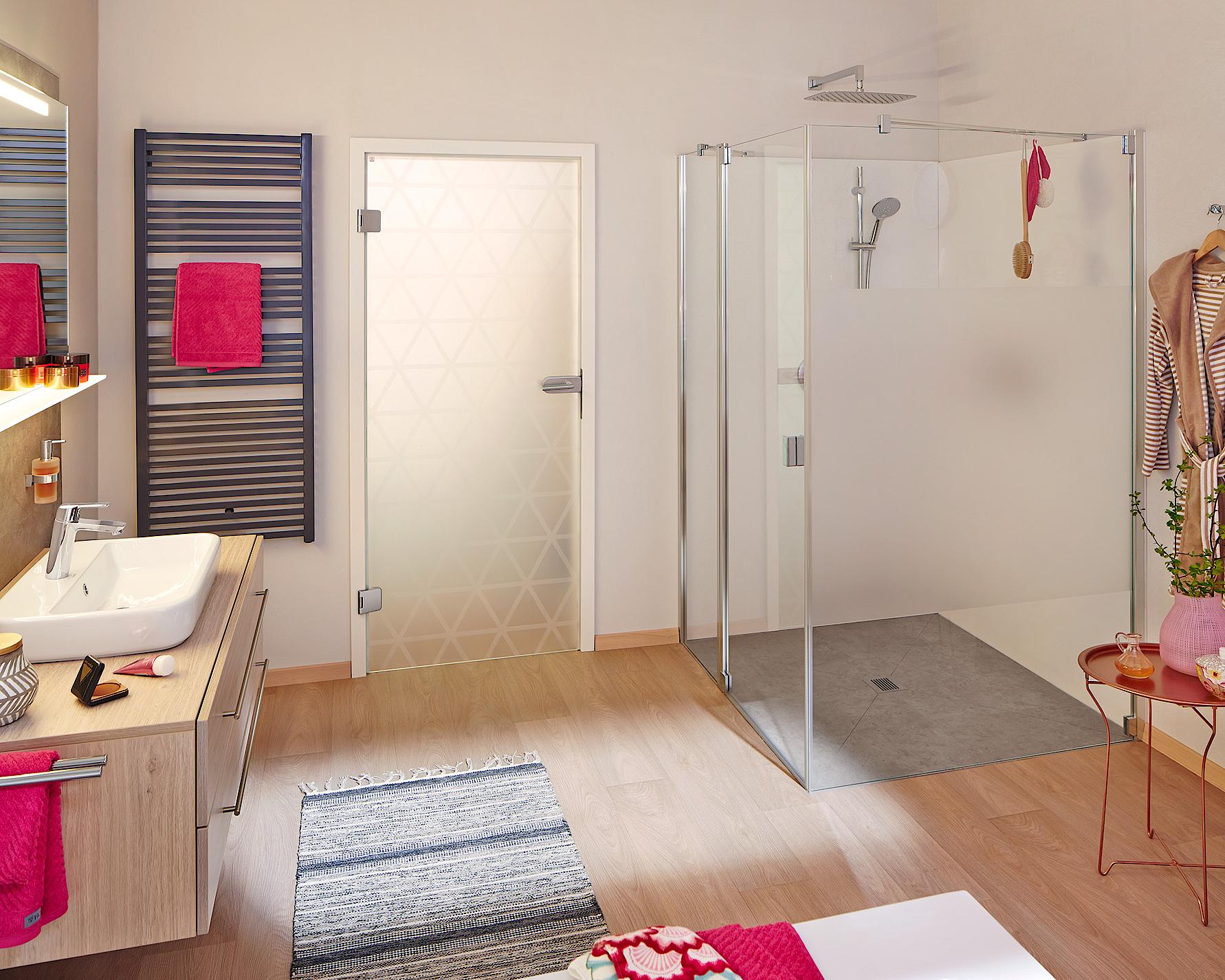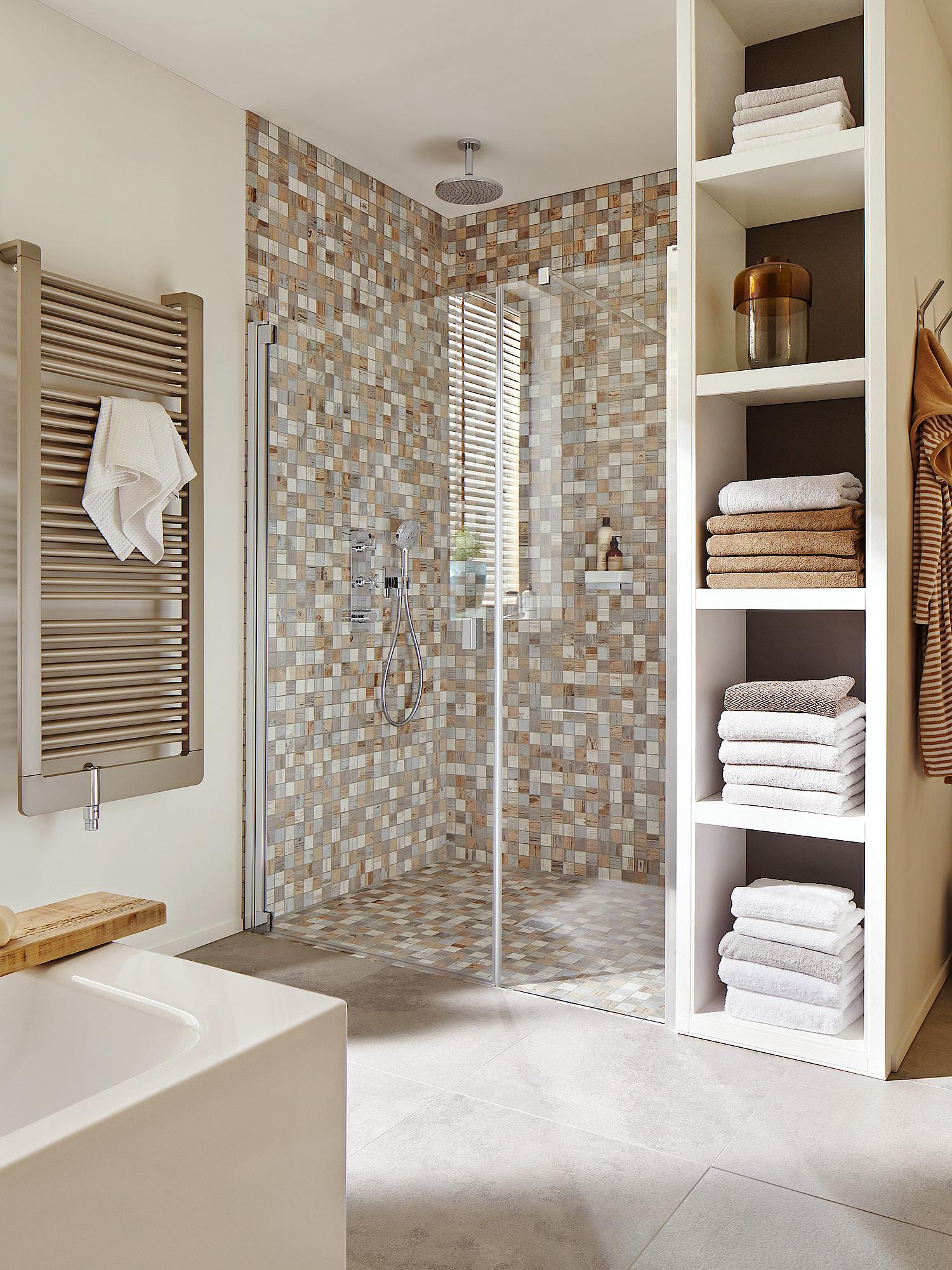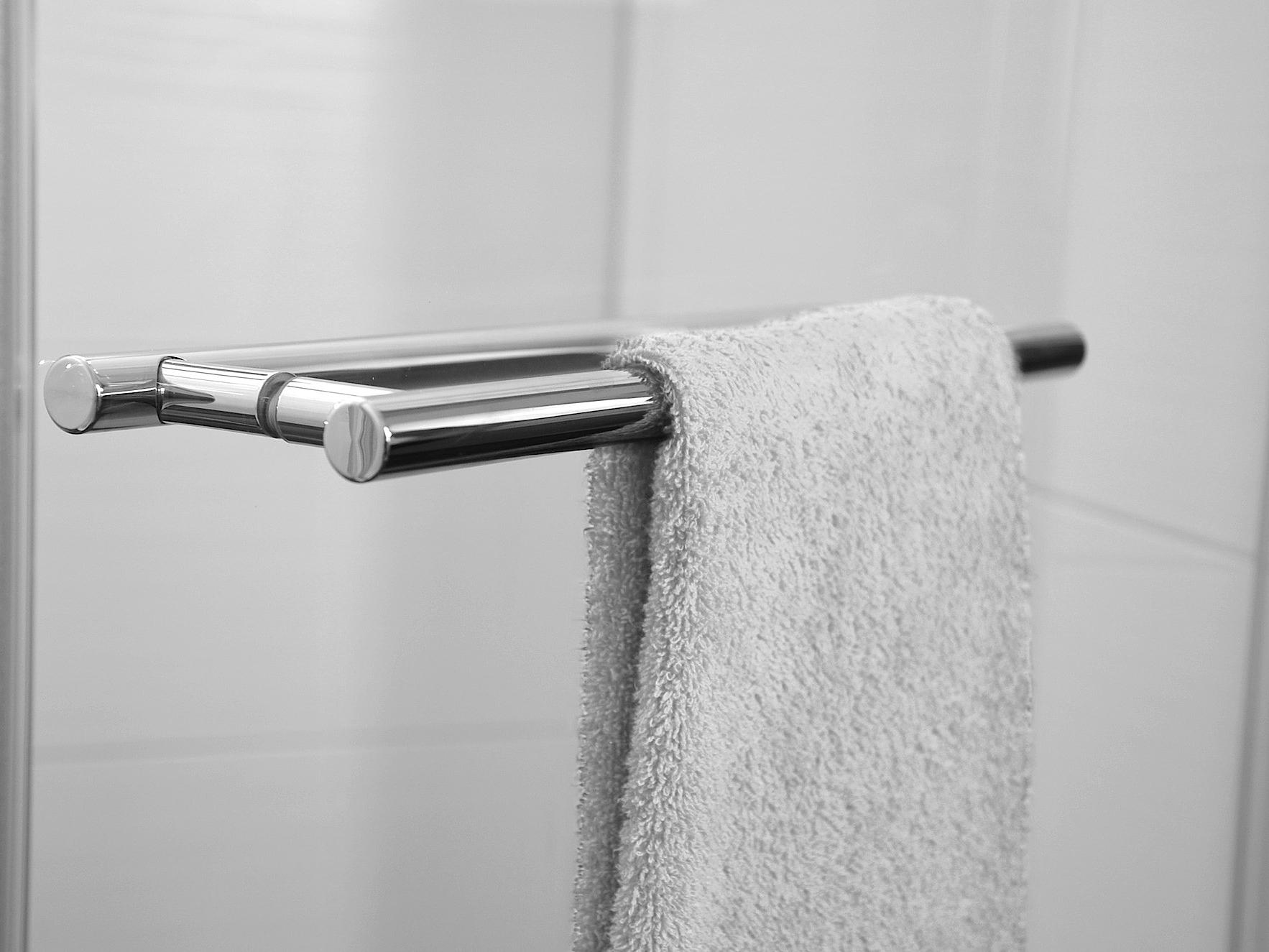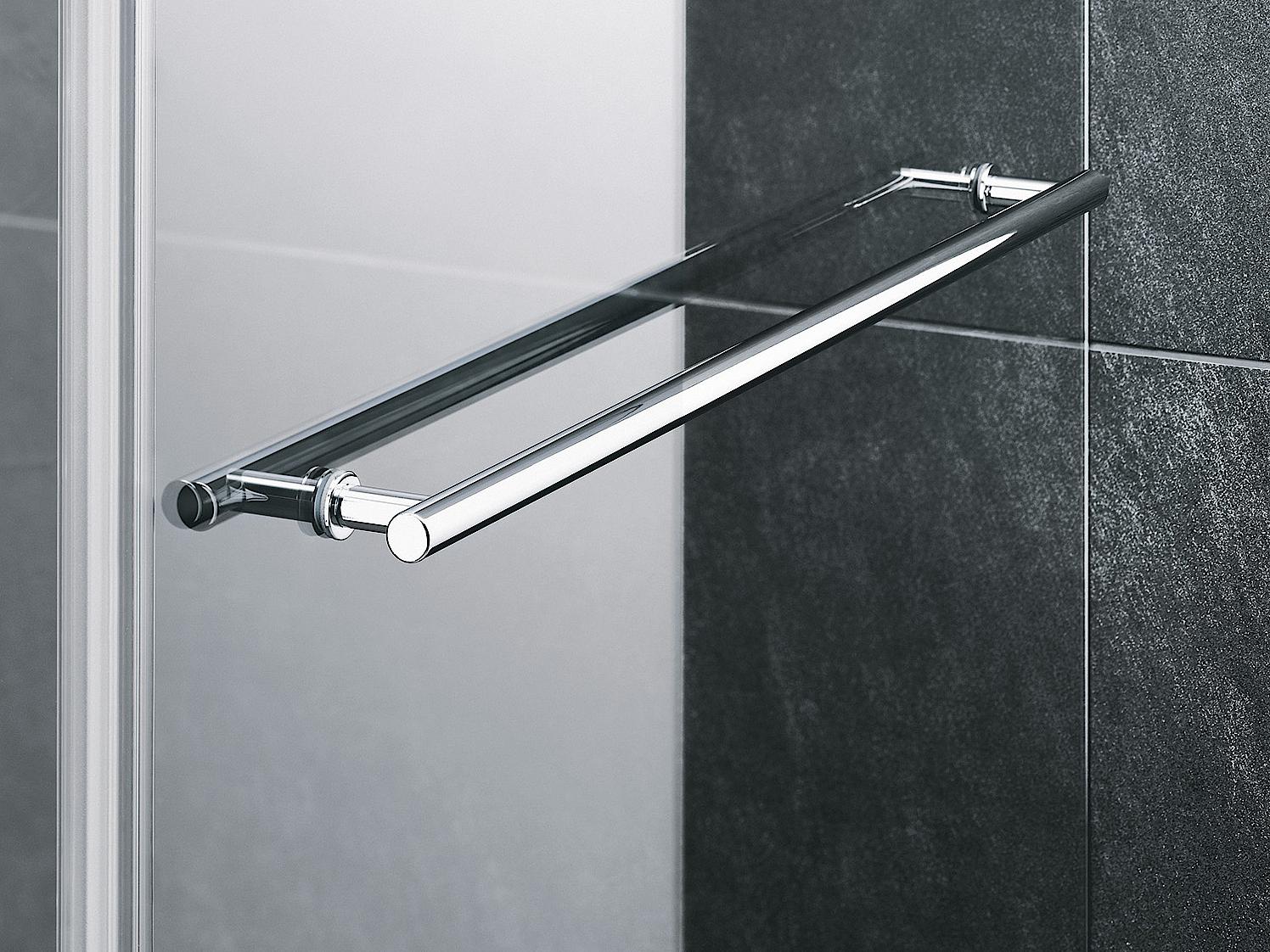 Cleaning
Correct cleaning is important.
Your shower enclosure is designed for minimum cleaning effort. With profiles from which water runs off cleanly and with generally smooth interior glass panel surfaces. However, to keep your Kermi shower enclosure shiny for a long time, there are some rules that you should follow. Profiles and glass panels should only be cleaned with mild, commercial cleaning agents.
Not sure which cleaning products are suitable for your Kermi shower enclosure?
We recommend the PremiumCLEAN cleaning agent from Kermi, which has been specially developed to gently clean our high-quality shower enclosures.
Maintenance
Minimal maintenance for optimal function.
The mechanical parts of the shower enclosures require some servicing too, so as to maintain their smooth operation over the course of many years. We therefore recommend that you lubricate the guide rails, castors, and hinges with Vaseline or silicone spray, for example, and re-tighten the screws of the castors, metal hinges, and rising hinge mechanism.
The CLEAN easy-clean coating
The CLEAN easy-clean coating is a special treatment that provides the glass with an extra smooth surface coating which prevents dried-on water drops, soap residue, dirt, and the build up of limescale deposits. However, residue can still show on glass with CLEAN coating, and so cleaning is still important. But the main clean is much easier and much less tiring.
Installation situation
Semicircle
Beside bathtub
Free
Pentagon
Recess
On bathtub
U-shaped shower enclosure
Corner
Quadrant
Door Type
Folding door
Hinged door
Hinged folding door
Walk-in
Two-part hinged door
Off-floor sliding door
Sliding door
Surfaces
Depending on series model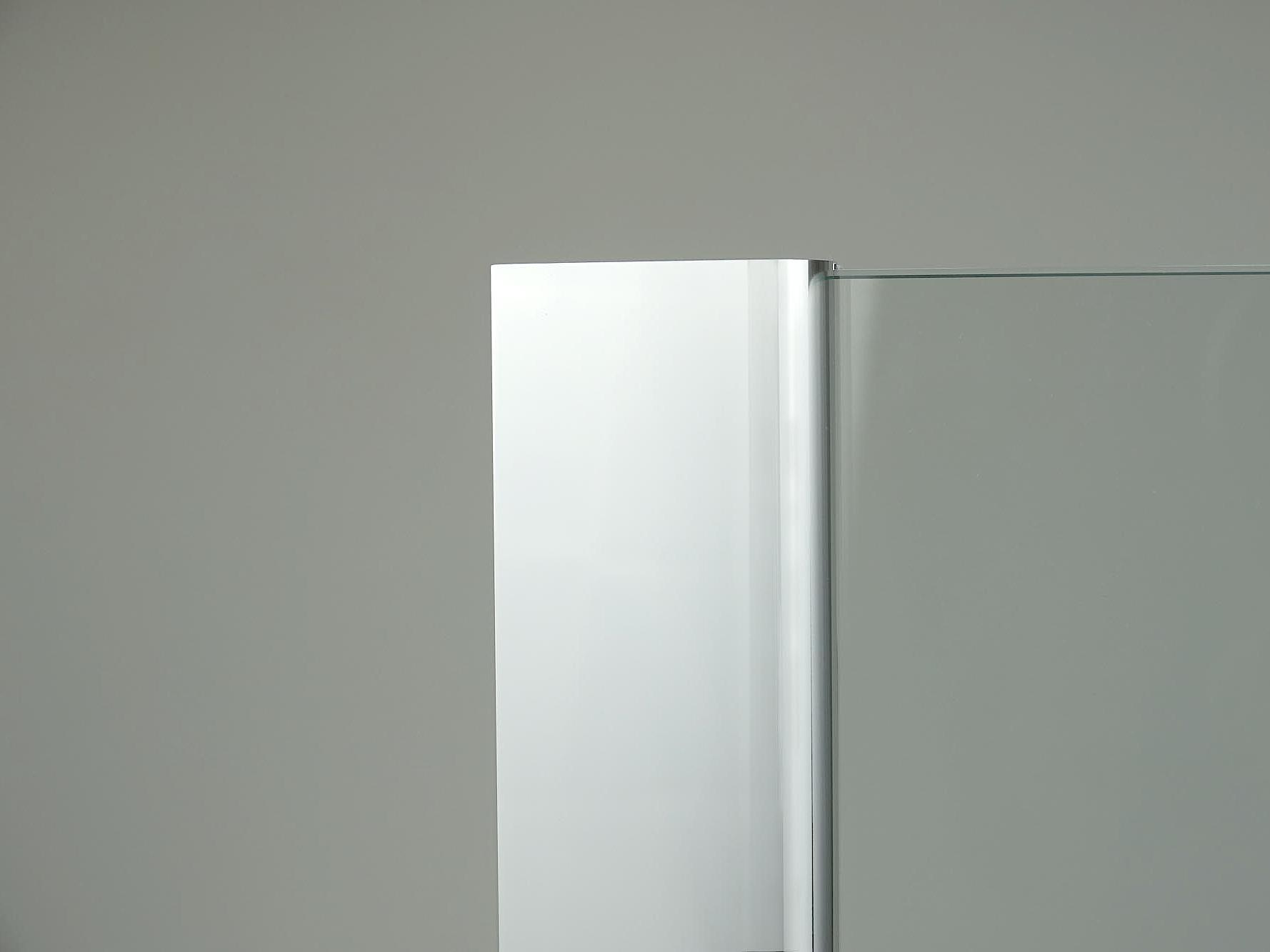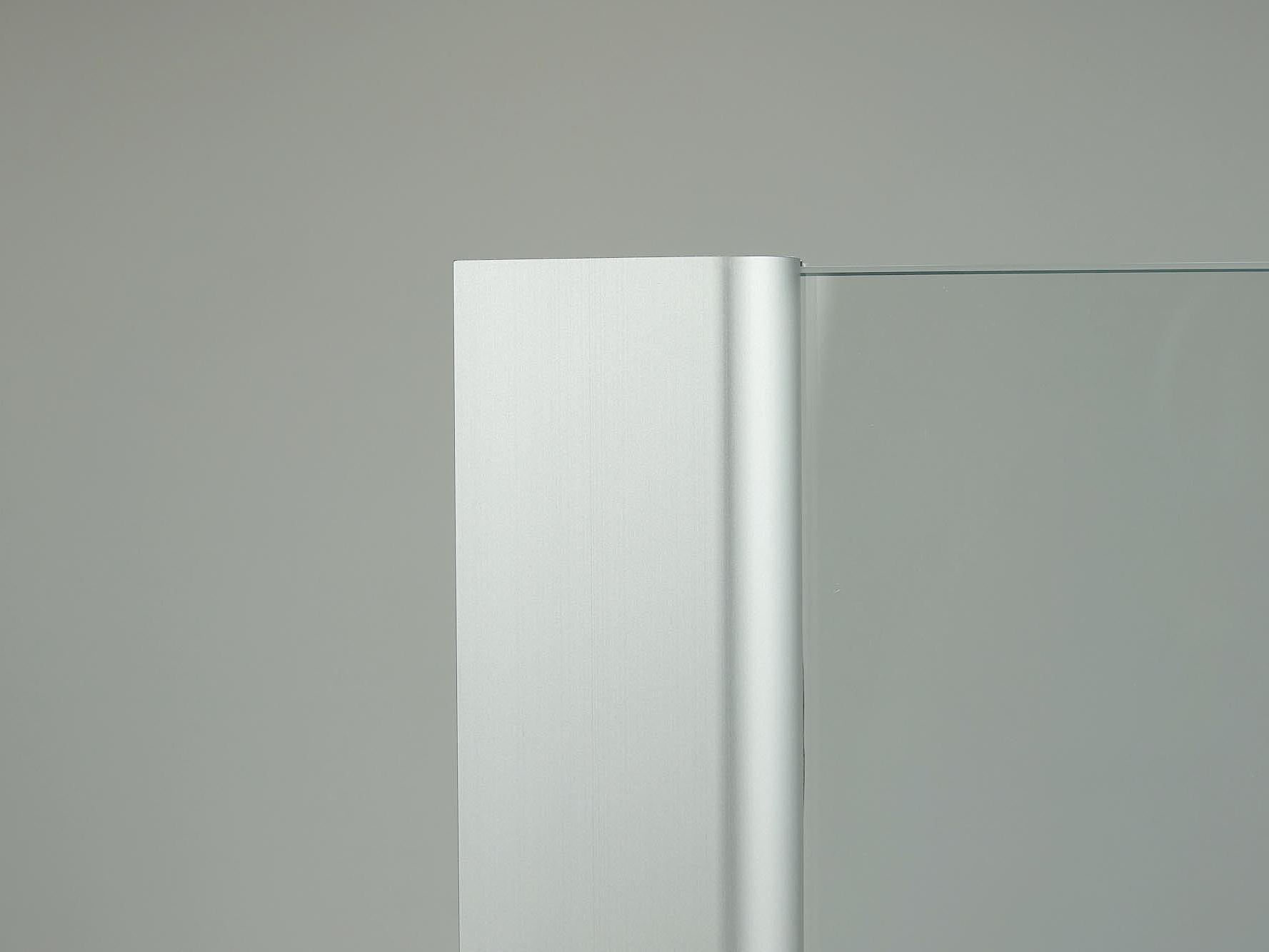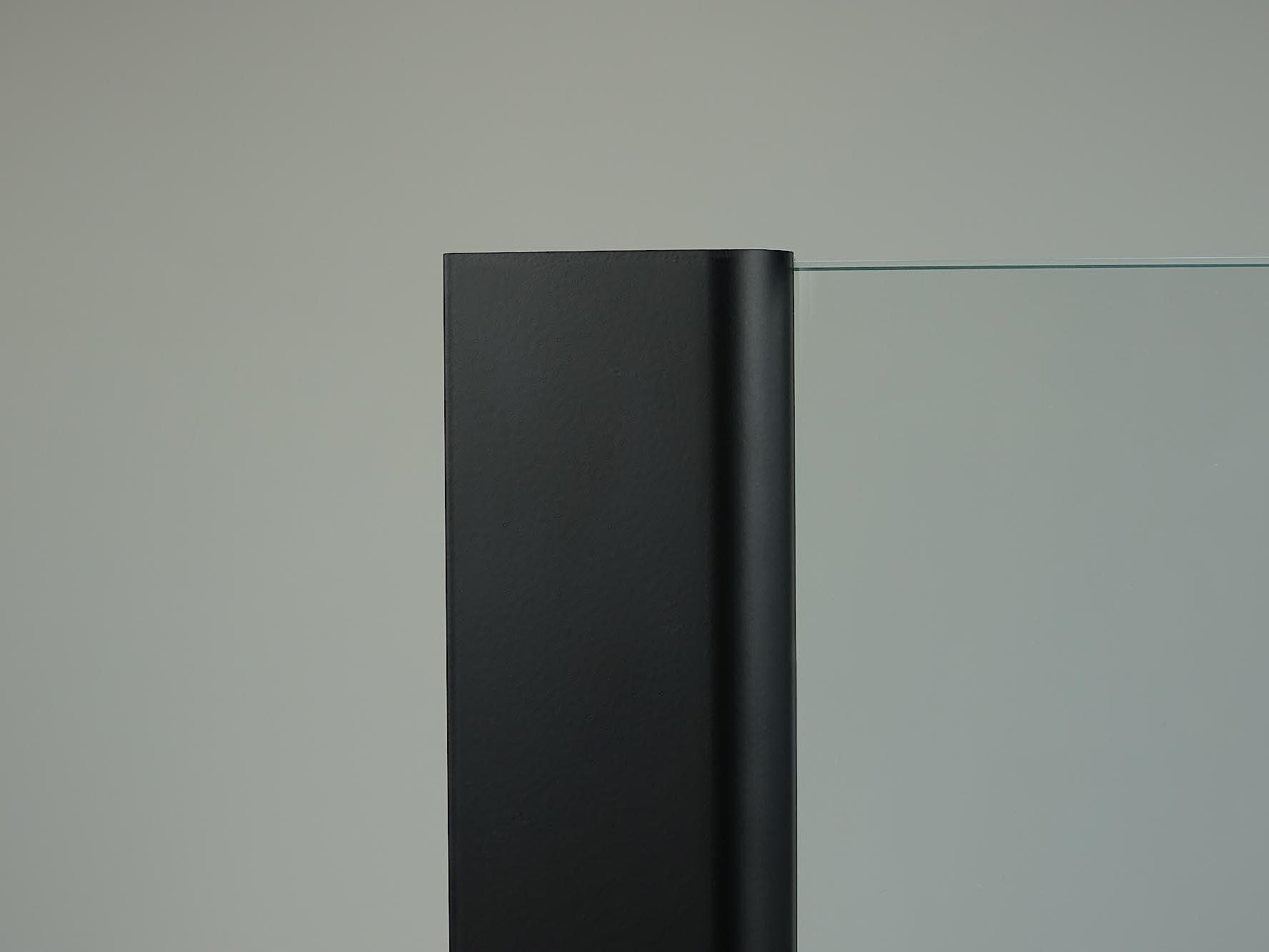 Glass options
Available with KermiCLEAN easy-clean coating as an option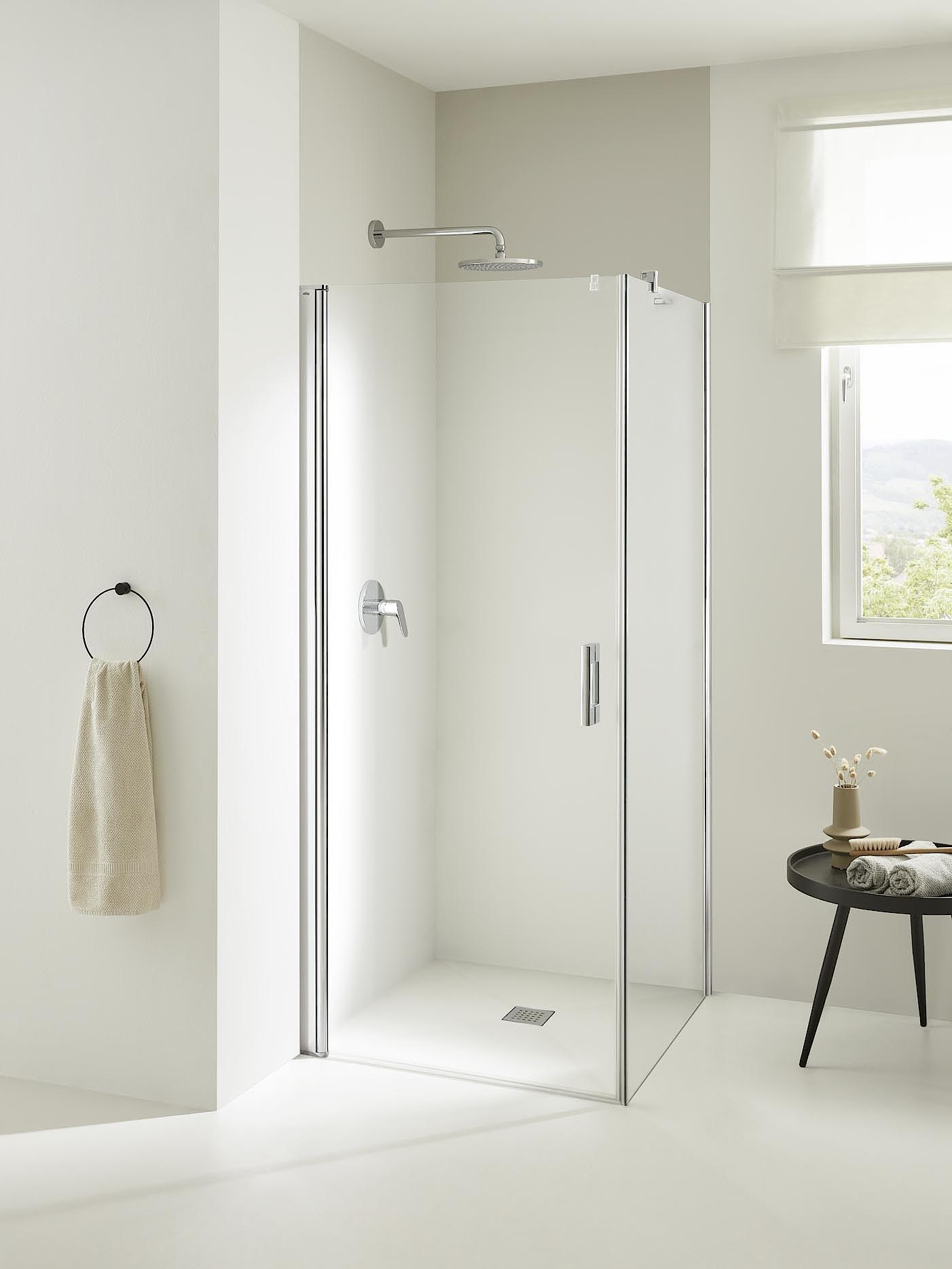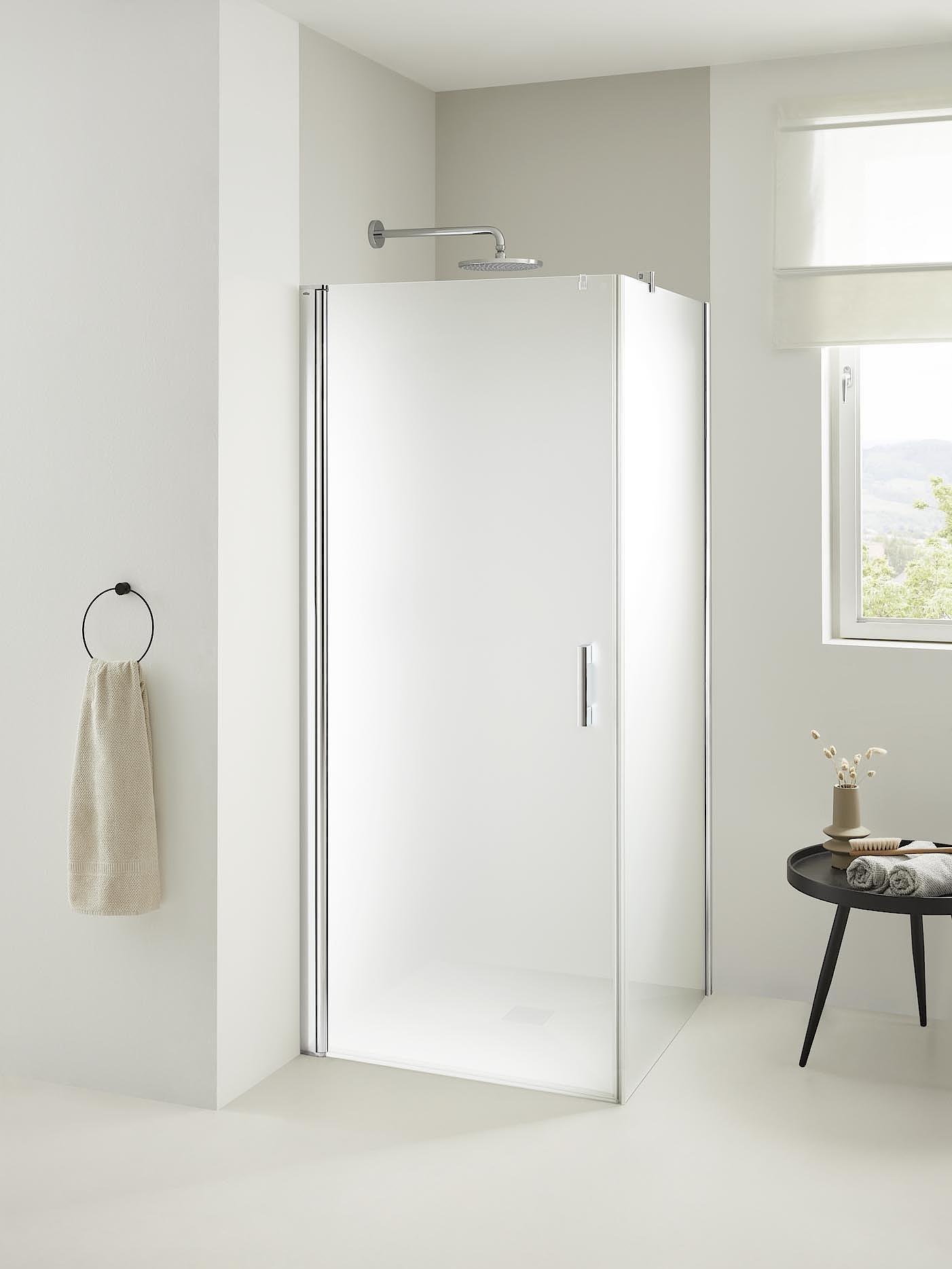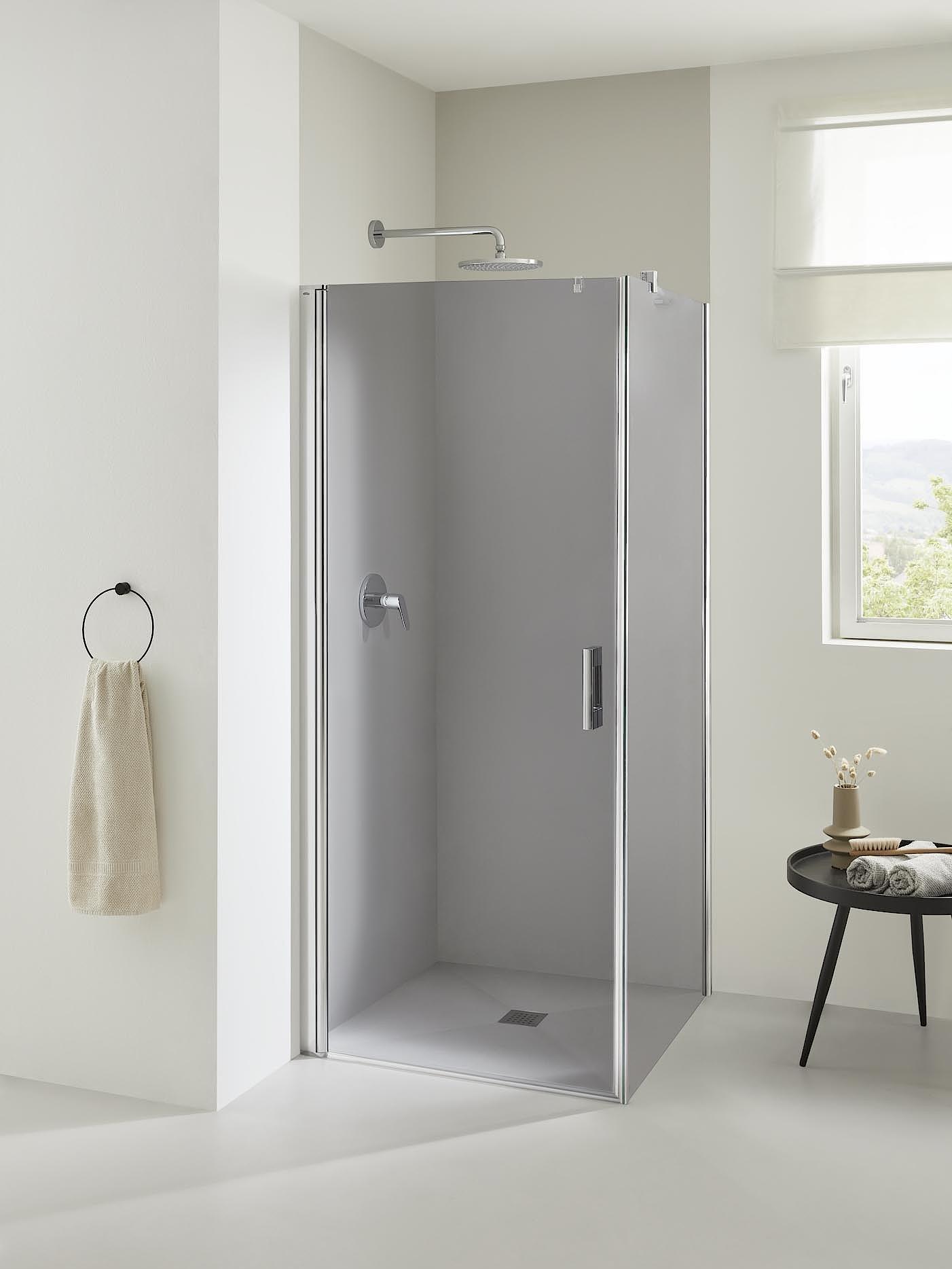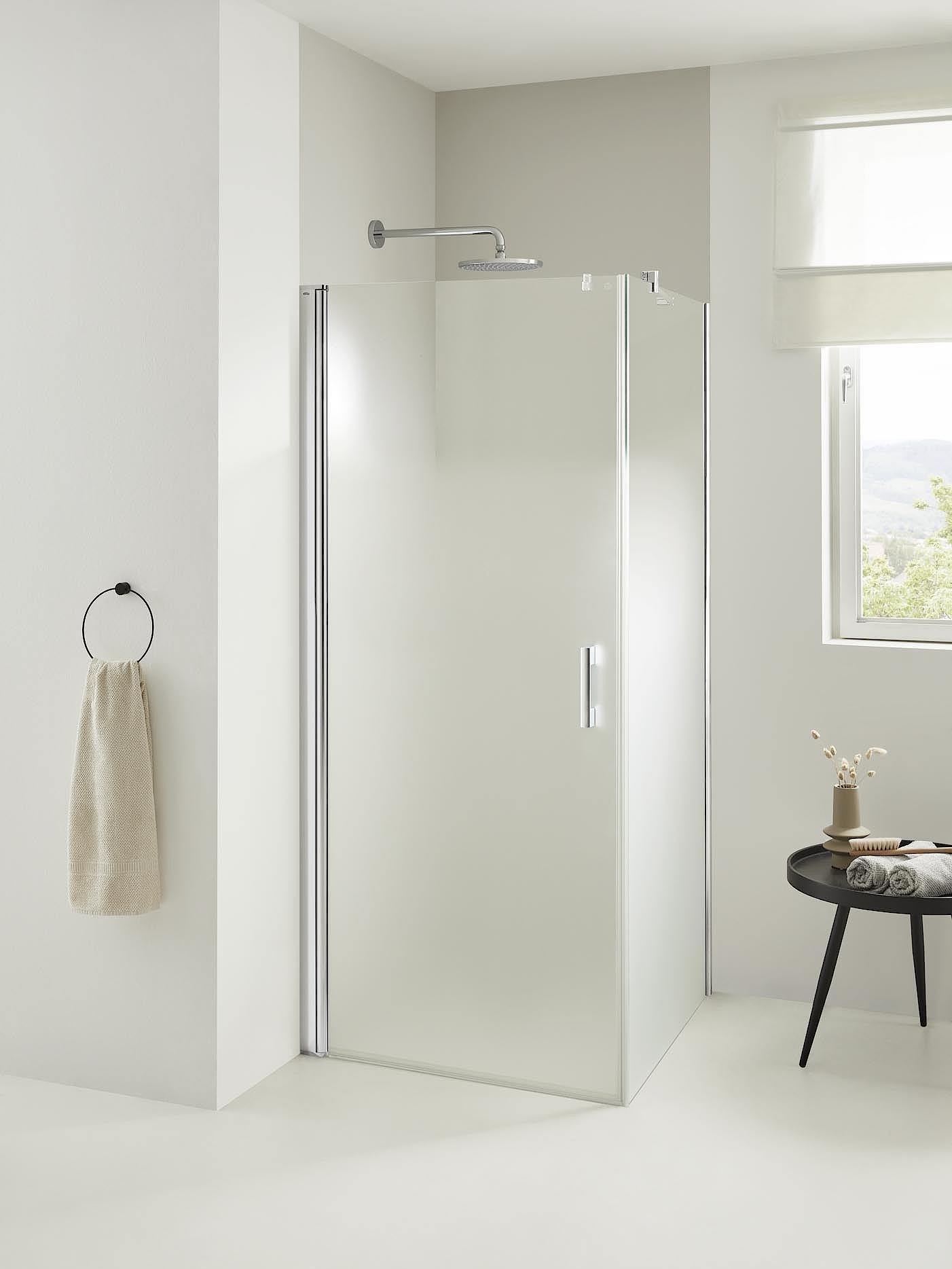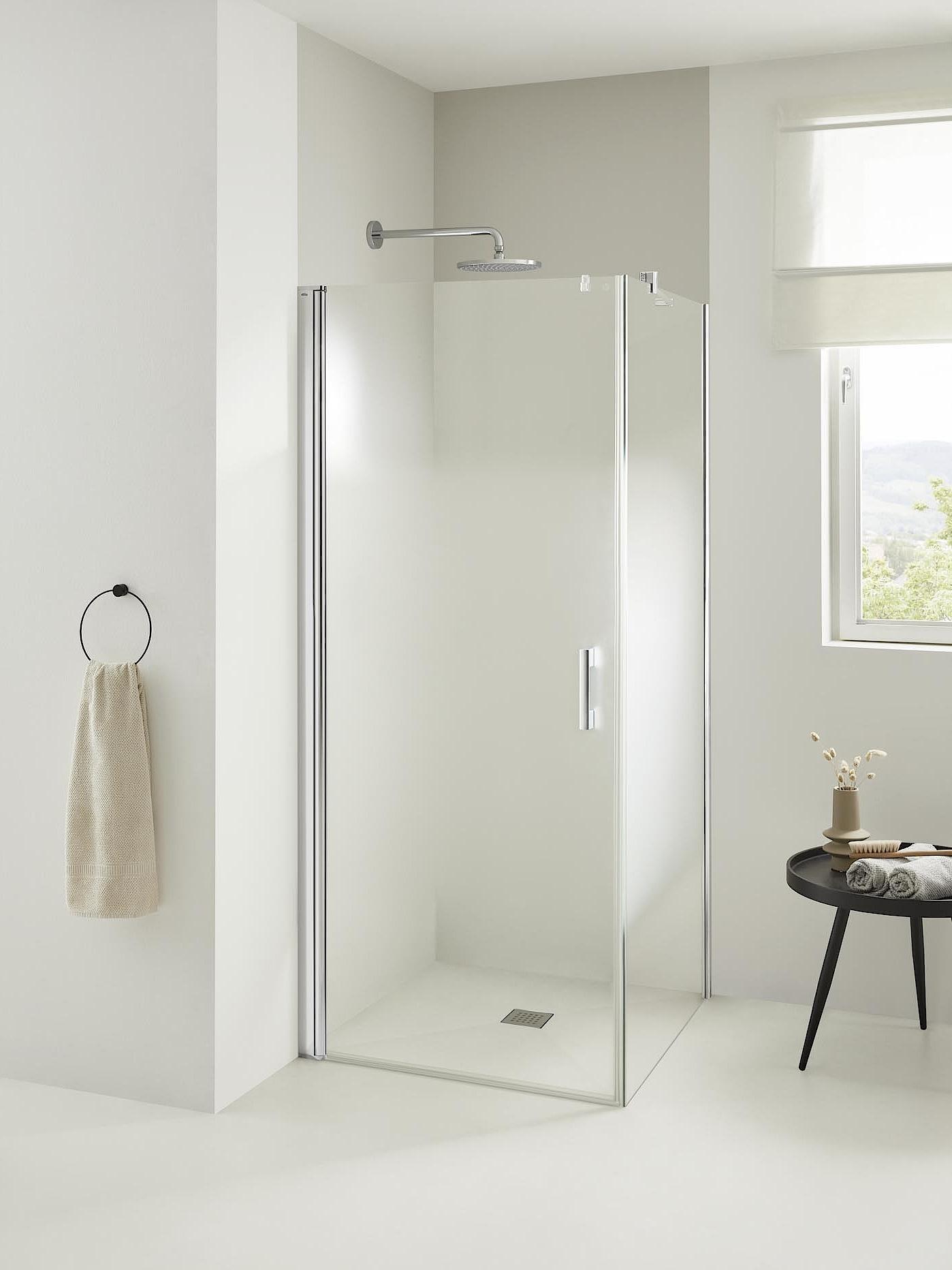 Installation video
Kermi shower design offers 24/7 support with installation. How does this work? With a wide range of different installation videos.
RAYA
The slimline RAYA shower enclosure product range is largely pre-assembled in the factory. Thanks to its intelligent adjustment and size system, it can be easily adapted to individual room layouts.
Experience now in a exhibition on site
With our special exhibition search, you can experience your desired shower enclosure up close and personal at your leisure at a local specialist dealer. Simply enter the address in whose vicinity you would like to visit the exhibitions.