Kermi innovations
Seek and you shall find. The innovative solution.
Your daily life is always an inspiration for our new products and innovations. Such as the soft open/soft close mechanism of the NICA sliding door or the unique magnetic guide rail of the LIGA sliding door. We're always adding new ideas to make your shower experience more perfect.
Soft open/soft close mechanism
The integrated soft open and soft close function of the sliding door NICA makes it possible to open and close the doors gently and comfortably.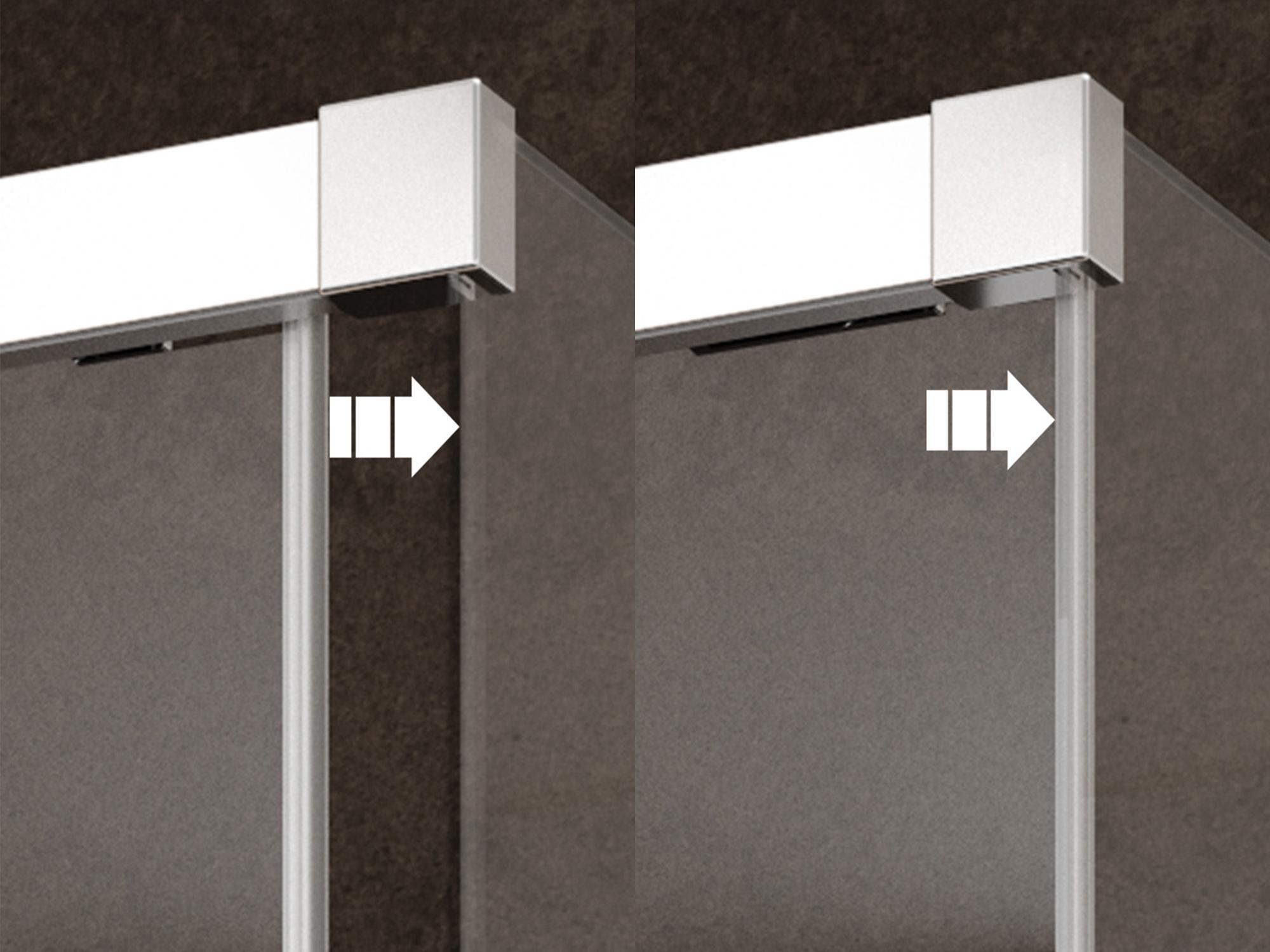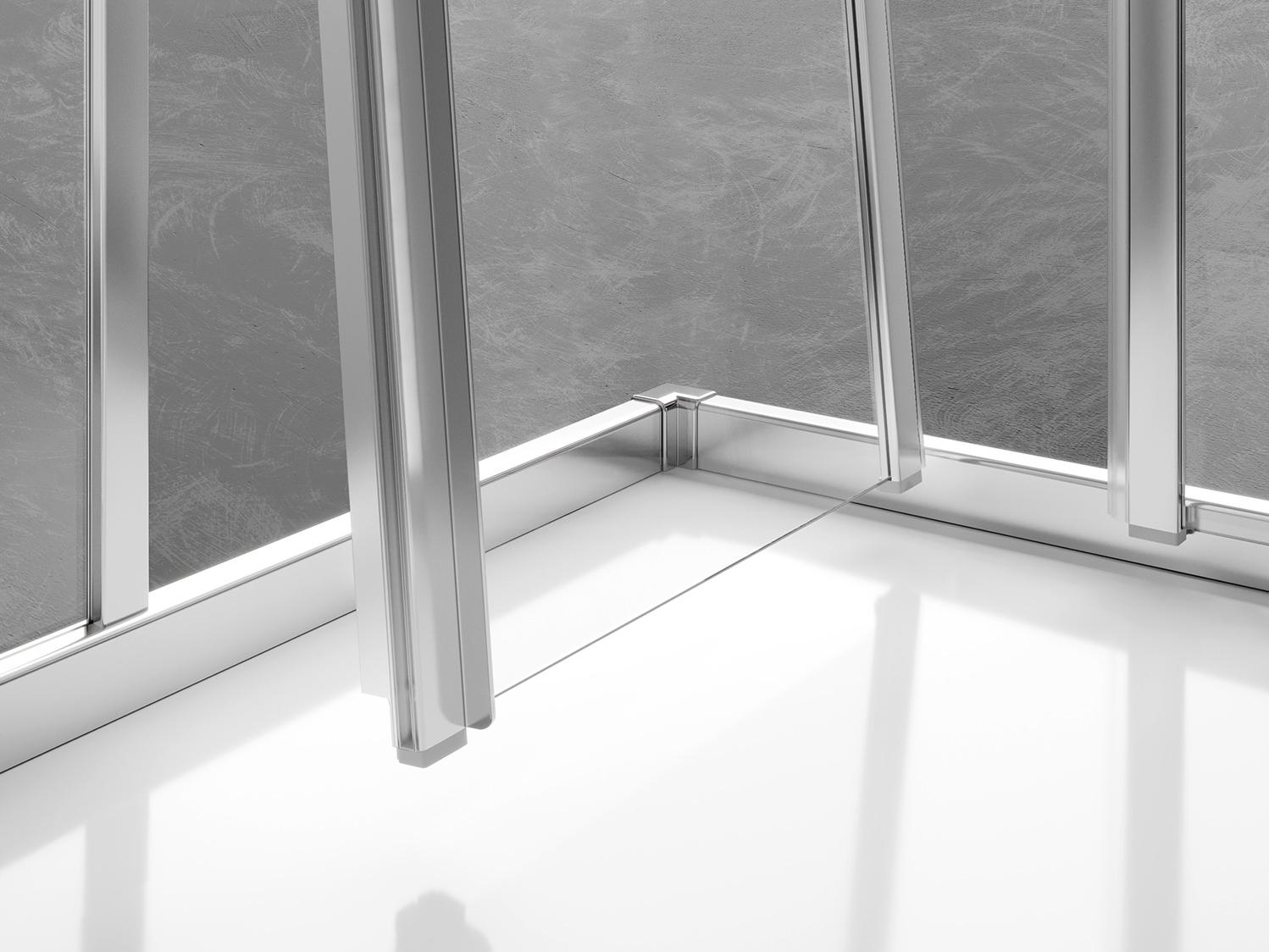 The LIGA sliding door is uniquely scratch-resistant and easy to clean with sliding door panels without hooks or horizontal profiles, but with a magnetic guide rail and a completely smooth floor profile on the inside.
Movable side walls
With our movable side walls, problem situations which frequently occur in particular in small bathrooms can easily be solved – without the need for any costly custom-made products. Each movable side wall makes trouble-free cleaning and optimal ventilation
Hinged folding doors
The hinged folding doors can easily be folded against the wall to save space. For maximum freedom of movement, even in the smallest room.
Problem-free care
Our recommendation: Select KermiCLEAN easy-clean coating for your real glass. The extra-smooth surface coating with a "Teflon effect" ensures, for example, that water droplets, soap residue, or dirt does not even get a chance to stick.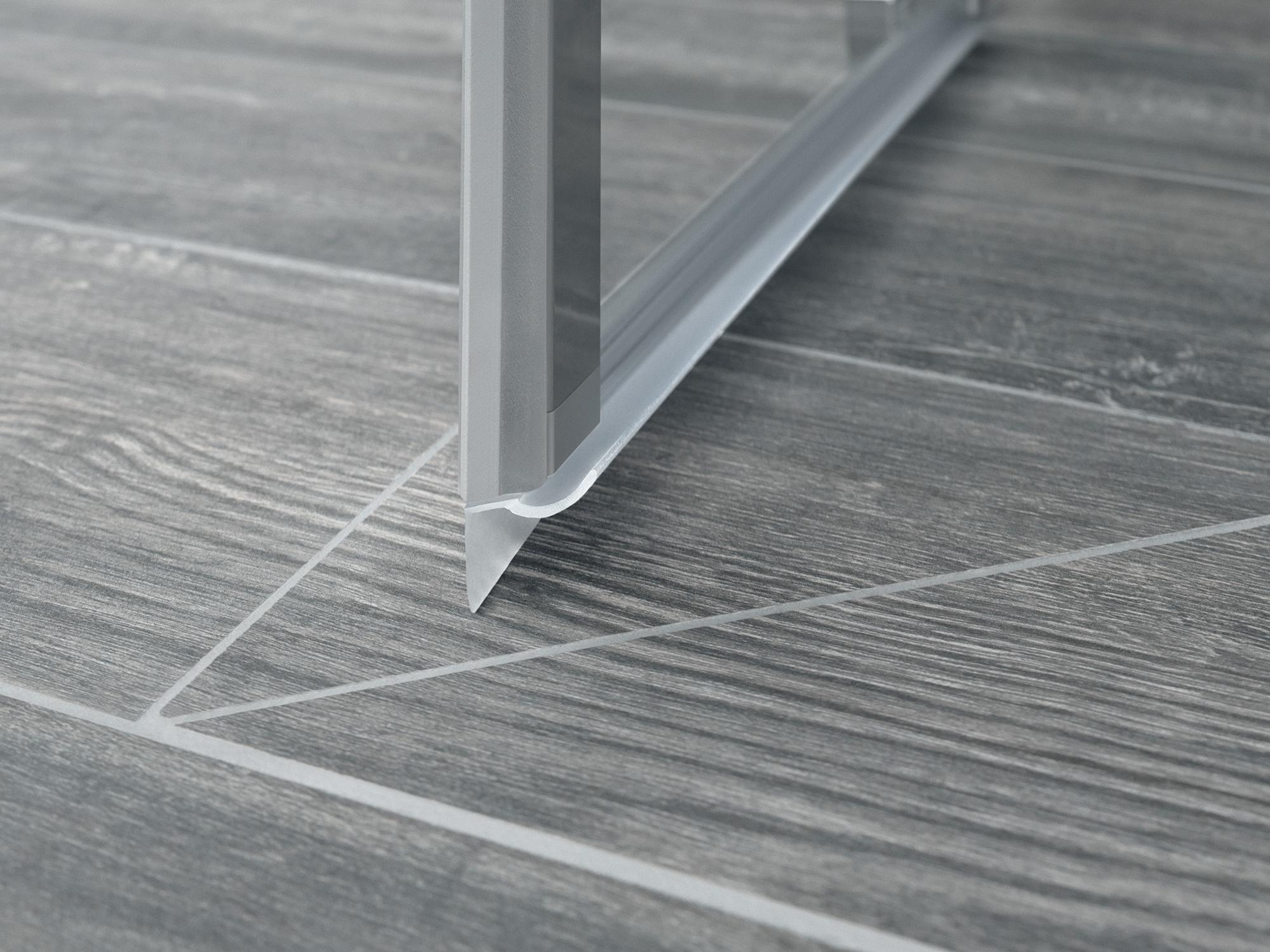 It is easier for water spray to escape if the shower enclosure is installed without a floor sill. A special horizontal sealing strip with water repellant effect ensures satisfactory splash water protection.
The patented special handle that retracts at the touch of a button is a great solution for those who like convenience when cleaning.