Finishes
Give your shower enclosure a personal touch!
Every shower enclosure is unique.
With KermiEXTRA.
Why should you only express your individuality through your clothes and hair style? With the KermiEXTRA special product range, even your shower enclosure, your Walk-In, or your bathtub screen can have your personal touch. Colorful surfaces, sandblasted decorative glass, integrated mirror surfaces, and all conceivable combinations of profiles, hinges, and handles are possible, as are special installation solutions that are well-suited to your spatial requirements. Only your imagination can define the limits. We will find a way to achieve your very own dream shower.
Finishes
Colors are ideal for emphasizing the mood of your bathroom. Give your shower enclosure a personal touch! Using our range of sanitary colors, you can match the color of your shower enclosure to the ambiance of your bathroom, for instance your Kermi bathroom radiator. Black and White finishes are the classic in bathroom design and the Black + White edition includes these two timeless trend colors. Edition Pastell lends a luxurious matt finish to Kermi shower enclosures with a soft, velvety effect, enhancing their high-quality appeal. Edition Nature features the elemental hues of nature, which appear fresh and expressive. The stylish Edition Metallic reflects the glamorous retro trend of the fifties with brilliant metallic surfaces, setting fashionable accents. Additionally, all standard RAL colors are possible. KermiEXTRA makes all colour preferences a reality.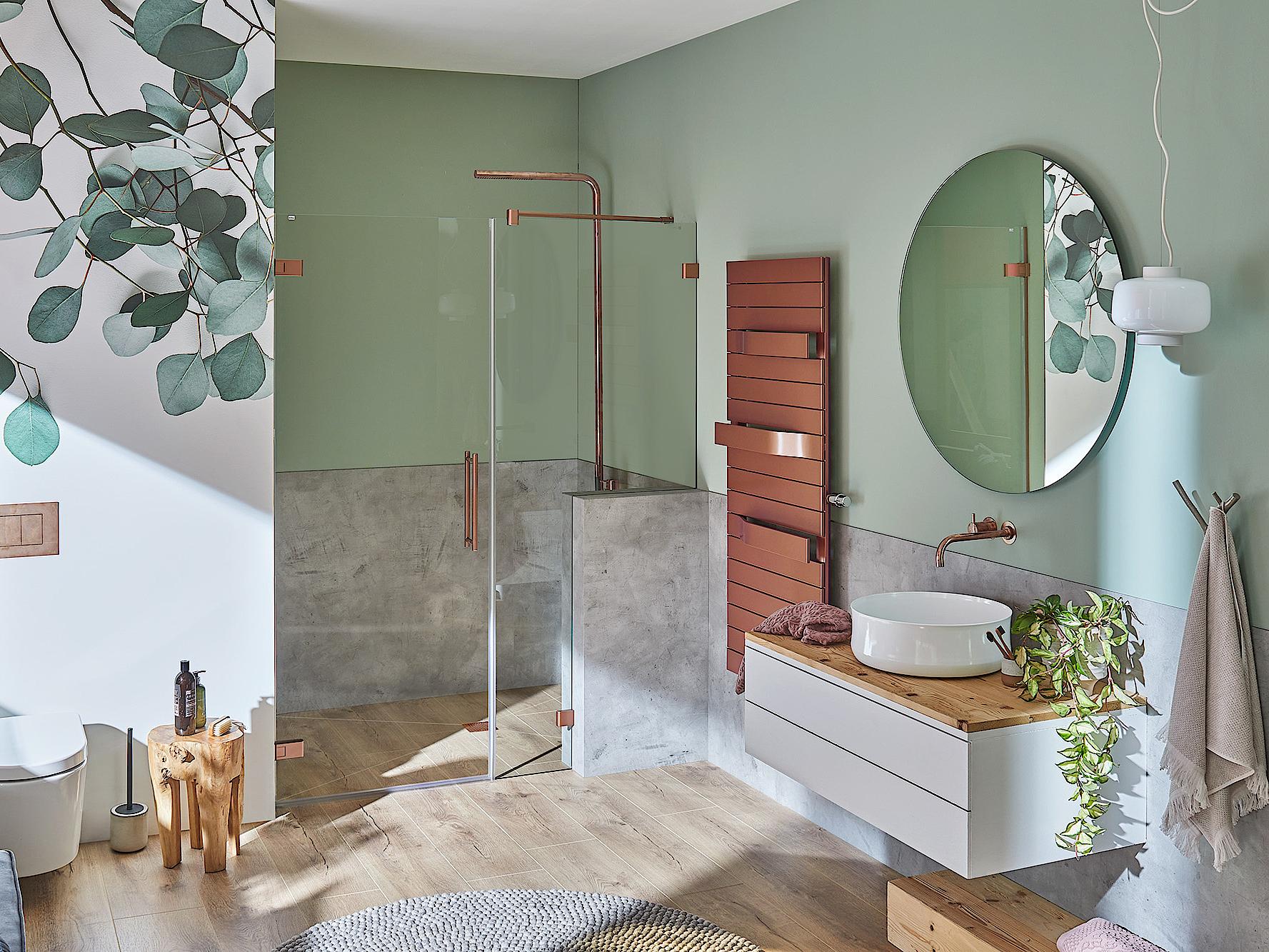 Edition Black + White
Timeless trend colors as classics of bathroom design.
Edition Pastell
Finish with a velvety, silky Pastell look.
Edition Metallic
The glamorous retro styling of the '50s. Classically interpreted in brilliant metallic colors. *rough finish
Edition Nature
The glorious hues of nature. Fresh and impressive. * rough finish
Paint finishes available in every RAL CLASSIC color.
Color variations between screen and original colors are unavoidable.