Apartment building Alma – stylish and top quality
The apartment building Alma is situated in an exclusive location on the south-western edge of Andermatt Reuss.
Unique and distinctive – in the Alma building there are ten spacious luxury apartments, each of which covers half a floor, as well as a top-class penthouse, which extends over an entire floor. Exquisite natural materials meet traditional Swiss craftsmanship. The design of Alma is a perfect response to the breathtaking natural surroundings and allows for unobstructed views and vistas of the alpine landscape.
The bathrooms are like little wellness oases. They are tiled with soft, handmade terracotta tiles in muted tones that radiate a gentle warmth.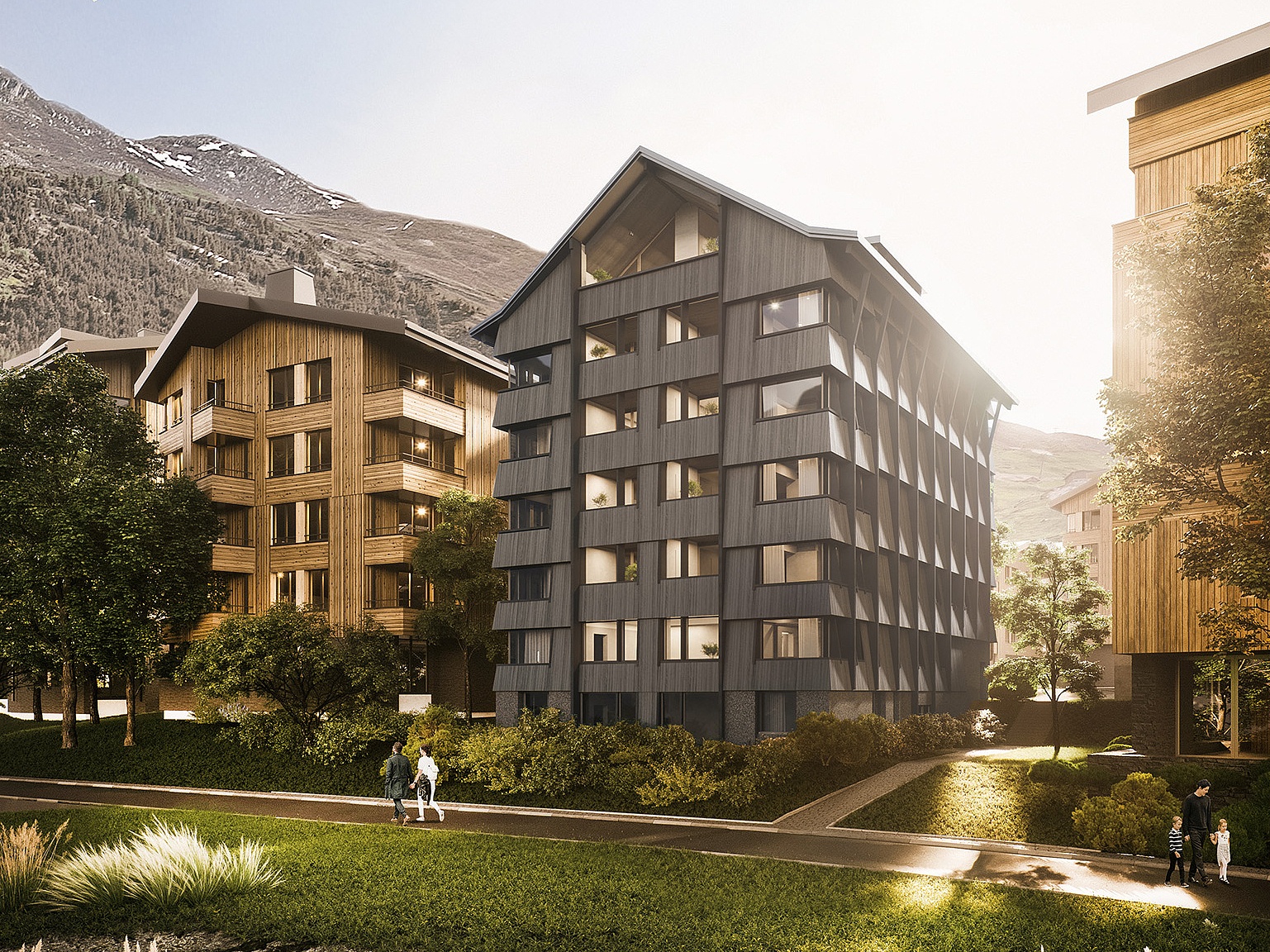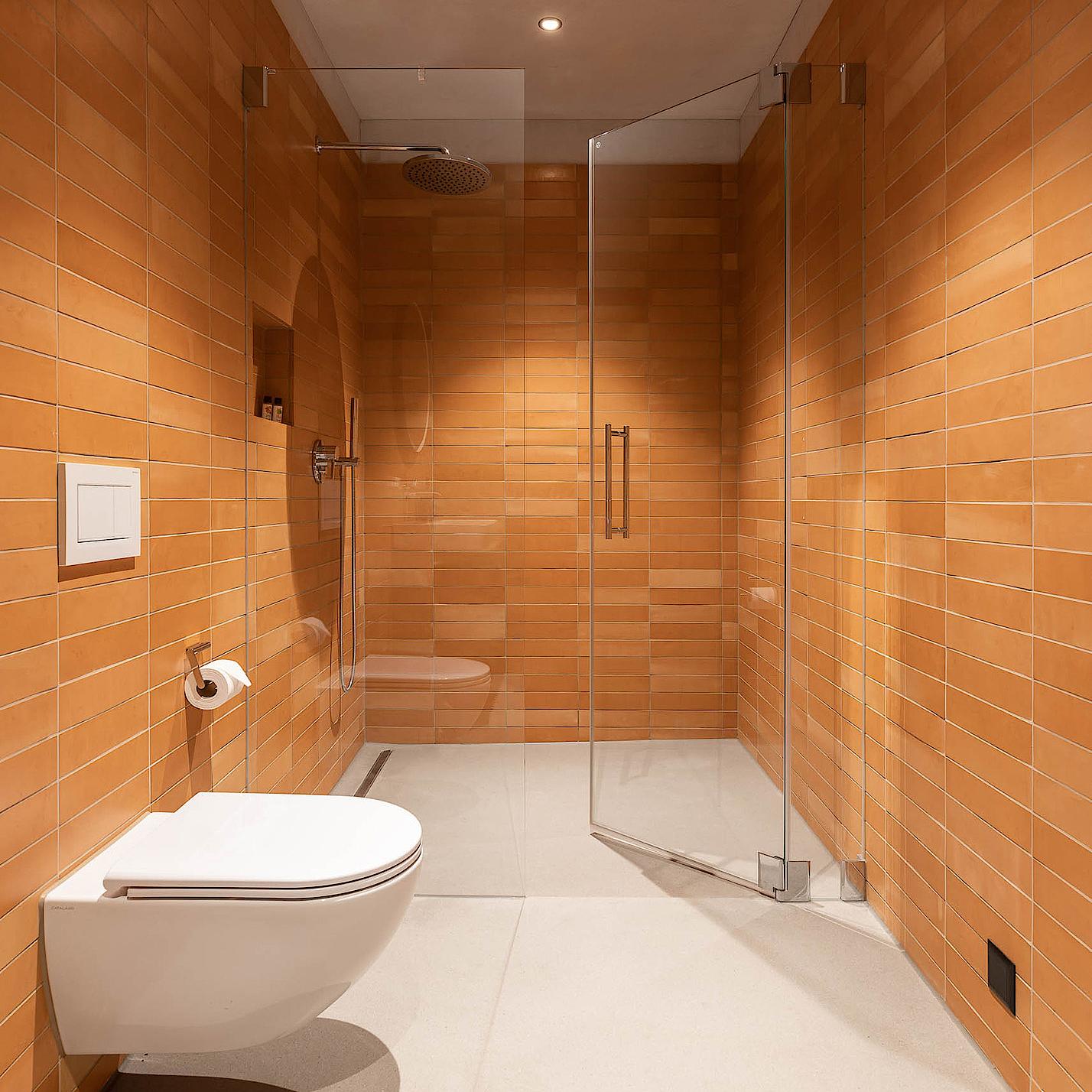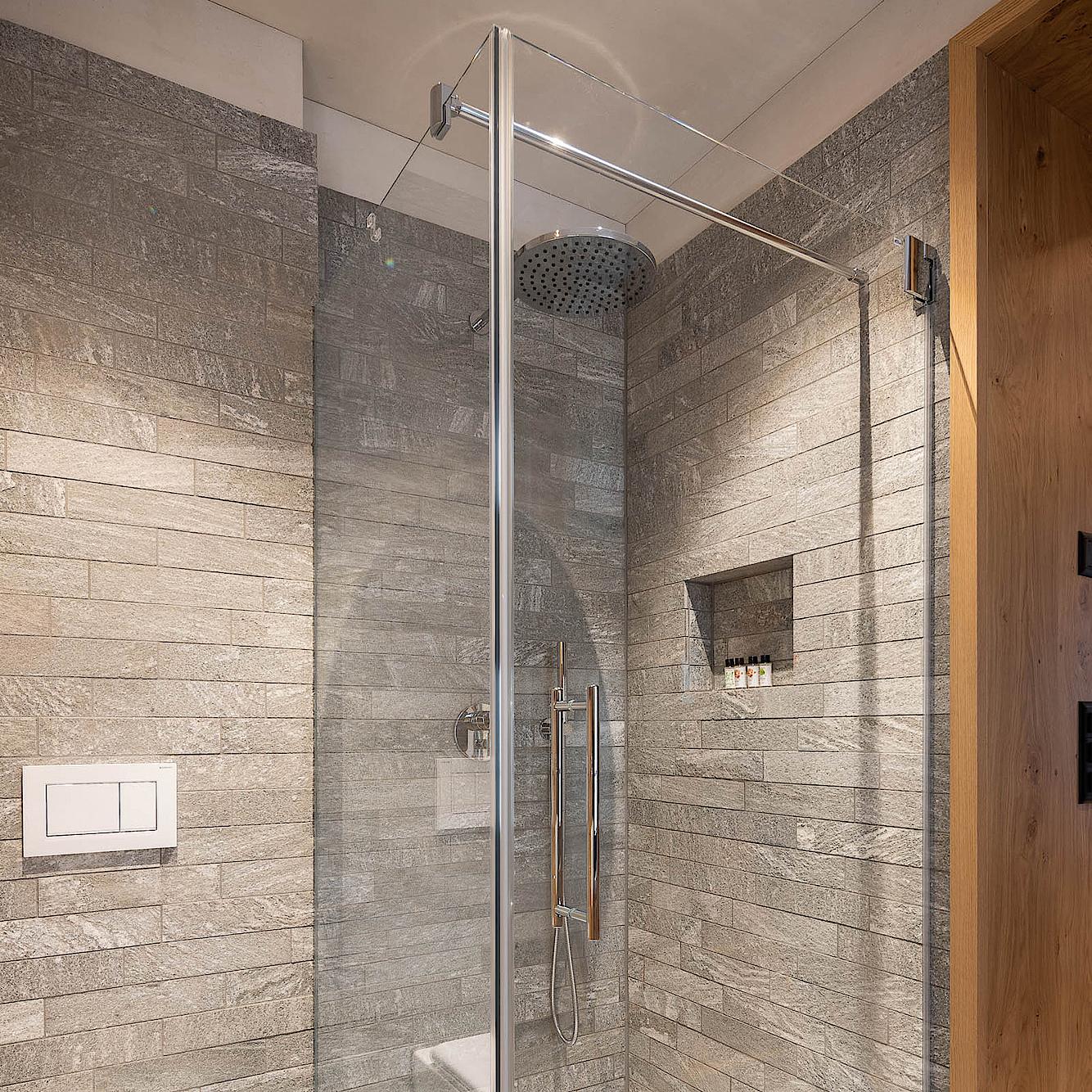 The company Kermi Sanitär equipped the apartment building Alma with the open shower enclosure series Walk-In, which accentuates the spacious bathrooms. They also installed the sliding door series NICA and hinged door series PASA. The shower enclosures all fit perfectly into the architecture of the building and accentuate the ambience of well-being in the bathroom.
All shower enclosures were mounted in the colors Black Soft from the Dark Edition series or as standard with high quality chrome-plated metal.
Kermi products: