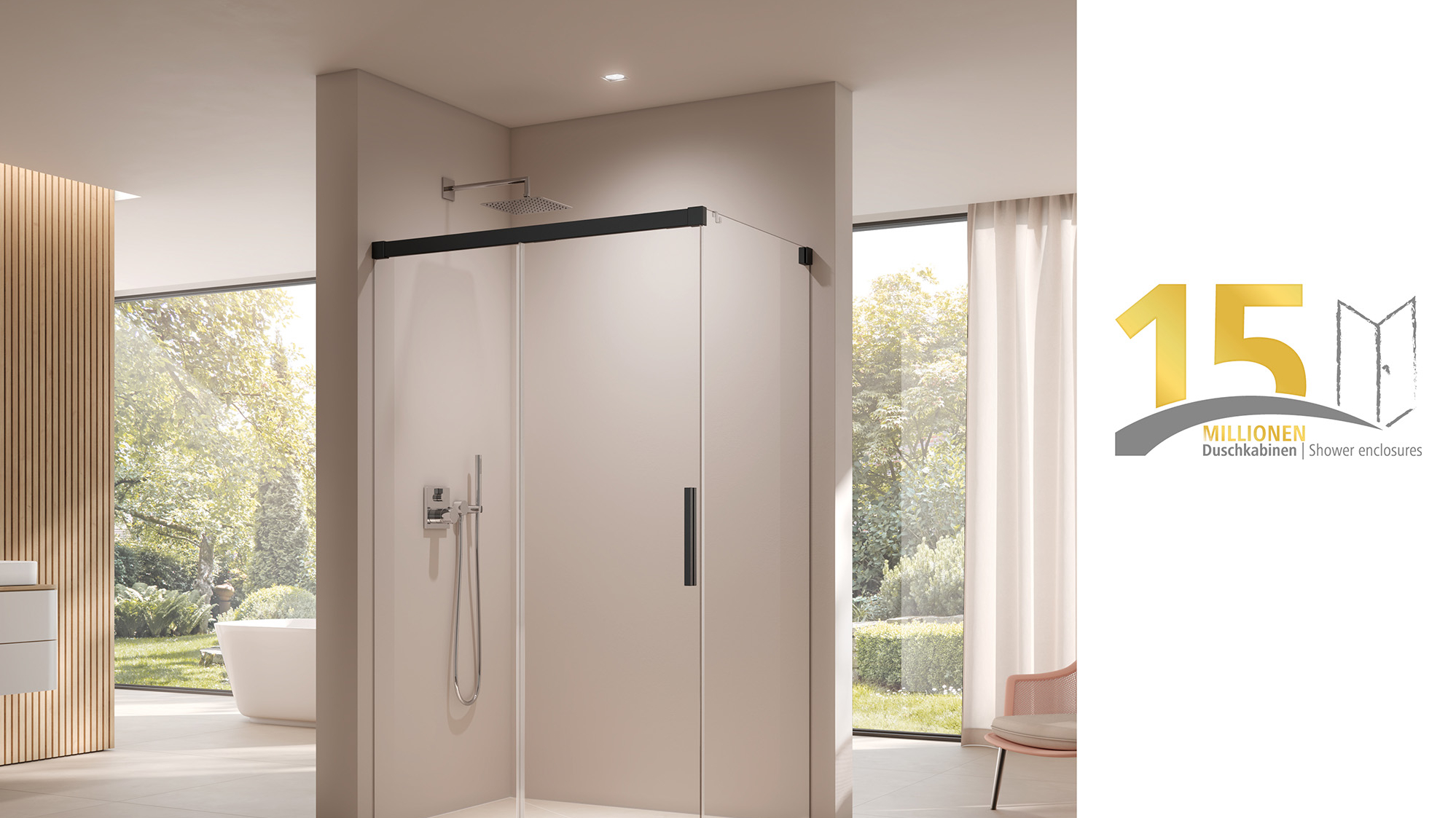 Kermi shower design
Innovations 2023
Kermi shower design offers a wide range of products with almost limitless options for every requirement and for every bathroom solution.
And it is precisely this diversity that we show you here with exciting new products and selected product highlights. The modern hinged shower enclosure MENA, the innovative KermiGLUE adhesive technology and the individual design of the shower enclosures will play a central role in 2023.
Hinged folding door comfort
Elegantly restrained and very classy – the hinged shower enclosure MENA. Now available as a hinged door version with folding mechanism in three designs. The hinged folding comfort completes the selection of designs and is a space-saving shower solution, especially for small bathrooms. 
The hinged folding doors with a maximum height of 2050 mm are available up to a maximum width of 1550 mm and thus meet all the requirements of the DIN standard 18040-2 for barrier-free bathroom design. This is because one of the main criterion is a room layout that allows sufficient freedom of movement and offers space for a walker, wheelchair, and a caregiver. 
The new colors
Give your shower enclosure a personal touch! Using our colors, you can adapt the color of your shower enclosure to the ambiance of your bathroom. With the finishes Black Soft and White Soft you are right on trend. The Nature edition includes fresh, expressive colors. The Pastell edition intensifies the high-quality optics. Stylish Metallic finishes set trendy accents. Additional bathroom radiator colors and all standard RAL colors are also available.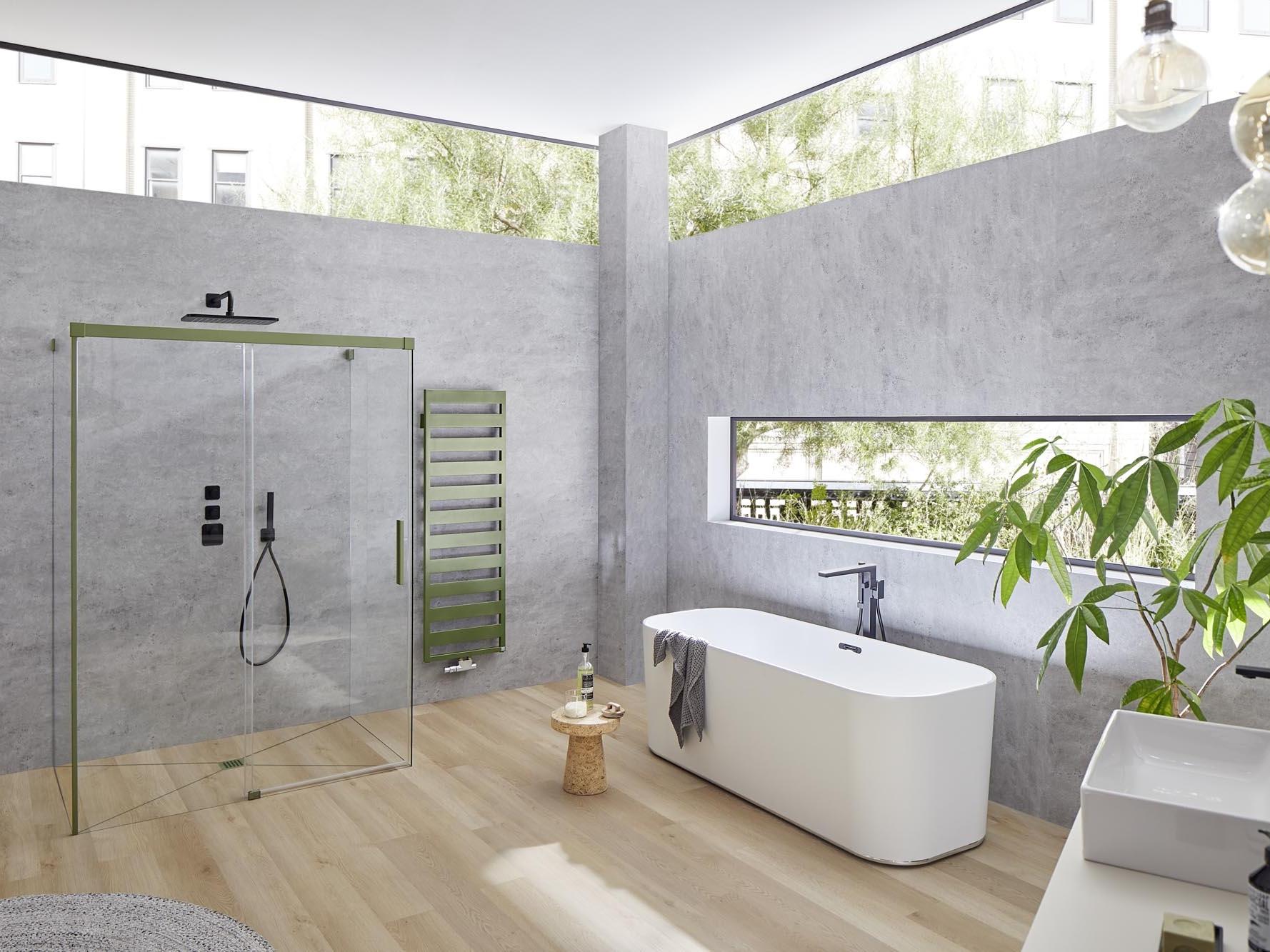 KermiGLUE
Gluing instead of drilling
With the adhesive technology KermiGLUE, a bathtub can be turned into a fully-fledged shower enclosure in no time at all.
Lena and Max move into their new rental apartment. The bathroom only has a bathtub. To be able to shower as if they were in a fully-fledged shower enclosure and without water splashing outside, the two are looking for a simple solution without drilling.
With the new KermiGLUE adhesive technology, the Kermi bath screen is simply glued on. When you move out, it can be dismantled without leaving any residue, so you don't have any trouble with the landlord. And the bath screen can then be reused with a new adhesive set.
Lena and Max think it's a great idea.